Read about Clay Croft from Expedition Overland's experience with our battery management system.
We at Xoverland have always had a significant demand on our power and battery systems within our trucks. We have gone through many different types of system over the years and none of them lived up to the challenge of the demand we placed on them, or provided us with the amount of detail we really needed to fully understand what was going on between the alternators and within the batteries.
This was a major struggle as we were often left guessing how much power we had left in the batteries under the current load, or how long something would take to charge if the truck was left to idle down a challenging trail. On more than one occasion our whole production has been stopped due to the mismanagement of our power systems, simply because we were not adequately informed of what was happening under the hood.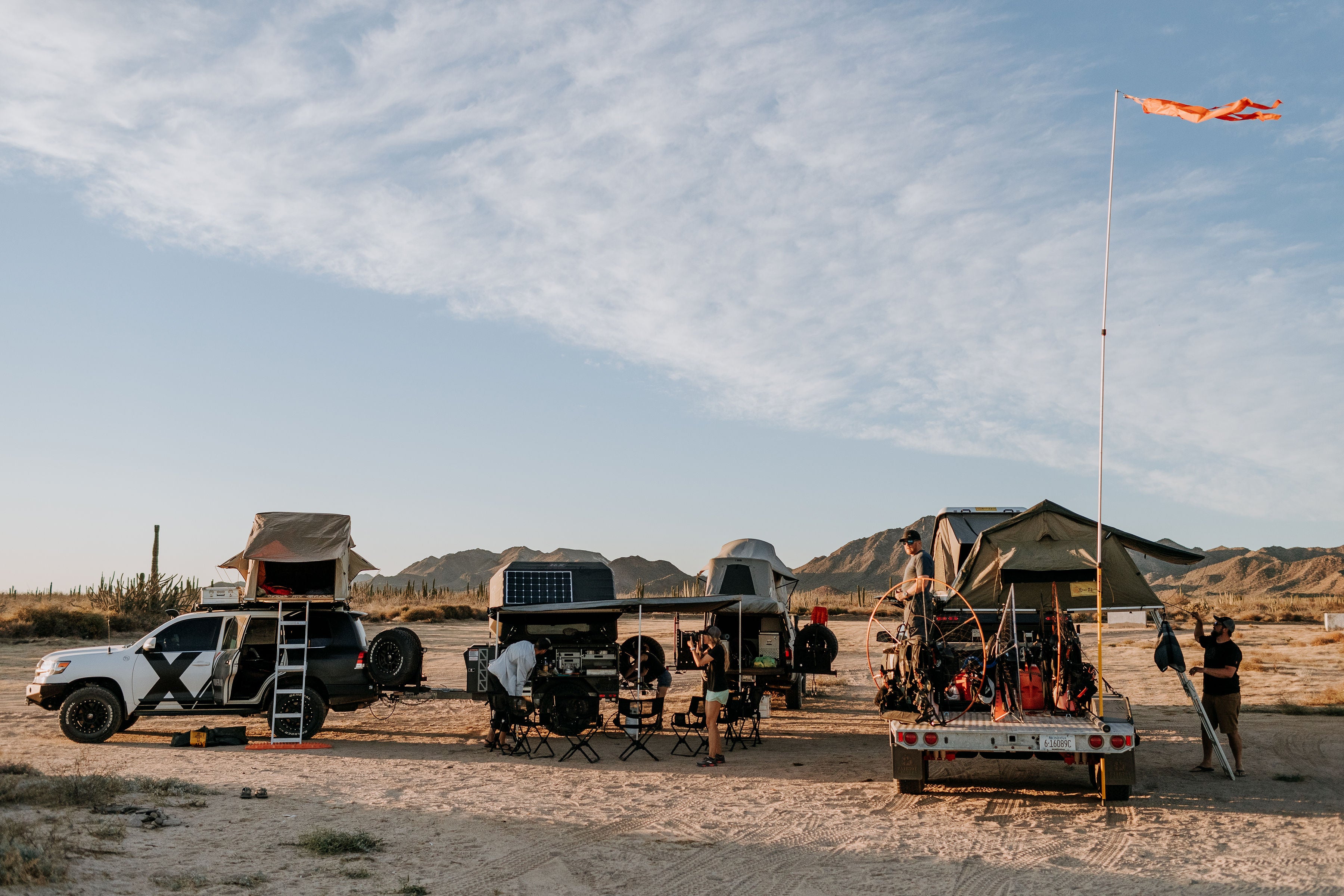 Enter REDARC Electronics and the Manager30

In 2016, REDARC became available to us in the US. We'd already had our eye on REDARC through exposure from other innovators in the industry like Patriot Campers. The intriguing part of REDARC to us was that high-end electronics for overlanding applications is all they do - it's their specialty.
That means that getting it right is their sole business. It's not just another thing they offer among a range of overland products. I had not seen that yet here in the US among other companies providing battery management systems, especially with what the Manager30 offers. Also, REDARC has been in business for a long time, and that speaks volumes in the overlanding market.
We were able to start working with REDARC and have their brake controllers installed in our Land Cruiser, Tacoma, and 4Runner for our South America expedition. In the meantime, we waited eagerly for their Manager30 system to release here in the US.
We finally got the chance to start testing the Manager30 in late 2018, and now all of our primary expedition vehicles have them installed. Our Tundra has had it the longest, and we use it every day, sometimes checking the power status and capacities of the batteries multiple times per day as we run production from the PCOR canopy. It's one of the most used devices on our trucks.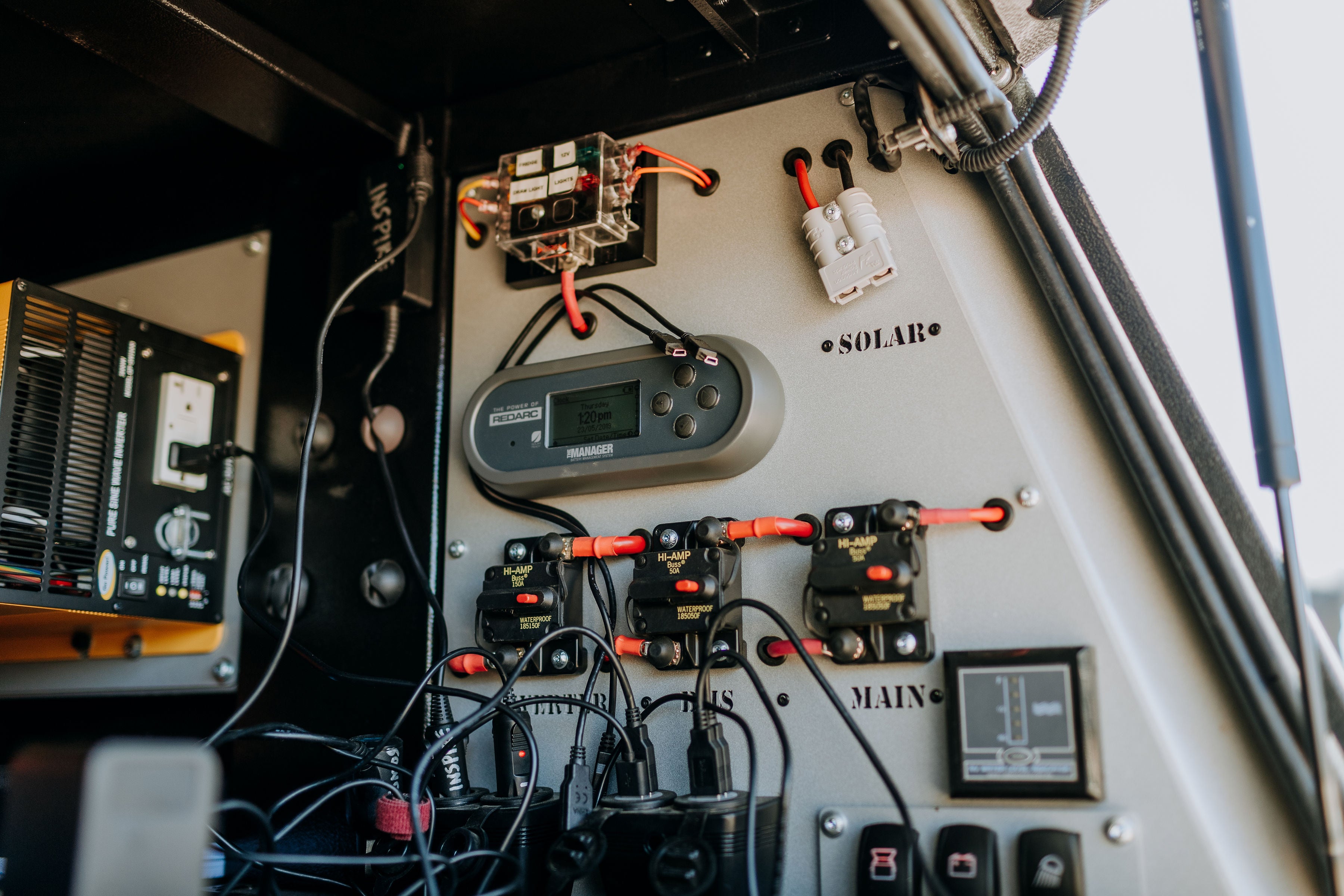 Money-saving
Since it was installed in our Tacoma and Patriot Camper Trailers, we have noticed improved performance within our batteries. This is due to the algorithms REDARC has mastered to keep them running at peak performance whether it's AGM, calcium or lithium. This is a big deal for us as in the past, batteries have been an expensive, expendable item every year due to the massive abuse they receive.
Convenience and peace of mind
The ability to plug it quickly into a wall and utilise mains power is a hugely valuable feature. Between our expeditions, our trucks sit at the ready, though not running, for a long duration. All batteries need to be tended, and the Manager30 makes that simple. Our vehicles are now always 100% prepared for missions when they are not on the road.
Need solar? No problem.
The future holds solar power for us here at XO, and one of the benefits of the Manager30 is that it already has an MPPT solar regulator and green power priority built in. The expansion ability available is impressive. We have all we need now and in the future in one single device. The Manager30 Battery Management System keeps watch over our batteries, keeps them topped up at optimum levels, allows us to place the vehicles in a storage mode, monitors the batteries and their capacities, and knows precisely when they will be depleted or fully charged. And with solar about to be installed on our rigs, green priority will allow our alternators to take a break to keep our systems charged when at camp.
Data at-a-glance
All of this is easily managed by the easy-to-read head unit, providing us with all critical information at a glance. Here at XO, we think the Manager30 is simply one of the most exceptional products to hit the overland market.
Expedition Overland has a Manager30 installed in the following trucks:
• 2018 Tundra PCOR tray
• 2016 Tacoma Habitat/Goose Gear camper system
• 2019 Patriot Camper X1H
• 2019 Patriot Camper TH610 Trailer
• 2020 Jeep Gladiator PCOR Canopy system
Want to lean more about overlanding and off-grid adventures across North America? Follow XO on Facebook, Instagram and catch them on Youtube. Find out about their Jeep Gladiator overland build here, or discover the benefits of the RedVision total vehicle management system.