The automotive industry's most anticipated event, SEMA, took place in Las Vegas from October 31st – November 3rd, 2023, and REDARC was at the heart of the action.
SEMA 2023 was a resounding success for REDARC. Not only were we able to showcase our latest innovations but also strengthen bonds with industry partners and introduce the brand to new and diverse audiences.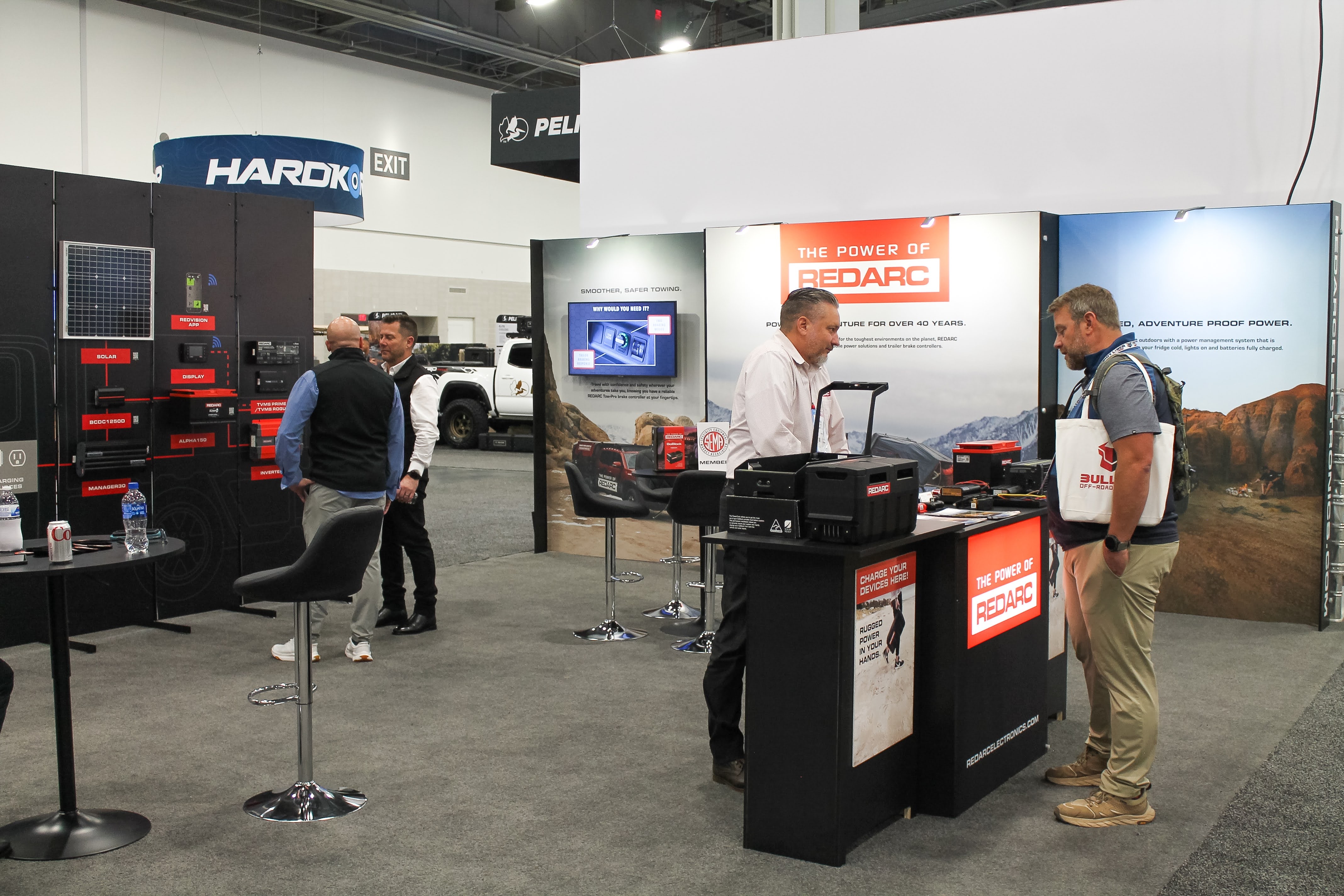 New Product Showcase
One of the main attractions for REDARC at SEMA was the unveiling of the Smart Battery Monitor. This innovative solution, designed to enhance vehicle performance and user experience, drew the attention of industry professions and automotive enthusiast alike. The Smart Battery Monitor is a wireless 12V battery sensor with unrivalled accuracy in tracking battery levels. It takes the guesswork out of tracking state of charge, charge remaining and charging current via Bluetooth connection straight to your mobile, allowing you to focus on your adventure.
The product took home the SEMA Global Media Award for Engineered New Product. An esteemed panel of international media judged selected the product based on its level of international consumer appeal. "This accolade not only celebrates our team's dedication to delivering high quality mobile power and towing solutions but also reinforces REDARC's position as industry leaders. We are immensely proud and grateful for this recognition, which further motivates us to continue to deliver top-tier products and service for our customers". - Peter Favilla, President Mobile Power & Connected Vehicles, said about the award.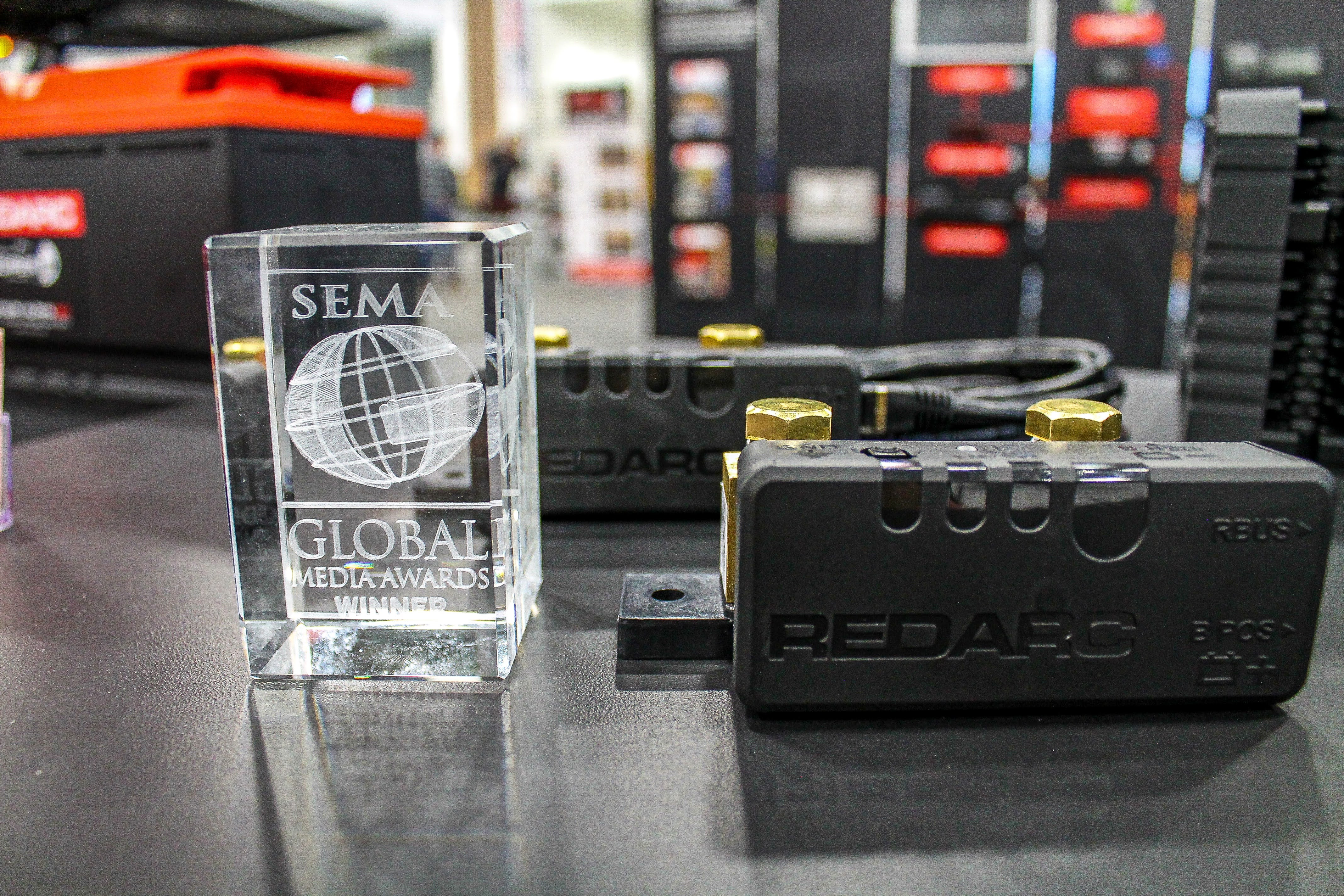 Industry Collaboration
SEMA is renowned for its role in fostering collaboration and networking within the automotive industry. REDARC leveraged the event to meet with existing partners and forge new relationships with like-minded businesses. Collaboration is the cornerstone of innovation, with REDARC's attendance at the event highlighting our commitment to continue to develop and refine products to meet the ever-evolving needs of our customers.
Introducing REDARC to new audiences
While REDARC is a well-established name in the automotive industry, SEMA provided an opportunity to introduce the brand to an even broader audience of industry professional and curious newcomers.
In a world where connectivity and power management are becoming increasingly critical, the team were eager to share their expertise and showcase the solutions from advanced mobile power management systems to electric brake controllers. The range of products exemplify REDARC's dedication to creating reliable and robust solutions for any vehicle, making it clear we have something to offer everyone whether that be a seasoned off-roader, an overlanding enthusiast or simply looking to upgrade their vehicles electrical systems.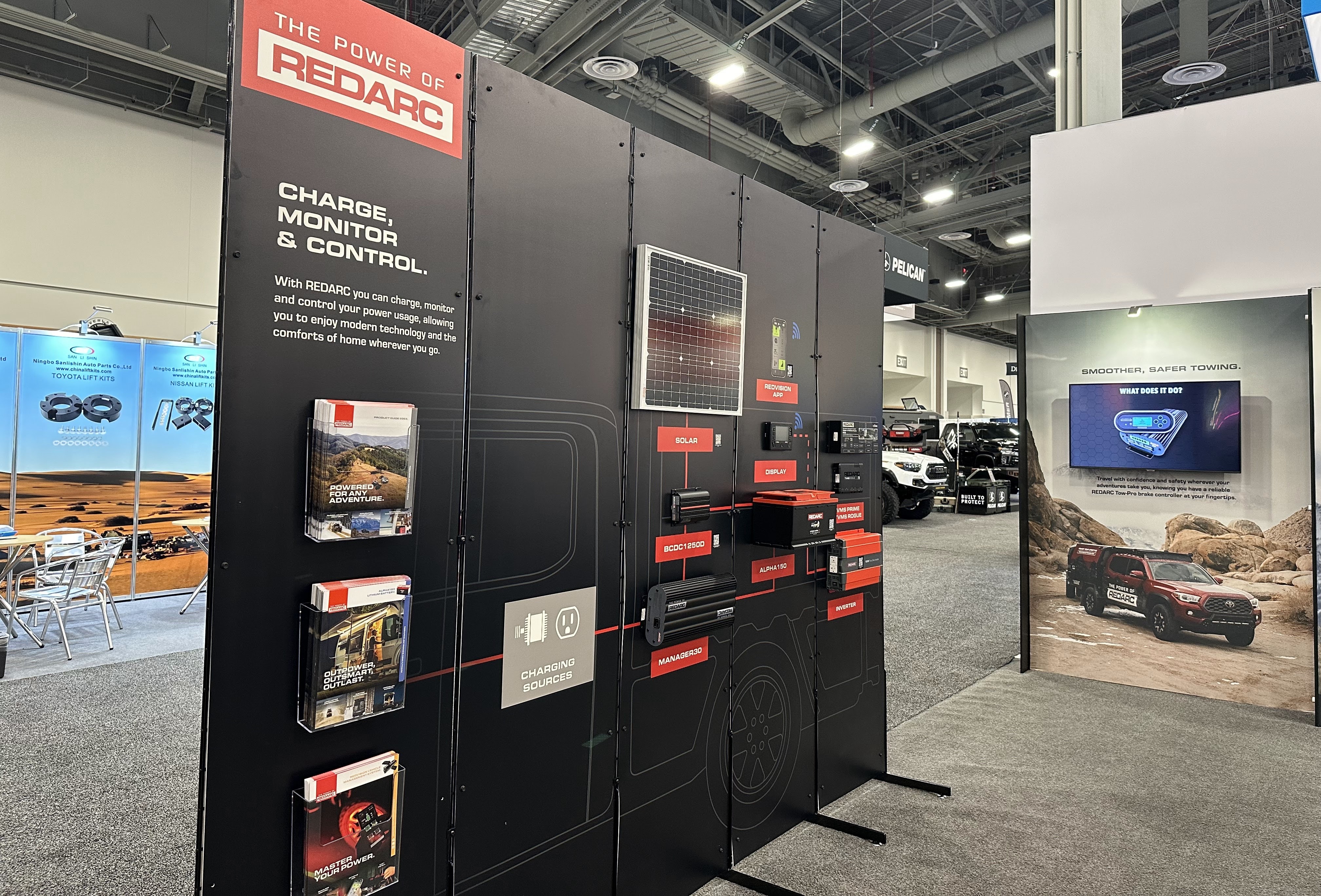 In summary, SEMA 2023 was a resounding success. As the automotive industry continues to evolve, REDARC's commitment to innovation solidifies our role as a vital contributor to the future of mobile power and towing solutions.
If you missed out on seeing us at SEMA this year, be sure to sign up for REDARC's emailing list for exciting updates to come.