WHO IS OVERLAND PIONEERS?
We are a Husband Wife (Renee) combo traveling around the country with our 2 wiener dogs Bivy and Elenor creating content for badass overland companies! Our home base is Lexington KY
HOW DID YOU START?
My dad told me to see the world but not wait until you're retired to do it. But Expedition Overland really put a fire under our keesters to get into overlanding. Our first real trip was to the KOAR (Keweenaw Overland Adventure Retreat) event and that solidified it for us
TELL US ABOUT YOUR RIG?
I love the Jeep and the solid axle platform. We started with a two door JK, so going to the Gladiator with the added room of a truck bed was a huge bonus. Plus we roll with a XVenture trailer and it is our mobile home base that has EVERYTHING!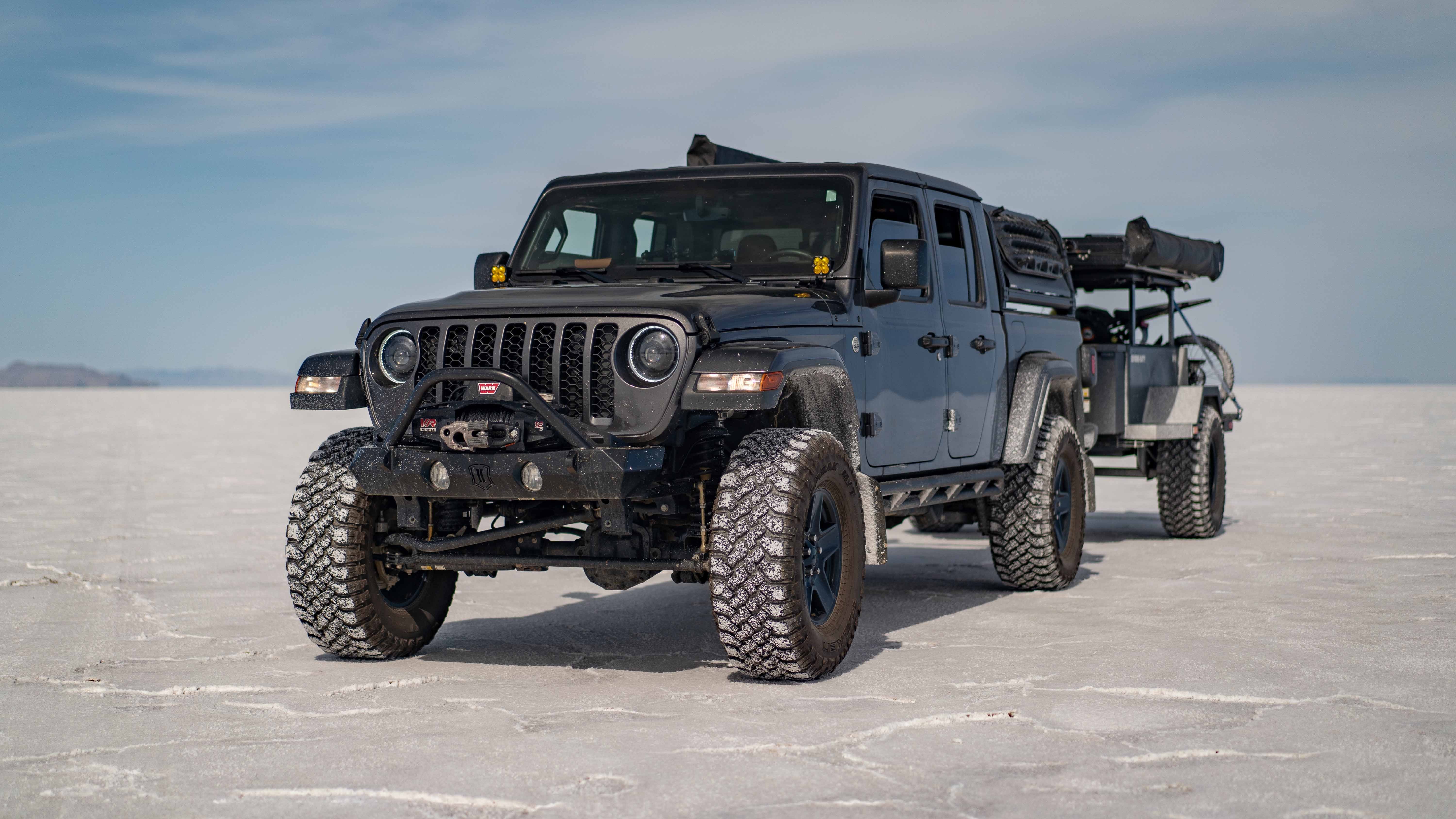 WHAT HAS BEEN YOUR FAVORITE TRIP SO FAR?
Nova Scotia for sure. Besides being one of the most beautiful places we have been the people are amazing too!
WHAT ARE THE TOP 3 THINGS YOU CAN'T GO ON THE ROAD WITHOUT?
Besides good recovery gear. Soft bed. Great chair and endless power. My wife would say the fire pit.
WHAT REDARC PRODUCTS DO YOU HAVE ON-BOARD AND HOW HAVE THEY MADE TRAVEL EASIER FOR YOU?
So in the gladiator we have the RedVision system with REDARC solar. We run a fridge, weBoost, lighting, air compressor, charge drone and cameras, and all our accessories. On the trailer we have the BCDC1225D and it charges everything via solar and in-vehicle battery charger so when we return to camp we don't have to worry about power.
WHAT'S NEXT FOR OVERLAND PIONEERS?
We just got the new XVenture XV3 with kitchen galley so we plan on cooking our way across the country this year!
WHAT WOULD BE YOUR ADVICE FOR SOMEONE WANTING TO GET INTO THE ADVENTURE LIFESTYLE?
Don't wait until you "have it all figured out" to start traveling. Spoiler Alert: You will never have it all figured out. Six years of living on the road and we still don't have it all figured out. The best way to figure it out is through experience, and you only get that from getting out there!