OVERLANDING AND OFF-GRID CAMPING
LEARN HOW TO GET OUT AND STAY OUT.
There's nothing more liberating than roaming the unknown — the places where roads aren't actually roads, and the horizon has no end. To go off the grid, you've got to be on your game. You have to be prepared for every possibility, and your gear can't let you down.
REDARC is here to power your adventure, from coast to coast, no matter what lies between, with rugged, Outback-tested battery chargers, isolators and more to power your next escape. Get the information you need on how to rig up and load out to be fully prepared for off-grid life.
Whether you're making your way to your favourite campsite or your own secluded spot on the map, getting there is all about knowing your stuff and trusting your gear. Self-reliance starts with gaining some know-how and gives you the freedom to go off-grid and stay there.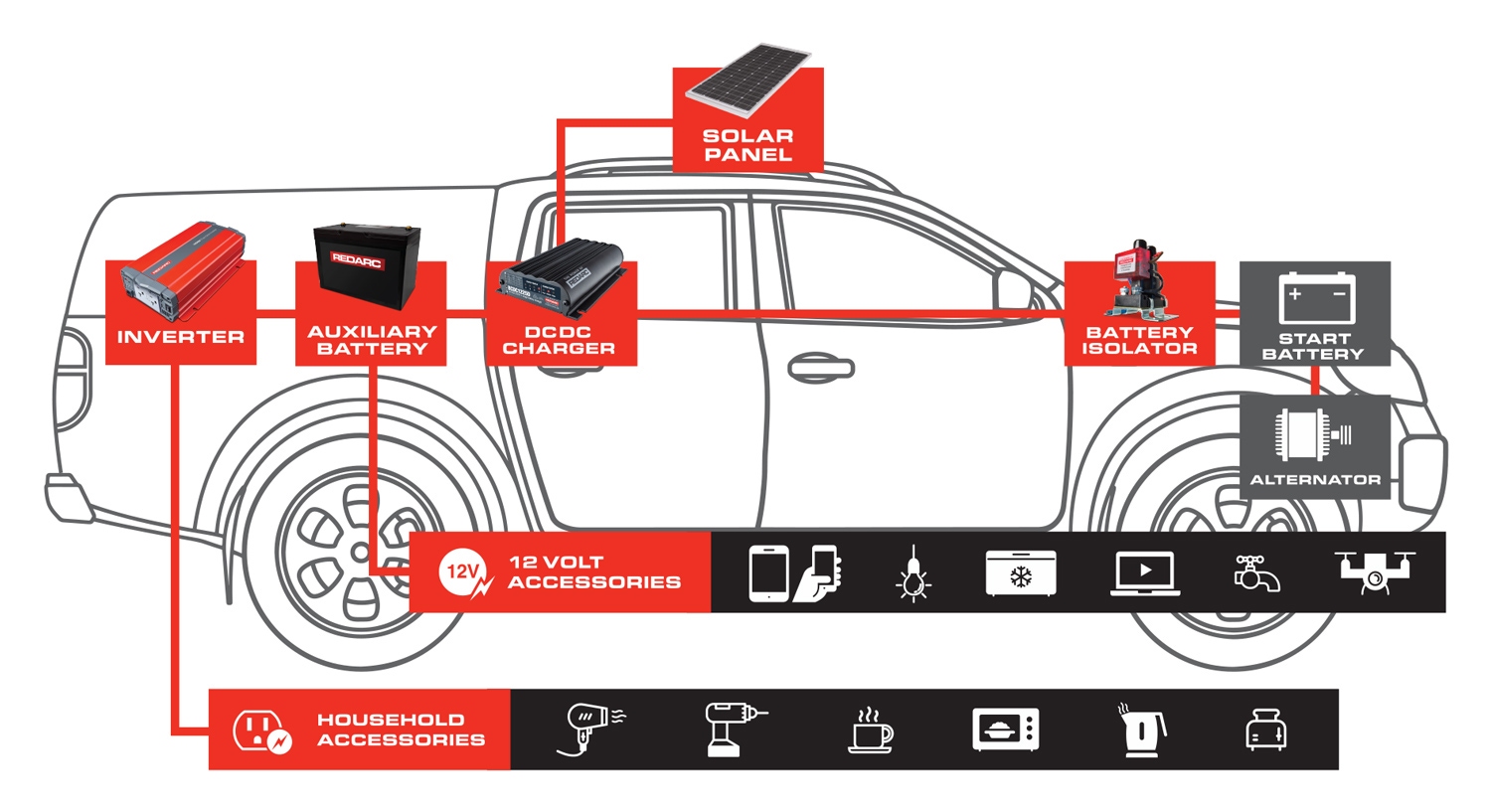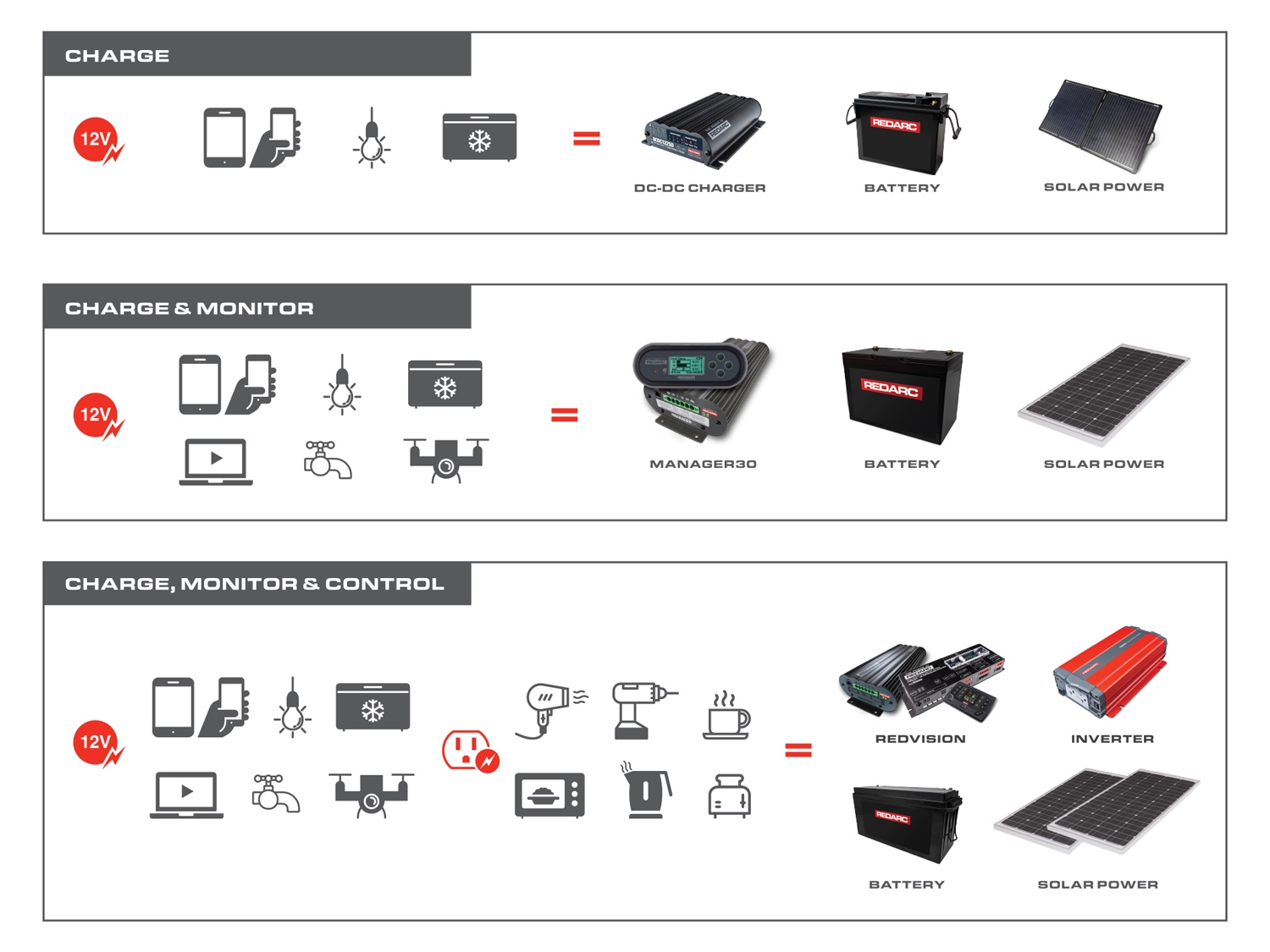 WHAT IS OVERLANDING AND HOW CAN YOU GET STARTED?
The overlanding lifestyle is one that speaks to so many people, from those with no experience to those who have been escaping the norm for years on end. Overlanding and off-grid travel marries a sense of freedom with being part of a community of like minded people.
There's more to it than meets the eye. From a mindset to travel planning right down to the gear that can help get you there and back.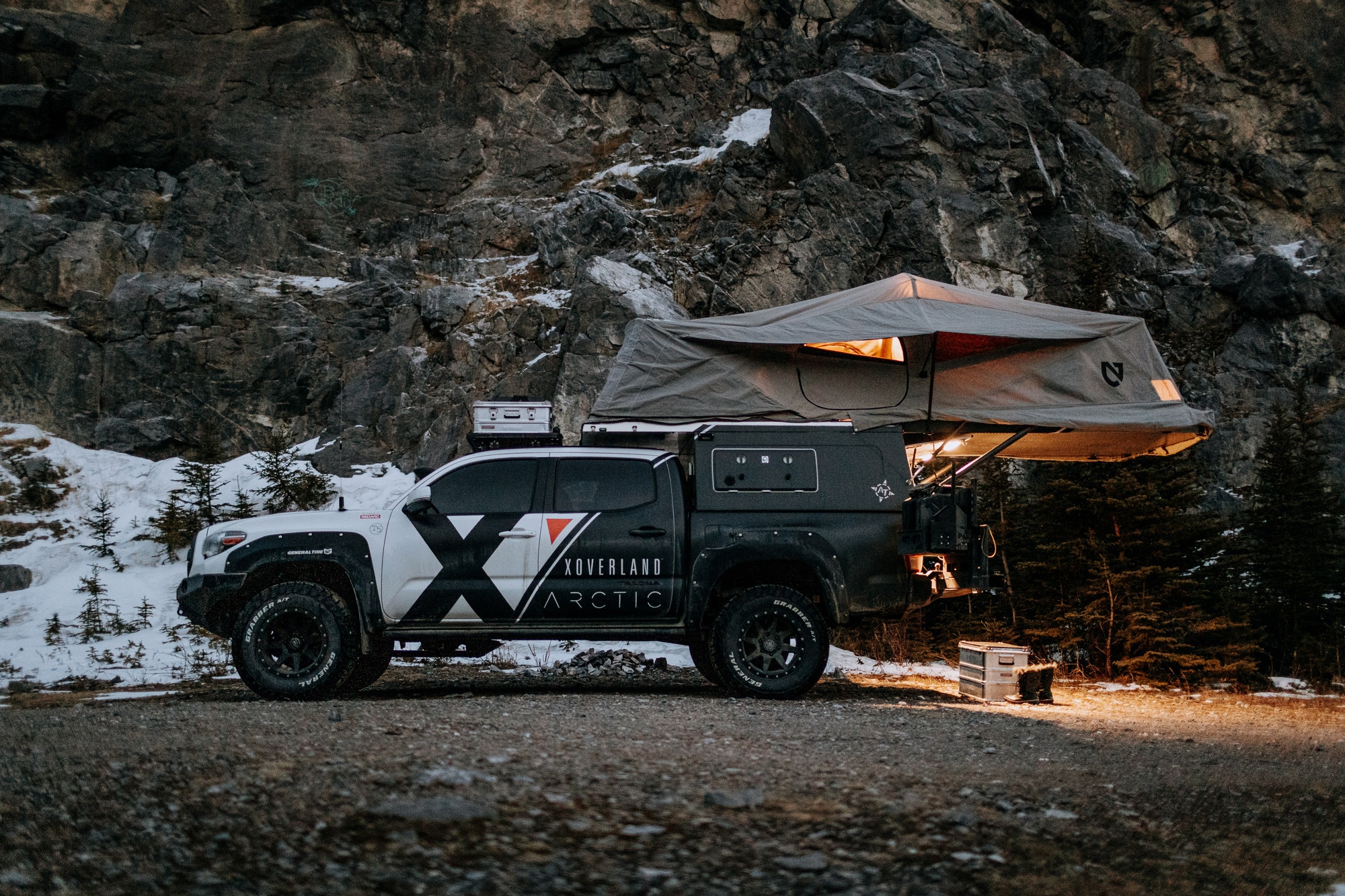 SOLAR PANELS & BLANKETS
Harness the full power of the sun with REDARC's Solar range – a full spectrum of 12-volt fixed and folding panels, solar blankets. Rugged, lightweight products that integrate with our dual-battery charging systems you can easily tailor to your off-grid needs. It's free, unlimited, virtually unbreakable solar power for days of uninterrupted adventure.
SBI RANGE:
GIVE MORE POWER TO YOUR WINCH WITH A SIMPLE DUAL BATTERY SYSTEM
Do you have a winch? Or want to jump start your truck from the auxiliary battery? You need a REDARC Smart Battery Isolator (SBI). The easy add-on to your rig to create a solid connection between your batteries and avoid battery anxiety
BCDC RANGE:
BEST BATTERY CHARGER FOR OFF-GRID POWER
Any dual battery system's best friend: charges any auxiliary battery (via DC & Solar) for your week in Baja or weekend trip. A must when using a 12V fridge. Available in 25, 40
and 50 amps, with install accessories.
MANAGER30:
STAY IN CONTROL OF YOUR POWER ON & OFF-GRID + LIVE BATTERY VITALS
For the more serious Overlander, for extensive off-grid travel. The Manager30 makes 12V power easy and does it all. Charges auxiliary batteries 3 ways (DC, AC, Solar), and gives you battery vitals & data anytime with the remote screen.
REDVISION VEHICLE MANAGEMENT SYSTEM:
ULTIMATE CONTROL AND MONITORING
Want it all? RedVision controls and monitors your entire rig: control all accessories from your smartphone, get battery vitals with the Manager30, monitor water levels, temperature etc. Easy to install and easy to use.
# LEARN HOW TO GET OUT AND STAY OUT.
Overlanding is so much more than just a movement. And REDARC are here to help.