WHO IS OVRLANDX?
OVRLNDX Is my social handle, OVRLNDX is Marco A Hernandez, a 56 years old man located in San Diego California, passionate about camp cooking, photography and overland travel.
HOW DID YOU START?
I have been in the off-road scene since I was a kid. I have always loved camping and hiking and had several different dirt bikes and off-road vehicles over the years.
TELL US ABOUT YOUR RIG?
I have two Jeeps, both are setup for overlanding. I own a 2015 Wrangler JKU, fully modified with a Teraflex CT4 long arm suspension, 37" Milestar tires, Aluminum tube fenders, snorkel, full roof rack, dual battery system, KC hilites Off road lights, HD winch and more. I also have a 2021 Wrangler 392 JLU, a HEMI V8 powered Jeep that has become my favorite rig ever, fully loaded with a Teraflex CT3 suspension with adjustable Falcon shocks, 35" Milestar tires, Goose gear seat delete storage system, James Baroud Explorer roof top tent with falcon 270 full awning with tunel system, KC hilites off road lights all around, ARB fridge, 2000 watt inverter and camping lights powered by a REDARC Redvision system and Manager30 that serves as a battery management system for a lithium 100aH secondary battery. I also pull a Patriot Campers off road trailer that includes a 120 Ah battery and Manager30 system specifically for the trailer. After getting my first Jeep I fell in love with the brand's capabilities and reliability.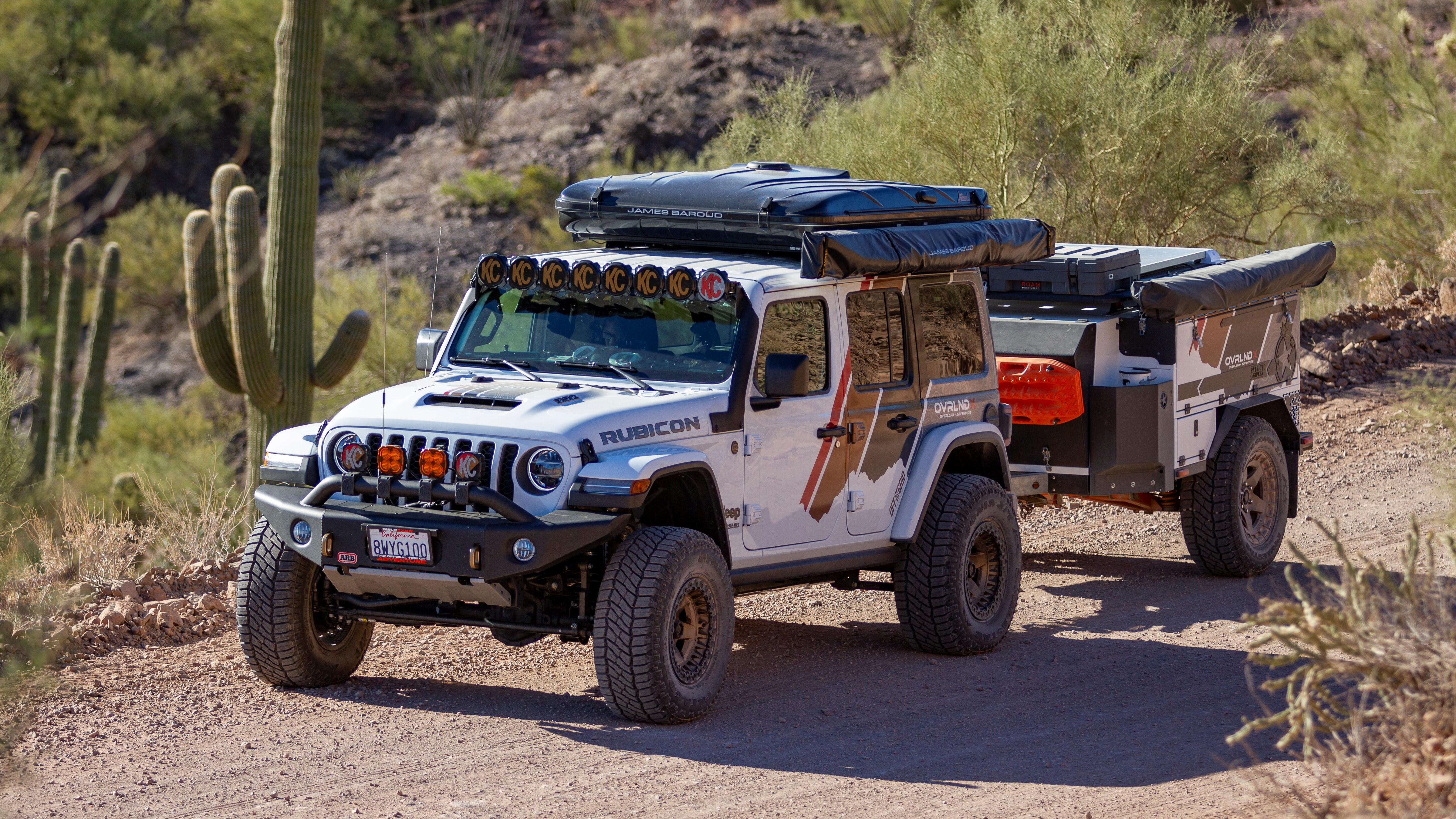 WHAT HAS BEEN YOUR FAVORITE TRIP SO FAR?
The last week of 2021, my wife and I made a trip to Loreto Baja California Mexico, we did camping in the most Epic beach location I've ever been to! The Baja Trip is definitely my favorite trip so far.
WHAT ARE THE TOP 3 THINGS YOU CAN'T GO ON THE ROAD WITHOUT?
Cooking gear!! Camera equipment!! My Jeep!
WHAT REDARC PRODUCTS DO YOU HAVE ON-BOARD AND HOW HAVE THEY MADE TRAVEL EASIER FOR YOU?
On both Jeeps I have the REDARC Tow-Pro brake controllers, everyone that pulls a trailer should have one of these units! Hands down is one of my favorite pieces of equipment. On the 392 I have the complete Redvision/Manager30 system. The system manages my auxiliary electrical equipment like fridges, camping lights, power inverter, drone and cameras battery charging station, emergency lights and much more! Having this system gives me the peace of mind that my vehicle will fire up in the morning without draining down the main battery.
WHAT'S NEXT FOR OVRLANDX?
A group of friends and I have been planning an Alaska 4 week long trip for the last 3 years, if everything goes well this year and if it's safe we will do the Alaska trip. I will be traveling within the USA and Mexico constantly. I'm planning on upgrading to a newer Patriot Campers off road trailer in the next month or so.
WHAT WOULD BE YOUR ADVICE FOR SOMEONE WANTING TO GET INTO THE ADVENTURE LIFESTYLE?
Do not wait until you finish building up your rig! Do not wait until you have the time! Go outside with what you have, Make the time by planning accordingly and rewrite your priority list if necessary!