WHO IS OVRLANDX?
OVRLNDX Is my social handle, OVRLNDX is Marco A Hernandez, a 56 years old man located in San Diego California, passionate about camp cooking, photography and overland travel.
HOW DID YOU START?
I have been in the off-road scene since I was a kid. I have always loved camping and hiking and had several different dirt bikes and off-road vehicles over the years.
TELL US ABOUT YOUR RIG?
We're currently on our fourth rig since getting back on the road. All were in an effort to find the right thing for the way we travel and our work. Thankfully, this one is here to stay! We live and travel out of a 2020 Toyota Tundra with a Norwalk Flatbed and Four Wheel Camper. Our home on wheels is powered by a REDARC Solar System and a Manager30 paired with two 100AH Battle Born Batteries. We have a snorkel, high clearance front bumper, light bar, winch, air compressor, rear locker… you know, everything you need to get in trouble, and then back out of it! ;) We picked this rig because it has plenty of space of all our gear for surfing, fishing, hiking, and rock climbing while also being comfortable for work. Work funds our continuous travels, so we were sure to build a rig that also made for a great office.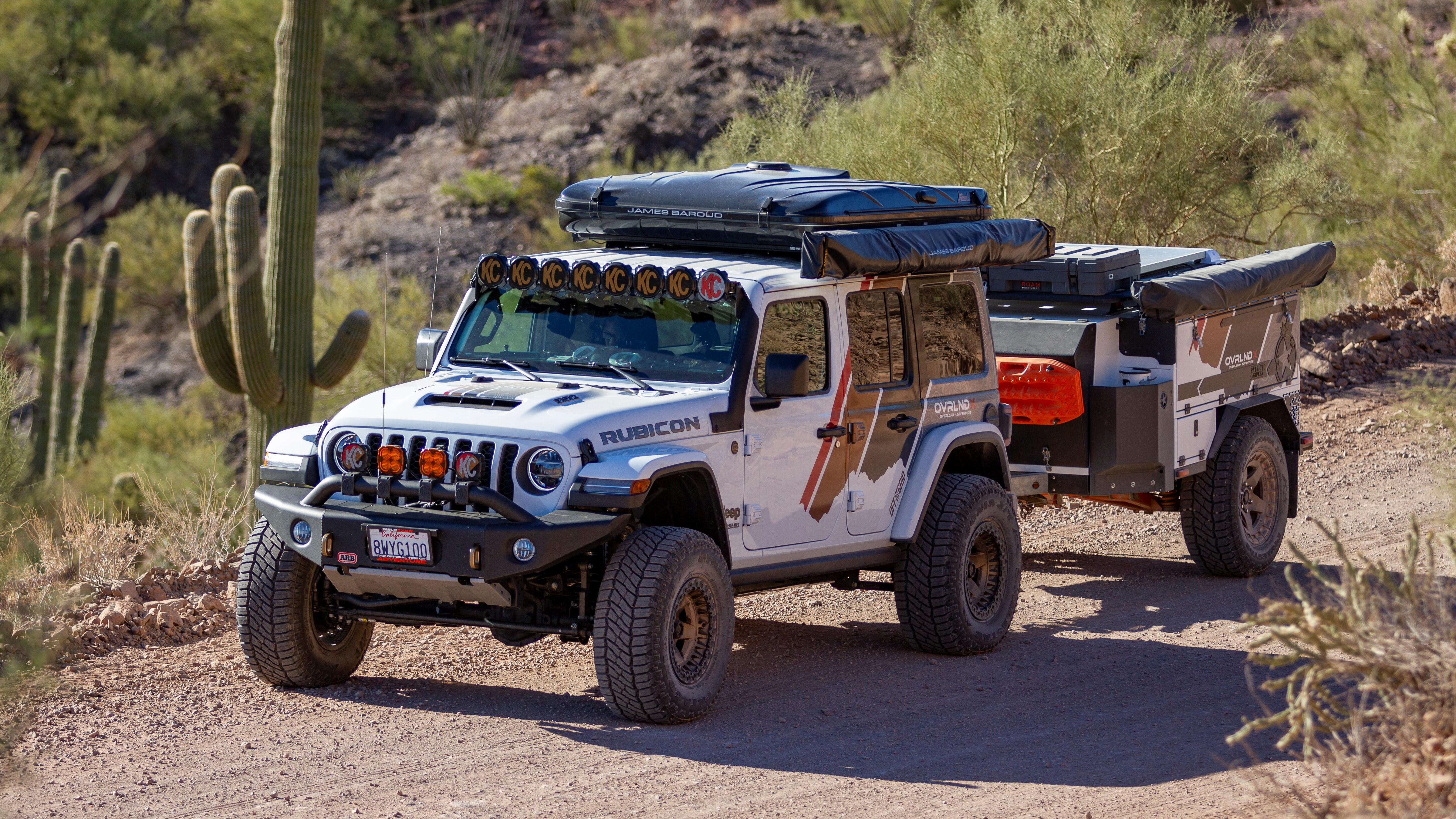 WHAT HAS BEEN YOUR FAVORITE TRIP SO FAR?
The last week of 2021, my wife and I made a trip to Loreto Baja California Mexico, we did camping in the most Epic beach location I've ever been to! The Baja Trip is definitely my favorite trip so far.
WHAT ARE THE TOP 3 THINGS YOU CAN'T GO ON THE ROAD WITHOUT?
Cooking gear!! Camera equipment!! My Jeep!
WHAT REDARC PRODUCTS DO YOU HAVE ON-BOARD AND HOW HAVE THEY MADE TRAVEL EASIER FOR YOU?
So in the gladiator we have the RedVision system with REDARC solar. We run a fridge, weBoost, lighting, air compressor, charge drone and cameras, and all our accessories. On the trailer we have the BCDC1225D and it charges everything via solar and in-vehicle battery charger so when we return to camp we don't have to worry about power.
WHAT'S NEXT FOR OVRLANDX?
A group of friends and I have been planning an Alaska 4 week long trip for the last 3 years, if everything goes well this year and if it's safe we will do the Alaska trip. I will be traveling within the USA and Mexico constantly. I'm planning on upgrading to a newer Patriot Campers off road trailer in the next month or so.
WHAT WOULD BE YOUR ADVICE FOR SOMEONE WANTING TO GET INTO THE ADVENTURE LIFESTYLE?
Do not wait until you finish building up your rig! Do not wait until you have the time! Go outside with what you have, Make the time by planning accordingly and rewrite your priority list if necessary!