BCDC1250D charging process explained
Charging of large battery banks, for extended periods, can trigger timeouts that are designed to ensure safe charging for all type of batteries. For this reason, large, heavily discharged battery banks may require a few cycles to fully charge.
When exposing a battery to high current for extended periods, with the extra power being turned into heat, there is a risk of reducing performance, shortening battery life and reducing storage capability. This is particularly important for small capacity or older batteries and when batteries are exposed to high temperatures. The below chart explains the charging stages and associated time limits for the BCDC1250D.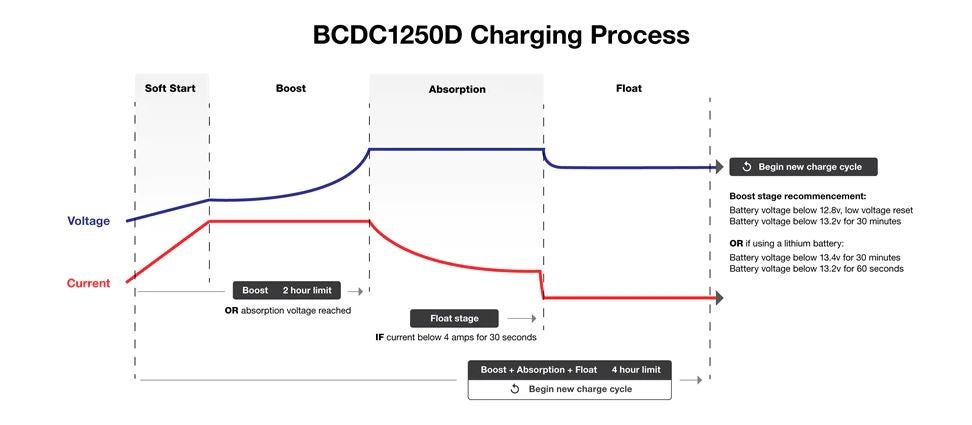 - To ensure safe and effective charging of your auxiliary batteries REDARC's charge profile has been independently verified to be effective and safe to charge all types of common auxiliary batteries.
- Please refer to the product manual for further technical information related to your specific BCDC1250D.
For further information contact REDARC directly