TAKE TOTAL CONTROL WITH REDVISION
REDARC is proud to introduce its new Total Vehicle Management System, RedVision.
This game-changing innovation sets an unprecedented level of control and automation for your camper, trailer or 4x4 vehicle by bringing information right to your fingertips.
Being on the road is great, but it's even better when you can be 100% in control.
The full view, with complete control
| | | | |
| --- | --- | --- | --- |
| | | | |
| Monitor battery levels | Check water levels | A central master switch | Control devices & lights |
RedVision acts as a central hub that allows you to control multiple on-board devices.
You can turn an inverter, lights, water pumps, televisions, air compressors, and fridges on and off at the push of a button, or remotely via the user-friendly mobile app.
You can monitor up to 6 water levels and 2 temperatures (for example fridge temp and outside temp), but also get live data on the state of charge of your battery and power consumption. When paired with the REDARC Manager30 Battery Management System, RedVision gives you all the info you need to go off-grid, and stay there longer.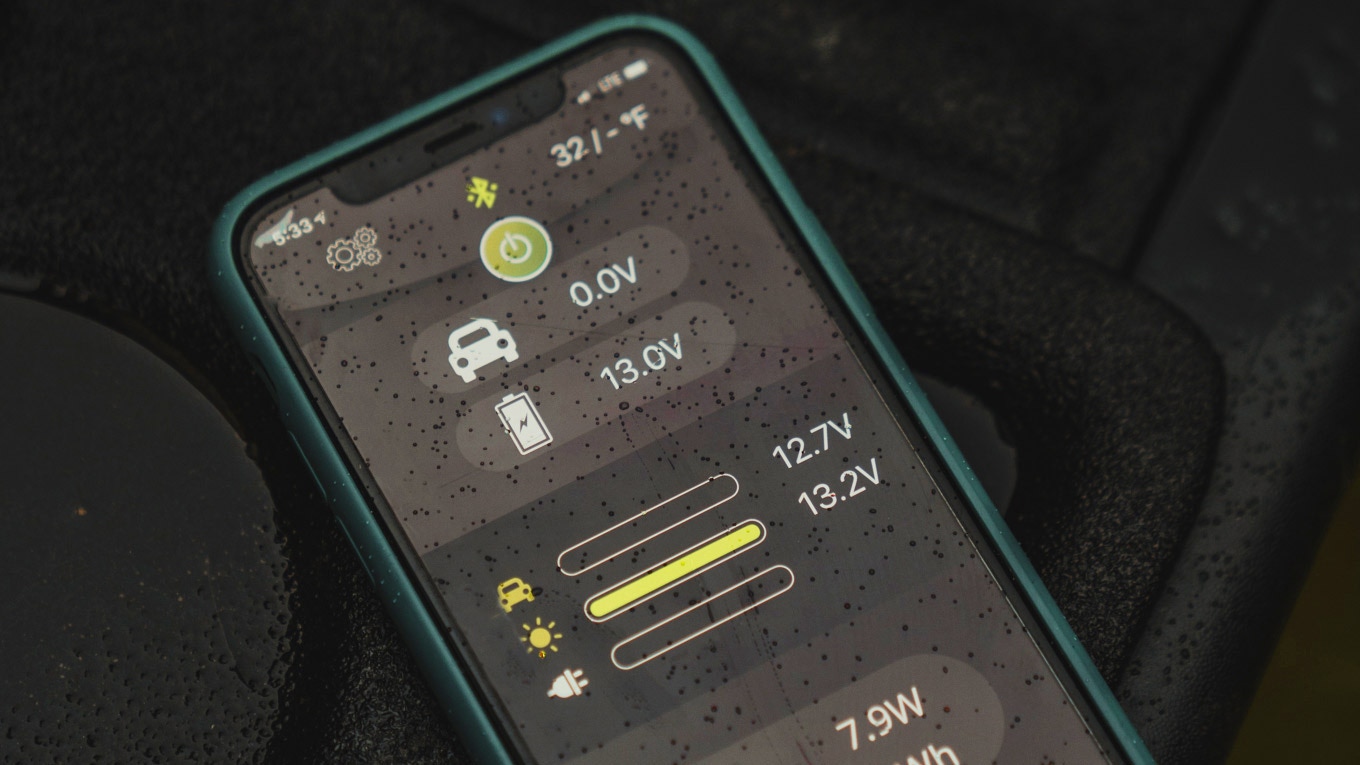 Easy to configure and customize
RedVision comes with an in-vehicle mounted display and user-friendly mobile app (available for iOS and Android) that features the control and monitoring of everything in one spot.
Using the RedVision Configurator App you can wirelessly configure all elements of the system specifically to your needs.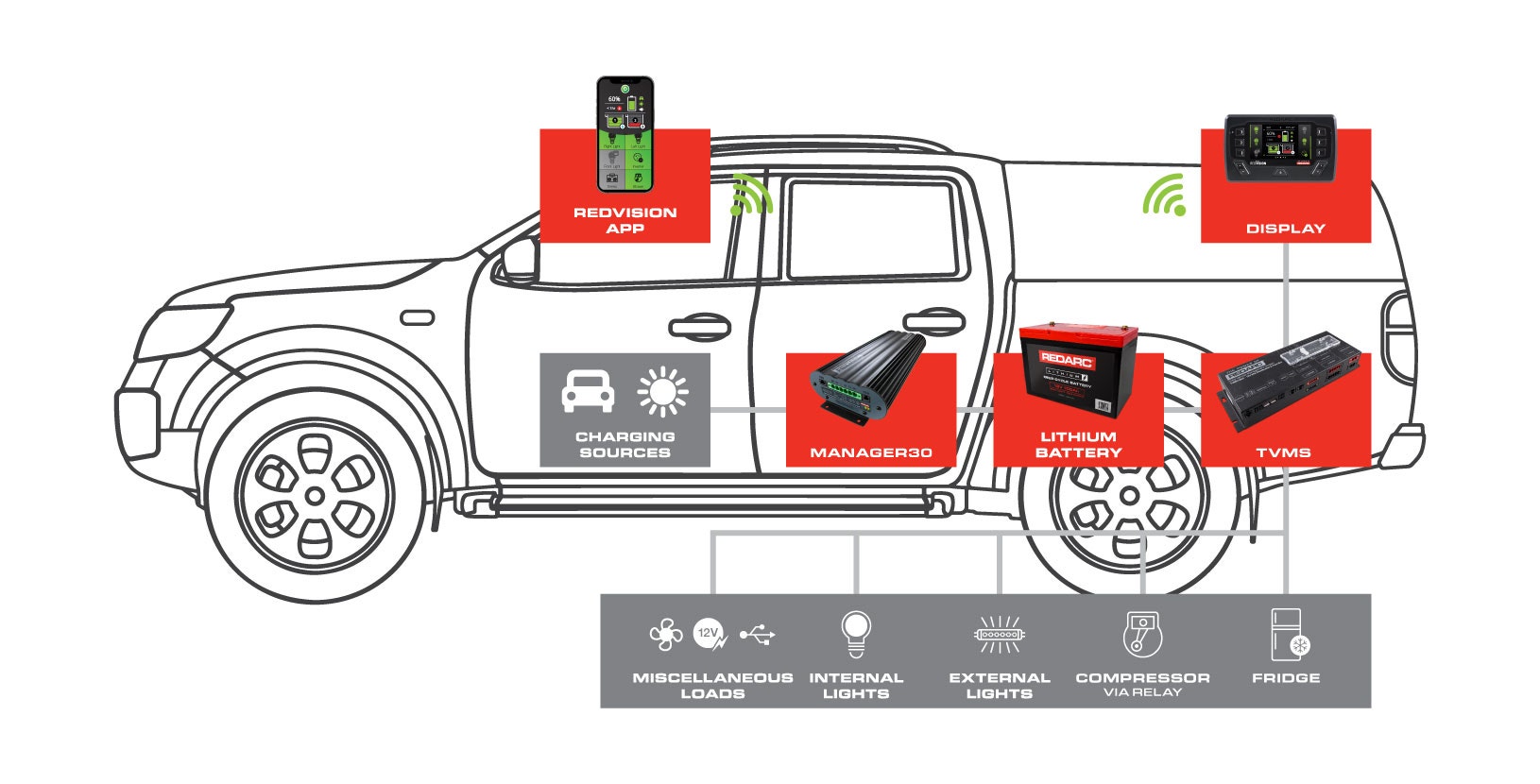 Equipped with the very first RedVision total vehicle management system in the United States, Roaming Lost venture from California to Oregon completely off the grid.
Along the coast, through mountain ranges and across remote deserts, this kitted out rig tackled all terrains with ease and in total control without needing mains power to keep charge.