2018 FACILITY EXPANSION
REDARC's upgraded facility was officially opened on Friday, 30th November 2018, by the Federal Minister for Defence, Christopher Pyne, and South Australian Premier Steven Marshall with company owners Anthony and Michelle Kittel.
Minister Pyne said that our expanded facility is an exciting boost to the South Australian economy.
"The upgraded facility will allow REDARC to develop innovative products across a range of industries – and further expand operations both domestically and internationally," said Pyne.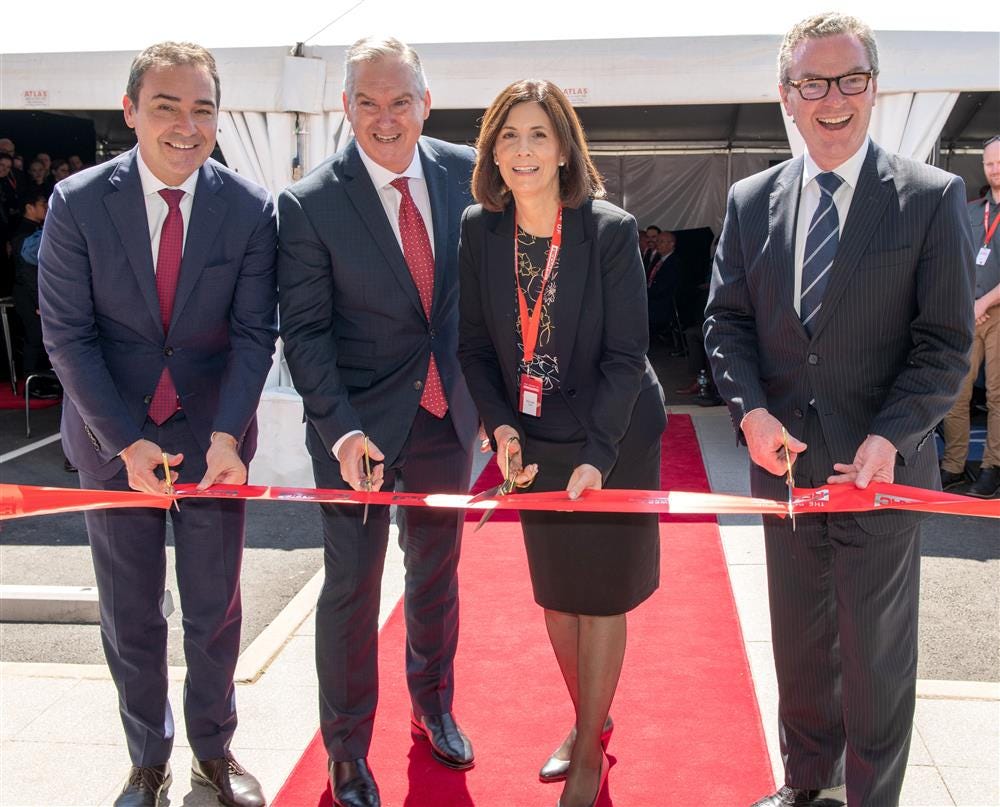 The celebration marked the finalisation of our $22 million capital expansion project, which was also supported by a $2.5 million Federal Government Next Generation Manufacturing Investment Program grant that we received in 2016.
The expansion of our Lonsdale factory included an additional 3,000sqm of advanced manufacturing space, the introduction of new state-of-the-art manufacturing equipment and systems and the installation of sustainable power infrastructure.
Of course, this also means new jobs for South Australians. And we have been busy expanding the REDARC team and investing in our highly skilled workforce.
"Your facility is an absolute credit to you and the REDARC team, setting the standard for advanced manufacturing." – Nick Carthew, Managing Director –AME Systems.
View the grand opening photo gallery below.