HARNESS SOLAR POWER WITH REDARC.
Adding solar to your camping setup is one of the easiest and most efficient ways to put that extra bit of power back into your batteries and keep you at your favourite destination for longer.
STAY ON THE ROAD LONGER
Keep all your gear charged and running while parked at camp and keep your batteries charged with solar. By utilising constant energy from the sun, you can get endless 12v power while living and working remotely and even top up your batteries. No need to plug into mains power or spend hours driving each day to recharge batteries with your vehcle's alternator. With solar you can have more staying power at camp and never need to worry about a flat battery.
FIXED PANELS
Designed to be permanently fixed to the roof of your vehicle, caravan or camper trailer, REDARC's fixed panels are durable enough to withstand all the rugged terrain, harsh conditions and extreme weather Australia can throw at them.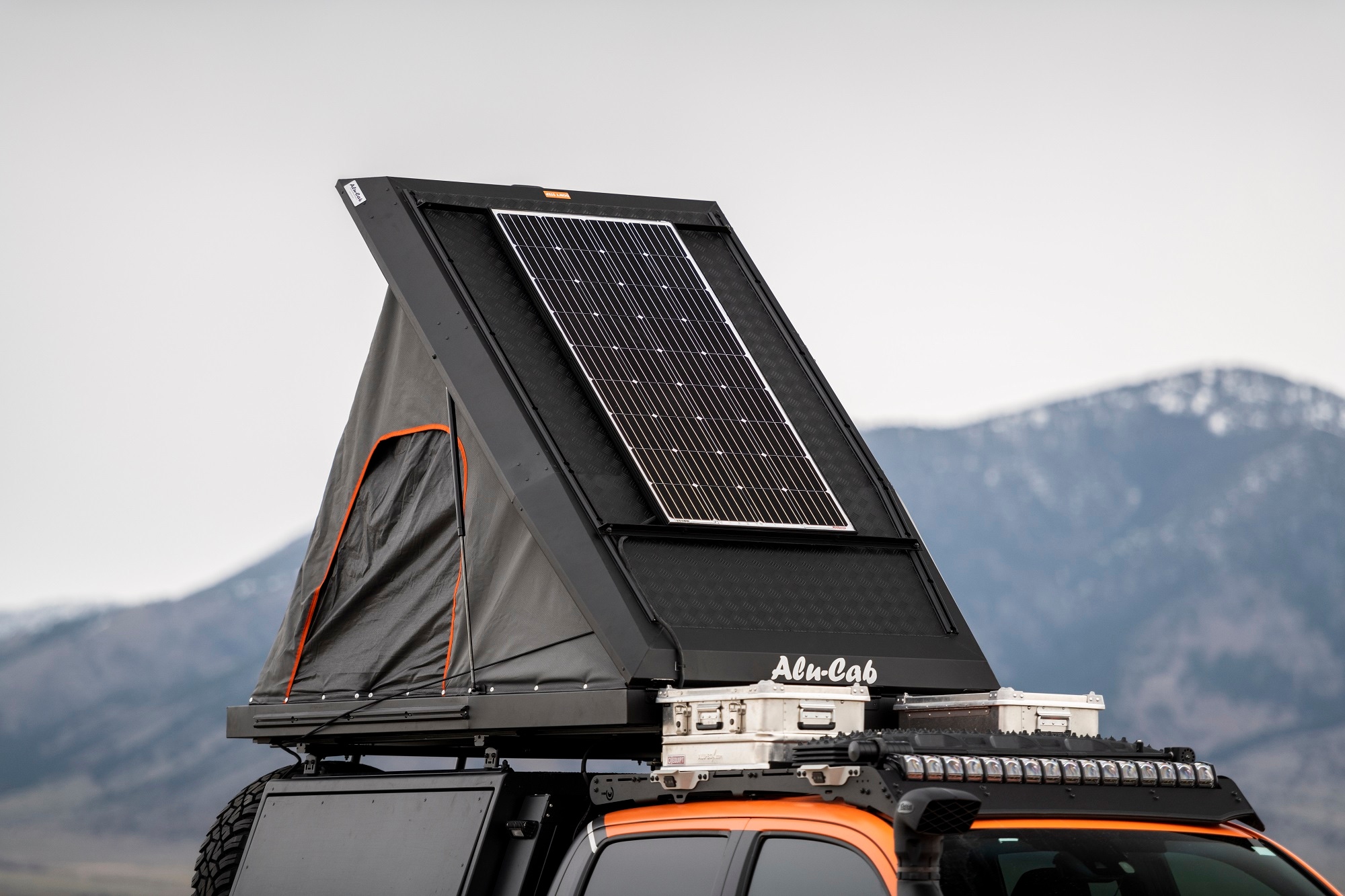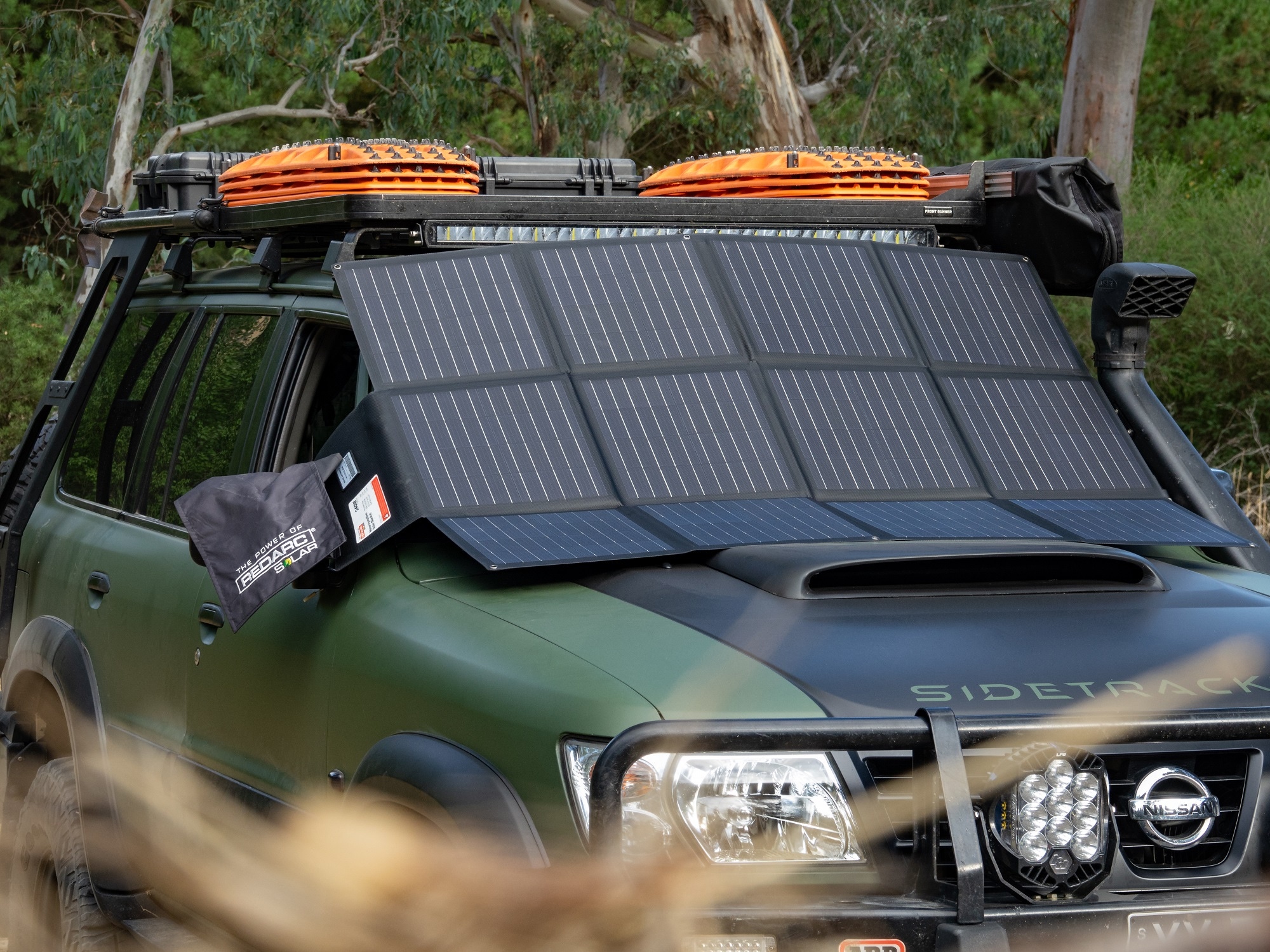 SOLAR BLANKETS
Perfect for fitting into the smallest spaces while you travel, REDARC's range of solar blankets can be unfolded to capture the full spectrum of light, charging better and more efficiently. Designed for portability and strength, solar blankets are purpose-built to accompany you on your travels around the country.
PORTABLE PANELS
With adjustable legs, angle your portable solar panel to perfectly catch the sun's rays at any time of day. REDARC's portable panels can pack down to become flat, light, and compact and placed wherever you have room in your vehicle, camper trailer or caravan.
HOW THEY WORK
REDARC's solar panel range include high quality monocrystalline and amorphous cells, designed to put power back into your battery as quickly and efficiently as possible.
With a double channel aluminium frame and tempered glass coating, REDARC's new generation of fixed and portable panels use high quality monocrystalline cells to capture the sun's energy efficiently.
With 6-8 hours of sunlight on a typical sunny day, our range of portable panels are able to maximise the amount of power generated in low light solutions. This means you can still be an off-grid powerhouse on those cloudy days.
Fully charge your batteries in the shade or easily pick up and move a solar blanket to a better location for maximum sun power. Uniquely designed, these feature UV resistant, anti-reflective scratch resistant ETFE coating and have self-cleaning/non-stick resistant properties. They're prefect for plug in and play charging.
COMPLETE YOUR SETUP
Combine our solar range with our range of solar accessories and regulators to take your camping setup to the next level. Designed to charge your automotive, marine and recreational battery systems, you can reply on REDARC to keep you powered.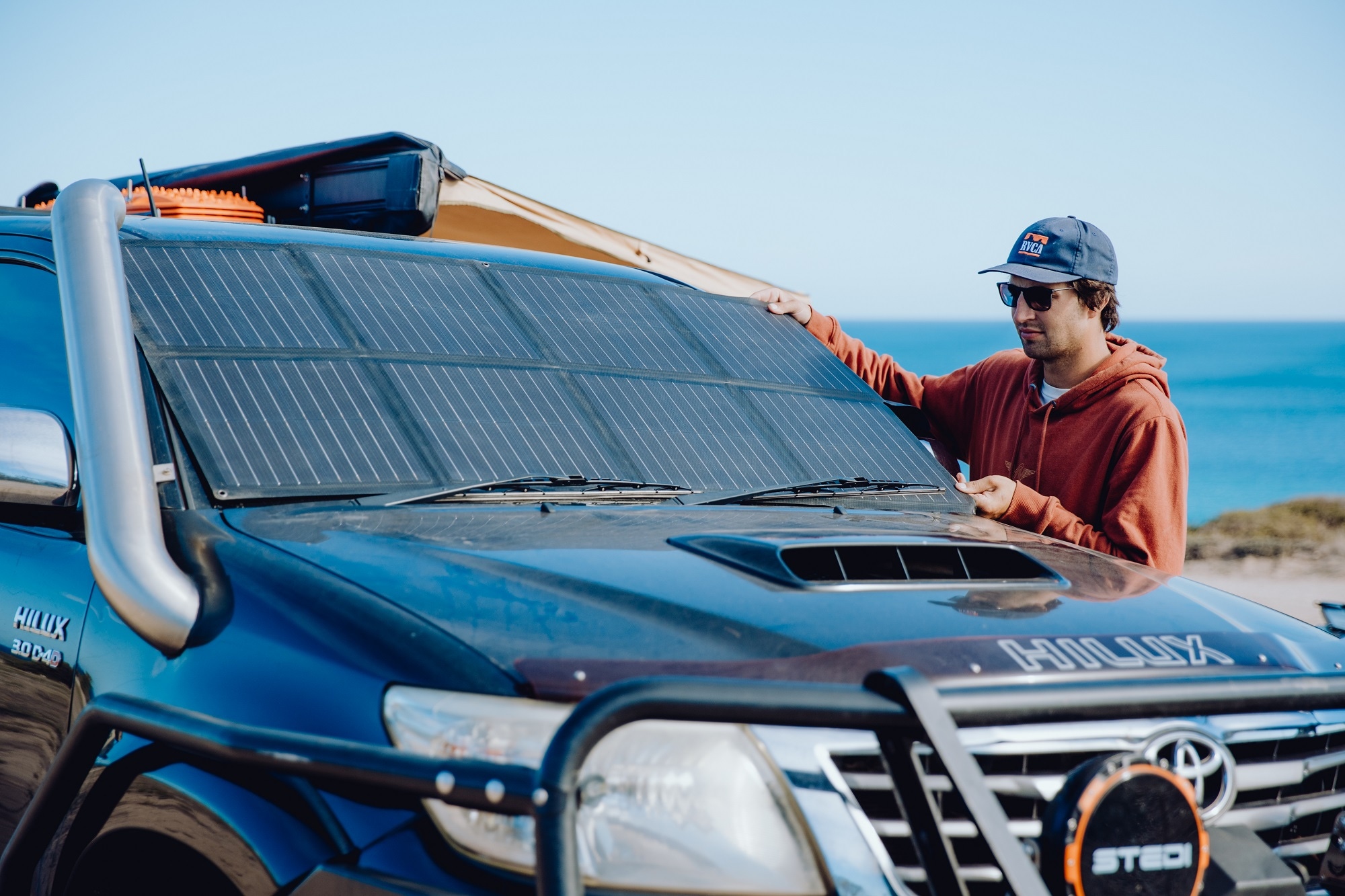 FIND YOUR SYSTEM
Take the guesswork out of finding your next solar system by using the REDARC Solar Calculator to find the best system to suit your needs.