It's the big red box that takes up plenty of space in your setup, but what's all the fuss about? What can this box do that makes life so much more comfortable on the road? Do you really need a pure sine wave inverter in your RV, camper trailer or truck?
Keeping it simple, an inverter takes your 12V battery or solar power and converts it into 110V power. The kind of power that is found in traditional power sockets, just like you have at home. This makes it possible to use almost any tool or appliance you might want to bring along on your overlanding trip, epic adventure or weekend getaway. Sounds pretty good, right?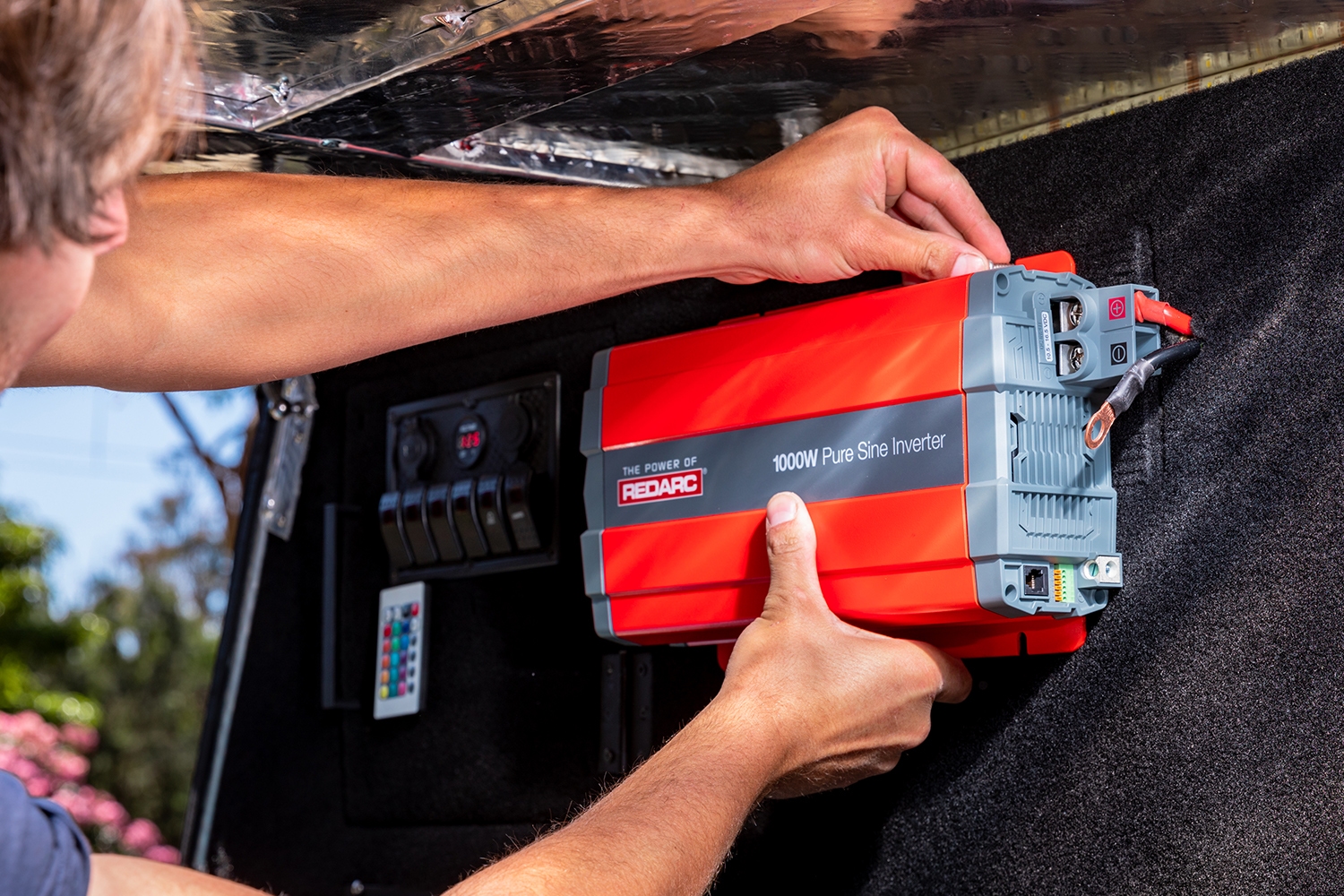 How to choose the right inverter

Before you plug in, there are a few considerations. There are a couple of ways to set up an inverter, and a few different sizes to consider, too. Inverters start as small as 400W in the REDARC Pure Sine Inverter range, enough to power your washing machine, laptops and other electronic devices. If you are looking at running something a bit more power hungry, perhaps the microwave, a coffee machine or even a Thermomix, you're going to want to look towards the top end of the range, sizes like the 3000W REDARC Inverter.
Some of the smaller inverters allow you to plug a device directly into the inverter. Larger ones need a professional 12V and 110V Electrician to install them safely. Proper installation allows you to connect a power board, which means powering multiple devices and appliances is a breeze. Sure, you can go camping with just a tarp and some matches, but when it's your fulltime life, it's great to have an inverter board in your RV or mobile home setup.
Here's what a day in the life on a REDARC 3000W inverter might look like…
First thing

Time for a coffee! With the flick of a switch, your coffee machine rumbles into action, and you're sipping a perfectly frothy cappuccino right on the beach without leaving your campsite.
Breakfast time

The kids love their flavored instant porridge sachets. It's a rare treat. They add milk and pop it into the microwave for 90 seconds, and voila, breakfast is served.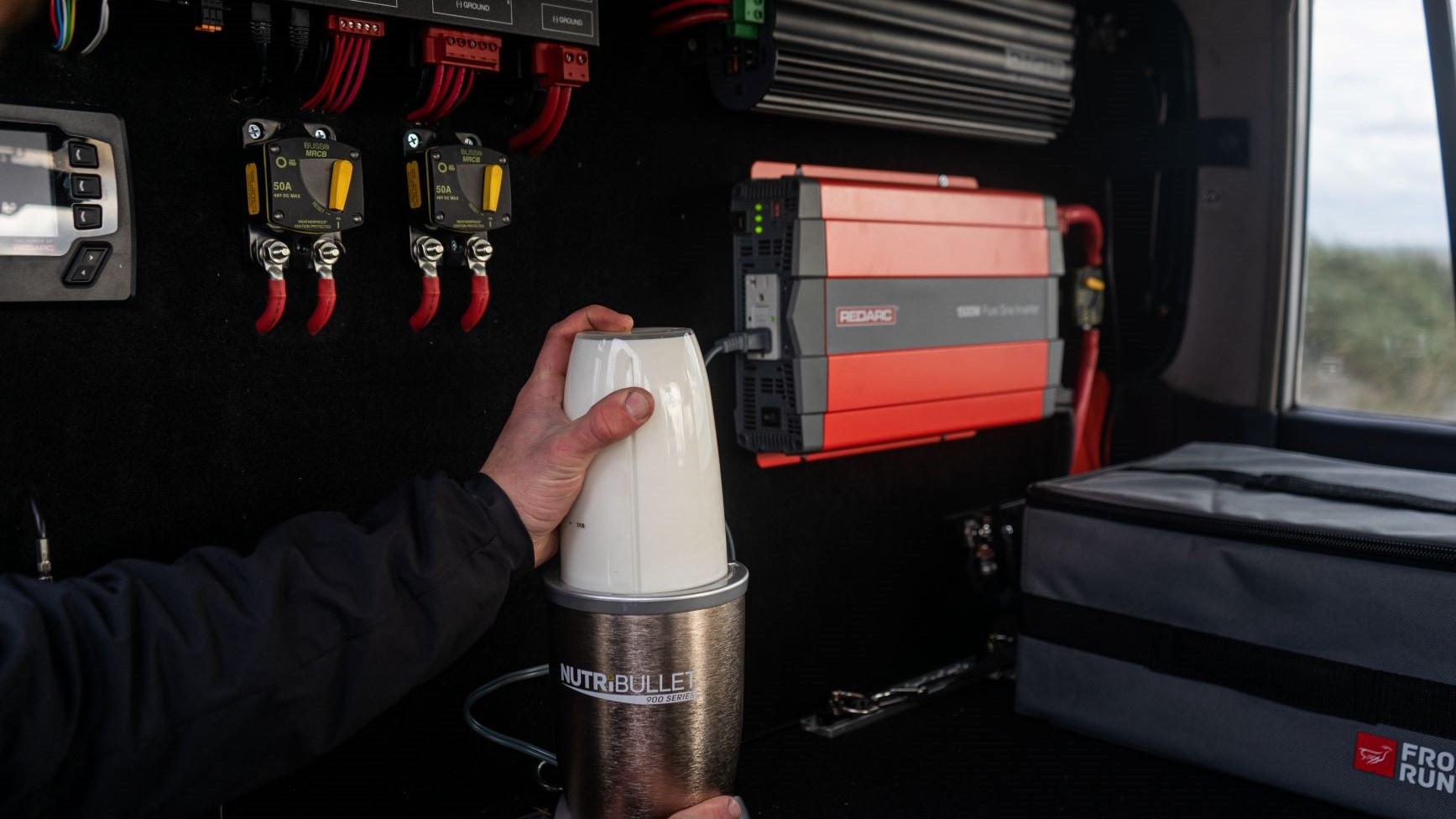 Never have a bad hair day again!

Let's face it, there's no need to impress anyone when you're camping, but sometimes it feels good to brush out that dirt and tidy up that hairstyle. The hair straightener warms up, and your morning routine is suddenly just the same as it would be at home.
The washing basket is full

The dirt doesn't just get in your hair! The kids are spending their days outside (no complaints there!) and their filthy clothes speak volumes of all of the fun they've had. No drama, throw them into the machine, turn on the inverter and let technology take the hard work out of washing time. Your neighbours will look on with envy as you hang out the washing from your machine in the middle of the bush!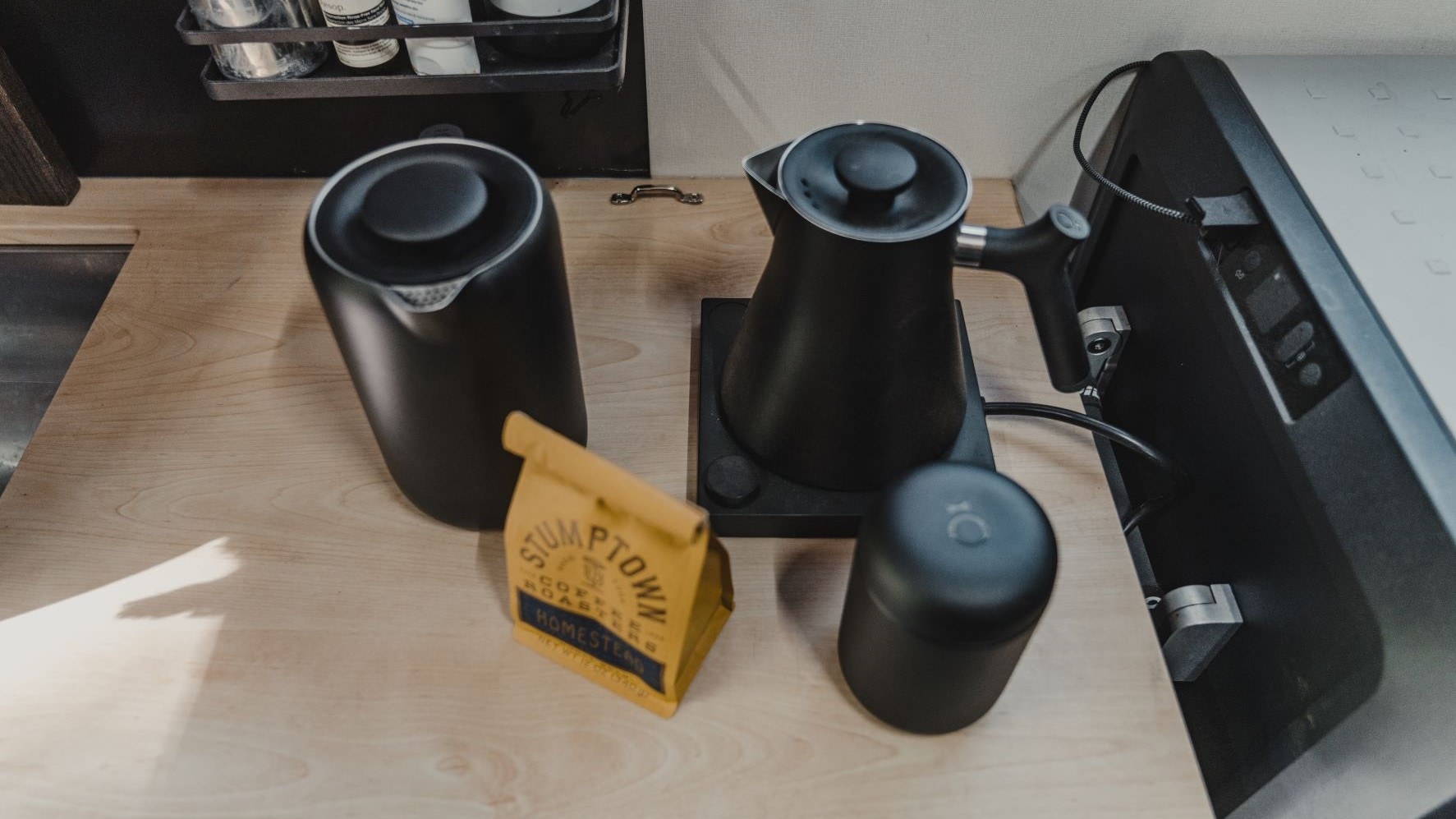 There's email to be checked and an important document to finalize

Sometimes it's impossible to avoid working, even when you are camping. Being able to access your work from anywhere might mean you can stay away from home longer and that's a win! You plug the laptop in and thanks to the sun and your REDARC inverter, your computer is back up and charged in no time.
It's been a hot day, and you would love a smoothie. Or perhaps it's time to prepare dinner…

Everyone laughed at you when you packed your Thermomix for a camping trip, but look who's laughing now? Thanks to your inverter, your Thermomix can take the time out of dinner prep and dinner can cook away in the Thermomix while you enjoy watching the sunset. Or perhaps you prefer to use it to whizz up a happy hour cocktail with friends. Whatever the use, your inverter will ensure you can power your Thermomix wherever you are in the country.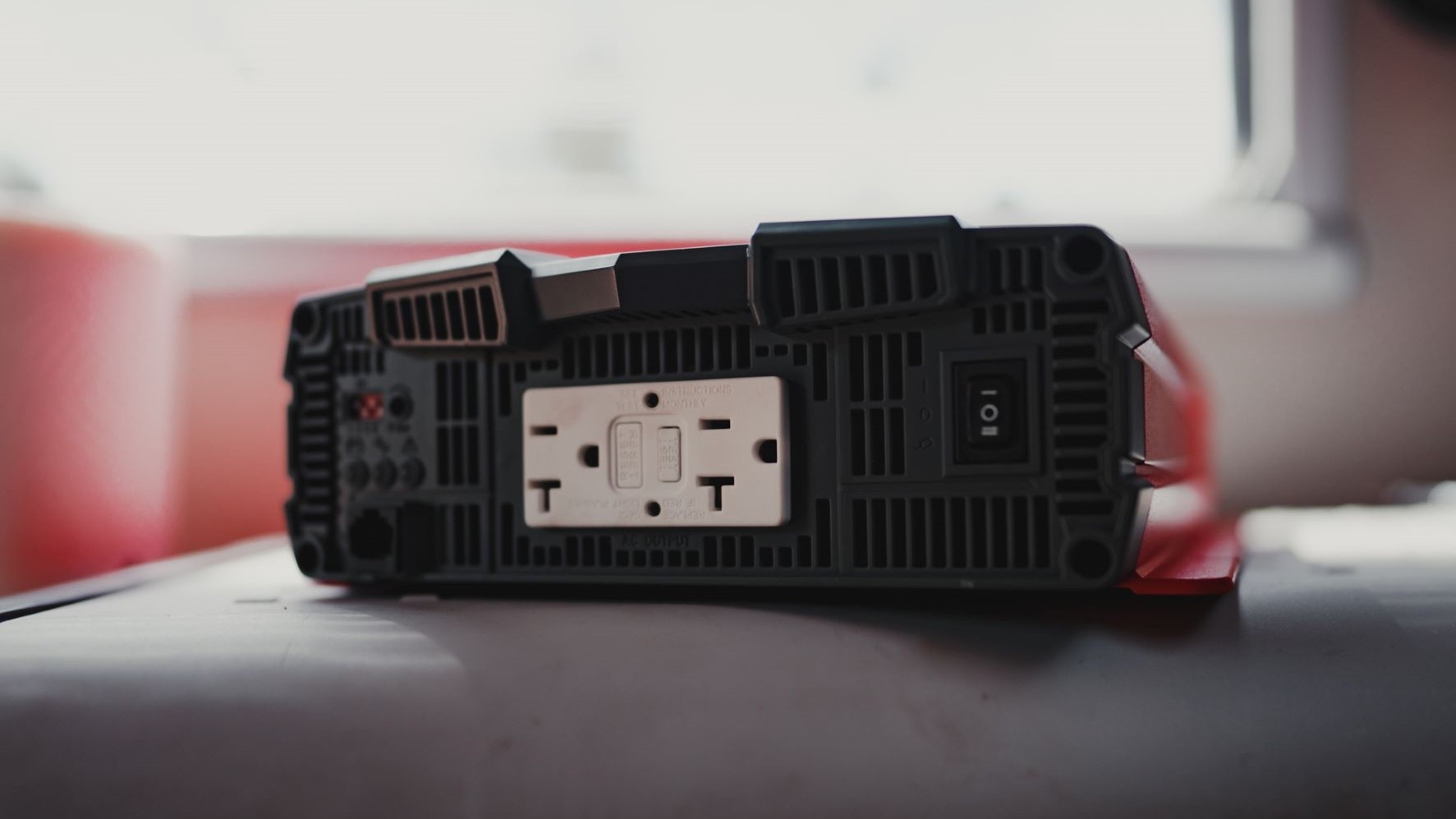 The sun is setting, let's capture that epic drone or sunset shot

We charge all of our devices during the day, taking advantage of plenty of sun with our REDARC solar panels. Your camera or drone is charged up and ready to grab that epic sunset photo.
There you have it. Within a day, you have used your REDARC pure sine wave inverter for everything from making a frothy coffee, doing a load of washing in your machine, straightening your hair, cooking and charging with various appliances and electronics. From literally anywhere! That's just the beginning…whatever appliances you use at home, can be used with your inverter.