If you're after that ultimate in rugged off-road experiences, be sure to add Moab, Utah to your bucket list. Moab is located in south-eastern Utah, just 4 miles south of the entrance to Arches National Park, and 30 miles east of Canyonlands National Park.
Off-road trails aside, Moab is a go-to location for mountain bikers, river rafters, climbers, fisherman, canyoners, hikers, and anyone who's ready to get out of their comfort zone and learn something new. It's known for wide-open spaces, unforgettable views, and photogenic state parks.
Difficulty and safety

Opinions on track difficulty vary as each person's Moab experience is different, with varying levels of overlanding experience and vehicle ability. When you're ready for that off-road adventure be sure to do your research and chat to the locals to work out which trails are right for you. Whilst the easiest of the trails are suitable for standard high clearance 4WD vehicles, the more difficult trails will only be accessible by certain vehicles with specific modifications. The Moab Information Center on the corner of Main & Centre Street provides detailed maps and trail guides, with the staff always willing to help.
What Trail is for you?

Moab has full range of off-road trails, ranging from relatively easy to extremely difficult. It always pays to do your research first and check with the Information Center staff to ensure the tracks are open and in drivable condition.
Geyser Pass - Easy

Geyser Pass is a scenic trail in the La Sal Mountains. With views of Mount Peale and parts of the Canyonlands National Park and Spanish Valley, this trail is perfect in the warmer months though may close due to snowfall in winter.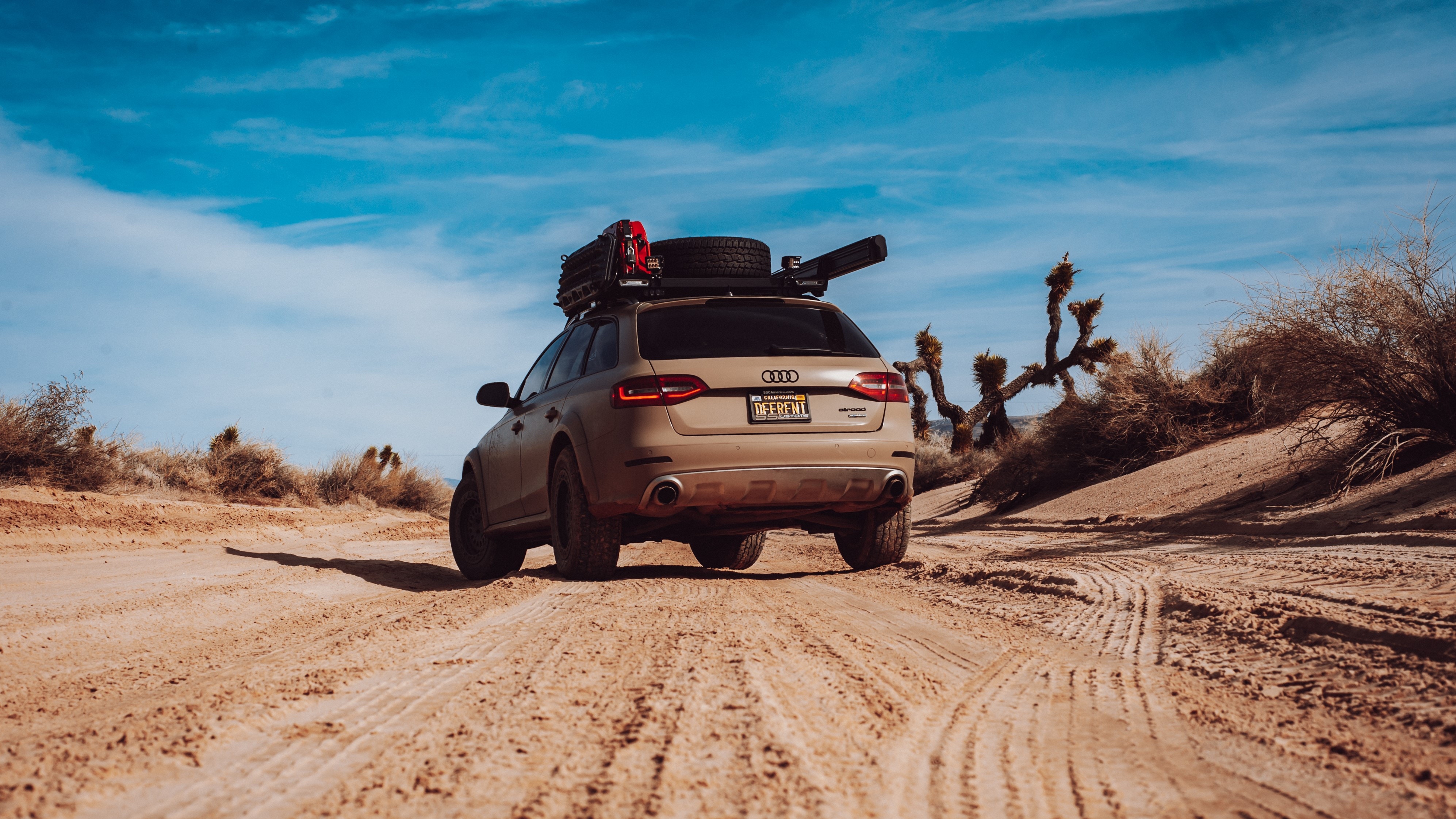 Chicken Corners - Easy

Chicken Corners is known for its scenery, wildflowers and bird watching. It is an easy to moderate trail and is a nice drive through gravel, sand, and red dirt. Be sure to check the area is driveable beforehand though as the Kane Creek crossing can become difficult to pass after heavy rain.
Fins & Things - Moderate

Fins & Things is known for its incredible slickrock formation. Although it's not an incredibly difficult track, it does include sudden steep climbs on and off the slickrock. While on the trail you'll be able to enjoy the views of the Navajo Mounds and the deep canyons of Negro Bill.
Poison Spider Mesa- Difficult

Whilst challenging Poison Spider Mesa provides spectacular scenery and views of Behind The Rocks and the Colorado River, it is becoming one of Moab's most popular trails. If you're ready for the challenge of Poison Spider Mesa be sure to stop for lunch at Little Arch for a great view of the Colorado River.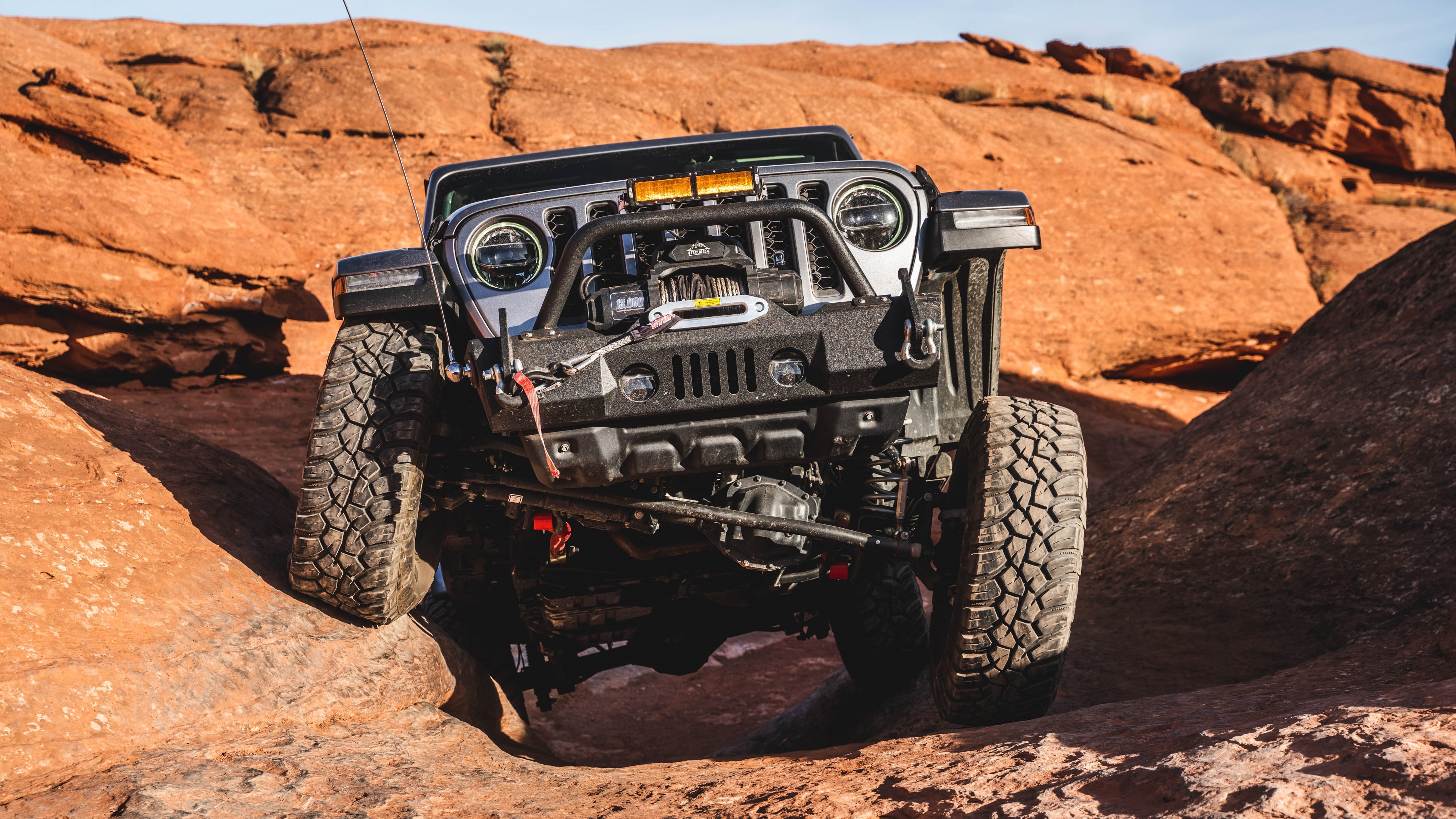 Steel Benders - Difficult

This trail will see you overlooking parts of Mill Creek Canyon as well as Canyonlands Vistas. Steel Benders is difficult and slow to complete but accessible all year round. The trail includes sections 'The Wall' and 'The Fall', and as the names suggests this is only recommended for experienced overlanders. High ground clearance and lockers are recommended. Steel Benders is also surrounded by Wilderness Study Areas, so it is critical that you always stay on marked routes.
Hells Revenge - Difficult

If you've heard of Moab you've heard of Hell's Revenge. This is one of the most iconic trails with views of slickrock domes and the La Sal Mountains and a wide range of obstacles. You'll have to be prepared for steep climbs, steeper ridges, and sharp turns. Highlights include Hell's Gate, Mickey's Hot Tub and Escalator.
Moab Rim - Very Difficult

Moab Rim includes views of the Colorado River, Moab Valley, and the La Sal Mountains. Whilst the views are magnificent, this trail is not for the faint hearted. Moab Rim is known for the highest density of obstacles within the first mile. The trail contains mostly broken rocks and narrow edges before leading to sand rock in the higher country land.
Pritchett Canyon - Extremely Difficult

This trail is becoming more difficult each year as broken parts and the need for a winch or strap is becoming more common. With giant ledges and sandy river bottoms, this is one of Moab's toughest trails. Only the most hardcore off-roaders should attempt it. The views for Pritchett Canyon mainly consist of steep canyon walls with the occasional view of Pritchett Arch and Window Arch.
Preparing for Moab

To be able to tackle the trails of Moab safely your vehicle needs to be incredibly well prepared. It is not a trip for novice overlanders. Your vehicle not only needs to be extremely capable in off road conditions but needs to be able to carry all the supplies and gear you will need. Check out our desert driving tips and tricks blog for some driving tips before hitting the road.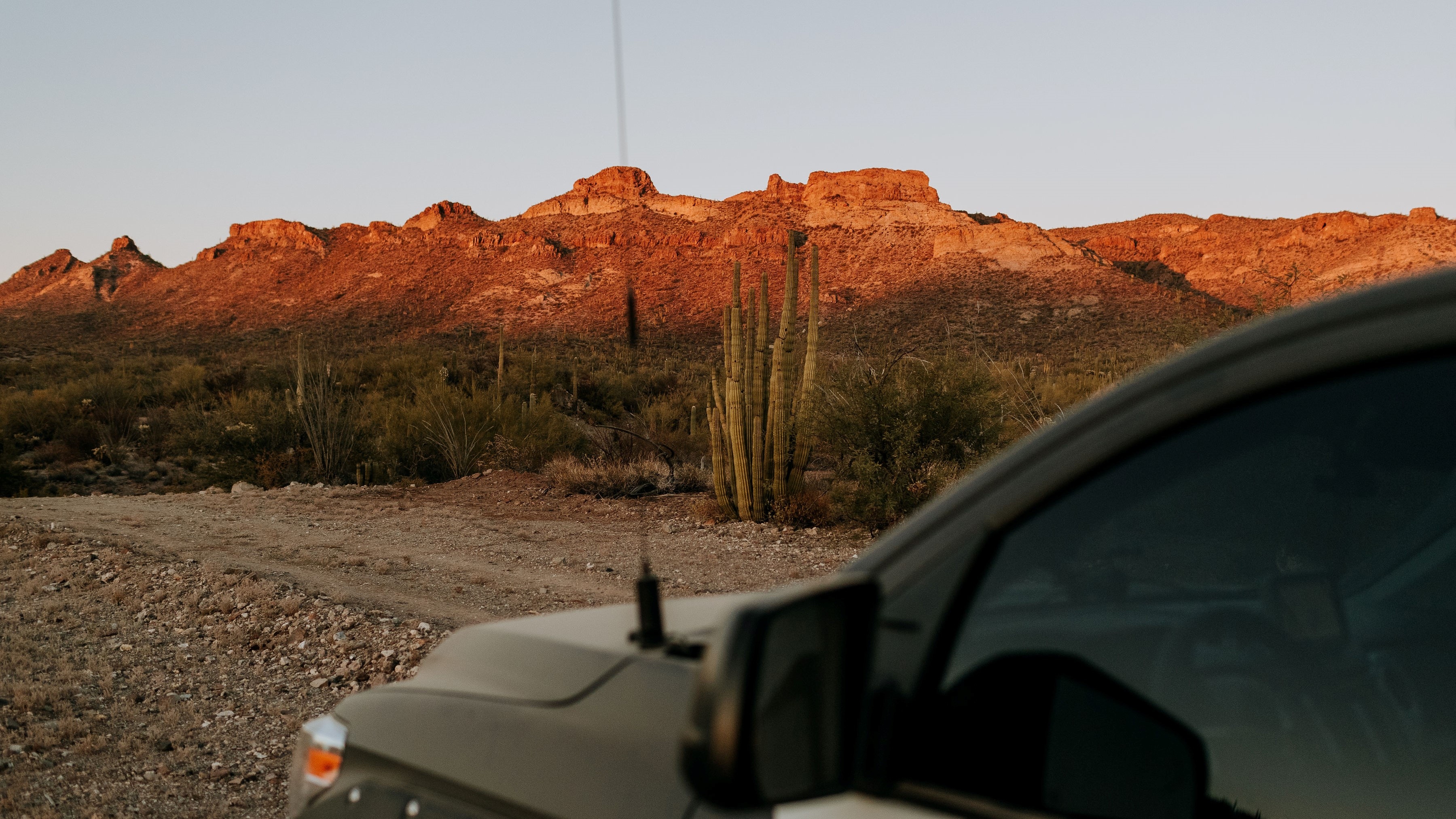 Depending on the difficulty of the tracks you want to take on, you'll need to be prepared to get yourself out of trouble. This means having all the necessary recovery gear or equipment to get you out or call for help if needed.
Staying in Moab

If you're looking to stay in Moab there are a few different campground options. Commercial or privately owned campgrounds generally have showers, running water, RV hook-ups, and toilets. Because of this they're often the more expensive option but do accept reservations so you can book in advance to secure a spot.
If you're looking for a more scenic campsite, be sure to checkout one of the many Bureau of Land Management (BLM) campsites on the public lands around Moab. These sites run on a first come, first served basis and during March-May and September-October they generally fill daily, so it pays to arrive earlier in the day. Run by the BLM, these campsites are well maintained and are suitable for RVs though there are no hook-ups available.
National Park, State Park and Forest campgrounds are like BLM sites, as they're often in exceptionally scenic areas. These campgrounds generally have no amenities, so you'll need a good off grid setup. This often means having a reliable 12v setup for power. Check out our blog post building a 12v power system for extended travel to learn more about off grid power.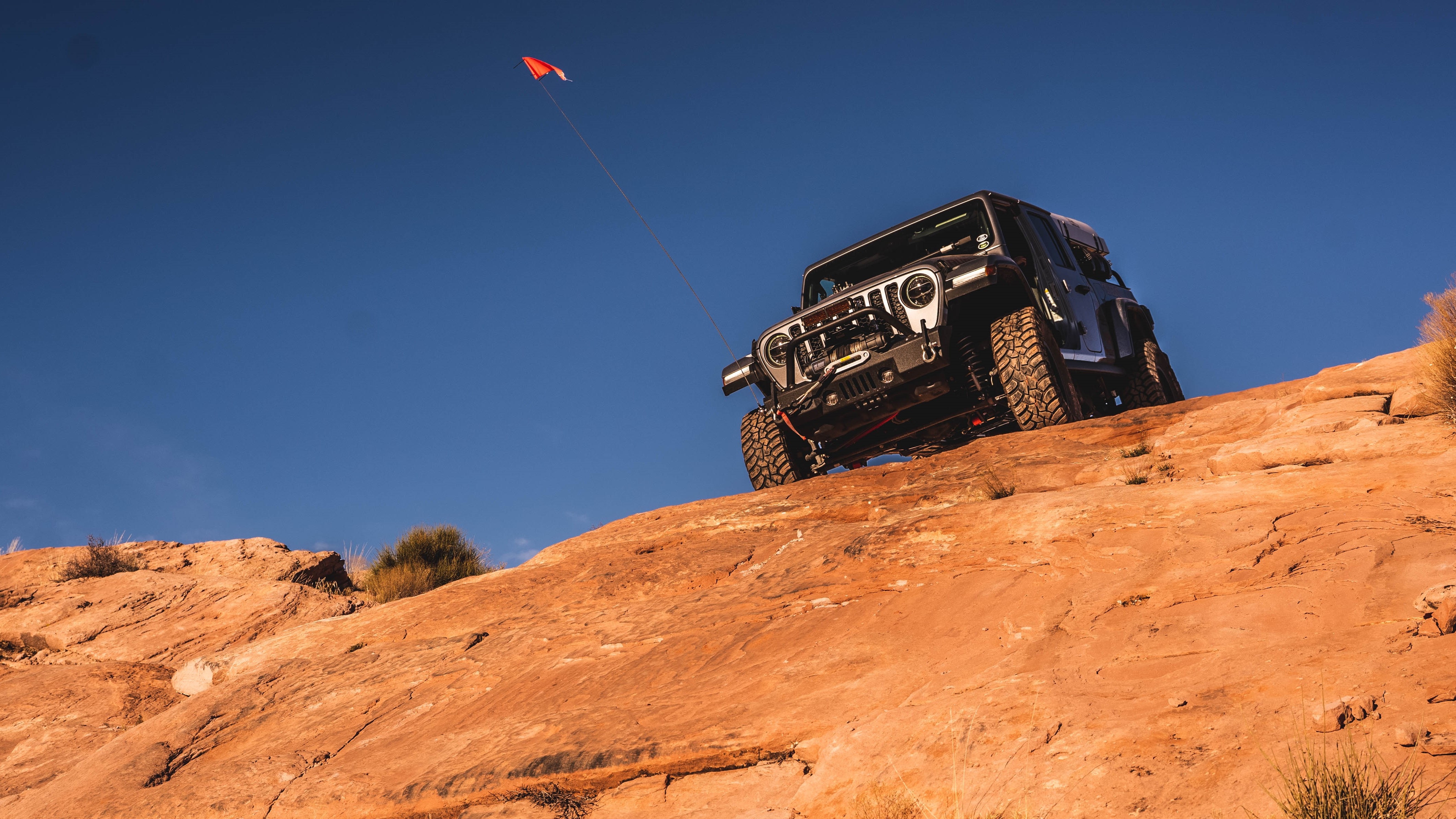 Those who have taken on the tough trails through Moab have had an experience they'll never forget. Much like other adventures and trips around the globe, the Moab trails bring people together. It's not just about the track, but about getting out into nature, comradery, friendships, and creating connections in beautiful locations.
For more information on getting your off grid setup vehicle Moab ready check out our blog post on how to design the perfect 12v power system. To see one of the most popular Moab trails, watch Justin and the Patriot Campers crew take on Hells Gate.