The southern states are full of beautiful natural wilderness and especially for people looking to explore and get stuck into some outdoor activities. We've picked out a few destinations in the south to check out if you're looking for somewhere for your next getaway.
For 4x4ers – Ozark-St. Francis National Forest, Arkansas

While it's not a designated off-road park, the Ozark-St. Francis National Forest in Arkansas is full of tracks to test your off-roading skills. Located in northwest Arkansas, there are miles of tracks that wind through the forest. Explore Mount Magazine, the highest mountain in the state at 2,753 feet above sea level, or crawl along the Jeep trails and old logging roads that follow the Brock Creek Trail system. Many of the trails in the area are multi-use though so you will need to watch out for mountain bikers, horseback riders and ATVs.
If you're wanting to spend a few days on the trails there are plenty of camping options. Whether you're looking to set up the tent, park the RV or trailer, or embrace a more primitive form of camping, there are campgrounds scattered throughout the National Forest. It pays to do a little bit of research beforehand as several of the campsites are not recommended for RVs and have nightly fees. If you're looking to tow your RV through some of the rougher roads in the National Forest, having an off-road capable electric brake controller is critical for keeping your family and your RV safe.
To find out more about camping in the area, visit the USDA Forest Service website.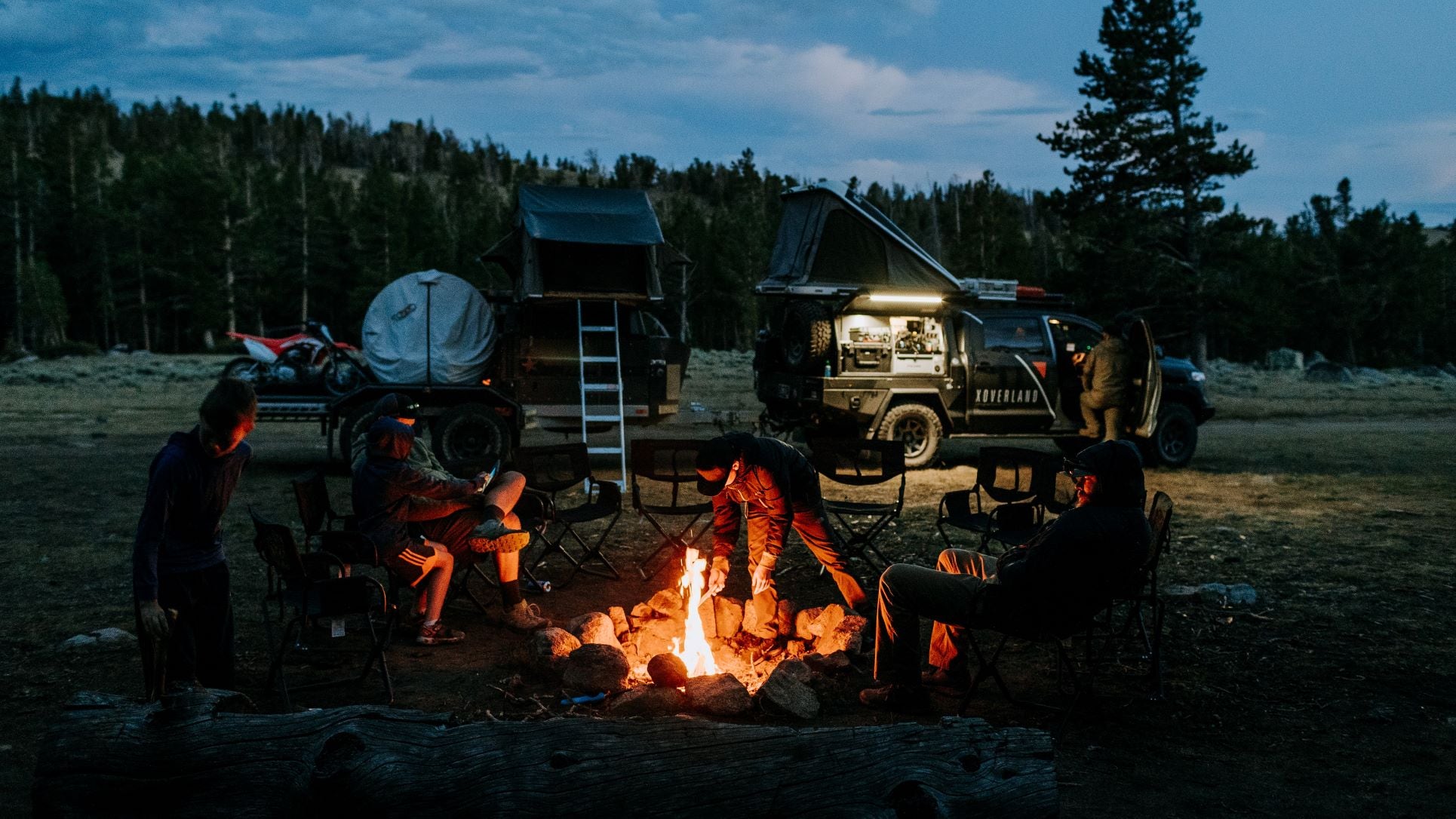 For camping – Cloudland Canyon State Park, Georgia

Nestled in the hills of Georgia, Cloudland Canyon State Park is as beautiful as the name suggests. With deep gorges, cliffs, waterfalls, and incredible rock formations spread across 3,538 acres of woodland, there's plenty to see, do and explore. With over 90 miles of mountain bike and hiking trails, disc golf, fishing, and horseback riding trails there's an outdoor activity for almost everyone. With so many cliffs and rock formations, it's the perfect location for avid rock climbers and cavers also.
If you just like to get out and relax in nature, there's plenty of campsites to set up and chill out. With options for RV, tent or backcountry camping, there are 72 campsites across the park that can be booked, as well as several cottages and yurts to stay in if you prefer a less dirty option. If you want to camp in comfort, having power while off grid is a must. With a dual battery system, you can power all your 12v accessories without draining your start battery, meaning you'll always be able to get home again.
For more information on Cloudland Canyon State Park visit the Georgia Department of Natural Resources website.
For a road trip – Blue Ridge Parkway, North Carolina to Virginia

Though the Blue Ridge Parkway is a popular route in the south, it shouldn't be overlooked for your next road trip. Especially if you're looking to get stuck into some hiking in the area. Running 100 miles from Waynesboro, Virginia to Cherokee, North Carolina, the Blue Ridge Parkway crosses through both the Great Smoky Mountains and Shenandoah National Park. This makes it the perfect trip if you're looking to hike sections of the Appalachian Trail without dedicating six months to a full thru hike.
There are plenty of campsites along the whole route, that are open either seasonally or year-round depending on the campsite. If you're looking for somewhere with an RV hook up, you'll need to find a privately owned campground as the Parkway's eight campgrounds are more primitive with only bathrooms, drinking water, picnic tables and grills. If you're looking to camp in any of the campgrounds off the Blue Ridge Parkway, being responsible and leaving no trace is critical to preserving the natural wilderness.
Visit the Blue Ridge Parkway website for everything you need to know about camping and things to do along the route.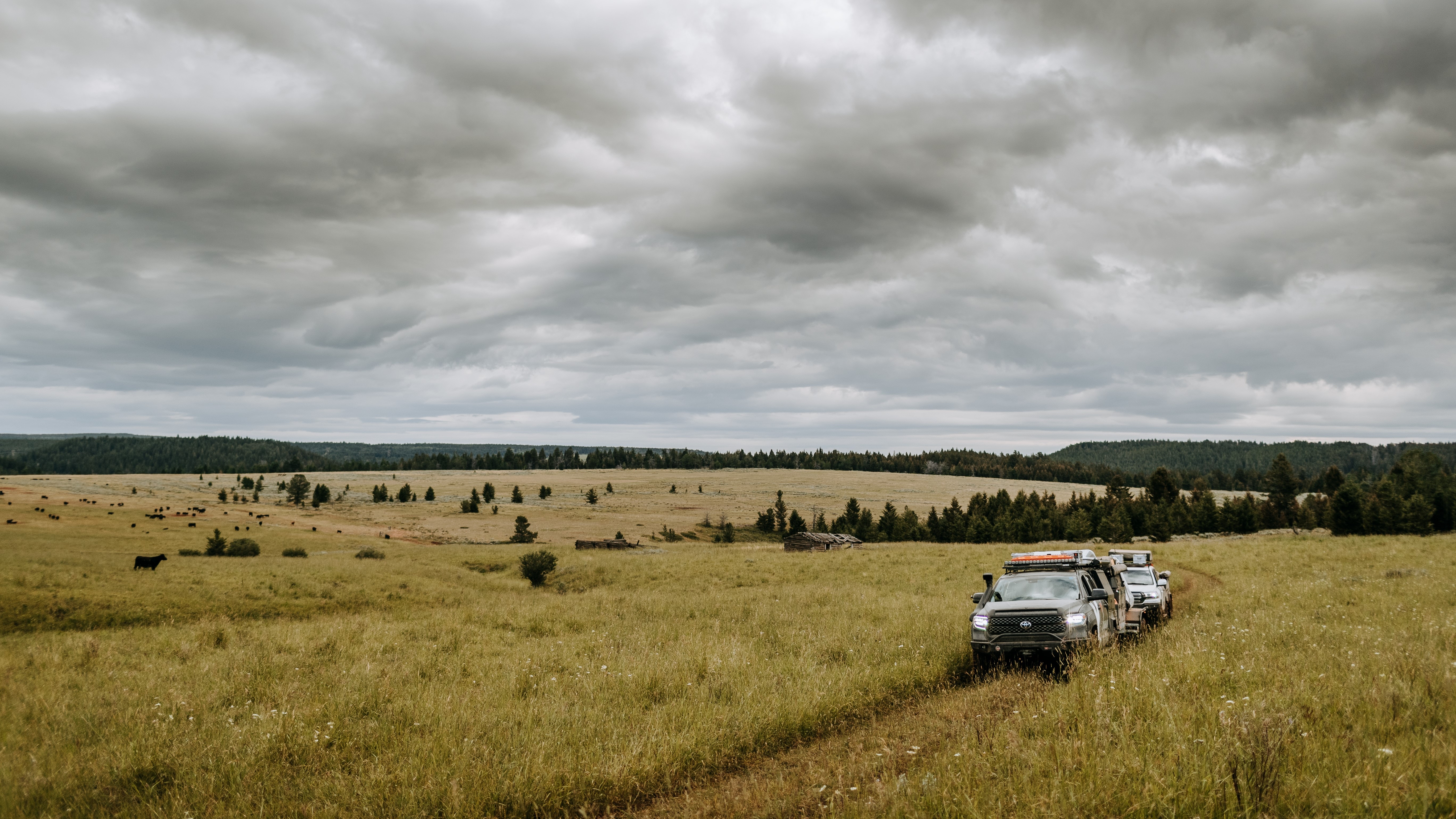 For a beach getaway – Isle of Palms, South Carolina

If you're looking to get away and spend a relaxing week in the sun, Isle of Palms in South Carolina has all the white sandy beaches your heart could desire. Only 12 miles out of Charleston, Isle of Palms is perfect for anyone looking to relax on the beach or get stuck into some water sports. With paragliding, jet skiing, boating, kayaking, paddle boarding, surfing, Barrier Island eco tours and fishing offered along the beaches as well as beach volleyball, bike paths, and golf in-land, there's no shortage of things to do.
There are plenty of accommodation options in the area from hotels and resorts, to holiday homes and Airbnb's. If camping is more your speed, there are plenty of campgrounds in the wider Charleston, Mt Pleasant and South Carolina area.
To find out more about everything there is to do in the area check out the Explore Charleston website.