From sandy beaches, to rolling hills, rich wine regions and quiet forests, the variety of terrain to explore in the western part of the country is almost endless. No matter what type trip you're after, we've picked out a few to check out on your next getaway.
For a family trip - Salt Creek Recreation Area, Washington

If you want to get a real feel for the Pacific Northwest, Salt Creek Recreation Area in Washington is the place to go. Located on the Olympic Peninsula, only 15 miles out of Port Angeles, there's plenty to do for the solo camper and family alike. With the campground right on the shore it's the perfect spring to fall destination if you're looking to get into some water activities. Considered Washington state's best shore diving destination, there's plenty of sea-life, kids can explore the tide pools or watch for whales in the spring and fall. If you're wanting to stay dry, take in the panoramic views of the Strait of Juan de Fuca with a hike or explore the historic Camp Hayden, a World War II military camp built in 1942.
There are 92 campsites in the area – of which, 73 have stunning ocean views – perfect for anything from tents to RVs. With picnic tables, drinking water, bathroom facilities, fire pits and electric hookups you can get away from civilization without forgoing all the amenities of home. Some campsites are available on a first come, first serve basis while others need to be booked in advance.
For more information on Salt Creek Recreation Area or to book a campsite visit the Clallam County website.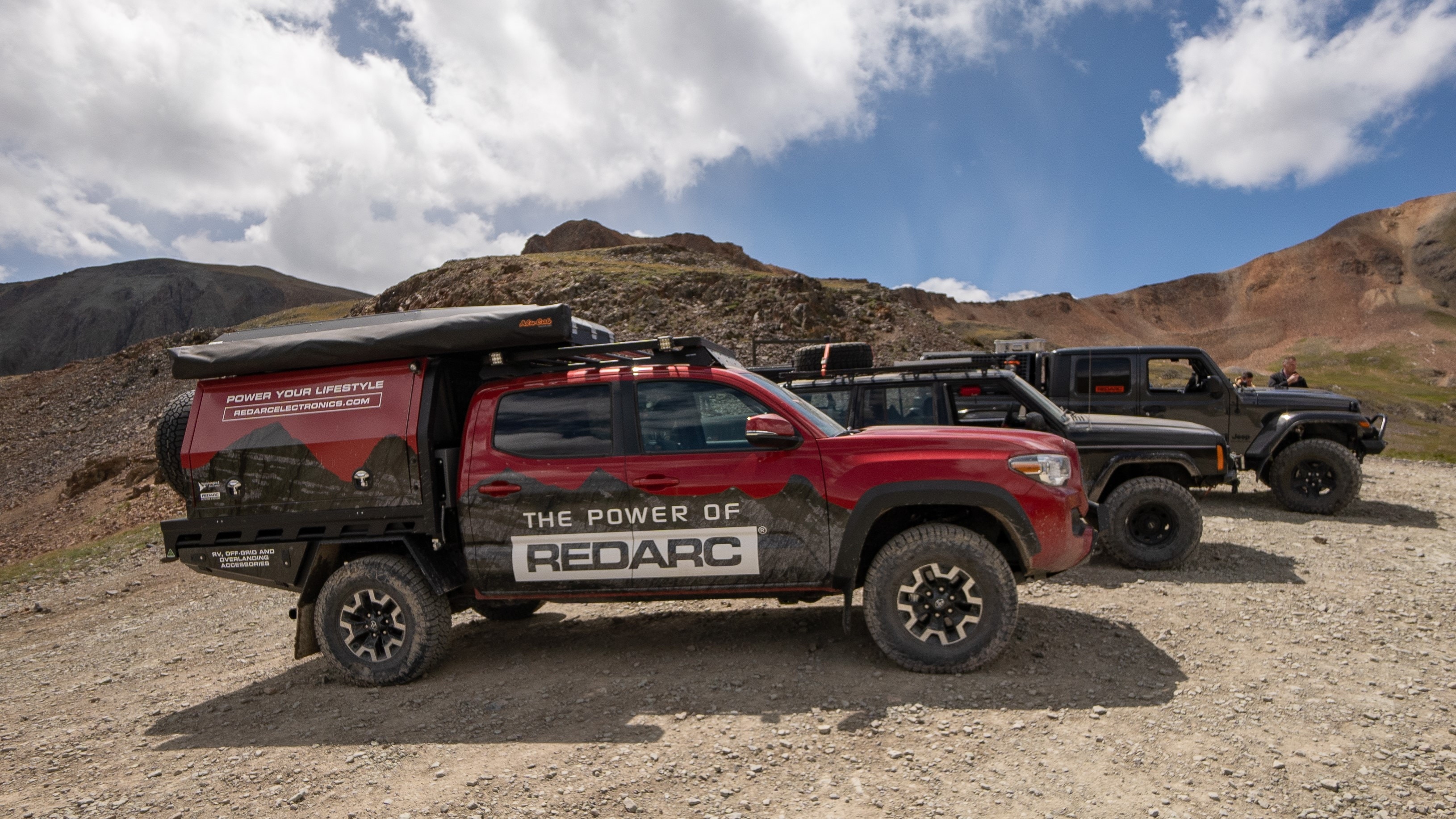 For camping - Van Damme State Park, California

Three miles south of Mendocino, California, Van Damme State Park has year-round camping in stunning fern forest. Most of the park can be accessed off State Route 1, near the town of Little River, making it the perfect place to stop if you're looking at exploring the coast of California. Van Damme State Park is a hiker's paradise, with many different hikes and tracks weaving through the fern forest and scenic beach. If hiking isn't your speed, there's also cycling routes, kayaking through sea caves and diving.
If you want to camp in the area, Van Damme Campground has sites spread out along the river with easy access to plenty of trails. It's tent, van, truck and RV friendly, with 69 sites available to be booked in advanced. The campground has water, fire and bathroom facilities and pets are allowed. If you're wanting to be camped up for an extended period, having an off-grid power system is critical. A secondary battery and DC to DC battery charger, is a simple setup that can keep your 12v fridge and accessories running while you're off grid.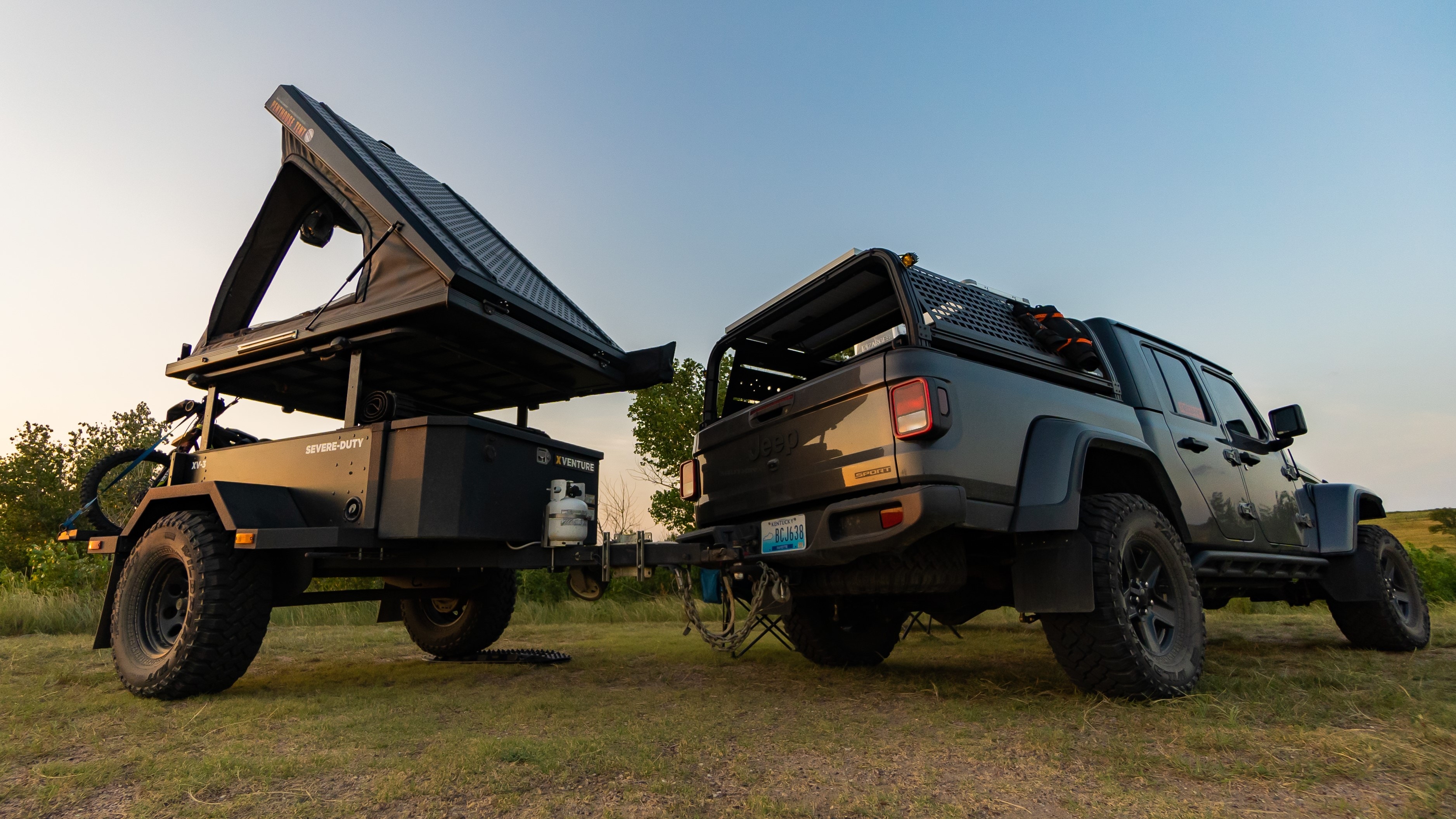 For a road trip - Willamette Valley, Oregon

Stretching from Portland to Eugene, along the Willamette River, the Willamette Valley is the destination for anyone looking to get away from the hustle and bustle and relax with a glass of wine. Home to over 600 wineries, along the 100 mile stretch of valley, it's a wine-lovers dream destination. But there is more to the region than vineyards. With both road and mountain biking trails, kayaking along the Willamette River, hiking trails through the forest, renowned restaurants, historic sites and many waterfalls it's the perfect place to wind down.
As the Willamette Valley stretches across such a large area, there's an accommodation option for every type of traveller. From campgrounds to inns, spas, hotels, B&Bs and resorts, no matter how you want to stay, you'll find somewhere.
To find out more about everything the Willamette Valley has to offer, visit the Willamette Valley website.
For 4x4ers - Morrison Jeep Trail, Wyoming

The Morrison Jeep Trail in the backcountry of Wyoming has a fearsome reputation. 22 miles of single lane road, with no turnouts, and 27 tight switchbacks, it's a route that demands concentration and an experienced driver. Morrison Jeep Trail is not only a challenge due to the terrain, but the altitude can also play a part as the trail starts at 4,500 feet above sea level and climbs to over 10,000 feet. Because of these tough conditions, you need to ensure your gear is up to the challenge and that you have a way of contacting people in case of emergency as there is no cell phone reception.
If you're planning to tackle the Morrison Jeep Trail, you'll need to make sure the weather is perfect as it can have a massive effect on the state of the road. It tends to be closed from October to June due to snowfall, but it's not recommended to be driven when it's wet, muddy or slippery. If you're looking to camp in the area you can stop at nearby Shoshone National Forest or Yellowstone National Park. Having a 12V power system on board means you can easily run a winch or jump start yours or a friend's truck if you get into trouble.
Visit the Dangerous Roads website to learn more about the Morrison Jeep Trail.