The who

Mike and Gen Collister are Adventure Curated, a couple who got tired of the 9-5 grind and decided to follow their passions and dreams. That dream was centred around adventure, photography and exploring vast terrains. And from these core elements, Adventure Curated was born.
Adventure Curated is focused on creating high quality and industry-leading content that inspires adventurous journeys. Before they hit the road we set them up with one of our Manager30 Battery Management Systems, knowing that power is an essential tool when running a business on the road. We were interested in hearing their thoughts on how it fared and if it was able to keep their gadgets and camper charged throughout their extended trip across Western Australia's northern reaches.
The setup

Our battery management system is a state-of-the-art product designed to charge and maintain auxiliary batteries used in recreational automotive applications. Its versatility means it can be installed from a 4X4 to a caravan and even in marine applications.
Mike and Gen's office/home when on the road is a DRIFTA DOT 6 camper trailer, with several REDARC gadgets already installed the Manager30 was the next logical choice to create a system which could manage and provide reliable power to their accessories.
Speaking of the installation of the unit Mike said, "The main unit itself can be mounted anywhere. On this camper trailer, it's located near the batteries in the front. These days the Manager30 is used in camper trailers, caravans, RVs and 4x4s - so the mounting options are flexible."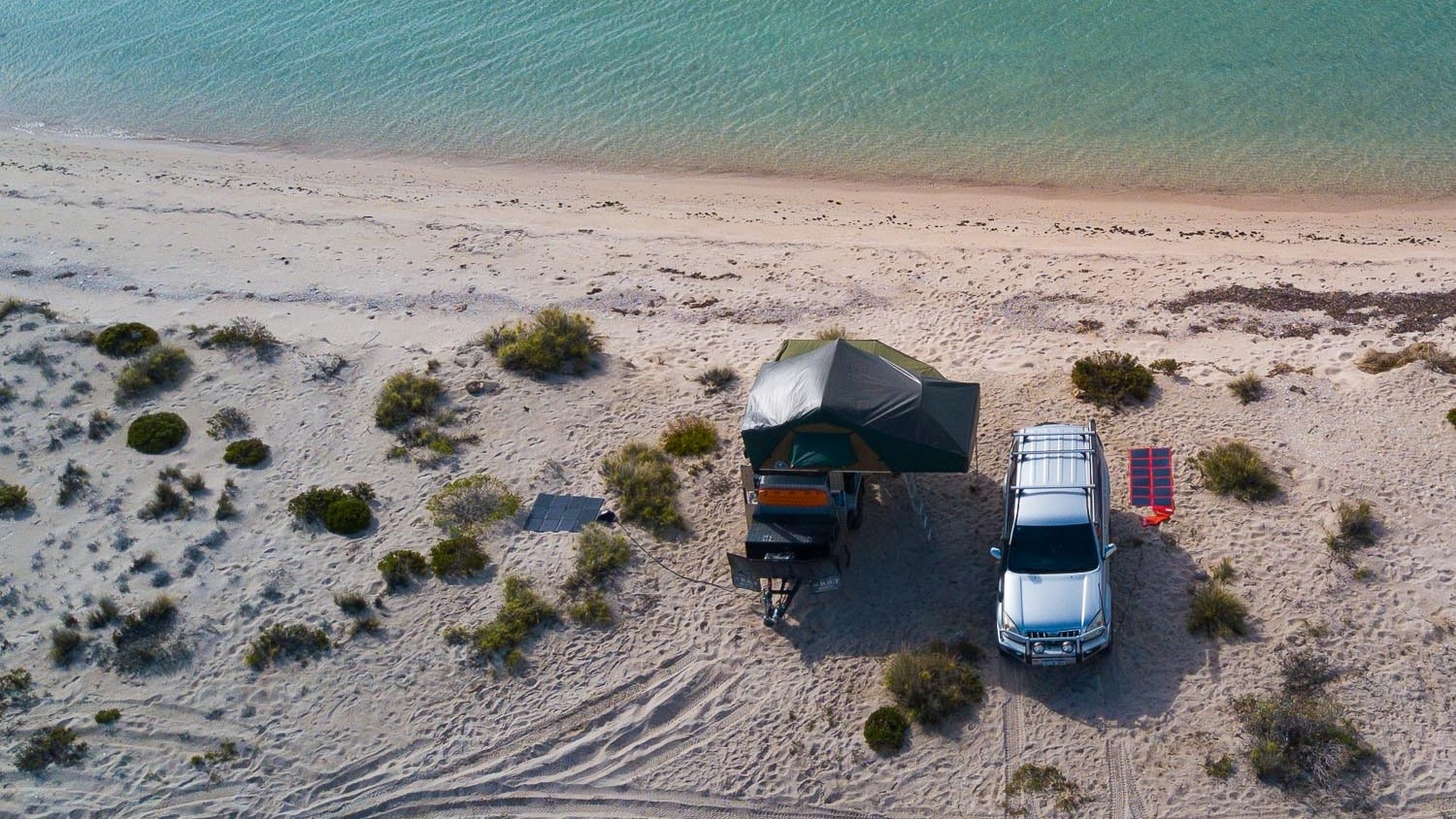 The benefit

Like many of us, managing multiple gadgets through a 12 or 24-volt system in your vehicle can be a daunting and often intimidating task, especially when the tools of your trade are power hungry laptops and cameras.
The Manager30 operates like six separate products in one: an auxiliary vehicle battery charger whilst on the move, a 110-volt charger; a solar regulator; a battery isolator; a remote battery monitor and a load-disconnect controller. With these features, it means you can relax and get to work knowing the battery management system is taking care of everything.
The benefits that the Manager30 bought to Mike's camp was the peace of mind of knowing exactly what was going on in terms of power consumption and usage. In Mike's own words, "The display on the Manager30 simply shows the power coming in, say from solar, and what's going out. It's simple maths to see how things will turn out. In real time you can switch lights on and off, or even the freezer into fridge mode and see what's going on."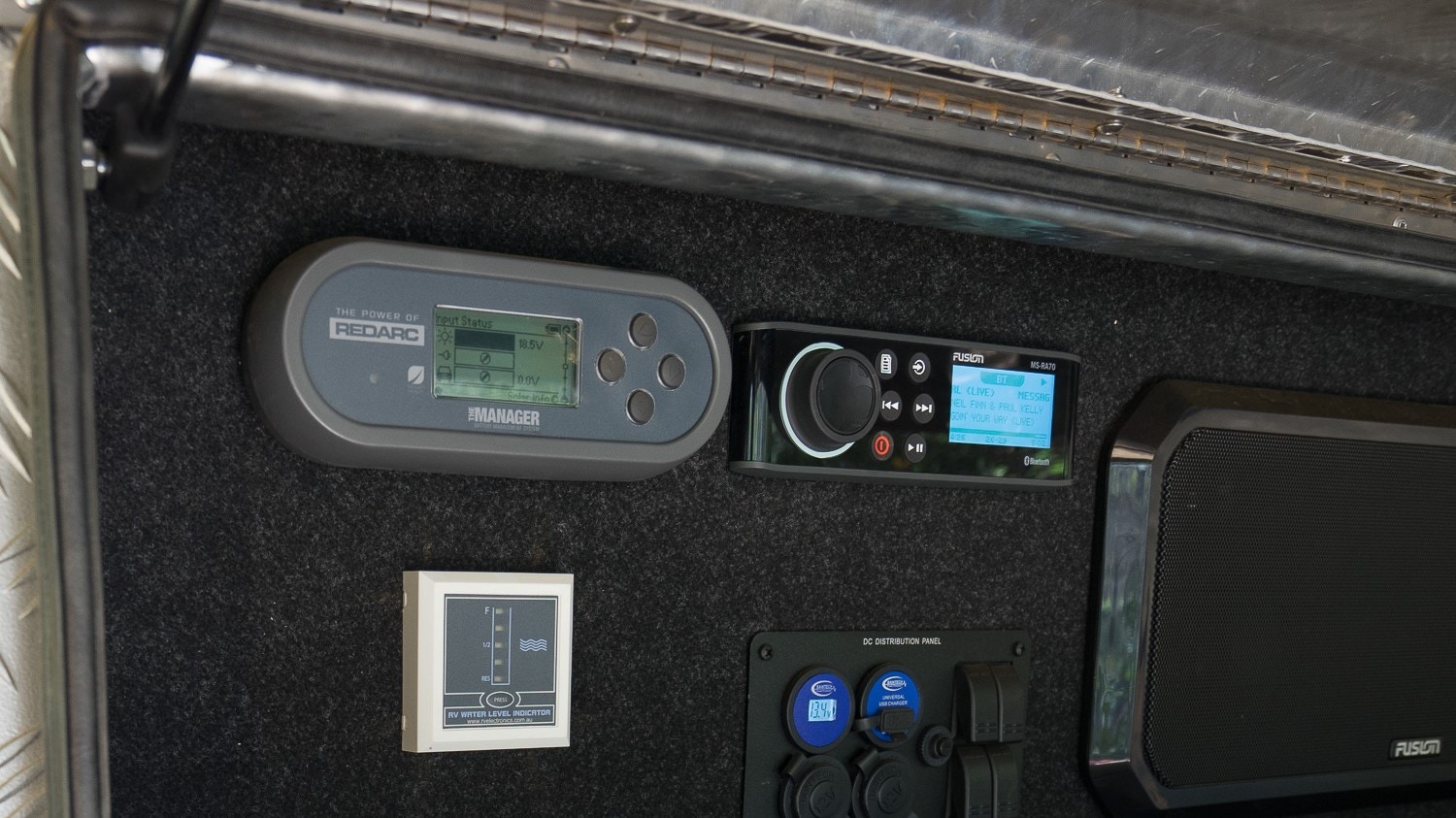 Favorite feature

On a unit with multiple features, we are always interested in hearing what our customers favorite was, in Mike and Gen's case there were a few which caught their eyes.
The overall reliability of the Manager30 was something that stood out with them, noting the fact that it's really a 'set and forget' system, and when coupled with its robustly built casing, ensure that is suited to tackle diverse environments.
The display was also one of the features Mike admired and in his own words, "Here's where things get clever - with the display screen. REDARC has done a stellar job of communicating complicated technical data in simple terms."
"It's really helpful information to make informed upgrades - perhaps a larger solar panel is needed, or additional battery storage. But it's also easy to spot when more power is being used than normal and troubleshoot - maybe a pump or light has been left on", he added.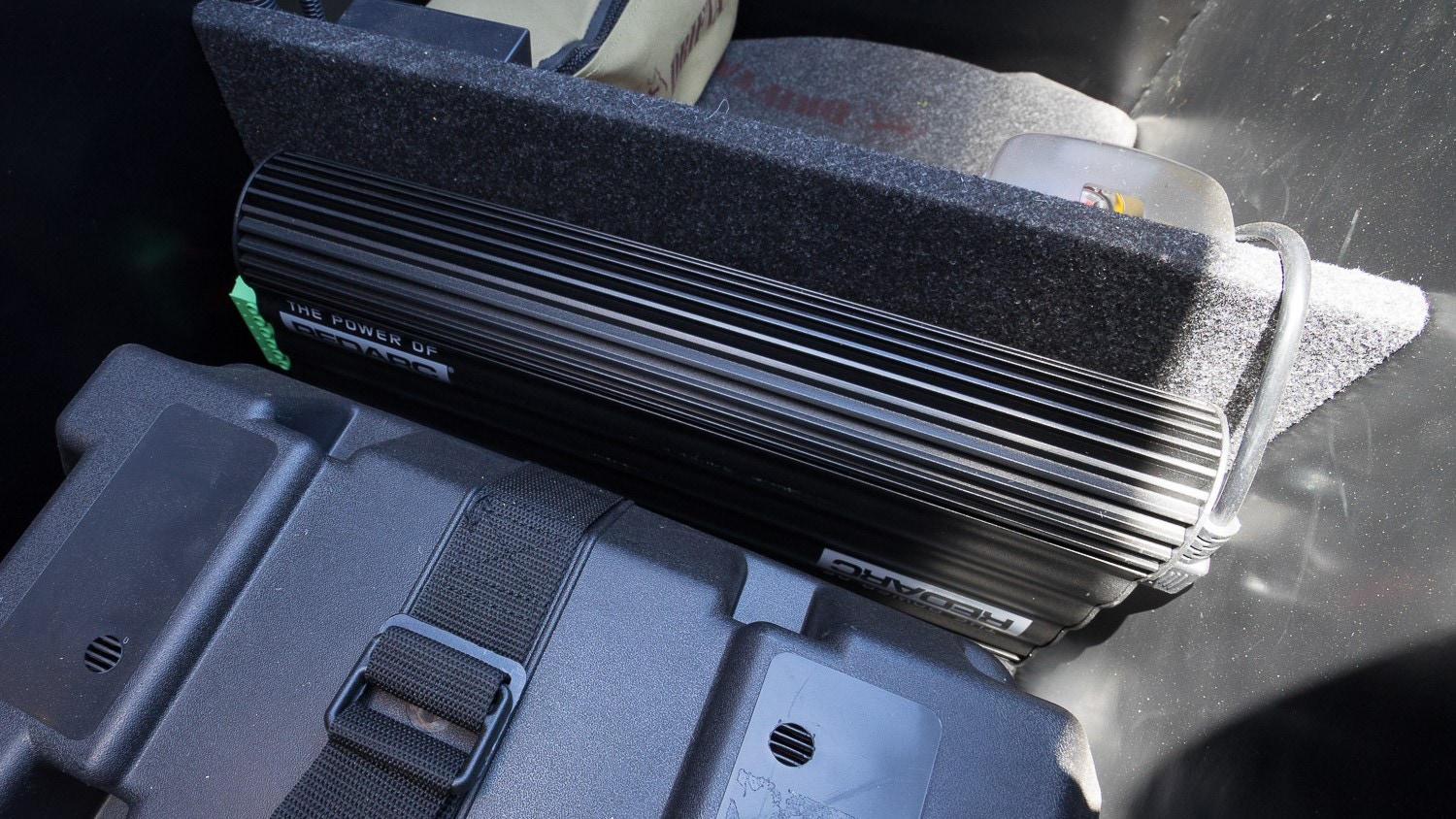 The verdict

The golden question is whether Adventure Curated would recommend the Manager30 to their friends and those they meet when on the road? "Absolutely. By combining the often-separate functions of 12V battery charging, 110V battery charging and solar regulation there's less to install, and I think there's less that can go wrong too", Mike explained.
And who knows, you might learn a thing or two about power usage as Mike did. "On this recent trip with the Manager30, we learnt the types of things about power consumption that only scientific methods and multimeters might otherwise teach us."
Our thanks go to Mike and Gen for their review of the REDARC Manager30. You can read their review in full or you can keep track of their curated adventures via Facebook or Instagram.