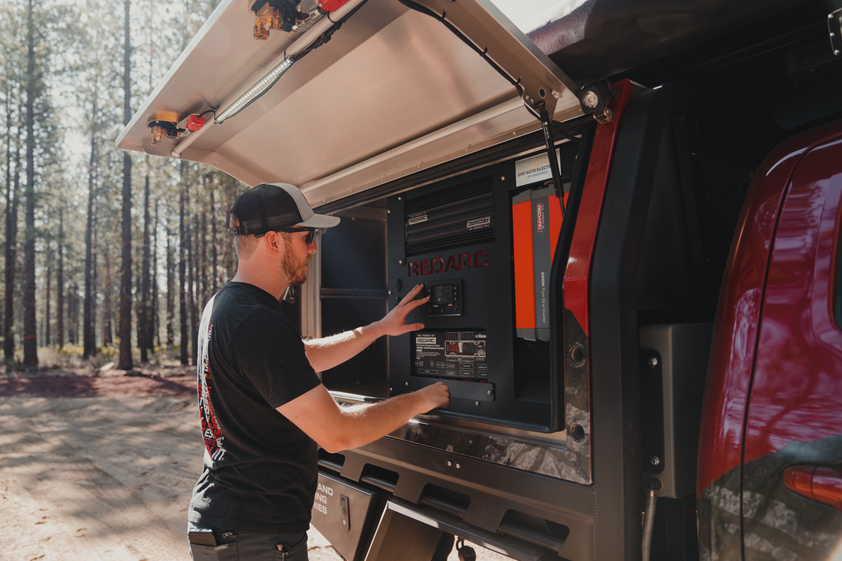 Staying off-grid can be super easy with the right equipment. Here at REDARC, we have taken it back to basics to explain our Manager30 and BCDC range, to keep you connected and fully charged up!
Choose The BCDC for:
Water & dust resistance
Silent fanless operation
Fully sealed electronics & tough powder coated casing
Compact design & easy installation
Suitable for engine bay installation & lithium charging (LiFePO4)
Simultaneous DC & solar charging (Green Power Priority)
MPPT solar regulator
Suits 12/24V standard & variable/smart alternators
Connector kit included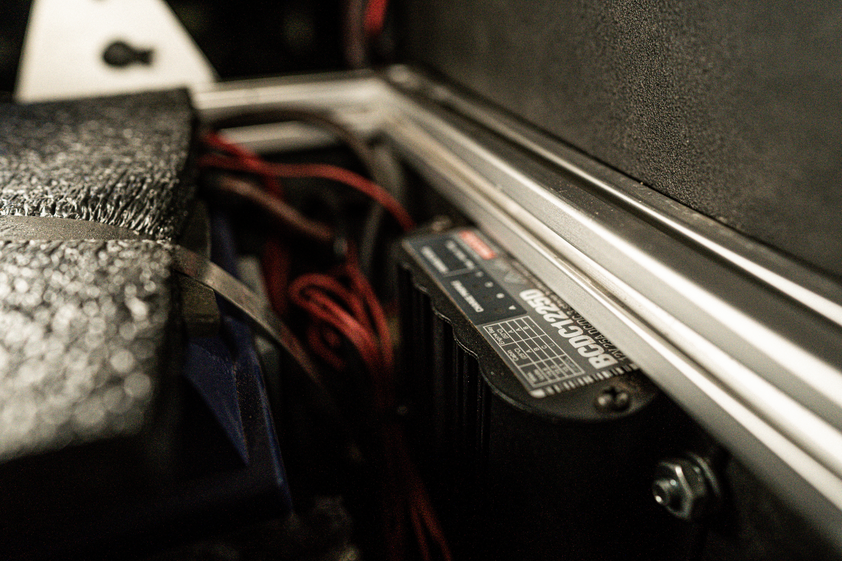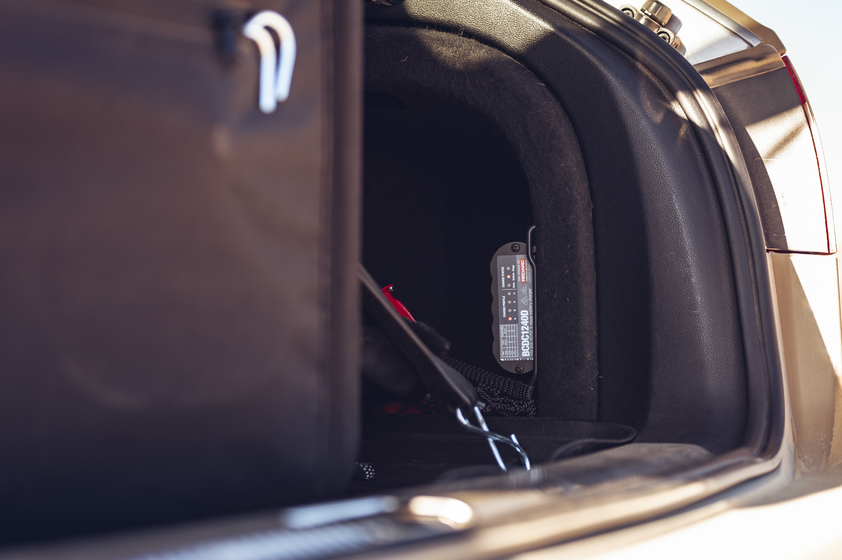 REDARC's BCDC range includes a selection of superb entry level chargers - must haves for an off-grid camping trip.
The BCDC is designed to charge a second battery to a proven 100%*, prolonging the life of your batteries and keeping your gear charged and running for longer. By maintaining your second battery's charge, the BCDC protects your start battery from excessive discharge, while ensuring peak performance from electrical equipment.
Relax and let the BCDC do all the hard work for you, ensuring optimum charging every time, even in the most remote locations. Solar ready and suitable for all battery types including lithium, AGM, GEL, standard lead acid and calcium.
These SEMA award winning chargers are extremely practical in size. Built to be compact, quiet, and reliable, the BCDC range is designed, tested, and manufactured in Australia.
Choose The Manager30 for:
Provides everything the BCDC does and more
A 110V AC shore mains power charger
Six products in one
An MPPT solar regulator
A battery isolator
A load disconnect controller
Full insight into what your system is up to - though the wired display or smartphone app
If price is no issue and you want supreme versatility and management for your setup, The REDARC Manager30 is the way to go. Recommended for more extensive off-grid travel and modern recreational vehicles, RVs, trucks and camper trailers with multiple battery banks. This state-of-the-art battery management system is designed to charge and maintain auxiliary batteries by incorporating AC, DC and solar inputs. Plug in at powered campsites or charge before you go, through AC mains (wall) power. It works in a similar way to the BCDC In-Vehicle Chargers and are designed to charge and maintain auxiliary batteries, by incorporating the AC, DC and solar inputs using 30Amps of power output.
Monitor your system effortlessly using the remote battery monitor with a variety of displays available. Keep on top of your house battery information and charge status along with critical system information, while charging is in progress. The Manger30 observes power discharge, so you know exactly how much charge you have, how long it will last and how long until your batteries are charged. It also pairs with RedVision to give you more monitoring and control abilities. Download the RedVision Smartphone App on both Apple and Android devices to have full connectivity to The Manager30.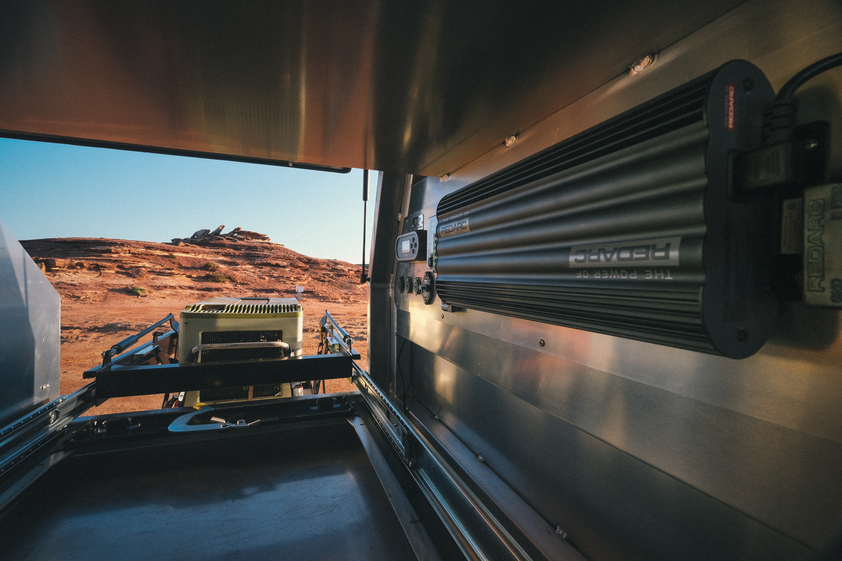 Why consider a Manager30 over a BCDC
This depends on the length of time you are planning on travelling. The BCDC is a top-quality and affordable charger recommended for entry level off-grid camping or when you want a set-and-forget system. The BCDC does all the hard work for you, ensuring optimum charging every time, even in the most remote locations! Smaller in size than the Manager 30, it's built to be quiet and reliable.
If you are planning on further off-grid adventures, however, the Manager 30 would be your product of choice. The benefit of a Manager30 over a BCDC is that you can monitor how your system is performing, rather than 'set and forget'. The Manager30 provides instant feedback on the auxiliary battery and electrical system. When paired with the RedVision display it allows you to interact with your lights, fridge, TV, inverter and more using the wall device or app. It provides information on water levels and temperatures.
You are now a BCDC and Manager30 guru and have the power to travel off-grid indefinitely. Please keep in mind that REDARC's Tech Support Line will always be happy to assist you if you have any questions. Visit the REDARC website redarcelectronics.com or phone REDARC at (+1 (704) 247-5150).