Expedition Overland aka 'XO' has been a successful enterprise over these last few years, rising to the top as one of the most trusted resources on YouTube for all things Overlanding.
With owner Clay Croft at the helm, the team has experienced some of the most treacherous and desolate destinations our planet has to offer, including South and Central America, Alaska, The Mackenzie and plenty more. These guys have pretty much tackled every terrain you can think of.
Now with the new series, 'Overlander' currently airing for free on their YouTube channel, REDARC spoke to Clay to get to know more about how XO came to fruition and where he'd like to overland to next.
How did the dream of 'XO' start and how much has it evolved since then?
XO Started in 2010 when I was out of video work at the time and realized I wanted to start working for myself and pursuing something I loved. That came through with the idea of Expedition Overland. I loved traveling by vehicle, and I like telling stories. It was the perfect match!
That was 8 years ago now. It has been an exciting time in my life to build the XO brand and take on the challenges of small business and film making. I'm very proud of everyone who has been involved with XO over the years who have put their resources, blood, sweat, and tears into this vision.
Since we have completed the Pan American in three big seasons of XO, we have now started a new series called Overlander, this series allows us to explore all over the US and the world in many different ways. We are really loving it.
You have been able to amass a large following on YouTube, what do you think sets you guys apart from others getting in the game?
Our following on YouTube has been a consistent organic growth from day one. I know that the high-end content is what has built the audience. We came into YouTube when it was primarily cat videos, and tried to shake the place up with Discovery Channel level content free of charge on YouTube. It's very expensive to produce but it has been well worth it. We are proud of the work we put out.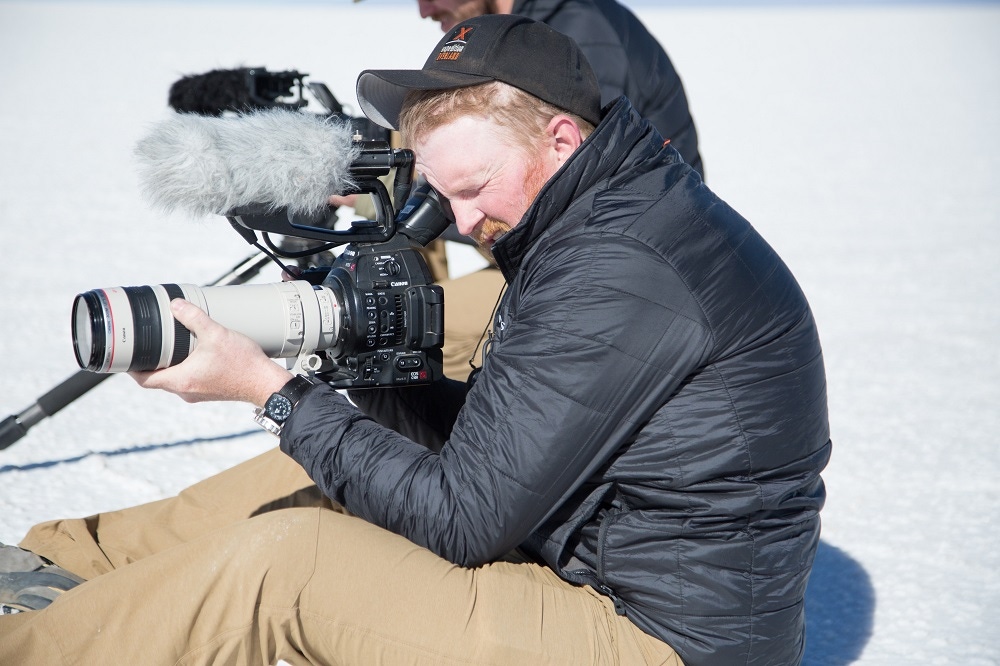 What's next for 'XO'? Any plans to go to a TV network?
We are always are open to other distribution models. However, in our dealings with other networks, we found that they want a lot of the control over story and direction. I'm not interested in that per say as it mostly pertains to drama that we don't want in our show. There is enough drama in the world already. We want to keep producing a family show that will stand the test of time as a wholesome series that inspires people to see the world differently.
When is 'XO' coming Down Under?
XO will be coming down under in 2018! We will be there producing two episodes of Overlander in our first season. 2019 Looks promising as well as we sort out next years plans.
What is your dream vehicle?
My dream vehicle changes sometimes by the day. Thankfully I have been able to build some of them. Our 4Runner, Tacoma, LandCruiser and Tundra and our AEV Prospector are all dream vehicles that we have been able to make a reality. But in my recent dreams I think I want something big…. like earth cruiser, or a Custom Acela truck out of the US.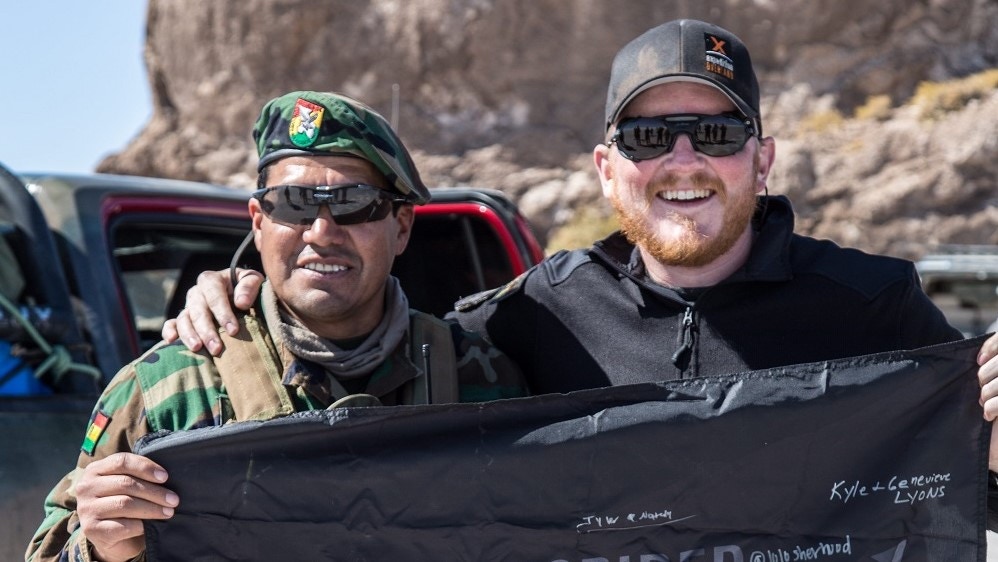 What is your favourite off-road destination and where haven't you been to yet?
My favorite off-road destination is Utah, so much to see there. The best international place for off roading/remote travel to me so far has been Bolivia.
Where I haven't been to yet is Australia and South Africa. Both are at the top of the list.
What is the best part of your job and what is the hardest?
The best part of my job is getting to tell stories that inspire people all while working with a tight team of people. The hardest part of my job is the management of people, the balance of expectations between sponsors and viewers. It's tough work but rewarding.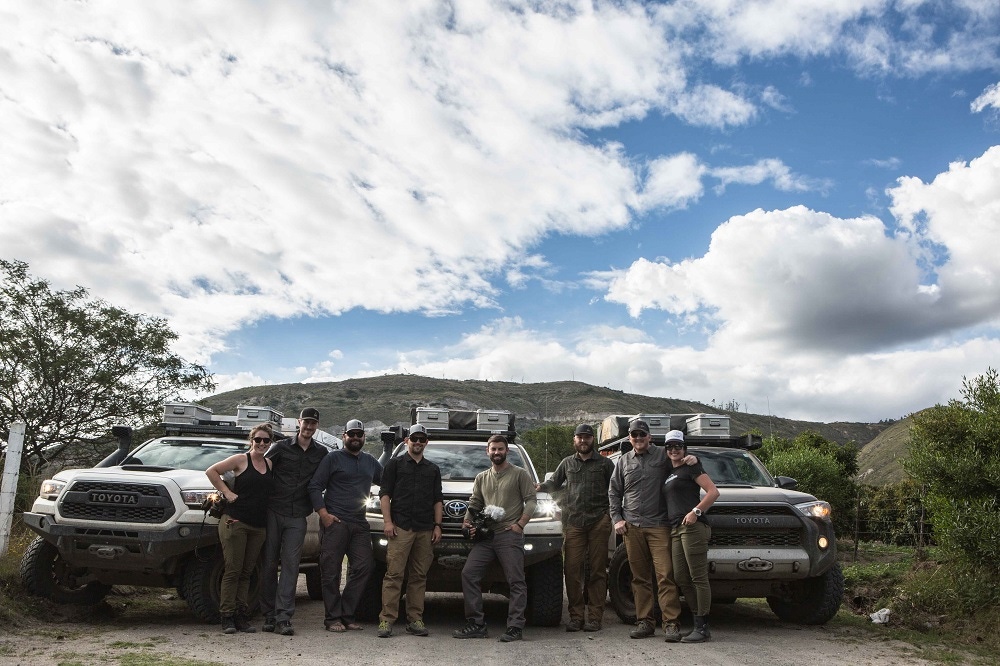 What is your number one tip you'd give to someone who wishes to go overlanding in the US?
A tip would be that it's all very accessible and approachable. The trucks and gear can be overwhelming at first but the thing to remember is that experience should bring on the purchases and experiences are the priority in Overlanding.
A great starter trip in my opinion would be the Rim Rocker trail in Utah and Colorado. Spend the day in Moab crawling around then make your way toward Colorado and finish in the High mountains outside Ouray Colorado. It's a killer trip.
Favourite tune to play on the drive?
I really like the band M83 right now. Have for a while. Their music inspires films and scenes while we are out.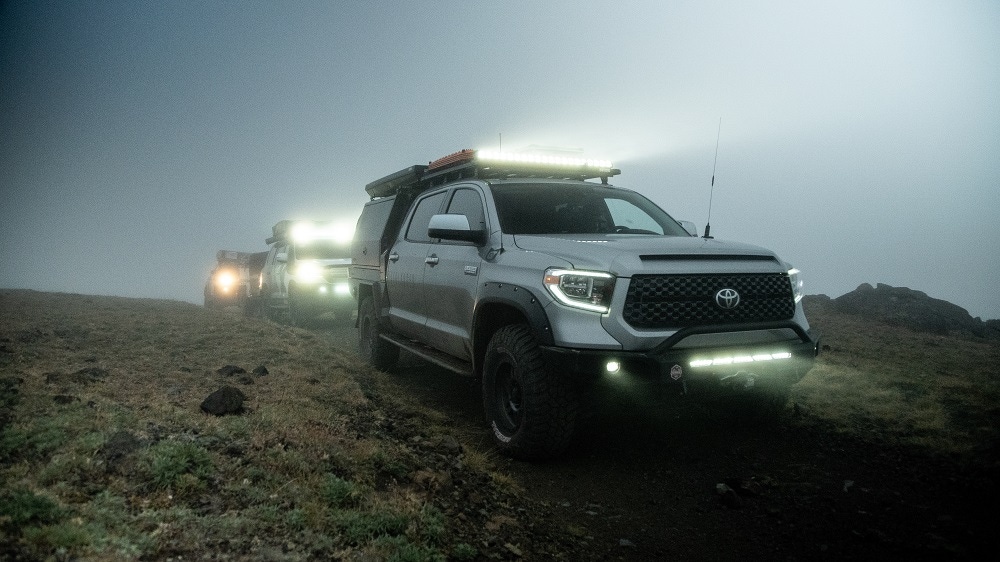 Favourite camp cooked meal?
You can't beat grilled cheese sandwiches with ham and tomato soup.
Top three gadgets someone should install in their vehicle for overlanding?
Top three "gadgets" would be
A fridge (and the equipment you need to run it well),
A good mapping app like HEMA.
A good radio for communications. With those things you can see the world with your friends.
How do you see the REDARC brand growing and how do you feel about our partnership?
I'm extremely excited to work with REDARC because you guys are best in brand and therefore I think the partnership is strong. We strive hard to work with the very best. I can't wait to see how REDARC grows in the US because the market here has been waiting for solutions that you provide.
What benefits have you seen as a result of having your REDARC products installed?
Clean installs. The Tow-Pro Elite is currently my favorite product as it eliminated the bulky brake controller we had before that I hit my knee on every single day.
Beyond that the reliability and attention to detail with the products has been amazing to work with on the trail. Especially with the products you have coming to the US in the coming year.
Not only have you been working with REDARC, but also Patriot Campers. What advantages have you seen working with Australian manufacturers?
Australian Manufacturing is a pleasure to work with, period. Our list of Manufactures to date are, Maxtrax, Patriot Campers, HEMA, REDARC and all of these companies are die hards in the industry. They made stuff because they saw the necessity in their own adventures and then made a solution that is of the highest caliber. It's obvious that Australia has a lot of pride in their manufacturing.
Catch-up on the exciting series, 'Overlander' here.