I had no idea how much my life would change after the Marine Corps. I had failed to realize the toll my mental state had taken on over the years and various deployments. I had seen combat, helped with disaster relief, and witnessed the horrors of humanity at its worst.
What I thought had never bothered me came to head in the spring of 2009. After an ultimatum from my wife, I took the first step in seeking help and went to the VA. Several visits later, I was diagnosed with Post Traumatic Stress. I began counselling and set my sights on saving my marriage and beating this diagnosis. Little did I know how this monster can sneak up on you and take you to some dark places.
From bad to worse

What I learned over the next few years would spur me into helping others. One of the first things I learned is that you do not beat PTS, you manage it. The wounds received only scab over and never fully heal. Finding a constructive outlet is vital to the healing and management processes. While I was in my initial counselling sessions, I lost my job. I had re-injured my shoulder and would be down for a minimum of 4 months after surgery. Because it happened off the job, my employer could not hold my position past thirty days. Not the best of news to receive when you're going through all of this.
I knew the VA would help me since my original injury was service related. After submitting the proper paperwork, the wait began. It took six months for the VA to deny my claim for financial assistance. Another setback that wasn't really conducive to my mental state. We were struggling financially and I was drowning emotionally. While I was doing well with my recovery, I had yet to be released for full duty and able to get back to work. I began pushing so I could get back to work, and wound up pushing too hard. I tore my rotator cuff and needed to have another surgery.
The path that I was on was getting darker. The feelings of hopelessness and helplessness were setting in. I want to state here and now that I have very anti-suicidal beliefs, yet the thoughts kept creeping in. I would find myself taking unnecessary risks when driving alone, wishing for something to happen to help me end it. I felt like I had become a burden to my family and was convinced that they would be better without me around. I was a failure as a provider.
An eye opening experience

I was struggling with going on and contemplating just packing my stuff and leaving. I had retreated into myself and become a recluse. While listening to the radio, I knew the answer to a trivia question and decided to call in. I won some tickets to a MOROCK race at a local offroad vehicle park. I had no idea what this was and no intentions of attending. At the urging of my wife, I took a friend to check it out. Watching the racers tackle the obstacles was amazing. I was blown away by what they were doing.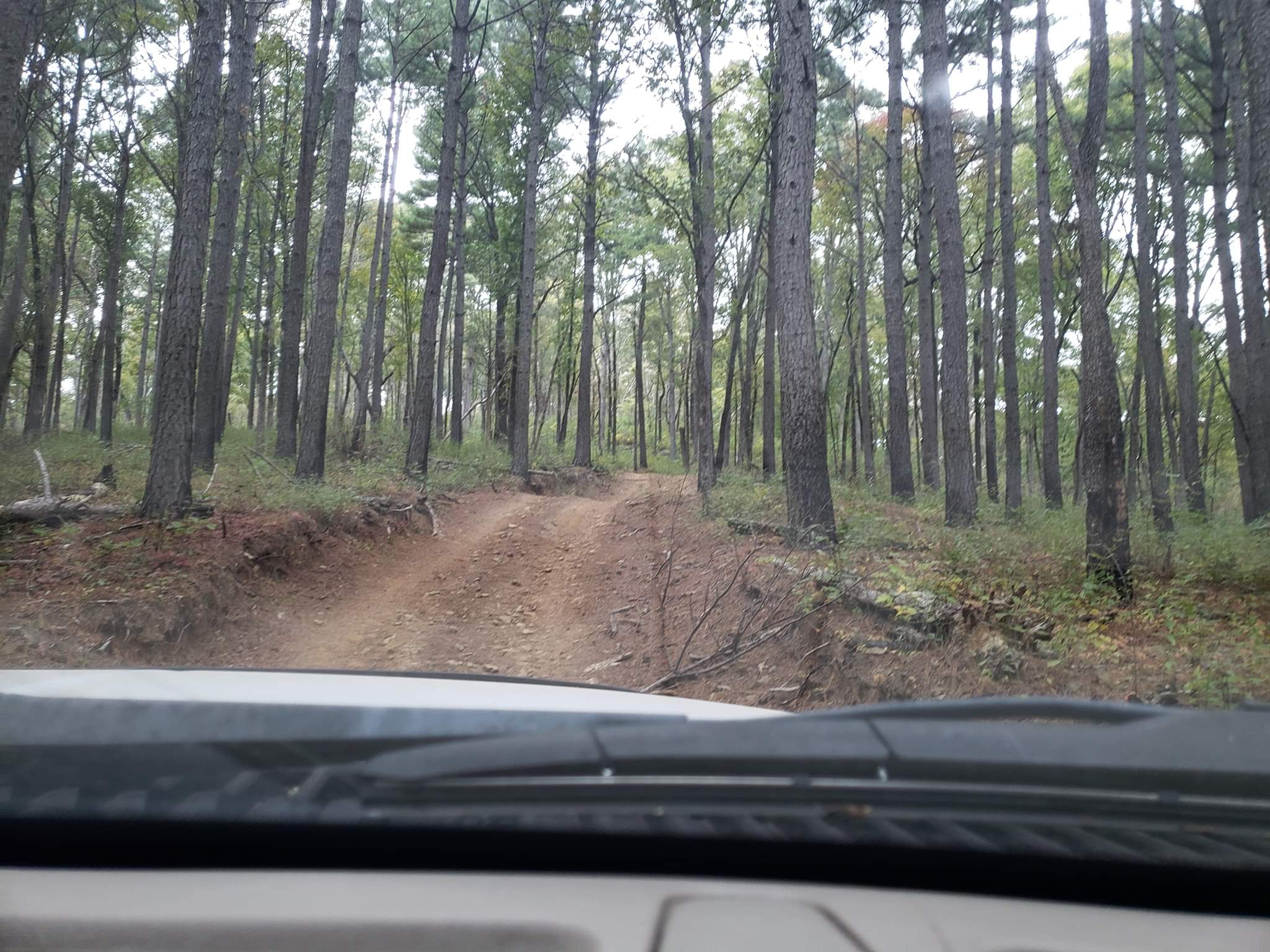 I had a Jeep, so after the race, we went exploring the park. I was clueless as to what we were supposed to be doing, so the Marine in me kicked in and we improvised, adapted, and overcame. We met some people on the trail and received a crash course in rock crawling. I was hooked. My wife had not seen me so excited about anything in a long time as I told her about our adventure and stated that she wanted to check it out the next weekend. For the first time in while, I had something to look forward to.
Finding common ground

We lived 35 minutes from a premier 1200 acre offroad park and never knew it until now. We were buying snacks and such the night before our trip when I noticed a Jeep on a trailer in the parking lot. The owner approached as we were checking it out and introduced himself. He was headed to the park as well and would be camping there over the weekend. He invited us for breakfast in the morning to which we graciously accepted. Turns out that he is a Marine vet as well! Mike took me under his wing and began teaching me about rock crawling.
He must have sensed that I was looking for some help in dealing with my issues. He never pried, just said the right things at the right times. Over time, I began opening up to Mike and other veterans I met on the trails while sitting around our vehicles or camp fire. Turns out that many of us have similar stories. The feelings of being lost and alone were beginning to subside for me as I found a refuge among offroading.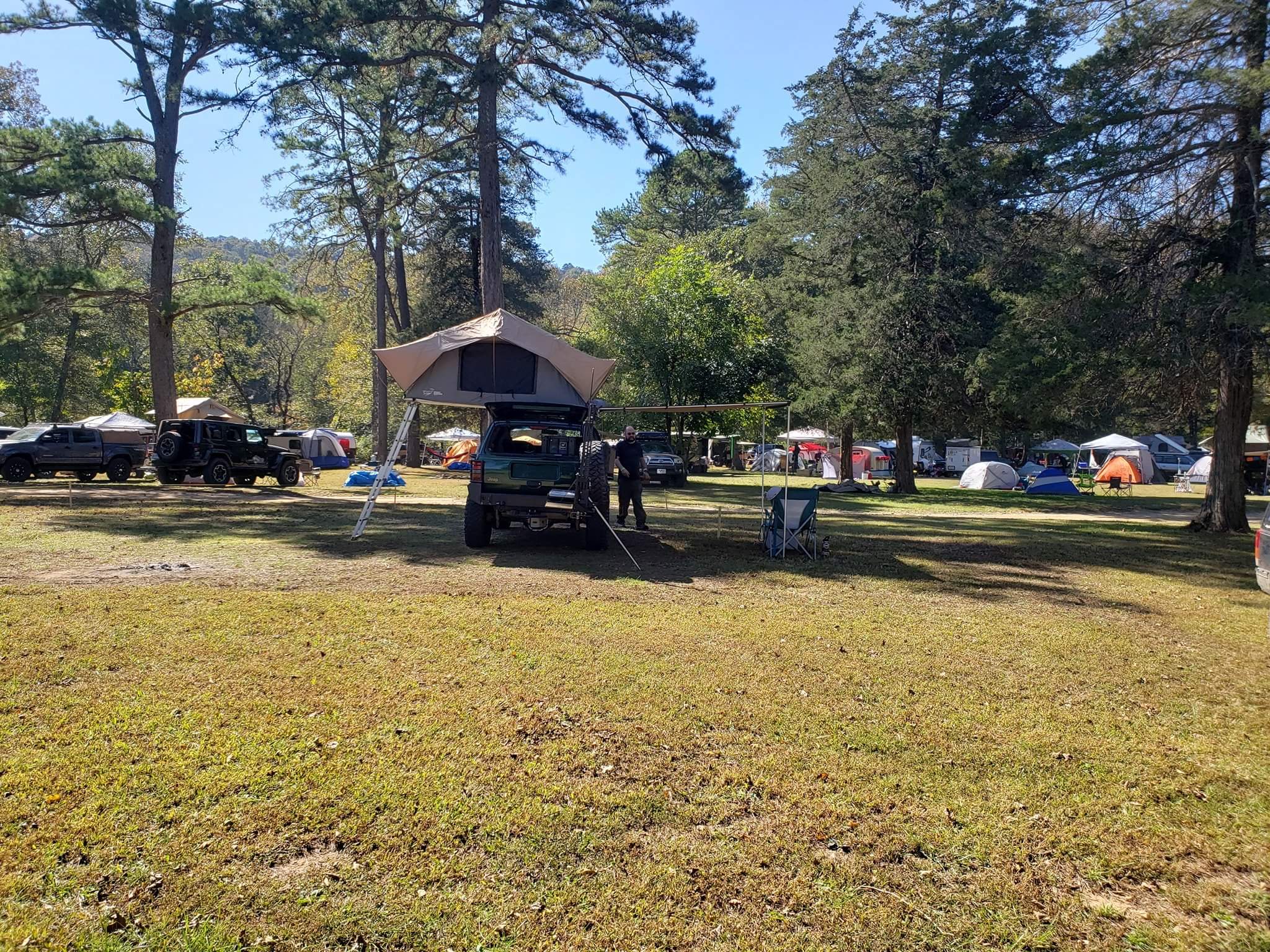 On days where I felt the struggle coming, I could now jump in the Jeep and go some place where my attention has to be focused on what I am doing instead of being drawn back in to the darkness. My counsellor took notice as well. I had found my place of zen. I found something that I could focus on and that we could enjoy as a family. My internal drive to learn and grow as an offroader gave me a constructive outlet and became a management tool in my arsenal in the process.
Thankfully I had people like Mike who took me in and taught me that there wasn't any modification that I could make to my Jeep that would help me more than seat time. I needed to learn to drive before I started modifying the Jeep. It wasn't like I had the funds to buy and build at the moment anyways.
Bringing people together

Fast forward a few years, I had 2 more shoulder surgeries, the VA finally approved my claim, and my Jeep is where I wanted it be. I had not been able to return to work during this time, yet my life is good. Although I still struggle at times, I have been able to build a network of support among my fellow offroaders and still attend my counselling sessions. Offroading has brought my family together and helped to mend the fractures that were developing.
Throughout all this, my wife had to navigate this minefield without much help. The VA didn't have much in the way for helping families deal with what we were going through. We are from a small town as well and there aren't many resources available here either. I had gotten to the point where I felt that she should join me in my sessions. My doctor was almost a little too eager in agreeing for her to accompany me. Having her attend has helped her learn to better help me when I am struggling. We learned together how PTS effects the family.
I found myself helping other veterans by taking them out and introducing them to offroading.
What began as spending a day at the ORV park has morphed into extended camping trips in the national forest and other outdoor activities, which has been all the more possible by adding a 12 volt fridge/freezer to negate the need for an ice stop. A battery management system was needed to ensure our vehicles would start when needed, and the REDARC DC to DC charging system handles this with ease.
There are many veteran organizations doing great things for veterans, which is awesome and needed, however, families are often left out of these experiences and the opportunities to learn how to help when needed. We decided to use what we have learned over the years together and began including the family of the veteran we were taking out and the results have been wonderful.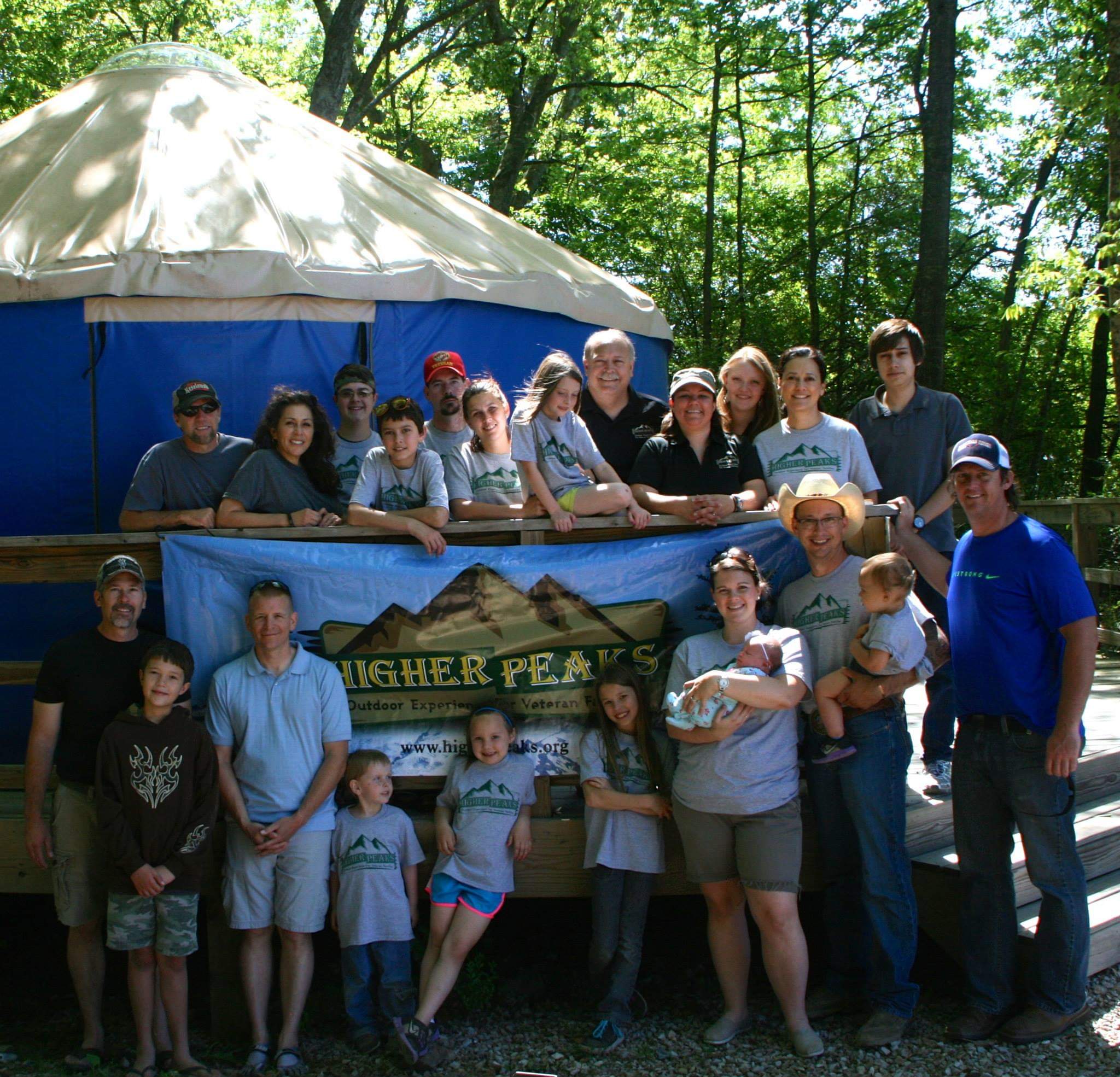 We have been fortunate in that we have been able to do most of this on our own, however, we have reached the point to where we need assistance in order to continue. The thought of creating a company was briefly entertained. There is no way that we would do this for profit. Helping others and making a difference is what we are about, so after a conversation with a friend who founded and runs the non-profit Higher Peaks, we were elated when asked to join his organization. Including the families has been a staple since their inception.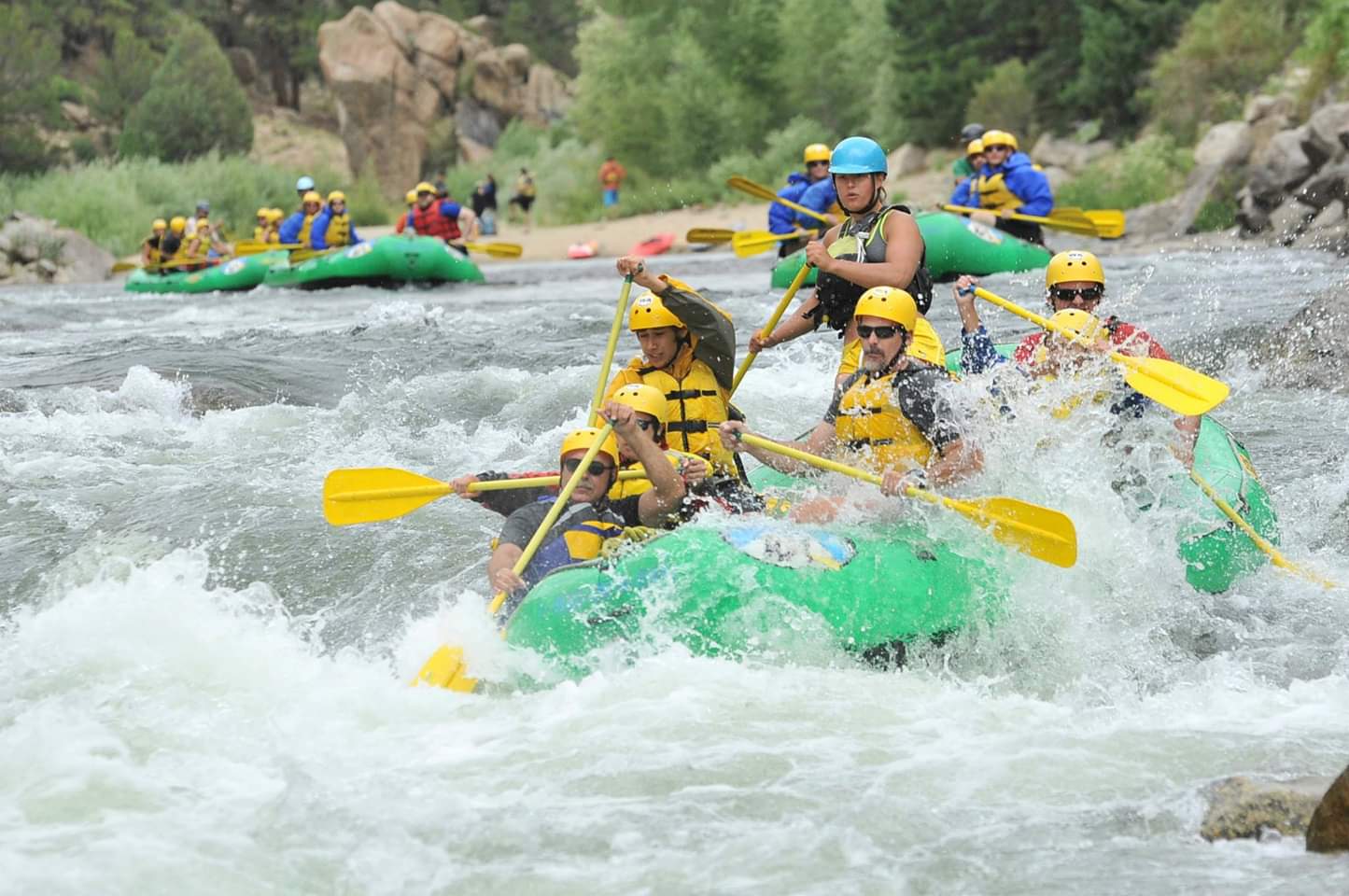 We couldn't do this without the support of some great companies as well. REDARC Electronics is one of those companies.
Chris Kitchen, Higher Peaks, Vice President.
Find out how you can play your part in supporting Higher Peaks by visiting their soon to be released website, or follow their adventures on Instagram.