With many people packing up their trucks to get away for the holidays, everyone has those few things that they cannot leave home without. We've caught up with a few of our friends and ambassadors across North America to find out what items they must have when they hit the road.
BOUND FOR NOWHERE
Top things we can't live without on the road in no particular order:
Our camera & video gear. We love capturing the journey! Sometimes it's for work, but mostly we love having a camera in hand! It's our preferred method of creative expression.
Our REDARC Solar Panels. Power is always a priority of ours to be sure we can get our work done. We get most of our power from the sun and no one does it better than REDARC.
Our game box! We spend a lot of time far away from service and thus we play a lot of games. We have a small bin with a wide variety to be sure we have something for every mood. We carry regular cards, Monopoly (the card game, if you've never tried it, you are really missing out), Catan, Phaser 10, Uno, and Trivial Pursuit National Parks Edition.
CHASE GENTRY
Bluetooth Waterproof Speaker, Satellite Communications and Flip Flops.
DREW MARTIN
Three things I can't go on the road without are: good vibes, an open mind, and trustworthy company. The rest will fall into place regardless of what gear you have.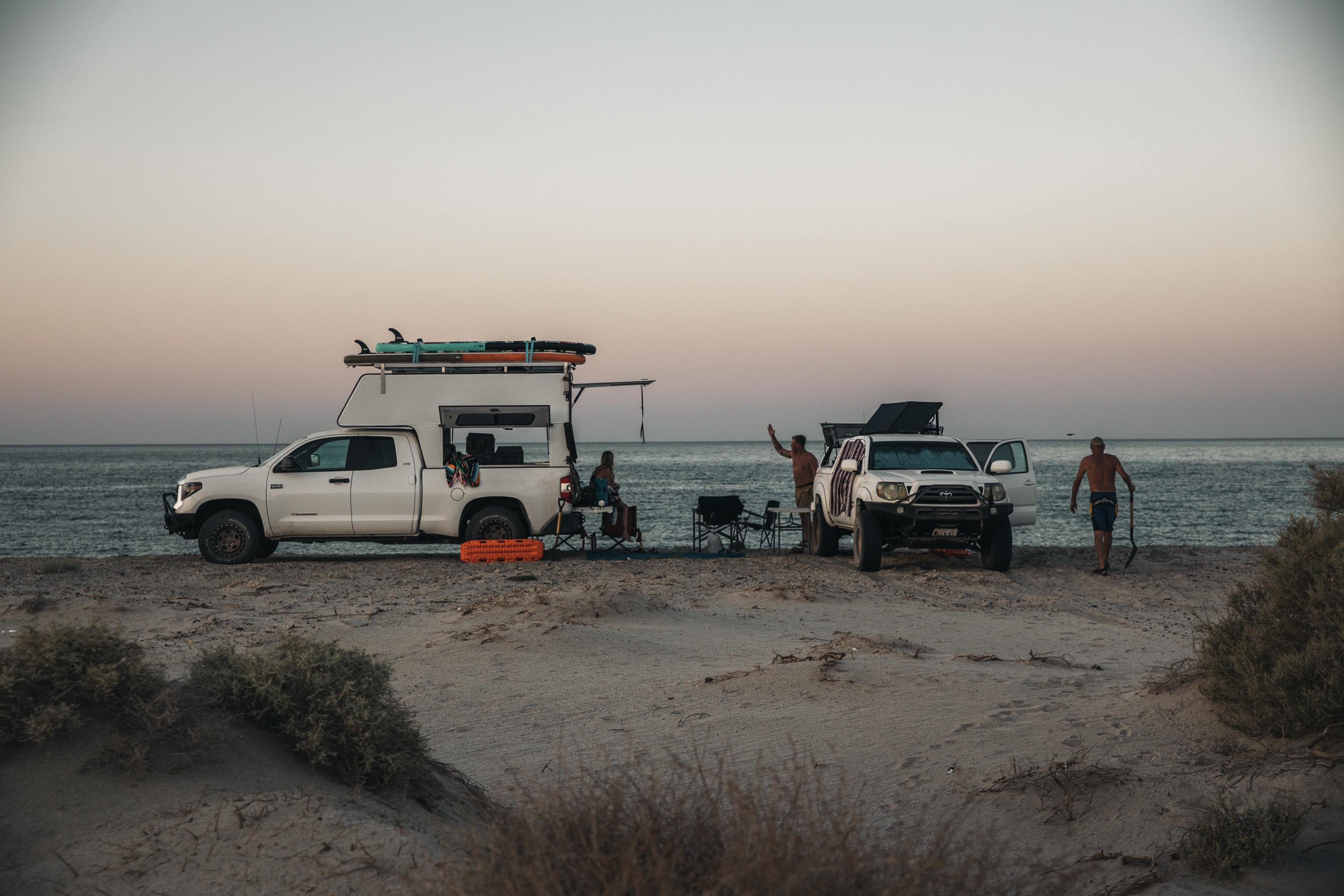 GONDIRTIN
A powered fridge — ain't nobody like soggy veggies!
Select spices and seasoning — especially fish sauce
Some sort of electrical to charge our gadgets — it doesn't have to be a dedicated power system either, it could just be a small power station
HOURLESS LIFE
Brittany has a running joke about how she travels with her Dyson vacuum. In such a small space, dust specks somehow seem bigger, so she doesn't know what she'd do without a quick and efficient way to clean up. Caspian would probably say his Kindle Fire tablet is his indispensable item. He read 1,000 books before he turned five, and the Kindle is what allows us to check out digital library books and feed his appetite for beautiful literature. Eric's item is his KÜHL Renegade Convertible Stealth Pants. We are always looking for clothing that is durable and dries easily, and these pants have the added benefit of being multi-purpose, converting into shorts when you zip off the pant legs.
INDEPENDENCE OVERLAND
Now that I am spoiled and a bit older, I don't like the travel without my fridge. It makes traveling so much easier, I now consider it a necessity. And next in line is the electrical system. The fridge needs power, and my camera equipment needs power. Having essentially limitless power while traveling is an incredible thing. Lights, cold drinks, cameras, water pumps, air compressors, no problem.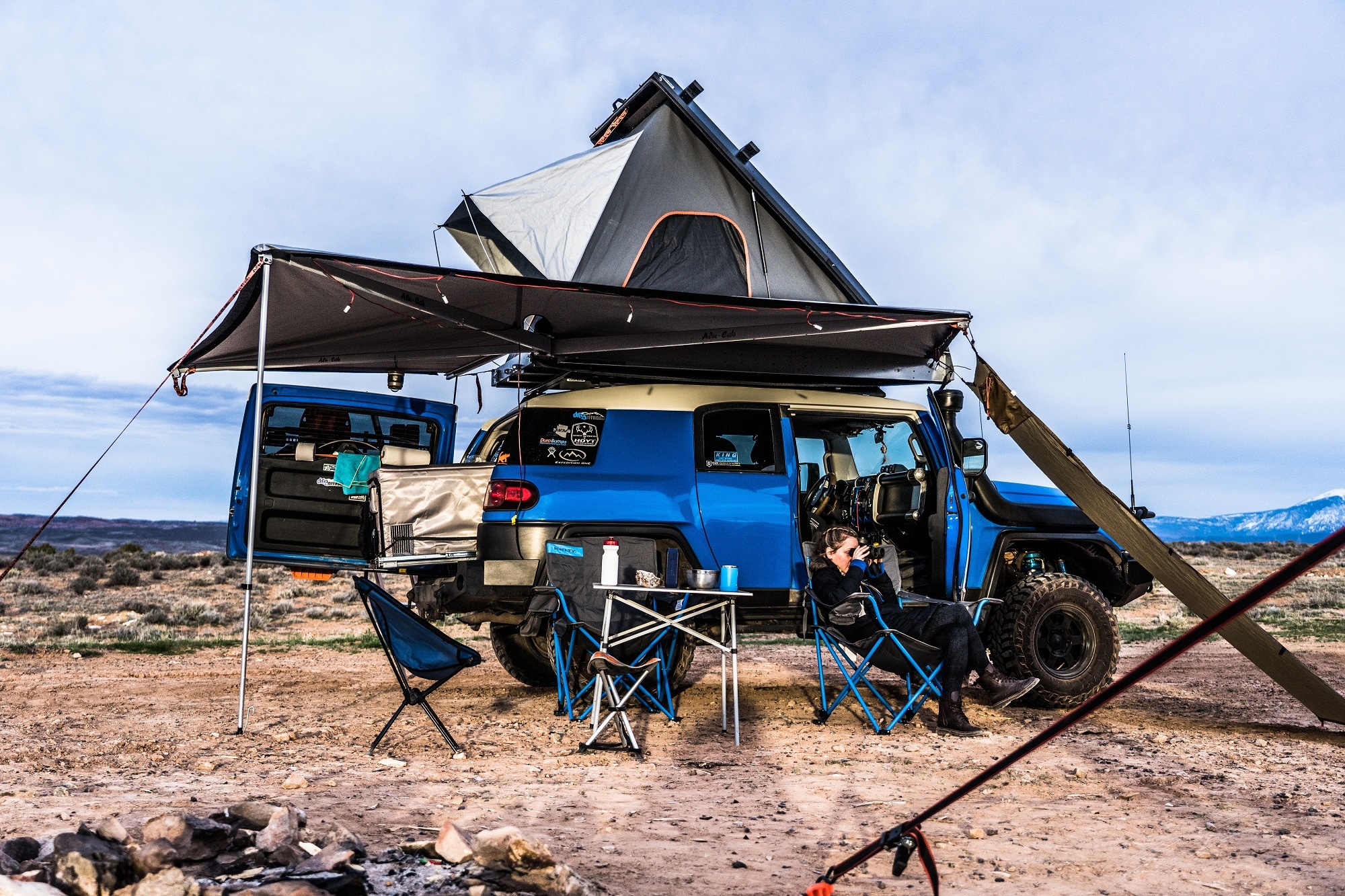 MOON MOUNTAIN MAN
My Camera and related equipment
Fridge so I can eat epic meals in epic places
A comfortable bed that I can set up anywhere
OVERLAND BOUND
We have all the safety and recovery gear covered with the truck, so we'll focus on the "fun" stuff!
We recently installed a permanent drawer fridge, and it's been a game changer. I can't imagine going back to a cooler.
Coffee. A jet boil, coffee beans and a good attitude will get you pretty far in life.
"Emergency Rations". When I was a kid my Dad would keep a small bag of gummy bears in the glove box and give them out to me and my siblings when we went out camping. It's a tradition I've passed on to my kids, and it still gives me joy.
OVERLAND PIONEERS
Besides good recovery gear. Soft bed. Great chair and endless power. My wife would say the fire pit.
OVERLANDX
Cooking gear, camera equipment and my Jeep!
PRIMAL OUTDOORS
My van is basically a 4x4 micro house. The three top things that I built into it that were very important to me were my on board power system to power all my devices and built in accessories, my undermount propane tank that supplies propane to my cooking and heating system, and the third is my heating system which utilizes the propane and power from my power system.
REVERE OVERLAND
I take a LOT of stuff on my trips. Other than the obvious (like the vehicle, camping equipment, and recovery equipment), I can't go without my cameras, earplugs, and wet wipes (I HATE having dusty hands).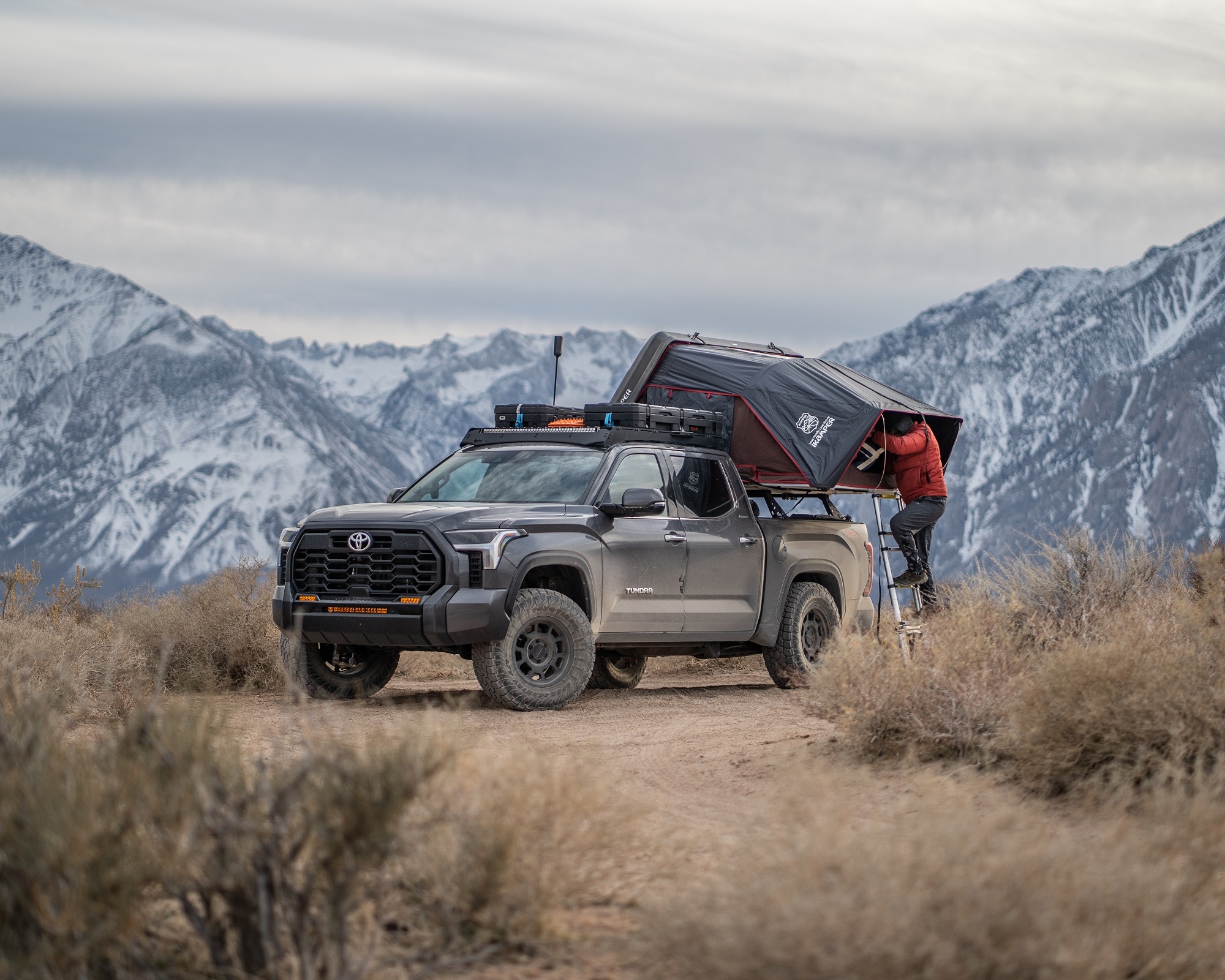 RIG TALK
I am going to keep this short... My fridge, solar panels and REDARC system. My fridge obviously keeps all my food and drinks cold, solar panels gives the truck/camper power & REDARC makes sures my power is converted correctly & makes it easy for me to manage all my accessories.
ROAMING LOST
Can't go anywhere without a camera, simple but a Bluetooth speaker for some tunes, and I love having fridge on board for some ice-cold drinks.
SCOTT ADAMSON
Aeropress for coffee
Snowboard
Surfboard
Mountain Bike
SPONSORED BY WIFEY
My top 3 things I can't go on the road without are:
My 12v Iceco portable fridge/freezer to keep food and beverages cold
Camera gear to capture the moments
Garmin satellite communication to keep in contact with my family while off grid