Designed so Roaming Lost creator, John Kingston, could capture photo and video content while on the road, this 2020 RAM is not only incredibly off grid capable but a touring powerhouse. When looking to travel long distances and create content, he wanted to ensure that it was as comfortable as possible whilst making use of all the storage and power while on the road. We take a look inside this awesome RAM and all the gear that lets John travel, explore and create as far and wide as he pleases.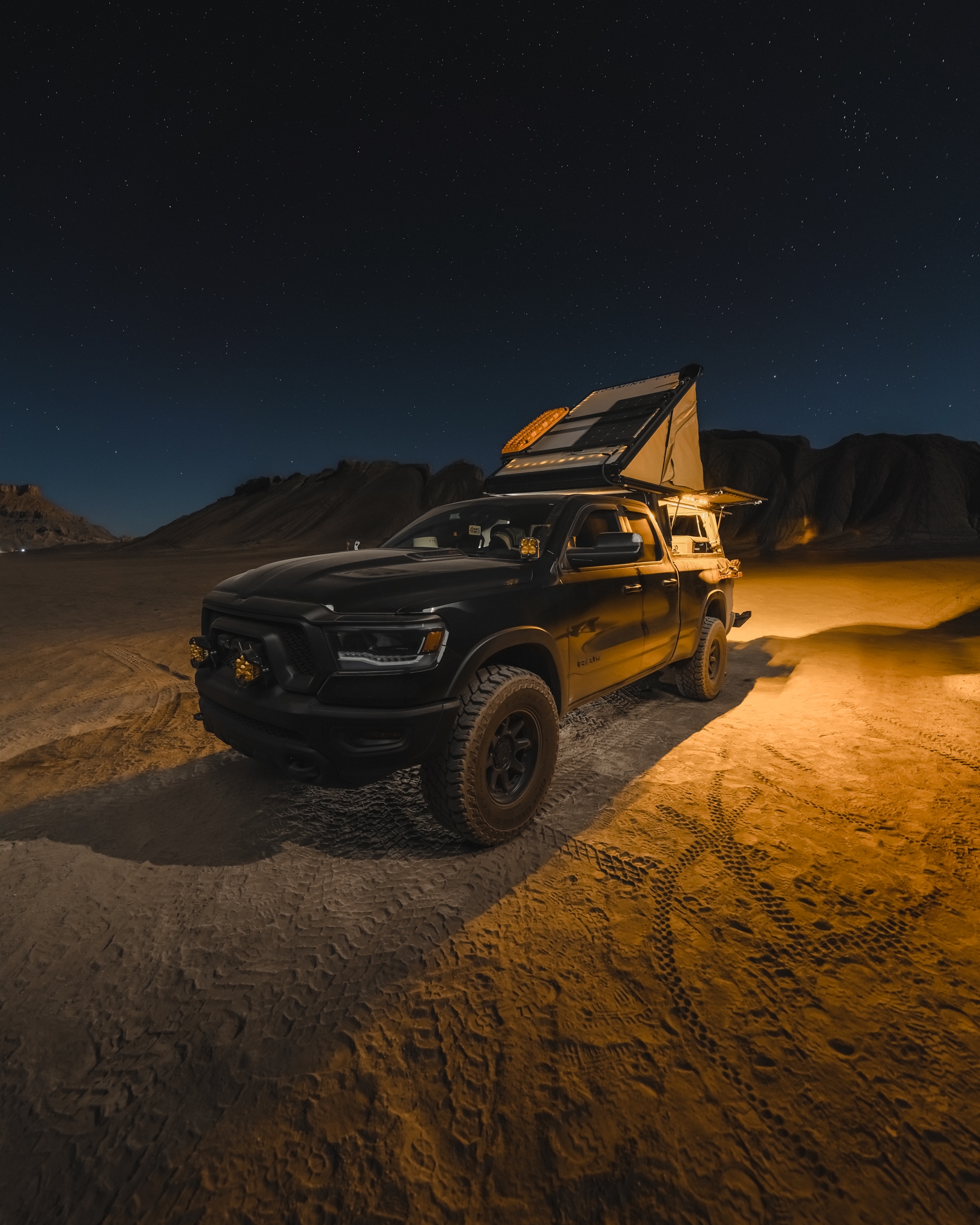 Exterior and Specs
Built around a 2020 RAM Rebel 1500 EcoDiesel, John's rig is fitted with a 3.0 turbo diesel engine making it powerful enough to go anywhere. Other than an Alpine sound system controlled by an 11-inch screen and a tow-package with slide out mirrors, his rig is completely stock from the factory.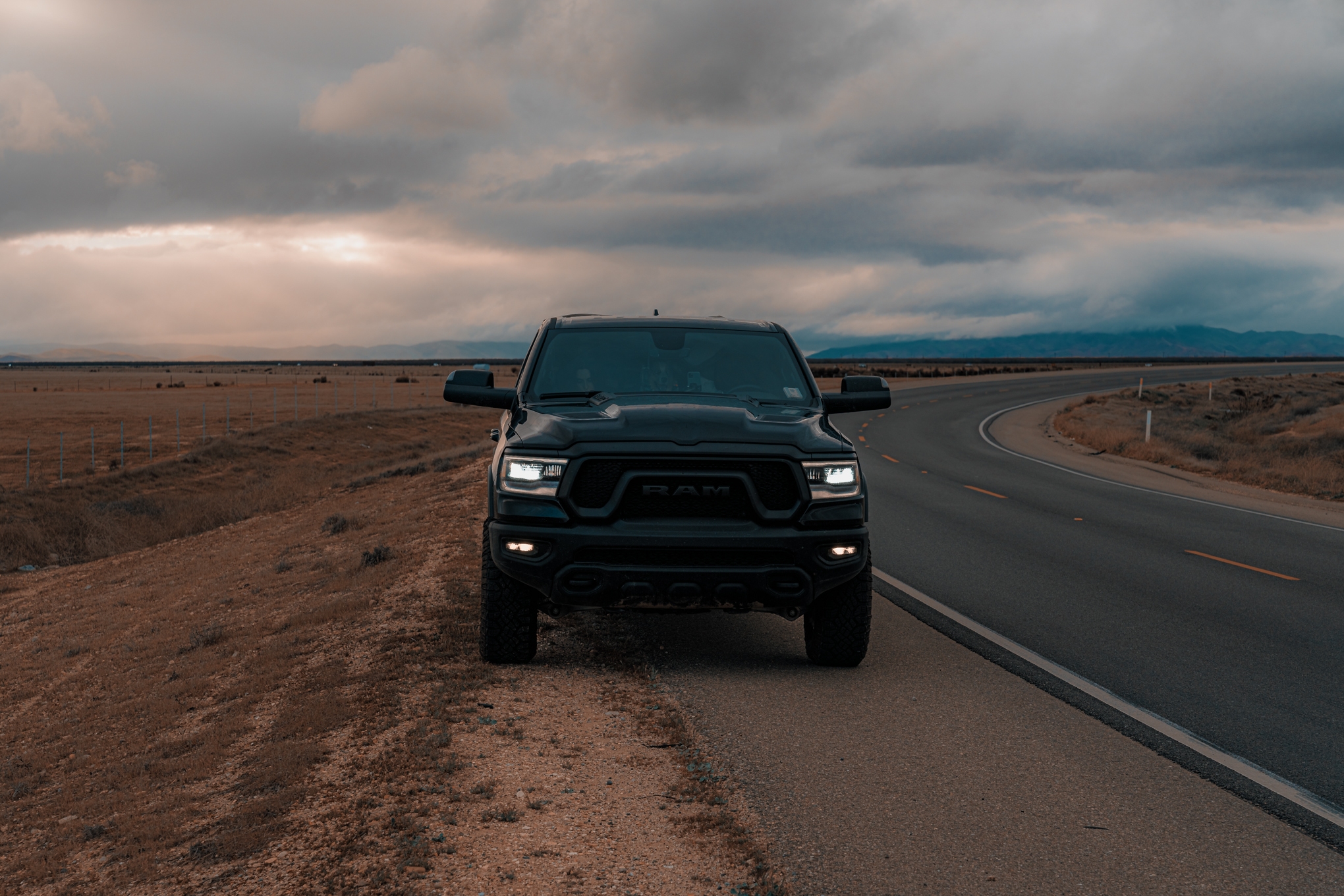 This allowed John to fully customise his vehicle for maximum off grid capability, adding;
Kitted out in black and orange, John needed his RAM to not only be a tough, 4WD capable vehicle but ready to set up camp no matter where he stopped. On the exterior of the vehicle, this meant installing a whole array of Rigid lights, as well as an Eezi-Awn Manta awning, two hard mounted Aluboxes, a custom shovel mount, and a Rack N Ride motorbike carrier.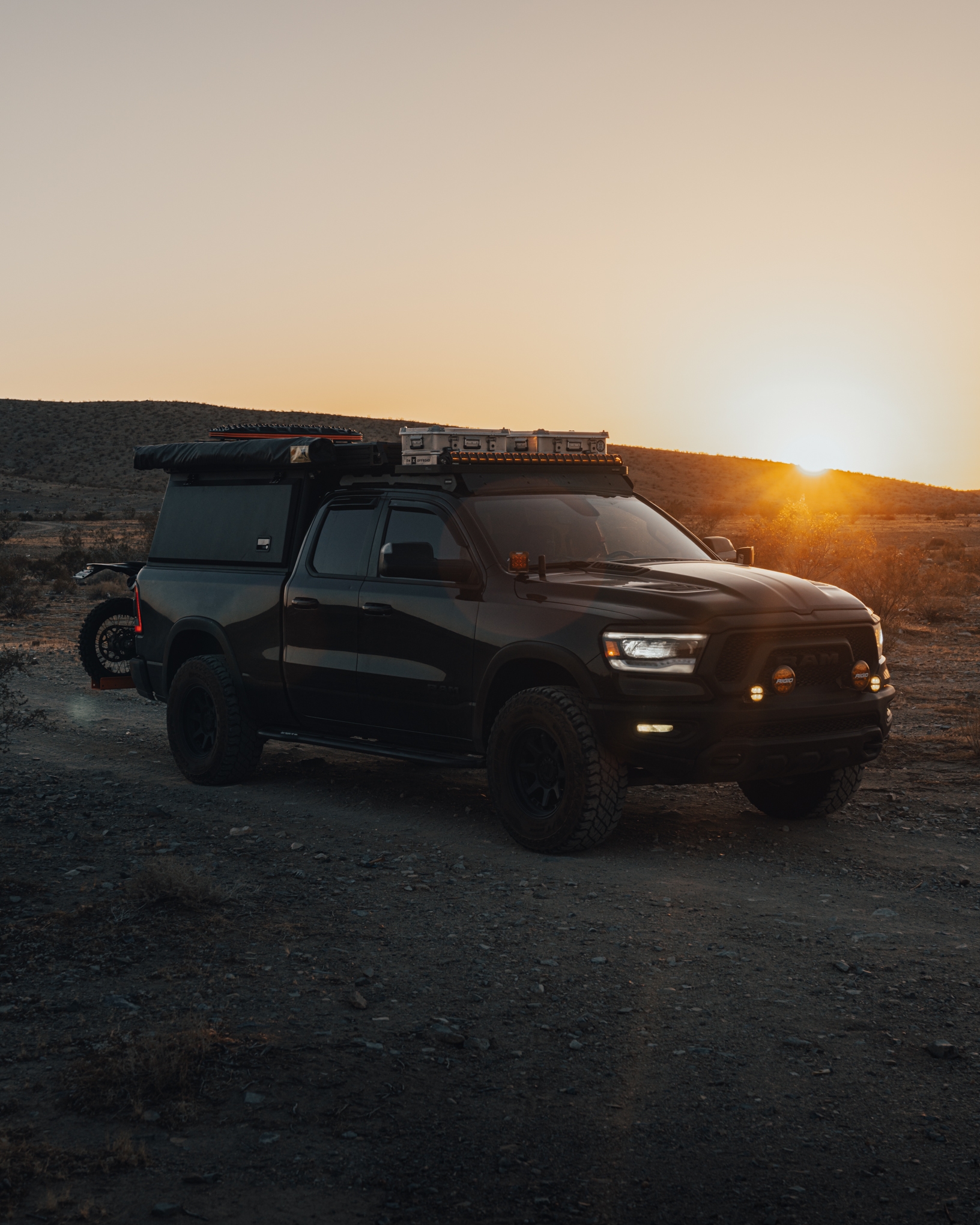 Interior
Inside his RAM, John has gotten rid of the backseats in favor of the Goose Gear seat delete with a 60/40 split. This setup is perfect for travelling with his dog as well as providing extra space and lockable storage in place of backseats. Up front, the cab is designed for technology. With a 67 Designs rail mount installed on the dash, John is able to mount all his essentials to stay on track while off grid, including;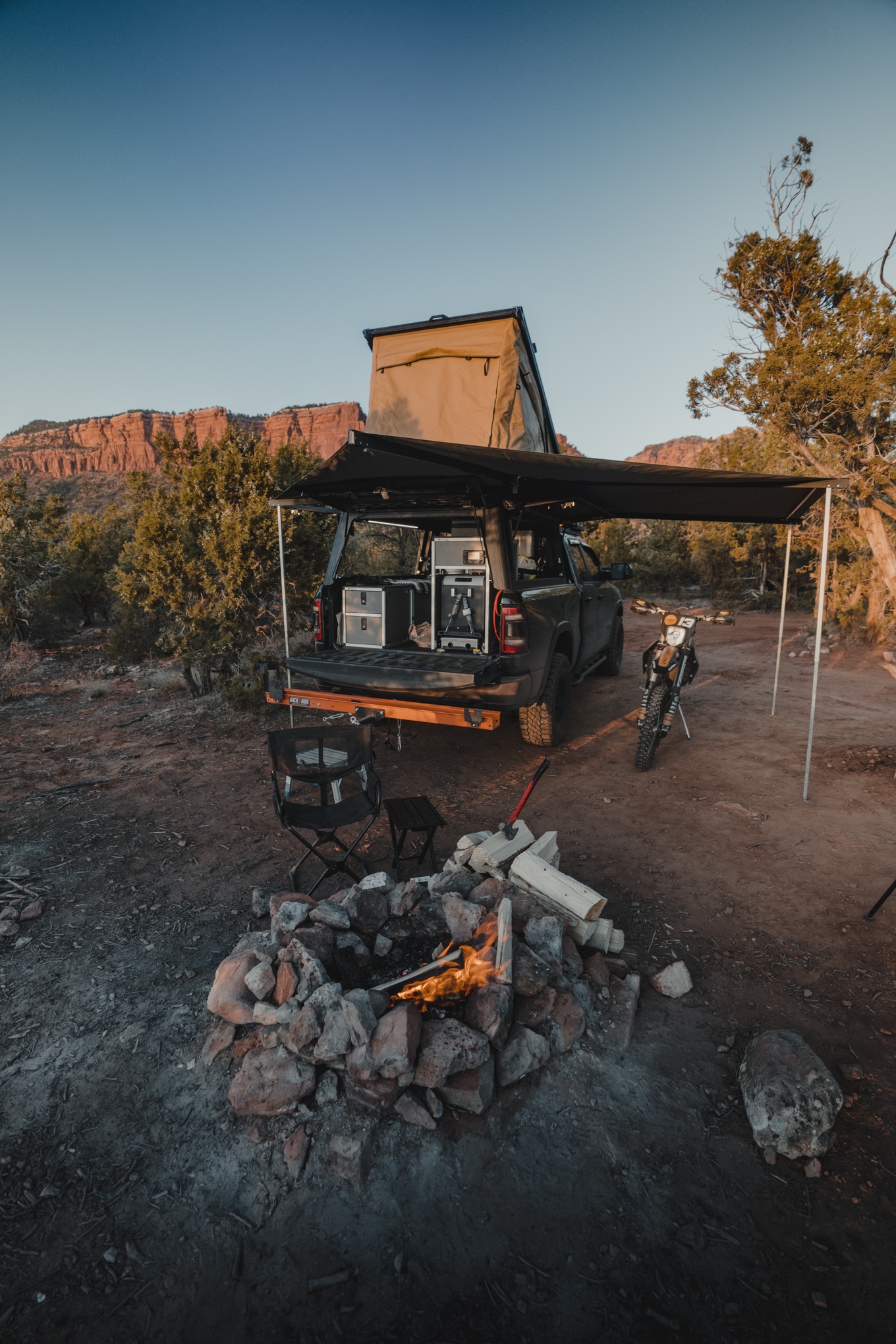 Super Pacific camper build out
Working with Super Pacific, John has built out the bed of his RAM to be the ultimate off grid camping setup. With a pop up roof, the canopy setup gives John enough space to stand up in as well as be fully self-enclosed and self-sufficient.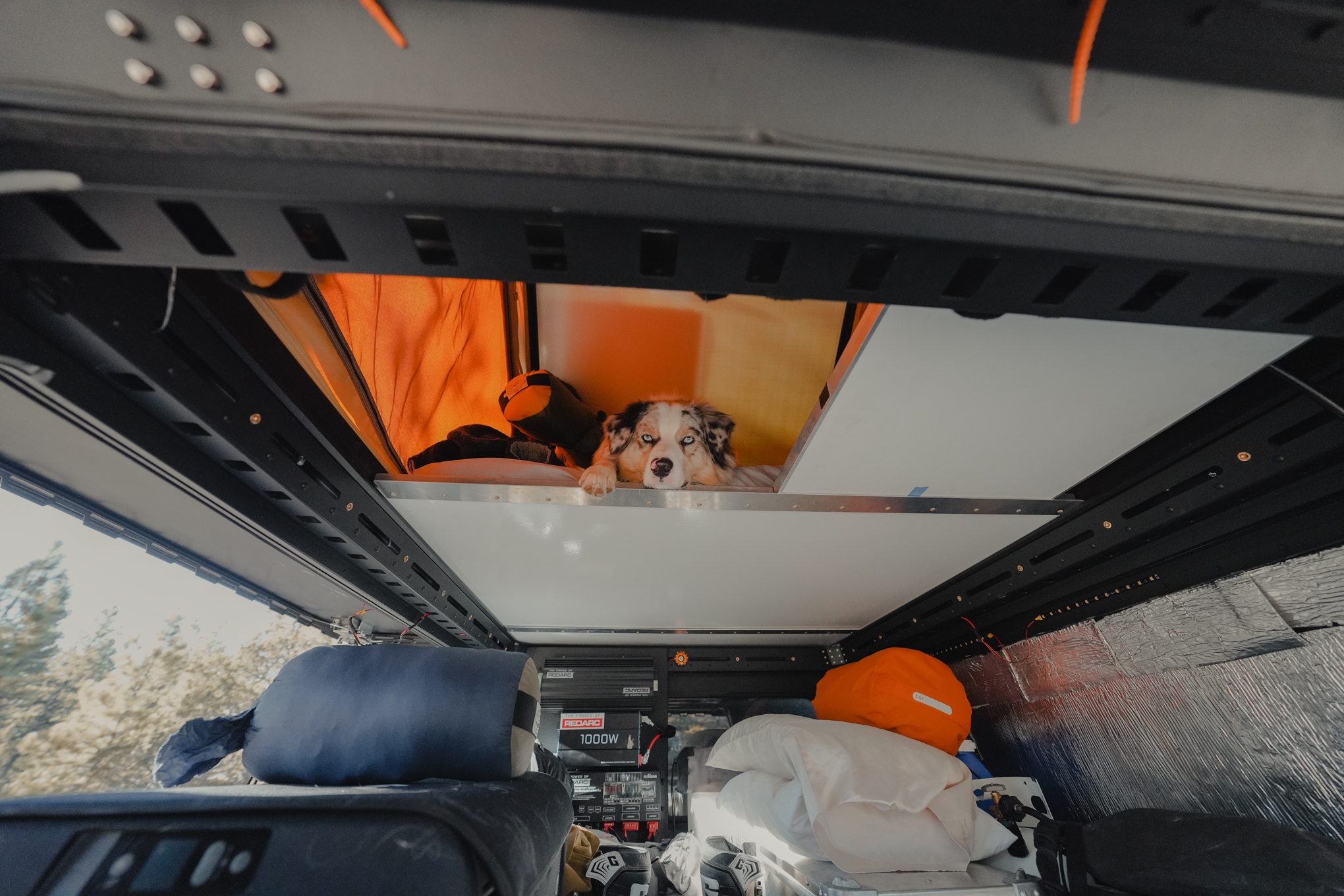 With all the comforts of home, his setup features;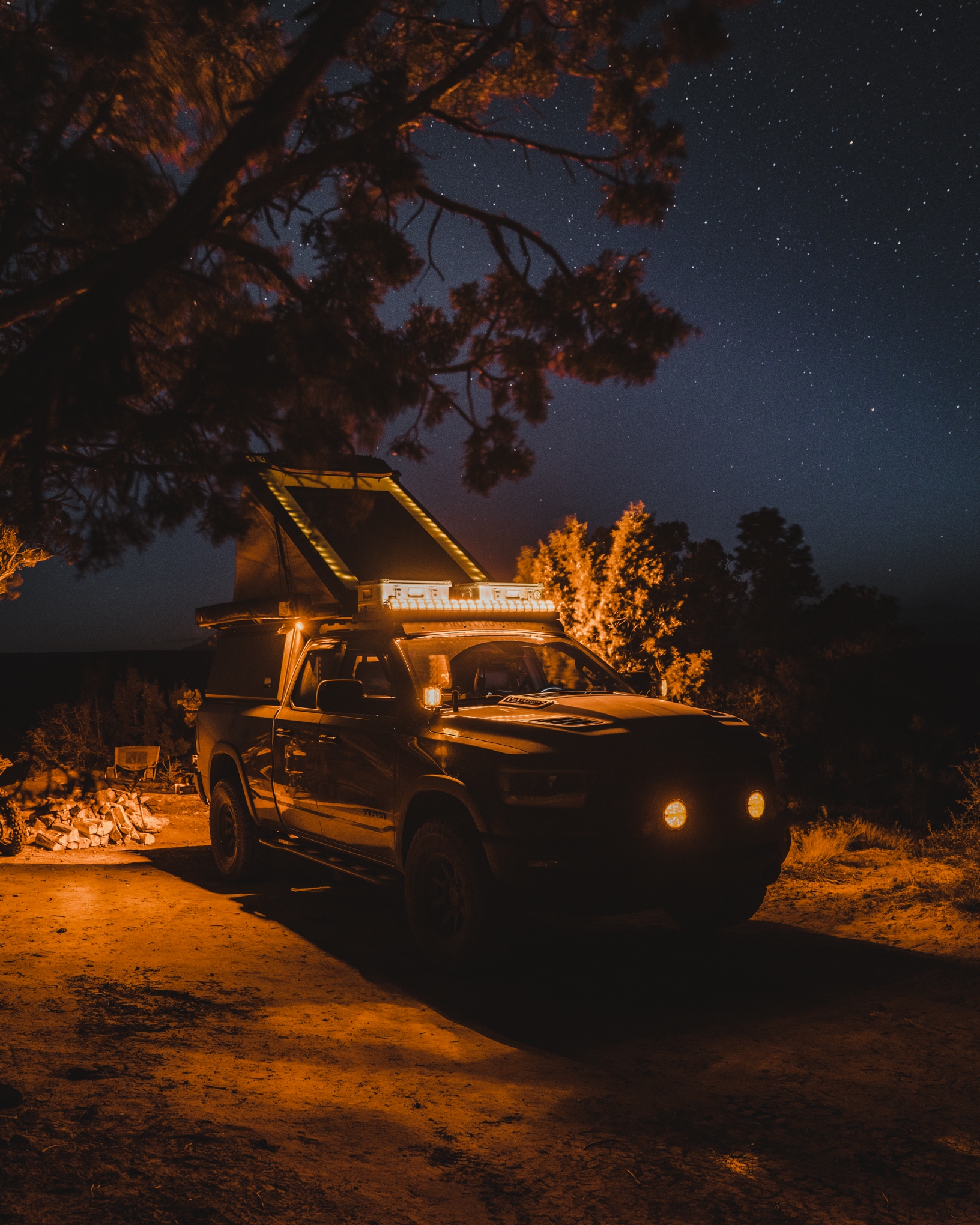 Powered by REDARC
To keep John off grid and creating for as long as possible, his RAM is powered by REDARC. A Manager30 battery management system keeps his 105Ah lithium battery charged via the vehicle's alternator while driving and a 210W solar panel while parked up. The Manager30's green power priority means that if the sun is out, batteries will be charged from solar power before needing the alternator.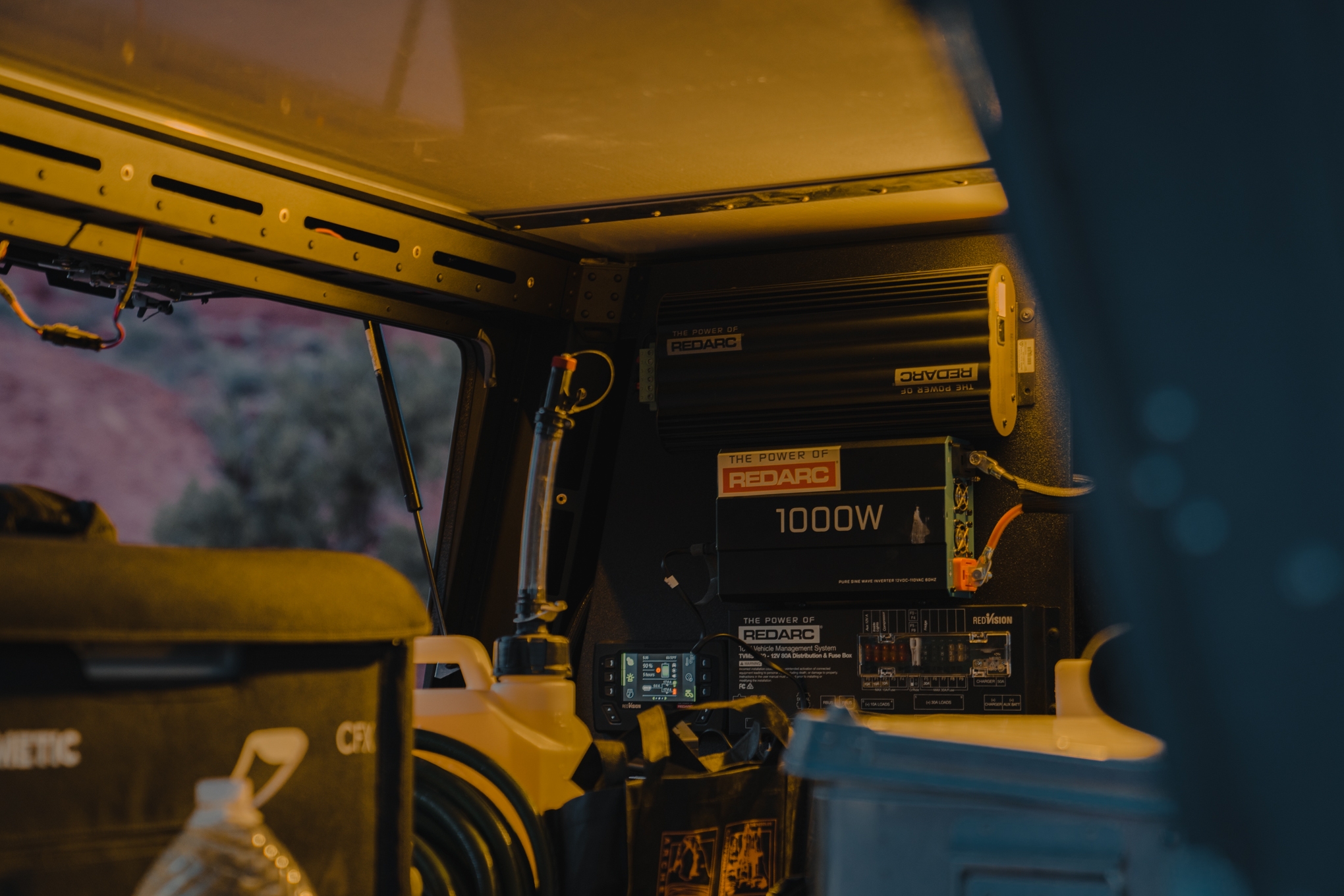 The RedVision total vehicle management system allows John to control all his 12V powered devices from a single location. Through using the RedVision display screen or smartphone app, John can control all his 12V gear as well as his fridge, water systems, and inverter in one location. This means that whether he's inside or outside the RAM, he can see exactly what's going on with his whole system.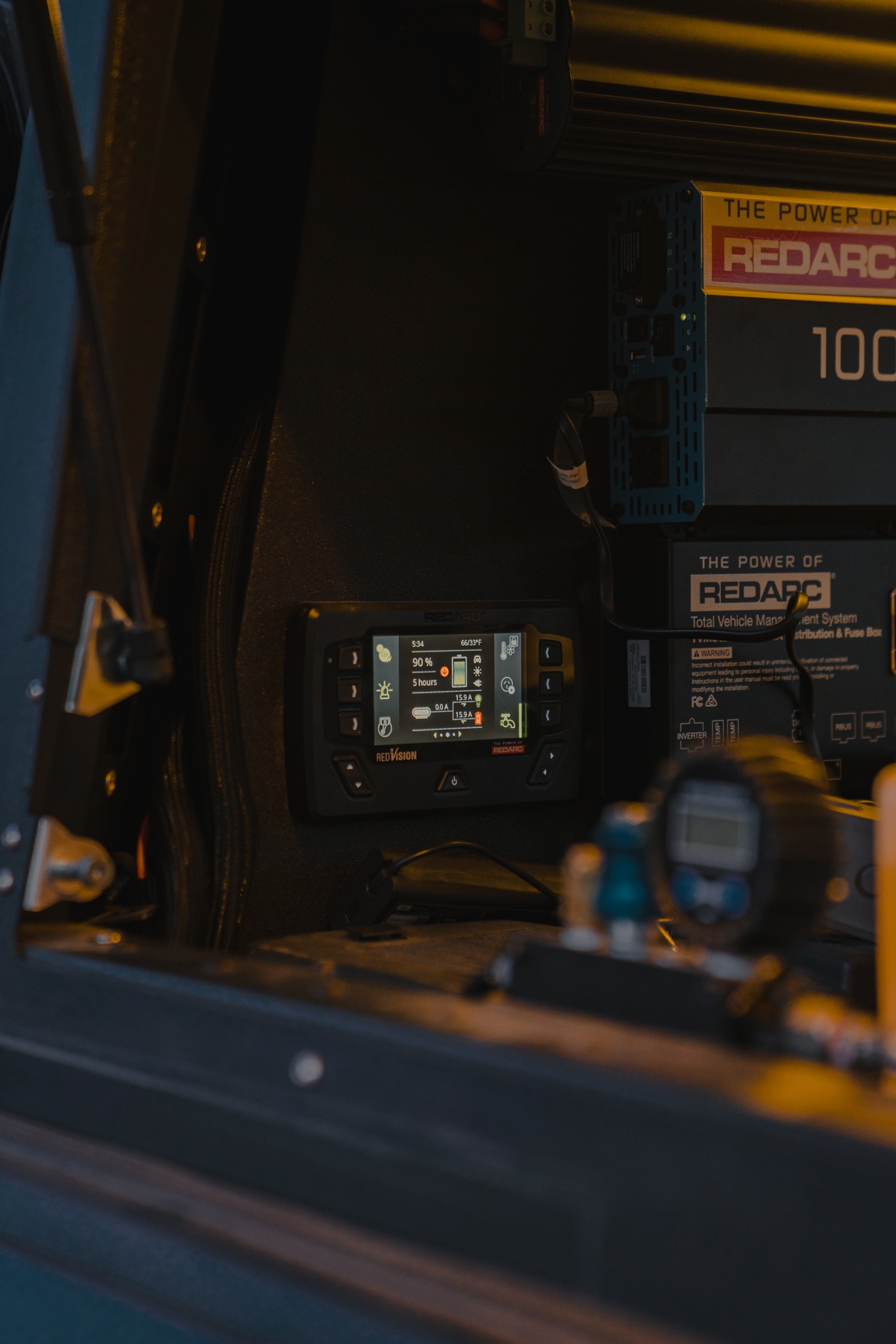 To learn more about what John has put into his 2020 RAM EcoDiesel and see a full tour of what's inside check out the Roaming Lost website. If you want to see just how his setup allows him to travel with NO LIMITS, check out his Utah explorations below.