WHO IS INDEPENDENCE OVERLAND?
Located in the beautiful Rocky Mountains of Colorado, Independence Overland focuses on exploring the landscape, testing out gear, and creating video content in the process.
HOW DID YOU START?
My first memory of riding in a Land Cruiser was my dad in his Fj40, driving down the coast of South Padre Island in Texas. He had rigged up all sorts of gadgets to that vehicle, welded new thicker body panels on, and started building a shower platform the wash the sand off of us kids before heading home after a day of catching hammerhead sharks.
That vehicle later inspired me to acquire my Fj Cruiser. I spent my entire childhood outdoors, and I was ready to build an adventure vehicle of my own and start traveling far off the beaten path. The vehicle slowly evolved into what you see today.
TELL US ABOUT YOUR RIG?
The main attractions of the Fj is the Alucab roof tent, Snomaster fridge, Diamond Axle, and REDARC electrical system. The Alucab tent was chosen for its durability and ease of use. The aluminium housing means it can be repaired if damage should ever occur. The Snomaster fridge was chosen because of its efficiency and dual zones. Cold beer should never be underestimated at a camp site. The rear Diamond Axle was installed due to all of the excess weight. The 2007-2009 Fjs had a weak rear end, so the Diamon Axle is stronger, and features the 80 series Land Cruiser differential which is known to be quite strong. Last but certainly not least is the REDARC BCDC1225 battery charger. This supplied a 50ah BattleBorn lithium battery to keep the Snomaster running, cameras charged, and of course the Zerobreeze portable air conditioner charged for those high temperature trips. The REDARC charger is fed by both the alternator, and 165w of solar.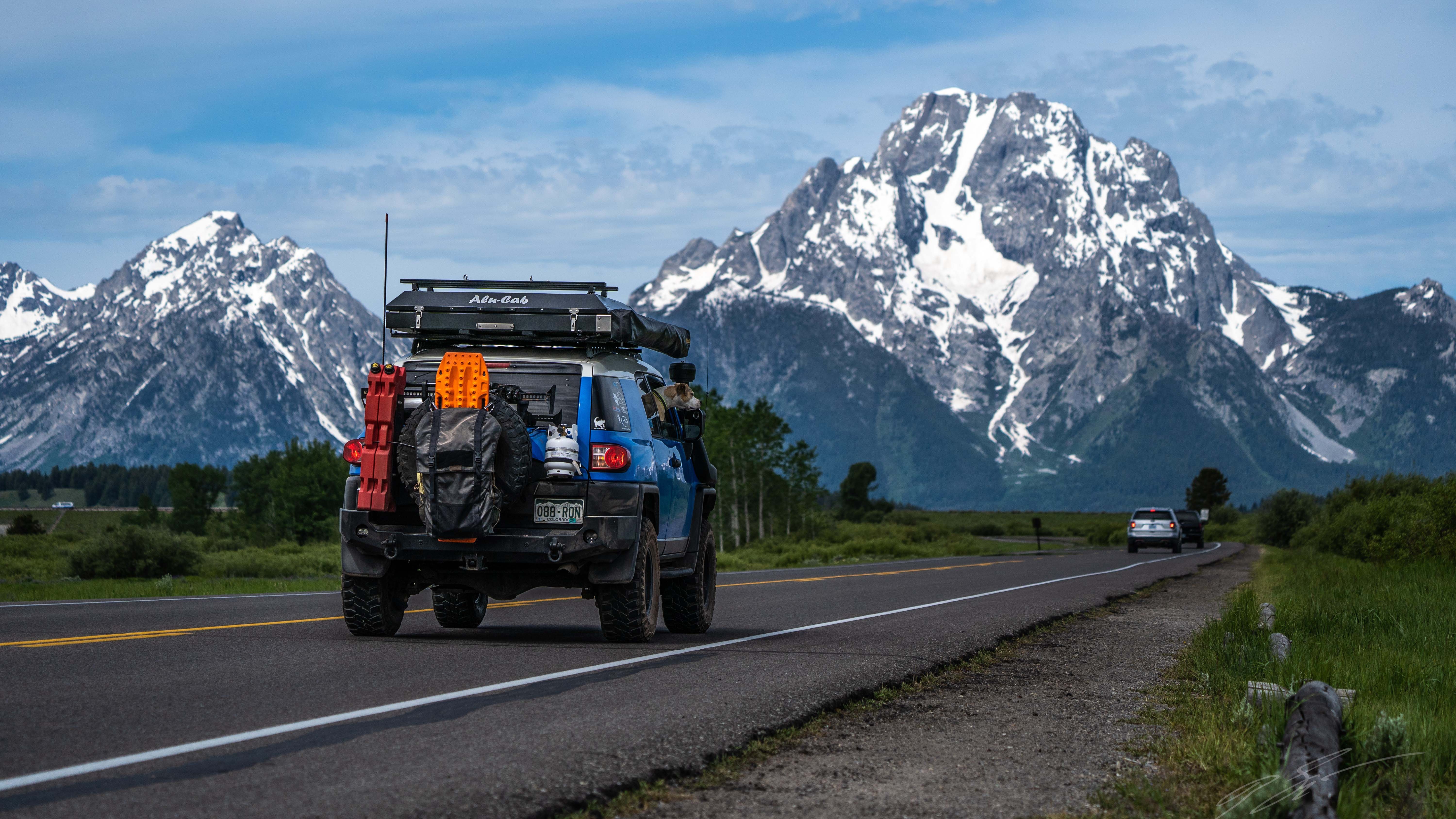 WHAT HAS BEEN YOUR FAVORITE TRIP SO FAR?
My favorite trip to date would have to be my first longer trip to Utah. Before the roof tent and still using a cooler packed with ice. The first time traveling somewhere like Utah is incredible. Of course it's been epic every time I've been since, but the first trip anywhere is always quite a fond memory.
WHAT ARE THE TOP 3 THINGS YOU CAN'T GO ON THE ROAD WITHOUT?
Now that I am spoiled and a bit older, I don't like the travel without my fridge. It makes traveling so much easier, I now consider it a necessity. And next in line is the electrical system. The fridge needs power, and my camera equipment needs power. Having essentially limitless power while traveling is an incredible thing. Lights, cold drinks, cameras, water pumps, air compressors, no problem.
WHAT REDARC PRODUCTS DO YOU HAVE ON-BOARD AND HOW HAVE THEY MADE TRAVEL EASIER FOR YOU?
The primary REDARC product I rely on is the BCDC1225D. This thing has really simplified the whole dual battery process compared to my old solenoid setup. You don't realize how hassle free a 4wd electrical system can be until you use a charger like this. Combined with the built-in solar management system it really is a game changer. On the dash I have a REDARC dual battery gauge that lets me take a quick look and make sure my system is taking power like it should be. Next, is the Tow Pro Elite brake controller. These controllers have a secondary function that's extremely handy when towing in the sand or down steep grades, and you can set it to brake the trailer without using momentum. This means your brakes won't lock up in the sand when you don't want them to, or your trailer will use its brakes to walk down obstacles while your tow rig uses a low gear and no brakes. It's really a well thought out design.
WHAT'S NEXT FOR INDEPENDENCE OVERLAND?
I am looking forward to building another vehicle. Time will tell what that vehicle is but several manufacturers are launching some pretty exciting options over the next few years. I spend a lot of time in colder climates, so I would very much like to have an option to sit inside of a space. So that will be incorporated. My photography gear kit is ever growing as well, so I need more space than the Fj can provide. I can't wait to build a custom charging center for all of my electronics! But don't worry though, the Fj isn't going anywhere!
WHAT WOULD BE YOUR ADVICE FOR SOMEONE WANTING TO GET INTO THE ADVENTURE LIFESTYLE?
Stay on the trails, pack out your trash, pour water on the fire pit. Most importantly, enjoy every moment you get while off in the wild landscapes of the world.