WHO IS ROAMING LOST?
Roaming Lost is a photo and video production company located in Los Angeles, California. Starting in Spring we'll be all over the USA living on the road full time!
HOW DID YOU START?
My career started as a photographer. Now 18 years later we are a full photo and video production agency that also specializes in strategy and marketing.
TELL US ABOUT YOUR RIG?
We're currently on our fourth rig since getting back on the road. All were in an effort to find the right thing for the way we travel and our work. Thankfully, this one is here to stay! We live and travel out of a 2020 Toyota Tundra with a Norwalk Flatbed and Four Wheel Camper. Our home on wheels is powered by a REDARC Solar System and a Manager30 paired with two 100AH Battle Born Batteries. We have a snorkel, high clearance front bumper, light bar, winch, air compressor, rear locker… you know, everything you need to get in trouble, and then back out of it! ;) We picked this rig because it has plenty of space of all our gear for surfing, fishing, hiking, and rock climbing while also being comfortable for work. Work funds our continuous travels, so we were sure to build a rig that also made for a great office.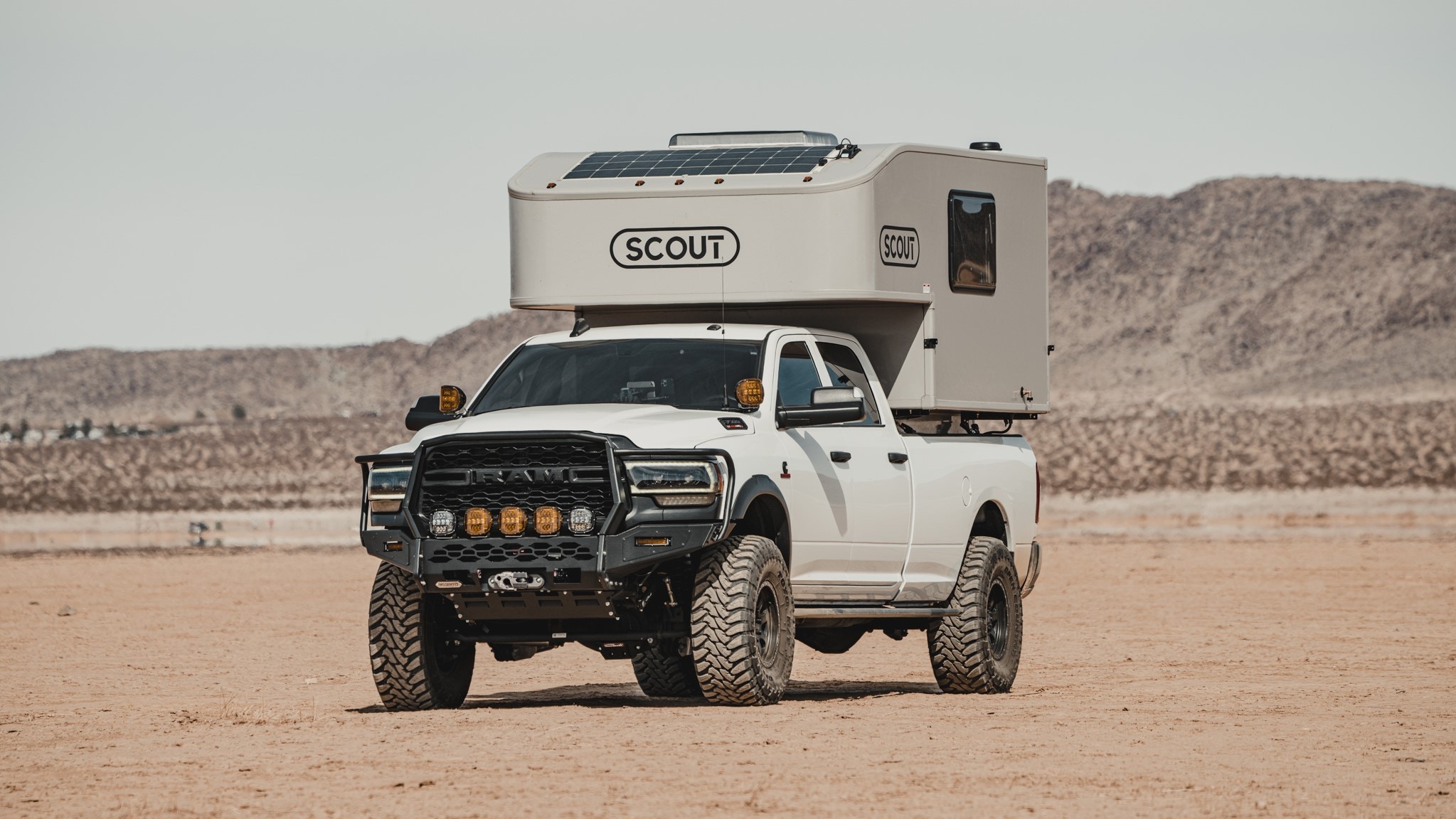 WHAT HAS BEEN YOUR FAVORITE TRIP SO FAR?
So far, we've spent the first couple months building so the future really has all the trips were really excited to get into.
WHAT ARE THE TOP 3 THINGS YOU CAN'T GO ON THE ROAD WITHOUT?
Aeropress for Coffee
Snowboard
Surfboard
Mountain Bike
WHAT REDARC PRODUCTS DO YOU HAVE ON-BOARD AND HOW HAVE THEY MADE TRAVEL EASIER FOR YOU?
REDARC RedVision / Manager30 Kit, 190w Solar Blanket and 120w Portable Solar briefcase.
WHAT'S NEXT FOR ROAMING LOST?
For a long time (the last two and a half years) we've been working on going international. Unsurprisingly COVID, tossed a wrench into those plans. We finally feel like we are getting closer to leaving the North American continent. We have our sights set on South America by the end of 2022 and we couldn't be more excited. Though it isn't where we were initially planning to headfirst, we're adapting and couldn't be more excited to step outside of our comfort zone again!
WHAT WOULD BE YOUR ADVICE FOR SOMEONE WANTING TO GET INTO THE ADVENTURE LIFESTYLE?
Don't wait until you "have it all figured out" to start traveling. Spoiler Alert: You will never have it all figured out. Six years of living on the road and we still don't have it all figured out. The best way to figure it out is through experience, and you only get that from getting out there!