WHO IS ROAMING LOST?
Roaming Lost is a photo and video production company located in Los Angeles, California. Starting in Spring we'll be all over the USA living on the road full time!
HOW DID YOU START?
My career started as a photographer. Now 18 years later we are a full photo and video production agency that also specializes in strategy and marketing.
TELL US ABOUT YOUR RIG?
I now have a 2022 RAM 3500 with the main purpose to travel around the country full time and beyond. We have a Scout Kenai Camper on the back which has been amazing, made even better with the REDARC RedVision retrofitted into it. Allowing for 300ah of lithium making it possible to charge all our gear and computers. And also, being able to monitor power going in and out via DC to DC or solar.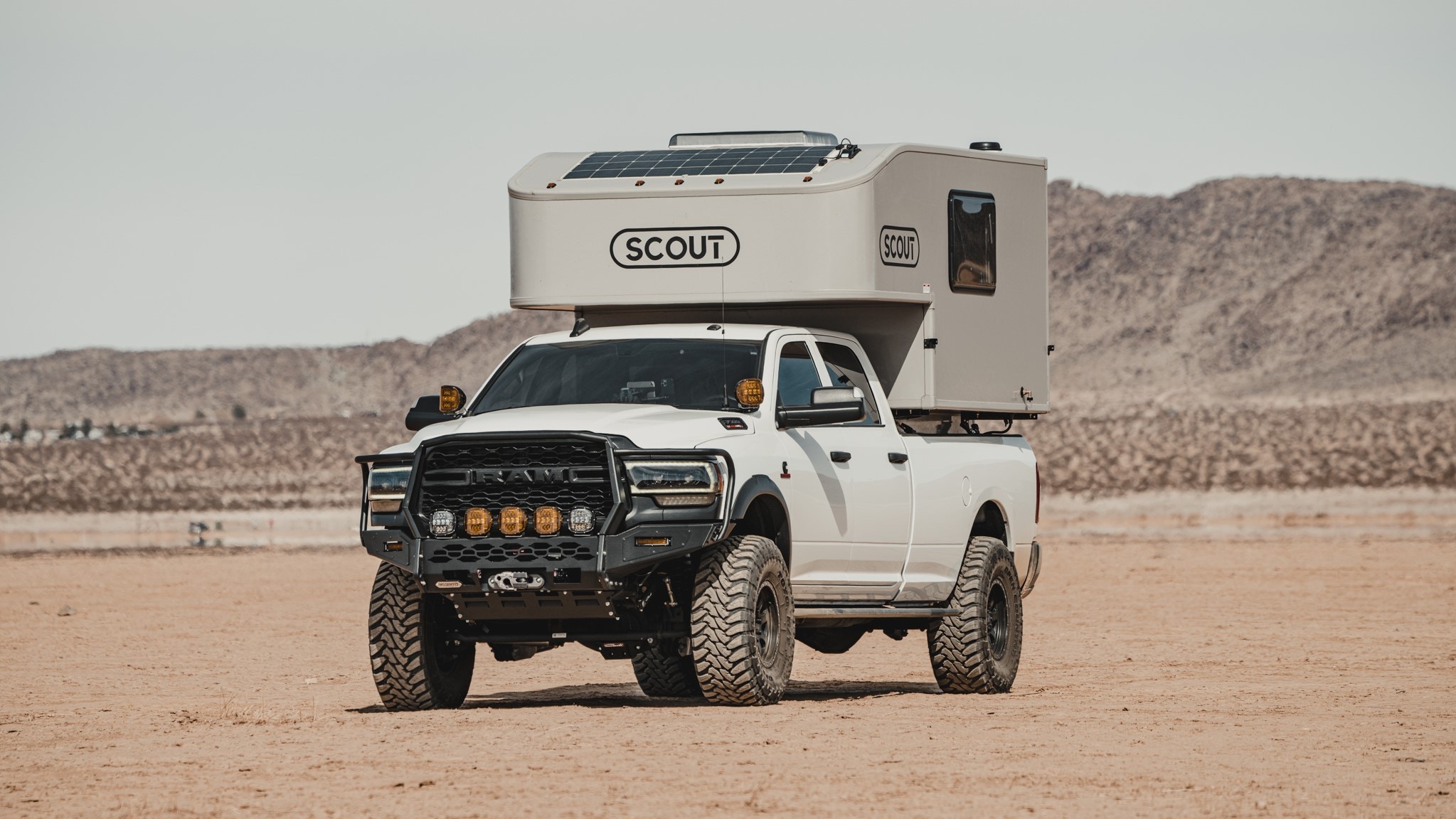 WHAT HAS BEEN YOUR FAVORITE TRIP SO FAR?
So far, we've spent the first couple months building so the future really has all the trips were really excited to get into.
WHAT ARE THE TOP 3 THINGS YOU CAN'T GO ON THE ROAD WITHOUT?
Aeropress for Coffee
Snowboard
Surfboard
Mountain Bike
WHAT REDARC PRODUCTS DO YOU HAVE ON-BOARD AND HOW HAVE THEY MADE TRAVEL EASIER FOR YOU?
REDARC RedVision / Manager30 Kit, 190w Solar Blanket and 120w Portable Solar briefcase.
WHAT'S NEXT FOR ROAMING LOST?
I have a lot of big updates coming for the truck but should be done and hit the road in April. So very excited to get out there. Really excited for the summer in Montana and back east for the fall.
WHAT WOULD BE YOUR ADVICE FOR SOMEONE WANTING TO GET INTO THE ADVENTURE LIFESTYLE?
Keep it simple until you know what you need. I think I learned a lot by just getting out and learning each time. Another bonus is being able to fund your adventures while doing them.