WHO IS SPONSORED BY WIFEY?
My name is Al and I'm located in West Covina, California.
HOW DID YOU START?
Camping has always been part of my life since I was a child. I spent every Summer camping in the Eastern Sierras of California with my father. When I got a 4runner, it allowed me to find remote places to camp outside of campgrounds. That is how my love for exploration grew.
TELL US ABOUT YOUR RIG?
My current rig is a 97 Lexus LX450. I've always wanted an 80 series Land Cruiser because of its off-road capabilities. Modifications include rooftop tent, 4" lift, 4.88 gears, front and rear lockers, dual battery system using the Redarc BCDC1225D, and the Wifey Air system.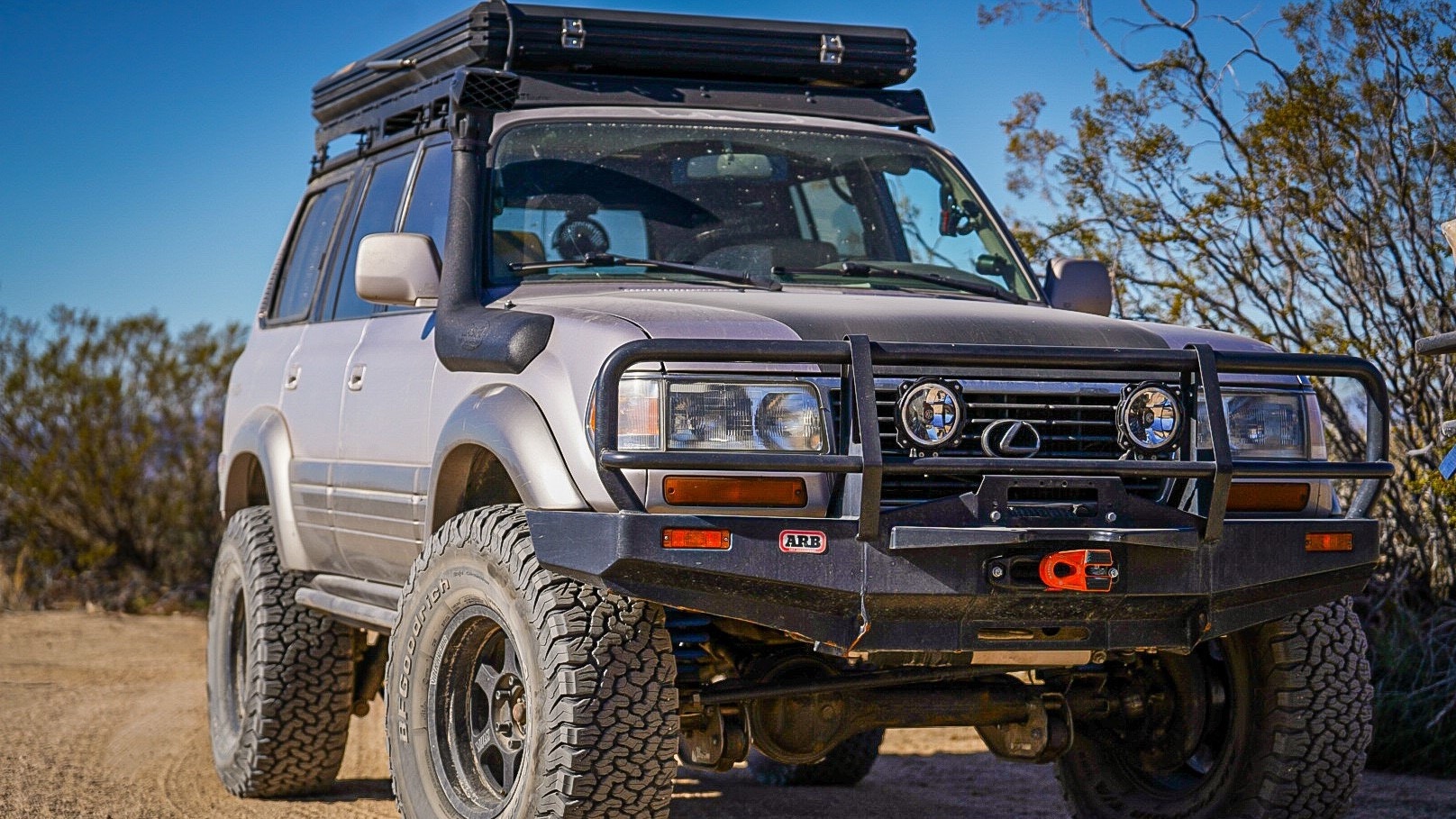 WHAT HAS BEEN YOUR FAVORITE TRIP SO FAR?
My favorite trip so far has to be the National Park Tour my family and I took in 2020. We went to Yellowstone, Grand Teton, Glacier, Bryce Canyon, and Zion all within 10 days. I enjoy trips where I am able to explore with my family, and luckily, they love exploring as well.
WHAT ARE THE TOP 3 THINGS YOU CAN'T GO ON THE ROAD WITHOUT?
My top 3 things I can't go on the road without are:
1. My 12v Iceco portable fridge/freezer to keep food and beverages cold
2. Camera gear to capture the moments
3. Garmin satellite communication to keep in contact with my family while off grid
WHAT REDARC PRODUCTS DO YOU HAVE ON-BOARD AND HOW HAVE THEY MADE TRAVEL EASIER FOR YOU?
My current rig is equipped with the REDARC BCDC1225D In-vehicle Battery Charger, SBI12 Isolator and the Dual Voltage Gauge. Having a dual battery system is a must if you are running a portable fridge and have many electrical gadgets that require charging. What's great about the BCDC1225D is that it's solar ready. So even while I am parked, I can use the sun to keep my battery charged and topped off for the evening.
WHAT'S NEXT FOR SPONSORED BY WIFEY?
I sold my 4Runner last summer to prepare for the 2022 Tundra which should be arriving in March. That will be my next adventure rig which will have a Super Pacific Camper equipped with the Redarc RedVision Kit.
WHAT WOULD BE YOUR ADVICE FOR SOMEONE WANTING TO GET INTO THE ADVENTURE LIFESTYLE?
From my experience, power has been an important aspect of my trips. Having a source of power has been a game changer. My advice is to get a REDARC system and a portable fridge. Having those two things makes a great difference. The rest is just basic camp gear and keep it simple so it's less work and more relax time.