For truck drivers, a power tarp system is one of the safest and most reliable ways to cover a semi-trailer or rigid truck. Designed to take the work out of manually winding the tarp off the vehicle, they drastically reduce the risk of injury. We spoke to REDARC Product Manager, Charles Nesbitt, to learn more about how a renowned power tarp company are keeping their auxiliary batteries charged throughout the day.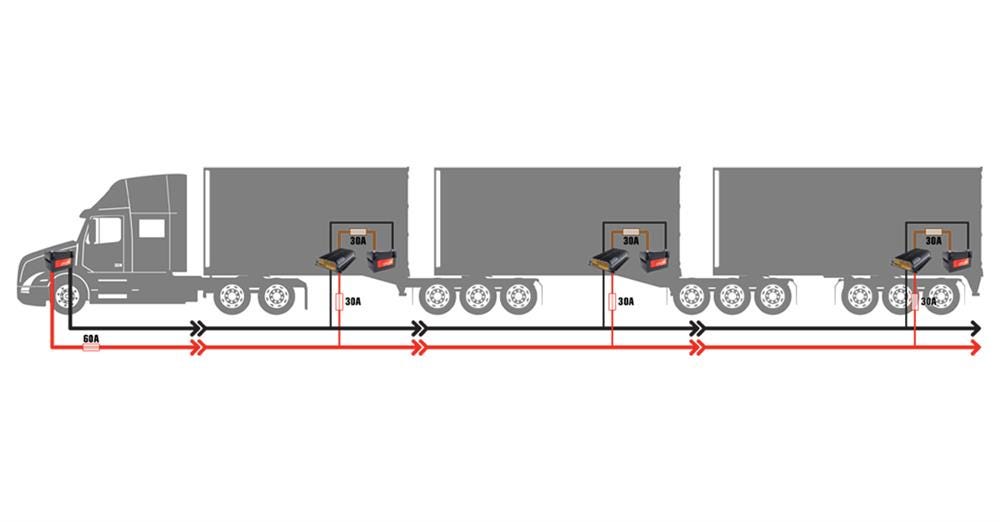 What problem are truck drivers facing when using power tarp systems?

To keep the batteries charged and power tarp working, a battery charger is critical. Previously, the REDARC BCDC1206 was the only charging option. But with only a 6 amp output, is could be bit on the small side and, depending on your usage, might not be able to keep up the charge to ensure the tarp can be opened and closed multiple times a day. With many truck drivers only doing short trips between deliveries and more frequent stops, tarps are needing to be opened and closed more often and not given enough time to recharge in between uses.
What solution has REDARC created to fix this issue?

REDARC's BCDC1212T light-duty DC battery charger is the perfect solution, providing plenty of charge to ensure your tarp can be used all day. Designed as a 12 volt, 12 amp, input current-limited DC to DC battery charger, the BCDC1212T is perfect for getting your trailer auxiliary batteries to 100% state of charge while you're on the move. With enough charge to keep your power tarp functioning all day, the BCDC1212T works by taking power from the vehicle's alternator to charge the auxiliary battery whilst driving, so your battery is getting charged between uses as you move between sites.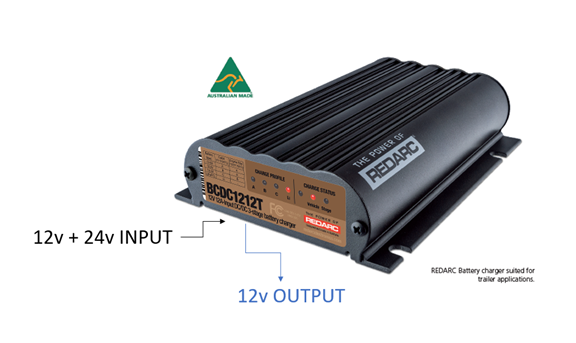 How does the BCDC1212T light-duty DC battery charger work?

Capable of charging lead acid, calcium content, Gel, AGM and lithium (LiFePO4) batteries, it is perfect for any power tarp system. At 24v operating voltage, the BCDC 1212T will boost current up to 20A maximum. With a unique charging profile for each battery type, it allows power tarp users to save time by powering the battery throughout the day and removing dependence on AC mains charging.
Designed and built by REDARC to the highest quality, the BCDC1212T is moisture, dust and mud resistant, and the most reliable battery charger of its kind. Pre-wired with a customised wiring harness, it has been designed to assist in smaller trailer mounted auxiliary battery box installations. Supported with 23 and 20 amp fuse kits and a battery-to-fuse cable, the BCDC1212T is designed for easy installation.
By installing the BCDC1212T, drivers can be confident their trailer battery is being charged correctly, preserving battery health and avoiding the hassle of running out of power during the day when power tarps are used frequently.
Where can drivers find more product information?

For more information on the BCDC1212T light-duty DC battery charger, visit www.redarc.com.au/12a-light-duty-trailer-dc-battery-charger, or contact power@redarc.com.au or 1300REDARC to discuss your needs and secure a field trial.