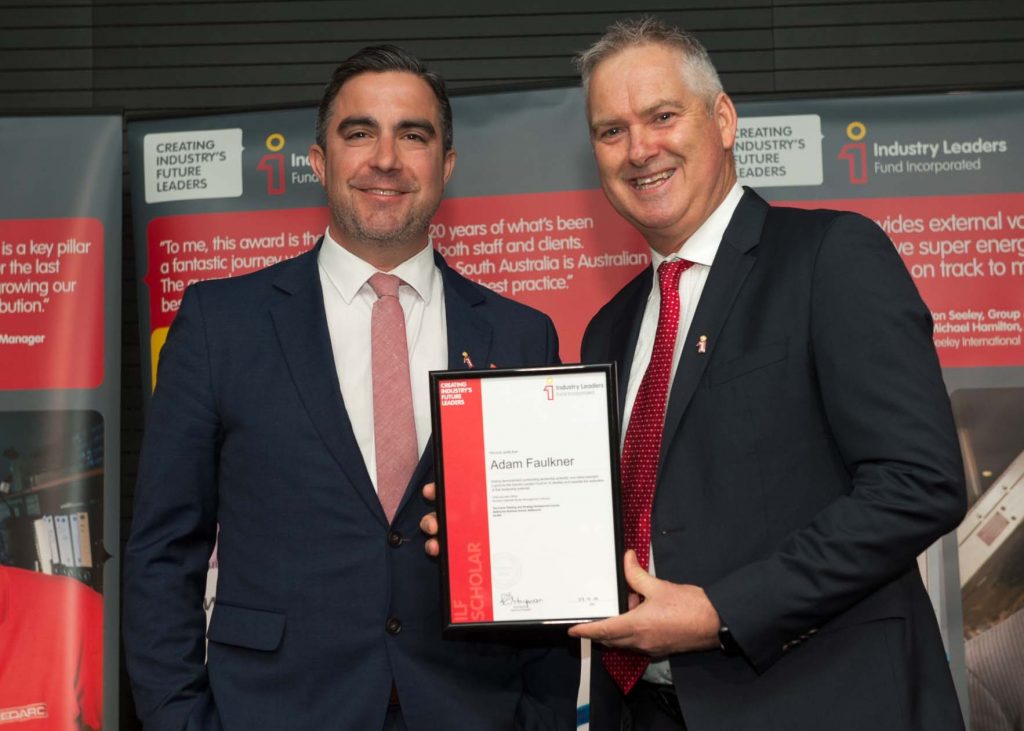 REDARC is excited to congratulate Managing Director, Anthony Kittel, on being awarded the inaugural Colin J Peter AM Memorial Award. Awarded to him by the Industry Leaders Fund, the Award recognises a scholar engaged in manufacturing that embodies the values of the ILF and the values and community contribution of Colin Peters AM.
After careful consideration the ILF Board felt that Anthony Kittel was the stand-out Scholar for this award, "Anthony has contributed actively to the goals of the ILF including as inaugural Chairman of the Scholars Committee, he actively mentors and supports other business leaders and workforce training opportunities, both at REDARC and in the community."
As the most prestigious award made by the ILF, the Colin J Peter AM Memorial Award is named after the Fund's inaugural President, the late Colin J Peters AM. It is awarded to commemorate the contribution of Colin J Peters AM to the founding and success of the ILF in providing opportunities for learning and experience to aspiring industry leaders in South Australia.
Speaking on his receipt of the award, Anthony Kittel said, "I'm honoured to receive this award after working with the Industry Leaders Fund for a number of years now. It's wonderful to work with a Fund that is awarding and supporting the efforts of South Australian manufacturers."
The Industry Leaders Fund Foundation was established in 2009 with the aim of providing education grants to South Australia's future leaders and entrepreneurs. The ILF Foundation accepts contributions from individuals and business and one hundred percent of the funds are distributed to successful applicants.
For more information on the Industry Leaders Fund or the Foundation visit their website.