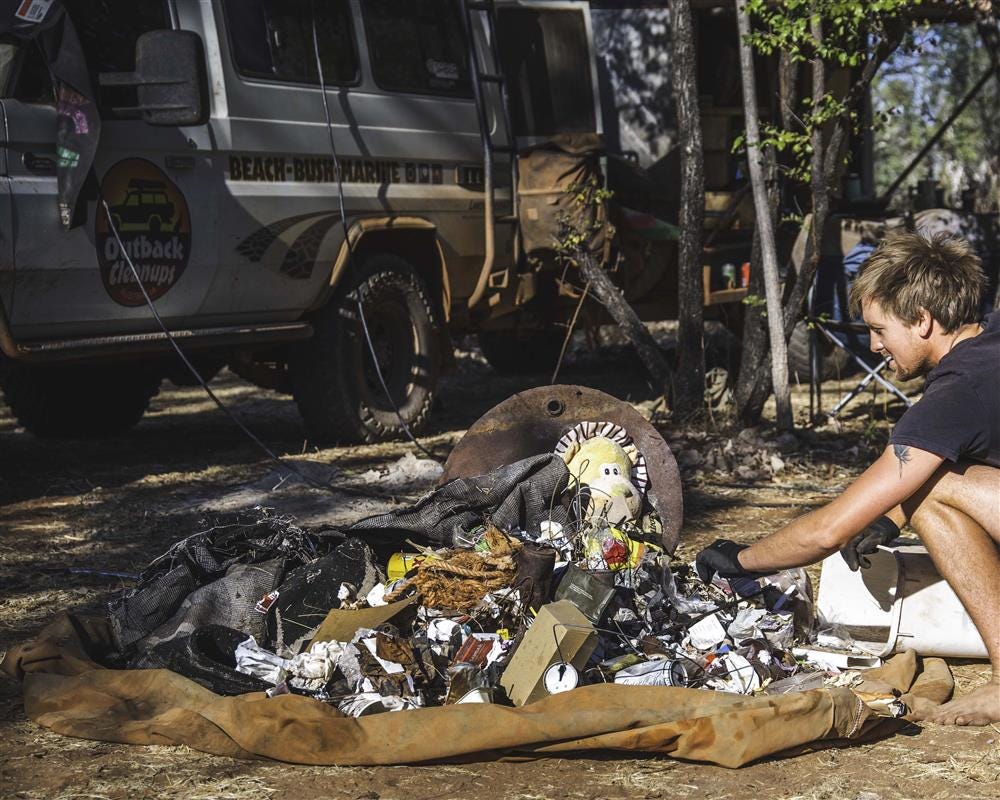 REDARC were thrilled to support Outback Cleanups Australia with a portable power solution on their recent trip to clean up the Murray River. During March, OCA covered over 600km of the Murray by boat, collecting over 1,990kg of rubbish along the way.
To keep their devices powered and fridge cold while off-grid, REDARC provided OCA with a GoBlock portable power system for their trip. Travelling by boat, they needed a versatile power solution that could be easily moved in and around the boat as well as to the campsite when needed.
To keep the GoBlock charged without the need for AC power, OCA used a 160W solar blanket. Able to be folded down, the solar blanket is small enough to be stowed in the boat without taking much valuable space.
"The GoBlock was unreal," said Boe, OCA's founder, "It was perfect for this solo mission along the river and kept my Engel fridge running as well as GoPro, phone and drone charged."
Built tough, GoBlock is the perfect power system for this type of trip. It's rugged enough to handle any splashes, dirt and dust, and light enough to be easily taken in and out of the boat as needed.
Founded in 2019, OCA are a not-for-profit organisation striving to combat the rising level of rubbish pollution in natural environments across Australia. To date they have collected over 62,000kg of rubbish from Australia's most beautiful natural landscapes with the help of volunteers.
The rubbish collected from this trip included glass, household items, tyres, batteries, car parts, building materials and clothing and was removed, sorted and logged by OCA.
REDARC has supported OCA on their last two vehicle builds, providing them with the power to go off-grid and clean up some of Australia's most remote destinations.
Learn more about Outback Cleanups Australia and how you can support them at outbackcleanupsaustralia.com.