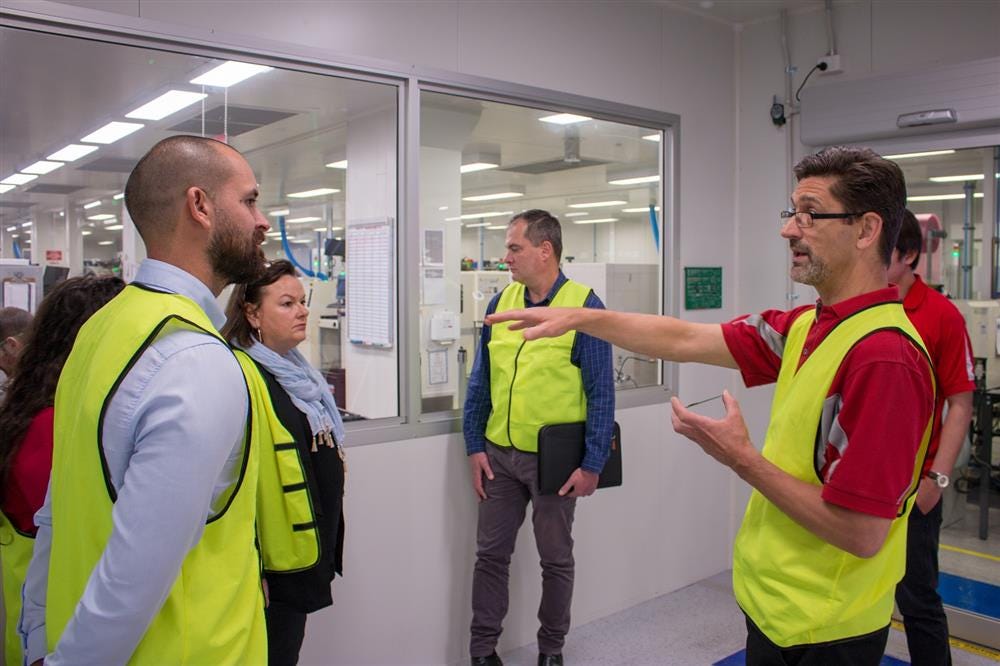 Top: Participats of the Governor's Leadership Foundation Program at REDARC.
Below: Participants were given a tour of the manufacturing facility.
On Thursday, 22nd of October, REDARC were pleased to host participants of this year's Governor's Leadership Foundation Program. The Governor's Leadership Foundation Program is the Leaders Institute of South Australia's flagship program, focussed on accelerating the leadership capabilities of participants through an immersive course.
The visit included presentations and a tour of REDARC's state of the art facilities.
REDARC would like to congratulate the 2020 recipients of the Dr Paul Collier Scholarship, Paul Ridley, Youth Work Team Leader at Barkuma and Stacey Baldwin, General Manager/Producer of Slingsby Theatre Company, and Acting Chair and Board Member of disability arts advocacy and service organisation, Access2Arts.
Speaking of the scholarship, REDARC Managing Director, Mr Anthony Kittel said, "REDARC is proud to sponsor the GLF providing two 50% scholarships in honour of the late Dr Paul Collier, a leader in the disability arts community, founder of the Dignity for Disability Party, quadriplegic and my classmate of the 2009 GLF program, who passed away in early 2010."
"The scholarship supports participation in the GLF Program for leaders with a disability or a leader in an organisation that provides support for those with a disability. REDARC strongly believes in and fully supports equality in the workplace and by sponsoring this scholarship it reflects our values and our dedication to this cause."
For more information about the Leaders Institute of South Australia visit their website.