REDARC has added to its range of accessories for their Tow-Pro Elite, further improving the installation of the award-winning brake controller.
This includes the addition of the Tow-Pro Elite Mounting Kit (EBMK-001), which simplifies the installation of the brake controller main unit under the vehicle's dash. It is designed to fasten the main unit with 2 x M4 bolts either at right angles, in-line or diagonally across the main unit. It also features an M6 slot and nut/bolt allowing connection to the vehicle on a suitable M6 stud or M6 hole.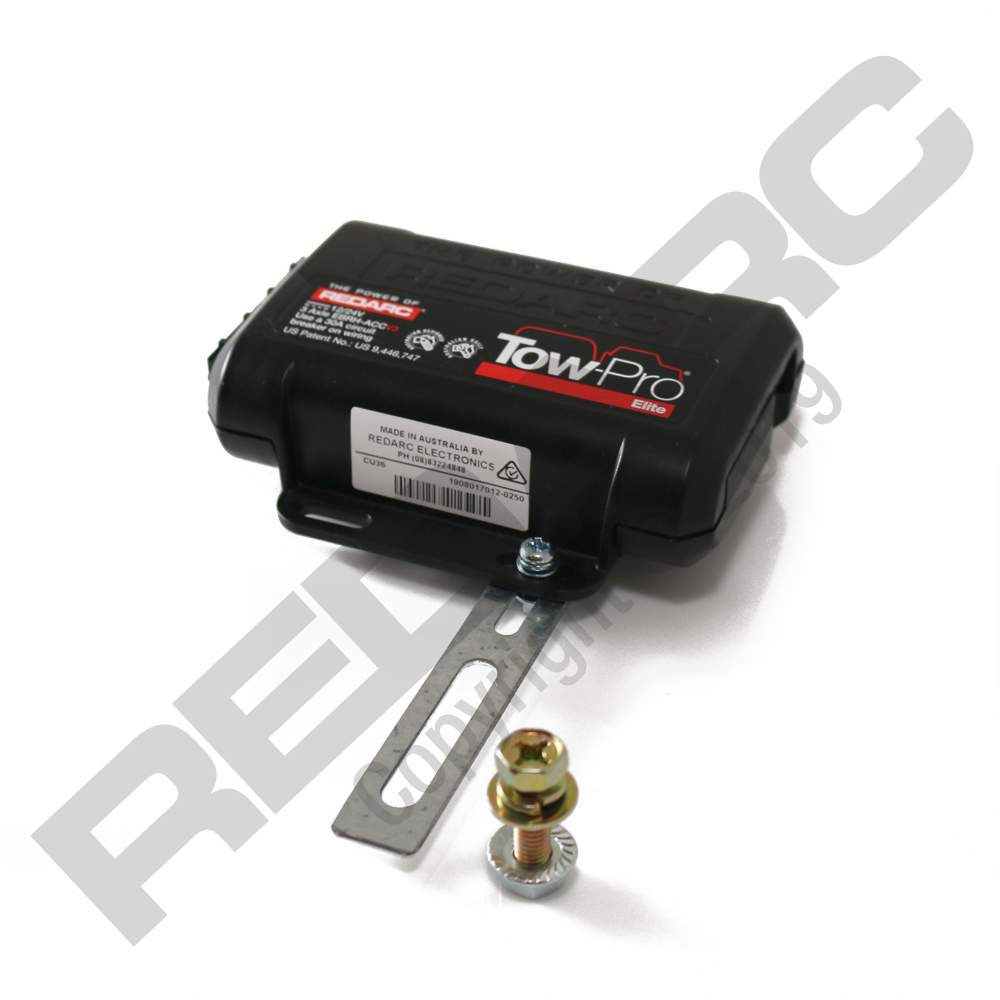 REDARC have also added an additional Switch Insert to their range. The REDARC TPSI-008 Switch Insert Panel is suitable for the Nissan Pathfinder R52 (2013-onwards), Navara NP300 (2015-onwards) and Mercedes-Benz X Class (2018-onwards), replacing the switch blank in the front console.
Tow-Pro Switch Inserts provide the installer with an OEM looking remote head mount whilst maintaining ADR21 compliance when fitted correctly. Bulk packs can be ordered via part number TPSI-00*- B through your local distributor.
Another recent release is the Encapsulated Protection Device (EPDK-001). It has been designed to fit in the trailer stop lamp feed to support the installation of the Tow-Pro Electric Brake Controller on vehicles where 'back-feed' of 12V (during Tow-Pro Manual Override) may interfere with the vehicle systems. When installed correctly, the EPDK-001 ensures correct trailer braking and Stop Lamp operation when the vehicle brakes or the Tow-Pro Manual Override is used.
It is suitable for general purpose use and rated at 7 Amps for both 12 and 24V applications. It is totally encapsulated with sealed connections. It is also capable of supporting a maximum 7 Amps at a maximum ambient temperature of 85°C.
These new additions join our comprehensive range of accessories for the Tow-Pro range, including wiring kits, switch inserts, a protection device, remote head wiring kits and now a mounting bracket. All designed to simplify the installation of the unit into the vehicles.
The Tow-Pro Elite V3 was released in January 2019 and features improvements to the remote head and is compatible with new vehicle technology. It also maintains the simple operation it is renowned for and industry-leading selectable modes of braking, 'Proportional' for highways and sealed roads and 'User-controlled' for off-road driving.
For all information on these accessories view the Trailer Brakes range.