REDARC recently teamed up with Mitsubishi Motors as a part of vehicle testing for their range of all-terrain and 4WD vehicles. The team from Mitsubishi set out from Adelaide into the Northern Territory, aiming to push all their gear to their absolute limit, in some of Australia's harshest environments.
The National Technical Support & Service Manager at Mitsubishi, Neil Dunn, said that the environment was "harsh and rough on one of the hardest treks in the Simpson Desert, and a dream trek for most 4WD enthusiasts."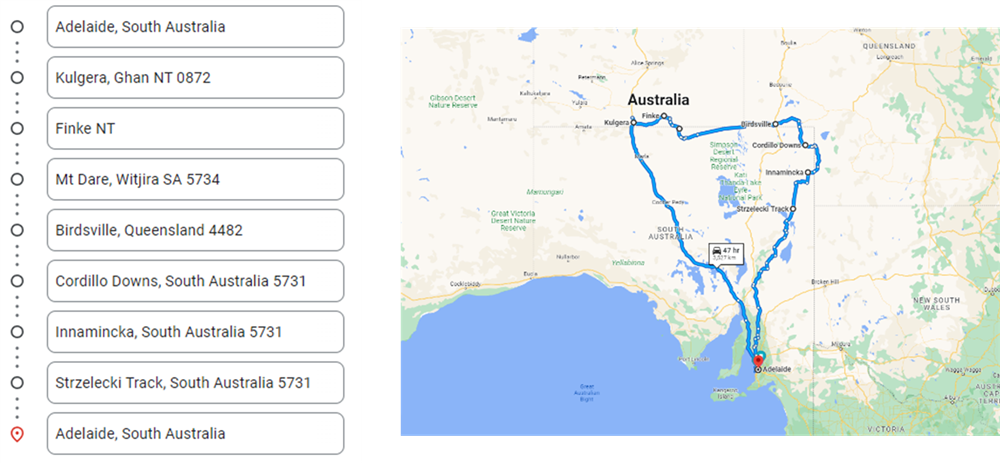 REDARC fitted Neil's Mitsubishi Triton with a portable off-grid power management system, featuring the award-winning GoBlock. This system is built tough for the most rugged and distant off-grid adventure, yet suitable for practically any vehicle, from cars and vans to 4WDs.
The GoBlock by REDARC is both a portable power source and a flexible in-vehicle dual battery system, capable of powering electronics and accessories when away from home.
REDARC wanted to provide Neil and his crew with a solution we knew would flourish in an off-grid environment, with the unique ability to unpack the product and unwind around the campsite once pulled up. The GoBlock was installed in the canopy of the vehicle, paired with the PowerDock. The dock allowed the GoBlock to get charged up whilst driving throughout the day.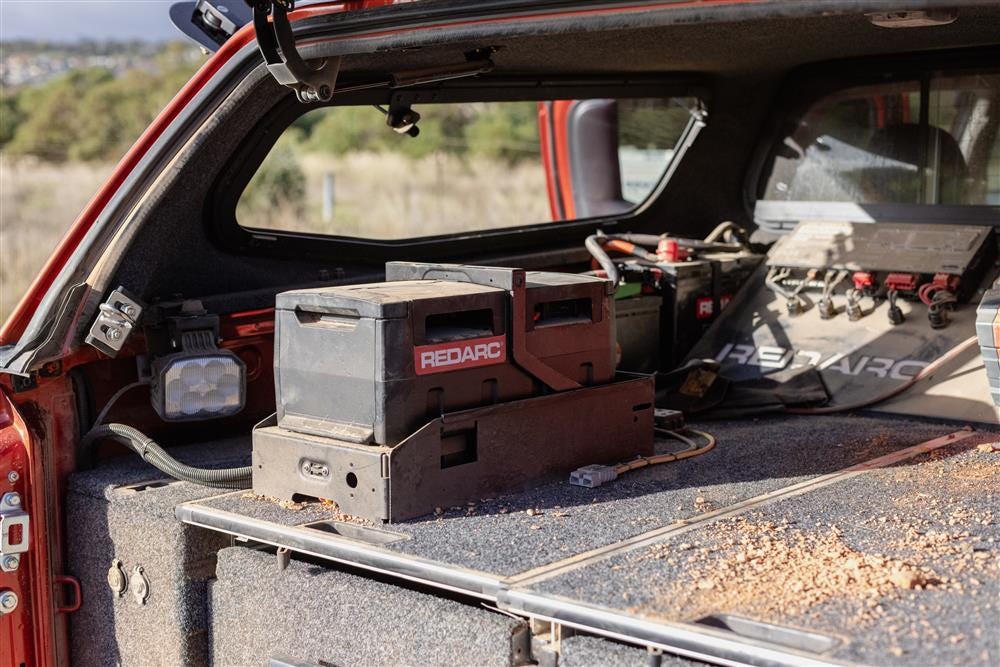 The interior equipment was covered in dirt and thrived in extreme conditions with the gear they were powering working without a fault.
The harsh environments that Neil took his vehicle through was bound to put everything on-board to the test. The rugged casing of the GoBlock and PowerDock was highly regarded by Neil and his team, running flawlessly for the duration of the trip.
"The ergonomic handles were convenient, and the unit was easy to remove and re-install using the PowerDock by one person. The GoBlock unit easily powered our 2 fridges overnight with capacity to spare. The powerful fridge and merit sockets were used for this function."
REDARC's GoBlock features USB, accessory, Merit, fridge and Anderson outputs, making it ideal for charging your smart devices, phones, games, cameras and drones, as well as powering lights, compressors, a portable fridge and more.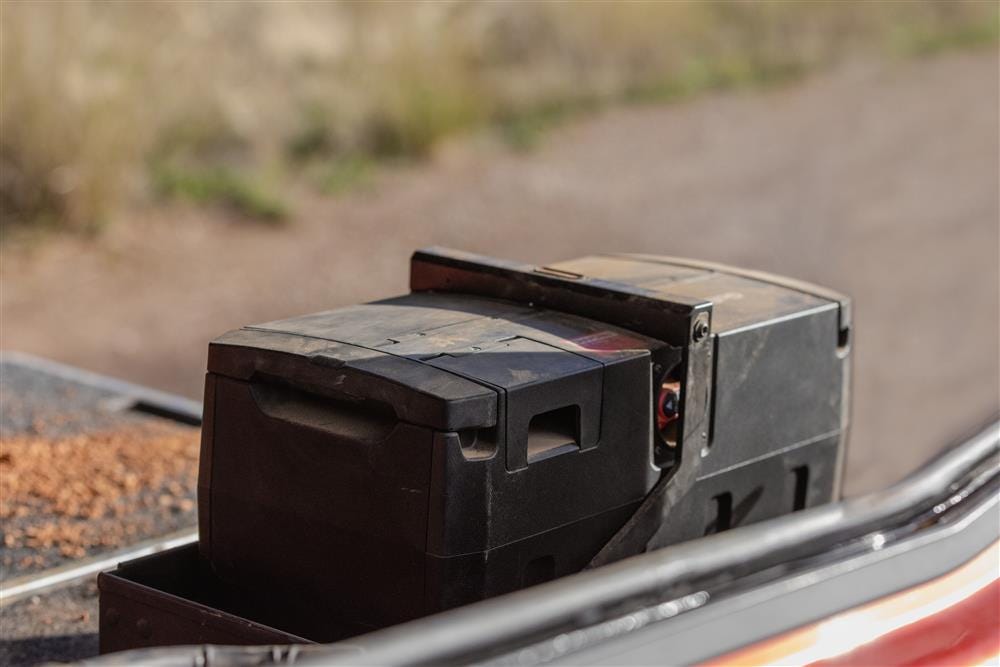 Neil mentioned the tracks were "corrugated, dusty, dry, washed out and rough. The GoBlock remained secure in the PowerDock over this terrain." With an IP52 protection rating, the GoBlock's inputs and outputs are neatly recessed with tough shields to protect them from hard knocks and inclement weather. Meaning almost no terrain is too tough for the GoBlock.
Conquer the outdoors just like Mitsubishi, in any build, with REDARC's mobile off-grid solutions.
"Well Done REDARC – a sensational piece of equipment!"
To take your camping setup to the next level, visit redarc.com.au/goblock for more information.