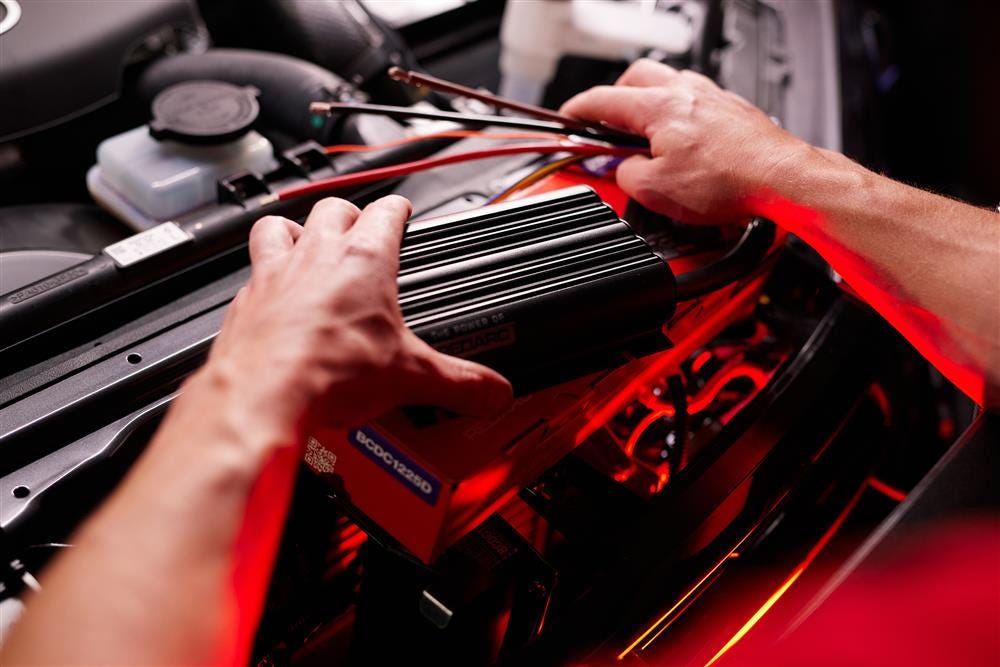 REDARC is excited to announce an update to the firmware of their flagship DC-DC automotive and off-road, BCDC in-vehicle dual battery chargers.
"These changes relate to the firmware which offers additional features that have become relevant due to the changing needs of our customers. There is no change to the form factor, and they will continue to connect and integrate with the range of BCDC accessories," says Product Manager, Dylan Pinkard
The additional features include:
Enhancements to the charging conditions for Smart alternator systems, especially with Idle-Stop vehicles. This includes new Turn ON, Turn OFF voltage thresholds coupled with a better explanation of these voltages and new BLUE wire connection points described in the Installation Manual
An increase in the BOOST charging time limits on the Lithium charge profile. The BOOST charging time has been increased from 2 hours to 3h40min before activating a timeout. The charging in boost will resume at 4 hours if the lithium auxiliary battery still needs boost charging, meaning only a 20-minute rest period, every 4-hours, to maximise charge time
Charging profiles for smaller capacity batteries (recharged in less than 2 hours) and other types of batteries (acid, gel, etc) will retain their existing settings of 2 hours before activating a timeout to maximise customer safety and battery life.
Starting from this week, the transition to the new version of the BCDC will progress across the next 6 months as a running change. The update only applies to REDARC's dual-input dual battery chargers, part numbers BCDC1225D, BCDC1240D & BCDC1250D.
Customers with existing BCDC products seeking the firmware upgrade can contact REDARC via power@redarc.com.au and for a fee arrange to have their unit's firmware updated. The existing BCDC will need to be returned to REDARC to facilitate the upgrade.
For stockists, the firmware upgrade has been designed to be as seamless as possible. Part Numbers and pricing of the BCDC range remain the same and a subtle silver sticker on the retail packaging will confirm which units contain the new firmware to assist with inventory management and product recommendations. BCDCs featuring previous firmware versions continue to lead the market. The firmware upgrade only improves the new units so far as the above enhancements.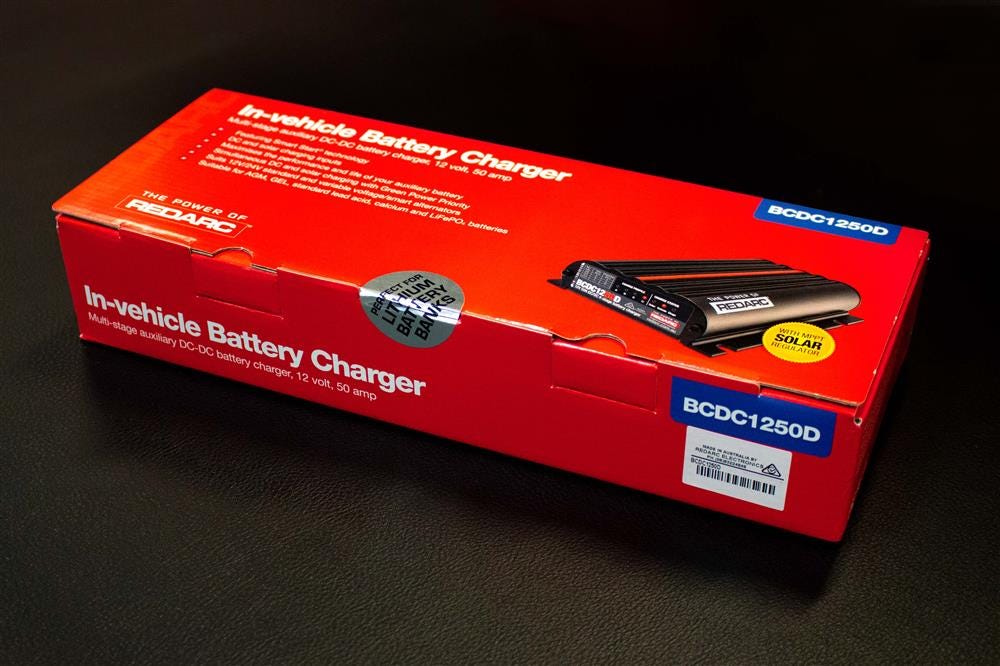 For the past 40 years, REDARC has pioneered DC-DC charging systems that can perform in extreme conditions on vehicles in off-road and long-haul situations. REDARC serves five primary markets including automotive, outdoor recreation, defence, mining and industrial.
For more information about the REDARC Group please visit redarc.com.au.