REDARC Electronics will again be exhibiting at the Australian Auto Aftermarket Expo, held at the Melbourne Exhibition Centre from the 4th to the 6th of April.
The Australian Auto Aftermarket Expo is the nation's most comprehensive exhibition of vehicle repair and servicing equipment, replacement parts, tools and accessories. Hosted every two years by the Australian Automotive Aftermarket Association (AAAA), industry experts will update businesses on the latest technologies available and the new trends in workshop management.
National Sales and Marketing Manager Ben Marsh said, "The AAAA provides REDARC with a fantastic opportunity to engage the aftermarket and deliver valuable updates and information sessions surrounding our expanding product range. We've seen audience and interest levels increase dramatically each year and can't wait to showcase some exciting new products."
This year REDARC will display new products recently launched including the Tow-Pro Elite V3, BCDC1250D in-vehicle battery charger and the SmartCharge AC Battery Chargers. In exciting news, their stand will also feature the RedVision Total Vehicle Management System which is now available to the aftermarket through major automotive distribution channels. Hummingbird Electronics purchased by REDARC in 2015 will also have a range of products on display.
The Australian Auto Aftermarket Expo will be co-located with the Collision Repair Expo. Entry is free and visitors will be able to check out a combined total of about 400 exhibits over nearly five acres of display space.
REDARC's technical and sales experts will be in attendance for the show's duration, ready to assist with any queries relating to the product range. You can visit REDARC Electronics at stand F50, Automotive Aftermarket section at the Grand Pavilion.
For more information about the Australian Auto Aftermarket Expo

visit their website

.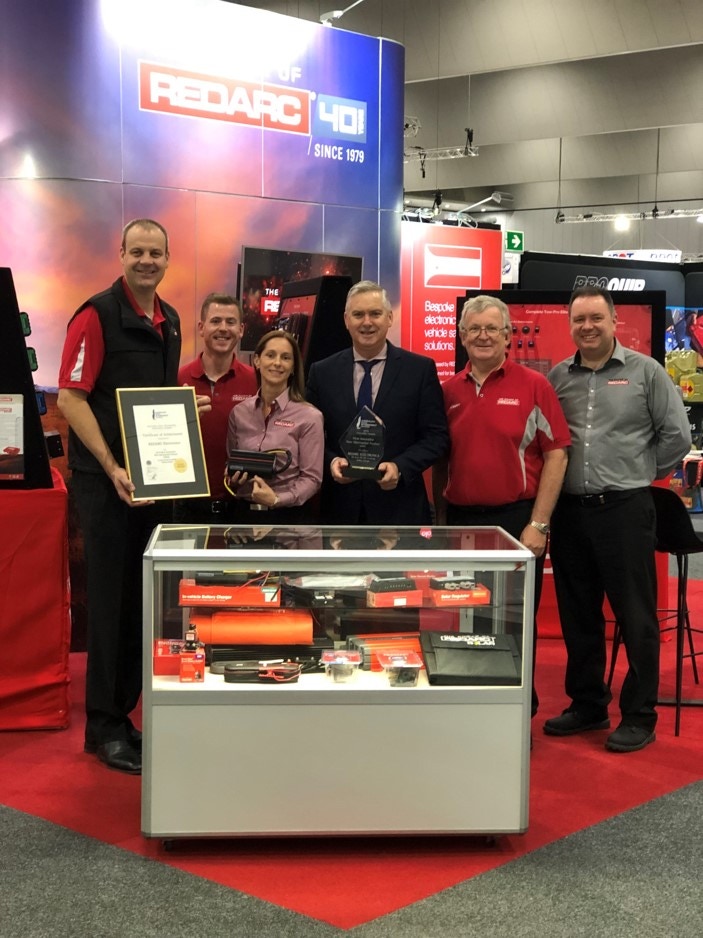 BCDC1250D Dual Input In-Vehicle Battery Charger has won the Award for Most Innovative New Aftermarket Product (4WD) at the 2019 Australian Auto Aftermarket Awards.