REDARC are thrilled to have been awarded the Design for Exporting – Design Strategy Award at the 2018 Business SA Export Awards.
The Design for Export Awards is an initiative that aims to discover, celebrate and recognise the excellence in design-led innovation throughout South Australia.
The Design for Exporting – Design Strategy Award recognises international success by a South Australian business through the application of design-led thinking and strategy throughout the value chain.
REDARC's focus on export has steadily evolved over years, in 2018 there is a heightened focus on product design for global markets. Key to our development of the right products is understanding our market and customer needs on a global scale.
National Sales and Marketing Manager, Ben Marsh who accepted the award said he was pleased to be recognised for REDARC's efforts in export and manufacturing products for international markets.
"The award is a fantastic opportunity for all of REDARC's staff to reflect on what we have achieved in relation to export in the past 12 months. It is also showing other South Australian businesses that there is a great potential for export of their products and services and they too can compete in international markets."
The award is further recognition of REDARC's efforts into export and adds to the Exporter of The Year Award which we won at the 15th annual Manufacturers Monthly Endeavour Awards in July.
This year's award recipients were selected by a panel of past winners and were presented by Business SA, the South Australian Chamber of Commerce and Industry.
For more information on the award night, visit the Business SA website.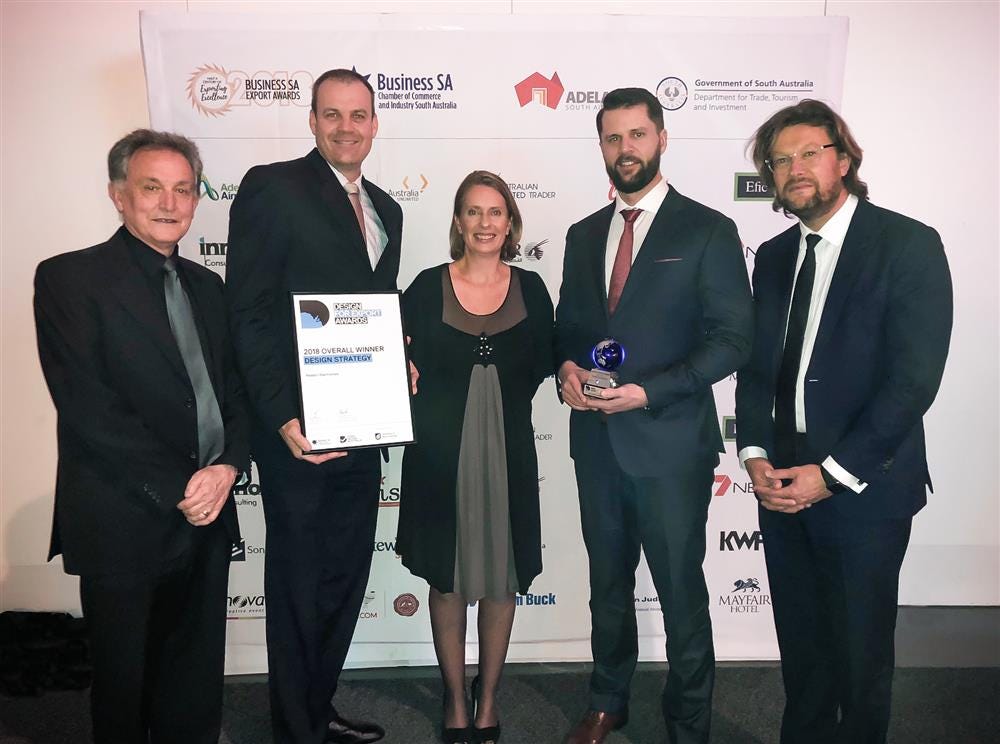 Recipients of the award on behalf of REDARC were National Sales & Marketing Manager Ben Marsh and Product Manager - Manufactured Products Dylan Pinkard.