REDARC is excited to launch their new range of ultra-portable monocrystalline solar blankets.
The new monocrystalline solar blankets will be available in 160, 240 and 300-watt power ratings with the 300-watt solar blanket being the highest capacity solar blanket or panel ever available from REDARC.
Solar blankets offer the ultimate in portable solar generation as well as flexibility not found with folding or fixed solar panels. The new range is up to 40% lighter than other portable solar options but also folds down to a compact 36 x 36 x 8cm unit, making it easy to stow away when it's time to hit the road. They're easy to move around camp when chasing that elusive sunshine and due to their blanket-like construction, can be draped over the bonnet or windscreen, from an awning, or simply laid flat on the ground.
Each solar blanket is constructed from heavy duty canvas and covered in an anti-reflective and scratch resistant ethylene tetrafluoroethylene (ETFE) coating. Improving efficiency and making them extremely durable, perfect for off-road conditions.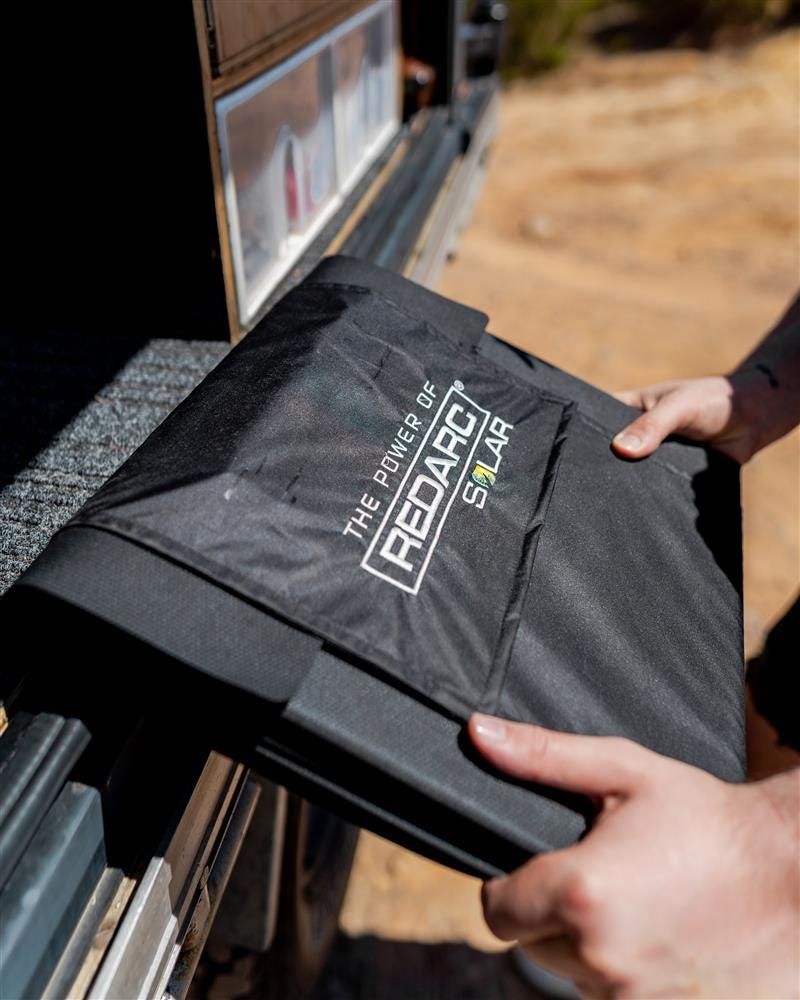 The new solar blankets include genuine industry standard Anderson™ SB™ 50 connectors for convenient plug-and-play portability. Kits are also available which include a corresponding REDARC solar regulator and extension cables for an out-of -the-box, ready to use solution.
General Manager Aftermarket Sales, Ben Marsh said, "With great cell efficiency at a competitive price point, REDARC's new solar blankets offer more value than ever, in an extended range of sizes. We're excited to release them into the market."
For the ultimate portable power set up, couple the new solar blankets with REDARC's lithium powerhouse, the GoBlock. The new solar panels complement REDARC's whole off-grid power solutions – power generation, storage, charging, management, and conversion.
Like all REDARC products, the new solar blankets are backed by nation-wide support, including a 2-year hassle free warranty and after-sales service to answer any questions.
For more information visit www.redarc.com.au/solar-products/solar-blankets.