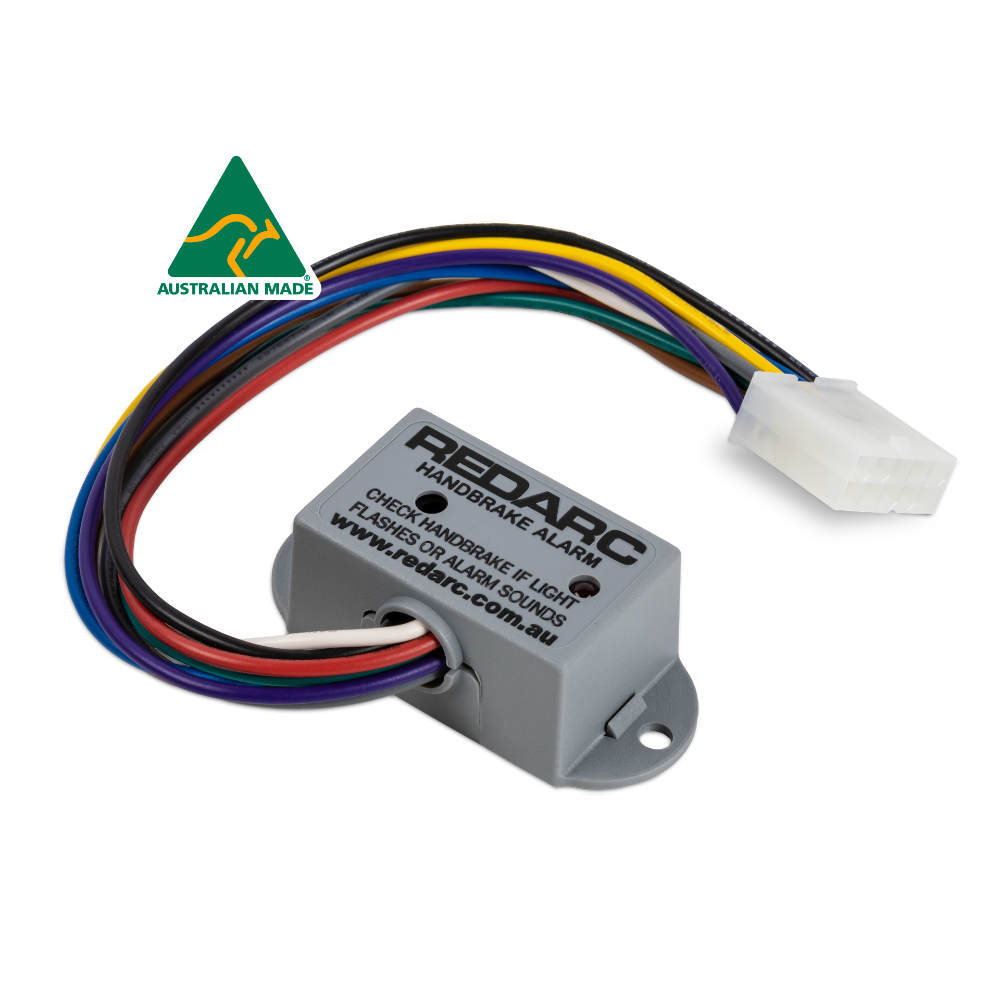 REDARC is pleased to introduce HBA1224-003, a new connectorised version of their market leading handbrake alarm.
The HBA1224 handbrake alarm mitigates the risk of runaway vehicles in mining, industrial and commercial applications. Compatible with both 12V and 24V systems, it provides an audible and visual warning if the door is opened while the handbrake is not applied. Once the alarm starts, it stays active until the handbrake is applied (even if the door is closed again).
The handbrake alarm features a built in LED warning light and piezo buzzer, but can also be used to trigger an external LED, lamp or alarm when combined with a suitable relay.
Previously only available with a fly lead loom, the new HBA1224-003 introduces a prewired 10-way (9 wire) Molex connector. A corresponding mating connector is also now available separately (HBAKIT-001) or as a kit with HBA1224-003 (HBA1224-003-KIT1).
The functionality of the handbrake alarm remains the same however the HBA1224-003 minimises installation time and complexity into a range of vehicle types and platforms. This makes it perfect for integrating into wiring harnesses for fleet installations, or for applications where crimping is preferable to soldering.
REDARC's Ben Marsh, General Manager of Aftermarket Sales ANZ explains, "The new connectorised handbrake alarm provides another option for our fleet customers, ensuring that REDARC continues to have the best solution for improving vehicle safety onsite across Australia and New Zealand."
The compact unit measures just 50x30x25mm, small enough for dash mounting in most vehicles and machinery.
Like all REDARC products, the HBA1224-003 comes with nation-wide support, including a 2-year hassle free warranty and after-sales service to answer any questions.
For more information visit redarc.com.au/handbrake-alarm.