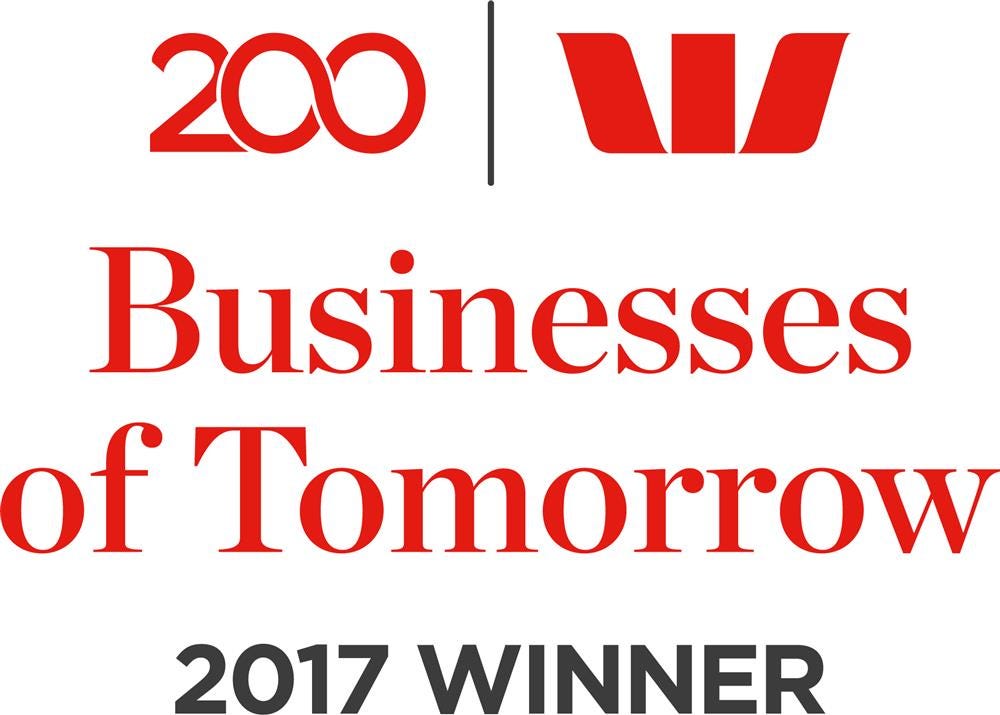 REDARC Electronics are pleased and deeply honoured to announce that it has been named one of Westpac's Top 20 "businesses of tomorrow".
As part of the BoT program, Westpac recognised 200 of the nation's outstanding companies at a summit in Sydney on the 7th of April.
The Westpac Businesses of Tomorrow program recognises and supports Australian businesses today who have a clear vision for tomorrow. The program was announced in April 2016 to help businesses, big and small, transition and grow in a changing economy. The program had an incredible response from Australian businesses, receiving close to 2,000 applications.
Of the 200 recognised, 20 businesses were exclusively picked to be given the opportunity to participate in a mentor-matching program with Australian business leaders such as fashion designer Carla Zampatti and AGL chief executive Andrew Vesey. The 20 businesses will also receive a tailored $100,000 professional services package and a global study tour in the USA and China.
David Lindberg, judge and Chief Executive, Westpac Business Bank, said: "REDARC has been selected as a Westpac Business of Tomorrow for its bold vision to quadruple the business through market expansion, and its focus on innovation with over 30 employees dedicated to research and development.
"The business has a strong management team which has delivered growth and profitability.
"With effective leadership, a key driver of success not only for today, but also beyond tomorrow, REDARC is a deserving high potential Business of Tomorrow", Mr Lindberg added.
REDARC was one of three SA businesses to be included in the top 200 list, alongside construction firm Ahrens Group and Guide Dogs SA/NT and is the only South Australian business to be in the Top 20 Business of Tomorrow program.
Managing Director, Mr Anthony Kittel stated REDARC's secret to success is their unrelenting focus on innovation, passion for learning, building a team based culture and a "Customer is King" approach that has transformed REDARC into an iconic brand.
"Being a technology focused business, REDARC's entire business model is based upon innovation. We choose to put technological development into everything we do and invest 15% of annual revenue into R&D."
"As an advanced manufacturer, we need a highly skilled and empowered workforce, and without this our product wouldn't be at the technology level that it is today", he added.
Ahead of the $20 million expansion of their manufacturing facility in Lonsdale, South Australia, REDARC will be looking to double their workforce over the next four years as well as the purchase of additional state-of-the art machinery and testing and validation equipment. This will enable REDARC to comply with international market regulations as well as defence and medical standards.
One of the judges for the list, Lyn Cobley, Westpac's Institutional Bank Chief Executive said, "We found the calibre of applicants extremely high. These are leaders with a strong sense of purpose and the capability to think differently about meeting customer needs that exist today and those that may be needed in the future."
REDARC Electronics has over 35 years' experience in the research, design, development and manufacture or a range of electronic and power management products. REDARC was recently awarded back to back Excellence in Manufacturing – Gold Award (over $10 million turnover) at the Australian Auto Aftermarket Excellence Awards Banquet.