ALWAYS HAVE BEEN AND ALWAYS WILL BE AUSTRALIAN MADE AND AUSTRALIAN OWNED
Off the back of our 40th Anniversary in 2019, the year 2020 is a continuing celebration of Australian manufacturing and Australian Made products*. REDARC has partnered with the official Australian Made Campaign and adopted the iconic Australian Made and Owned logo.
REDARC will continue to excel as a manufacturer in Australia. For 40 years REDARC have been researching, designing, developing and manufacturing a range of electronic voltage converters, power supplies, battery chargers, brake controllers and trailer braking products right here in SA.
With a growing export portfolio, the time is right to bring more attention than ever to our Australian made products and we believe that 'Australian made' is a point of competitive advantage.
We know that fellow Australians also feel strongly about supporting local industry and using the Australian Made logo is the easiest way for customers to identify these products.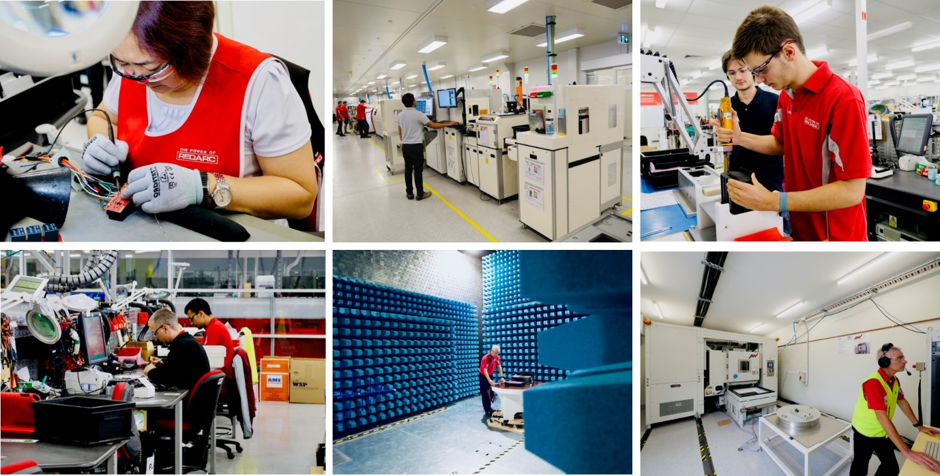 INVESTMENT AND INNOVATION
Four decades is a significant milestone for any business especially in this global economy, and the story of REDARC celebrates success and how through resilience and persistence the company has been able to buck the decline in manufacturing in Australia.
In 2002 we set up REDARC Technologies, an R&D business in which we invest 15% of revenue to foster constant innovation. This contributes to an innovative culture and leads to innovative products and solutions.
REDARC's demonstrated commitment to Australian manufacturing includes investing both in our facility and in growing our skilled workforce. In 1997, REDARC operated from a humble shed with 8 employees and now in the wake of our $22m facility expansion (2018), REDARC employs around 200 staff.
This investment not only ensures that we will continue to deliver a high volume of Australian made, premium quality products, it also prepares REDARC for growth. Even so, REDARC is already one of the biggest manufacturing employers in Adelaide's South.
AUSTRALIAN MADE AND TESTED FOR AUSTRALIA'S HARSHEST CONDITIONS
We are committed to doing things right the first time. To ensure that quality remains REDARC's hallmark, our products are built and tested for Australia's harsh conditions. Our state-of-the-art manufacturing and testing capability coupled with continuous improvement processes, mean that REDARC products benefit from an ever-increasing level of durability. This, of course leads to greater customer satisfaction.
AUSTRALIAN CUSTOMER SERVICE
We are committed to our customers in not only giving them high quality products, but also providing them with an unmatched level of customer service.
In 1997, REDARC adopted the philosophy 'Customer is King', as well as a 'no questions asked' hassle-free warranty replacement which has been implemented effectively. The customer service team is based on-site at our Lonsdale SA facility, providing customers with qualified and professional technical advice over the phone and via correspondence. We also have Area Sales Managers available in each State to provide a local connection.
AUSTRALIAN EXPORTERS
In export markets, the Australian Made logo makes the 'Australian connection' instantly and clearly, providing recognisable third-party accreditation and delivering confidence to consumers.
REDARC is currently taking domestically proven products to relevant export markets including North America (USA, Canada, Mexico), UK and Europe, New Zealand, the Middle East, South Korea and South Africa.
We are continually strengthening our global reach through our dedicated export strategies. REDARC products have been shipped to more than 35 countries.
CELEBRATE WITH US
During 2020 we will be highlighting our Australian Made products through a range of special activities. Look out for the Australian Made logo on our products.
You can find out more information about the Australian Made Campaign on their website.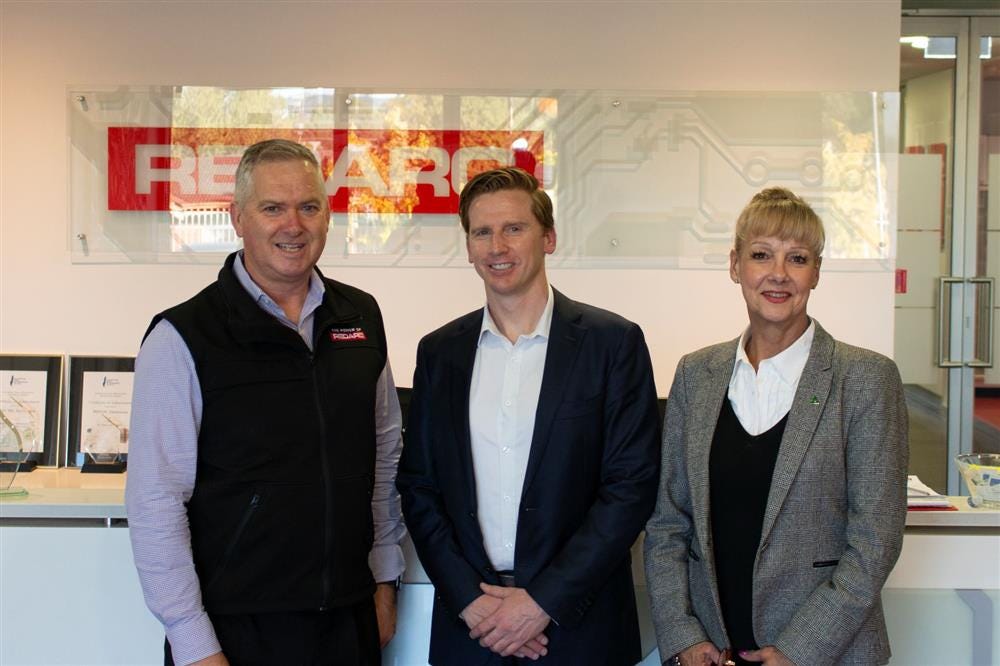 Managing Director REDARC Group, Anthony Kittel, with Chief Executive Officer, Ben Lazzaro, and Sales Manager, Astrid Wemyss-Smith from the Australian Made Campaign Ltd.
PAT CALLINAN FACTORY TOUR
In championing a spirit of adventure, Pat Callinan talks about how REDARC products keep customers in control so they can confidently follow their sense of adventure and create incredible travel experiences. And with that, the assurance that REDARC products can go the distance to enable people to experience the magnificence that is the Australian outback.
REDARC FACILITY IN 3D
Check out how our products journey through our facility from production to shipping.
*The Australian Made logo applies to REDARC's certified products.