Created by Mary Hannah and Andy, Expedition ROVE was born out of a mutual love of the open road and a good adventure. Since 2016 they have covered three continents and 23 countries. It's this love of adventure and exploration that pushes them to get further off grid every time, to see and experience things many people never get to. To keep them off the grid as long as possible they need the best gear. We had a chat with MH and Andy to find out exactly what they can't go off road without.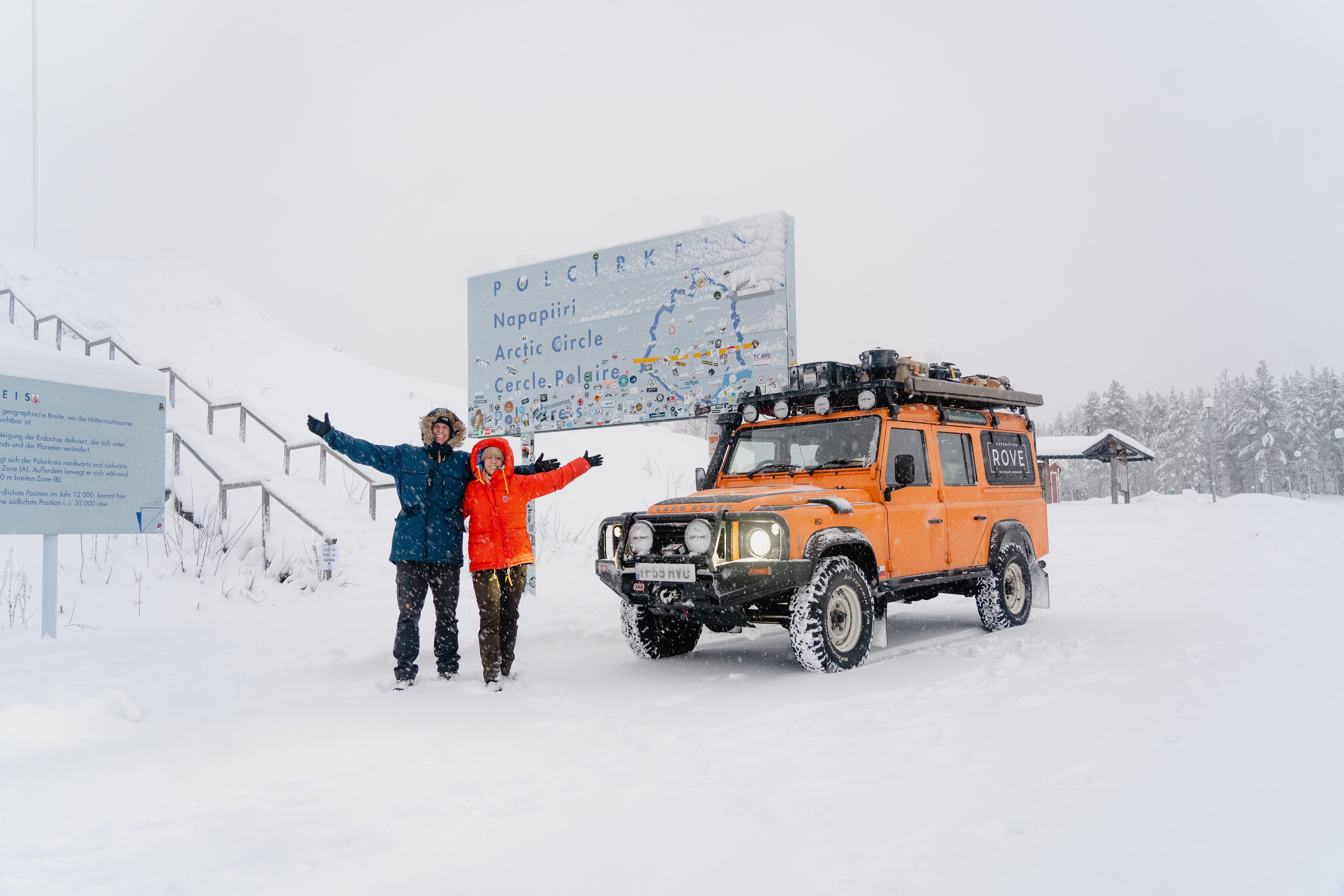 What are the vehicles makes and models you use for ROVE and why did you choose these over other options?
We have a 2005 Land Rover LR3 (the rig we drove from California to Argentina and currently have parked up in Texas) and a 2010 Land Rover Defender 110 (the rig we intended to do our Cape Town to London expedition in).
Our LR3 was our daily driver when we were living in California. Andy moved from the UK to California to join me after he got out of the British Military and he opted for a Land Rover to stick with his British roots. It turned into our weekend warrior rig and we continued to build it out over a two-year period.
In Bolivia, on our Pan-American trip, our LR3 hit 200,000 miles. With the plan to drive Cape Town to London on the horizon, we decided we should trade in our LR3 for something with a lower mileage and easier to work on for Africa. We landed on a Defender 110, one of the most simplistic, go-anywhere, vehicles ever made. It was there, in Bolivia, that we bid on Tango (our Defender 110) sight unseen, in an online auction back in the UK. To our surprise, we won.
Tell us a bit about your camping setups and why you chose to go down this path?
In our LR3 we had a rooftop tent - which was perfect for Central and South America - but now that we're in England where the weather and conditions are much harsher, we've decided to go with an internal sleeping arrangement until we get on the road full time again.
In short, we've found that in sunny weather a rooftop tent is perfect, but as soon as the wind and rain picks up camping inside the vehicle is definitely preferred.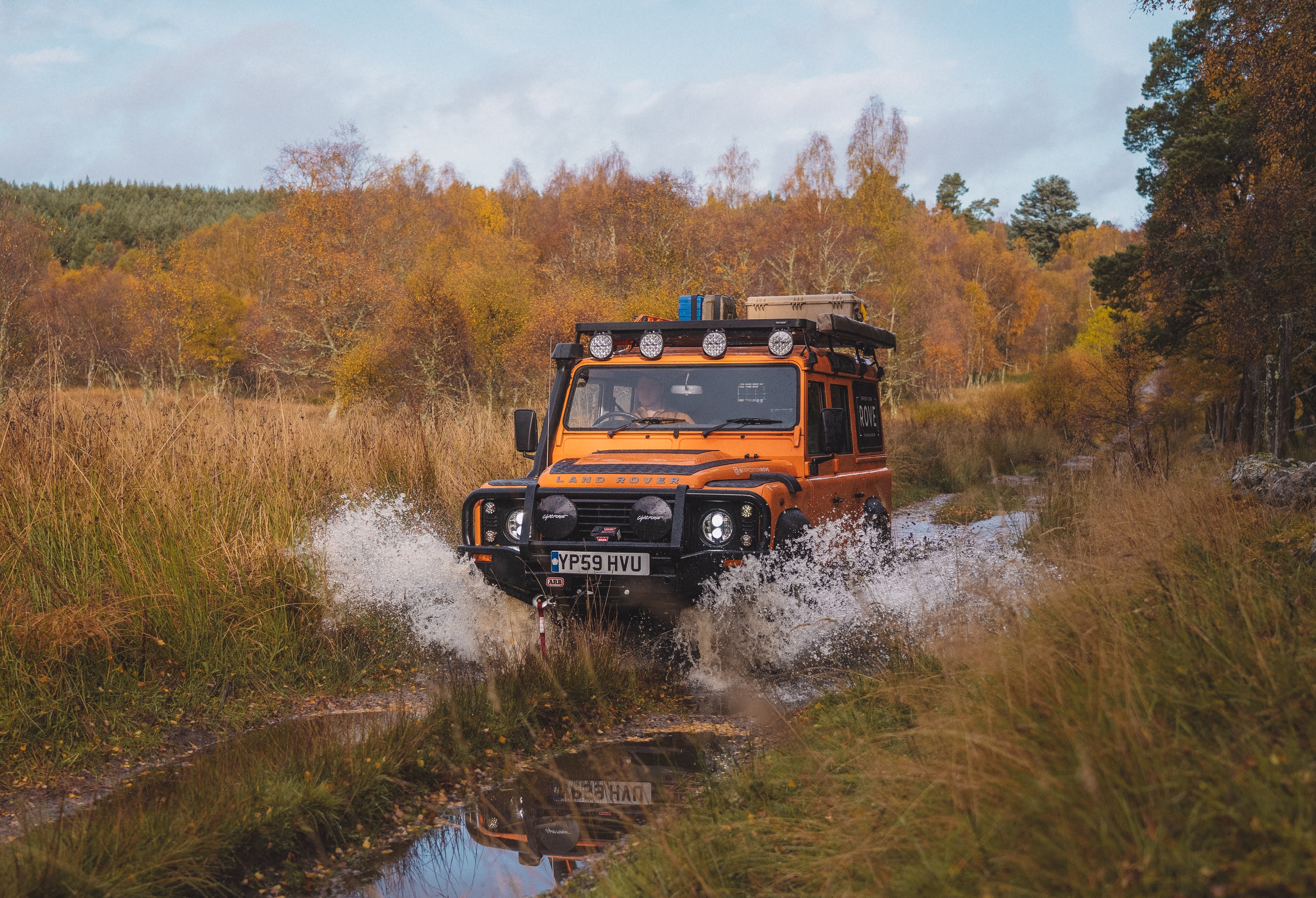 What have your vehicles been designed for?
Both of our vehicles are purpose-built overland rigs, meant to take us around the world with the comforts of home splashed in.
What products did you install to support this travel goal?
BFG Goodrich KO2s Tires and ARB On-Board Air Compressor
A dual battery system with a REDARC Dual Input 25A In-Vehicle DC Battery Charger and 2 Odyssey Batteries (34M-PC1500 and 34-PC1500T)
A Dometic CFX50 fridge
Front Runner Roof Racks, Awning and slide out table
A LifeSaver 20L water filtration jerry can for clean drinking water no matter where we are in the world.
Lightforce Lights so no matter the terrain or time of day, we have visibility
Recovery Gear including MaxTrax, a WARN 9.5 XP-S Winch on an ARB Deluxe Bumper
Rooftop tent (on LR3 and eventually on our defender)
2-burner Camp-Chef Stove and 10lb Propane Tank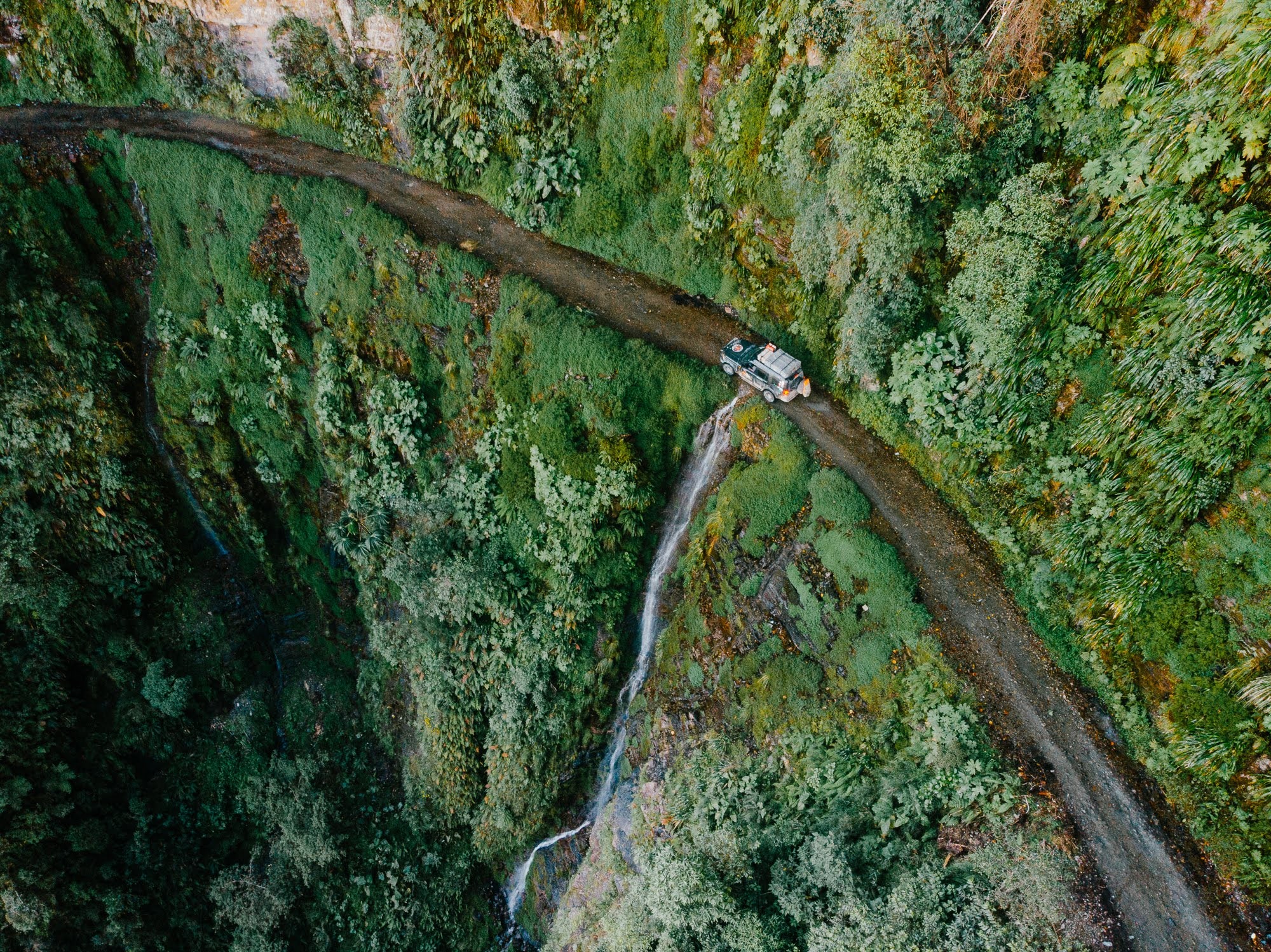 How did wanting to be on the road for an extended period affect/shape these plans?
When we transitioned from weekend trips to long-term expeditions, we needed to take a good hard look at what we would need to be off-the-grid for longer periods of time. There are minor tweaks we needed to make to our setup (larger propane, dual battery setup, fridge etc) to ensure that we were more self-sufficient since resupply wouldn't be as simple as popping down to the local market or calling AAA if we had car troubles.
How have you considered space in your setup/what considerations have you had to make when deciding to live in your vehicles?
Everything is a trade-off. You've got a very limited amount of space both inside and outside your vehicle, so you must be incredibly methodical about how you design it, making sure it fits your specific travel style and needs. Every piece of equipment and gear needs to be justified - there's no room for excess.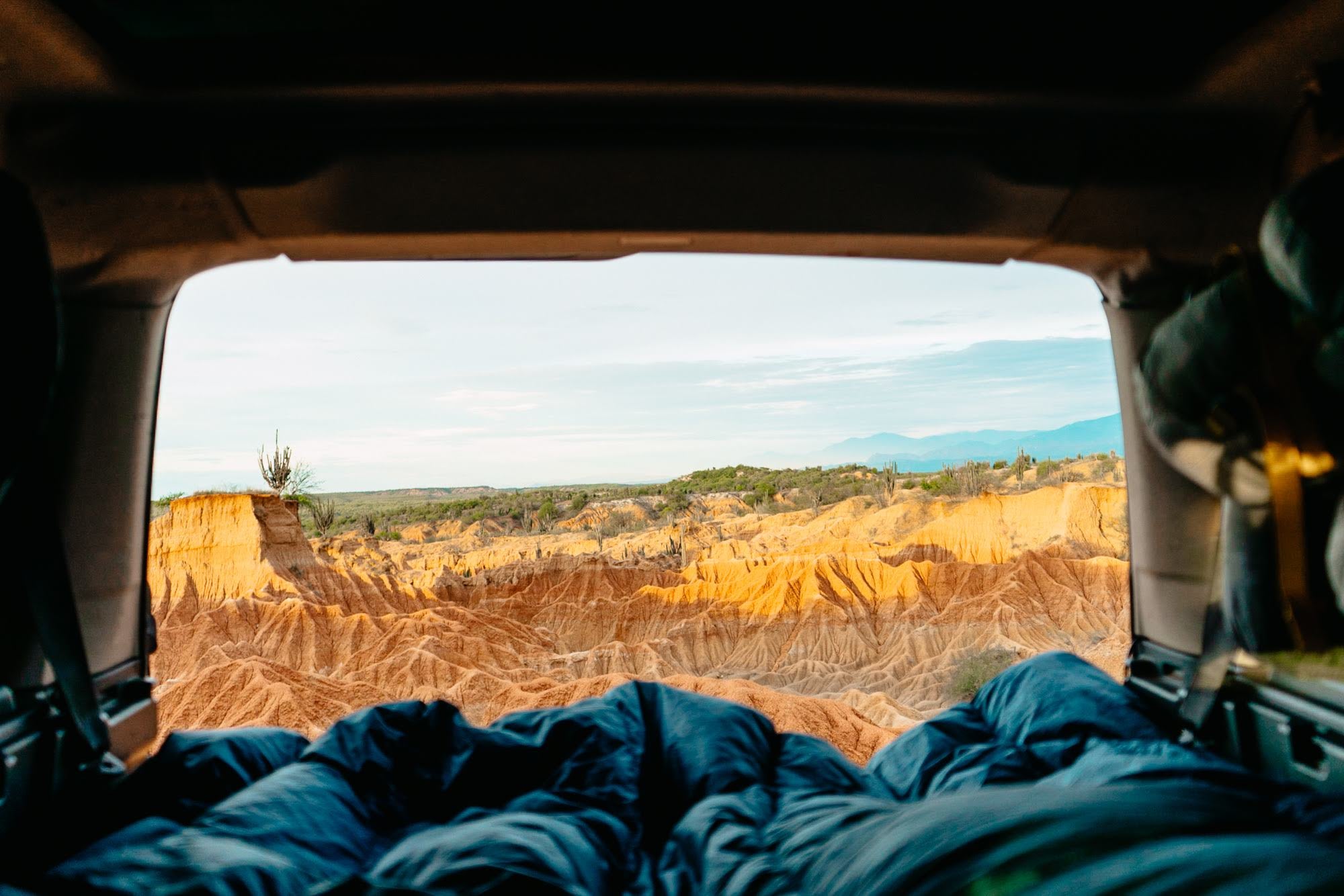 How does your setup make camping comfortable/how are you able to spend an extended period off grid?
Our rigs have been designed to give us the comforts of home, even when we're "out there". Having a fridge to keep food fresh, full sized table and chairs to lounge, the ability to cook with a full kitchen setup, as well as a full-sized double bed makes it feel like home. But it's the recovery gear and dual battery system that give us peace of mind, that no matter where we are, we're able to get out of there without a hitch.
What have been the best improvements you've made?
Oh man, the list goes on. A few of our favourite upgrades and additions would have to be:
Dometic Fridge: Going from being weekend-warriors with ice in a cooler to full-time living out of a rig, this is one upgrade I can't imagine doing a long-term trip without. We don't yet have a fridge in our Defender setup, but we'll be installing one soon.
Front Runner Gullwing window and Awning setup: We added a gullwing window to our Defender which serves as our "kitchen cupboard" and it's easily been one of our favourite upgrades on the Defender so far.
Front Runner Slide-out table: Having a sitting area and somewhere to cook, hang that is completely integrated into the roof rack for storage, is awesome.
Dual Battery System: It's not always the products that are on show that are the best upgrades oftentimes it's the products that are tucked away, doing the work in silence, giving you one less worry for while you're out there. That's why our Dual Battery set-up (2x Odyssey Batteries and our REDARC BCDC) has to be on the list. Over the 25,000 miles on the Pan-American, we didn't have a single dead battery. Giving us peace of mind that we're always going to be able to start our engine right up - without a hiccup, no matter where we are - gives us the confidence to go further.
BF Goodrich Tires: 25,000 miles and no punctures. That's something to write home about.
What accessories could you not live without?
Dometic Fridge
LifeSaver Jerry Can - This is an awesome 20L jerry can with a water filtration system built in. It has come in handy so many times throughout our trips.
What REDARC products do you have on-board and why did you choose them?
We have the REDARC 25A Battery Charger. We wanted something we could trust, and we know REDARC is a trusted brand within the industry.
Do you have any upgrades planned or improvements on the horizon?
As we head into winter in England, we intend to add a diesel heater to prepare for colder trips ahead and a pressurized shower system with warm/hot water.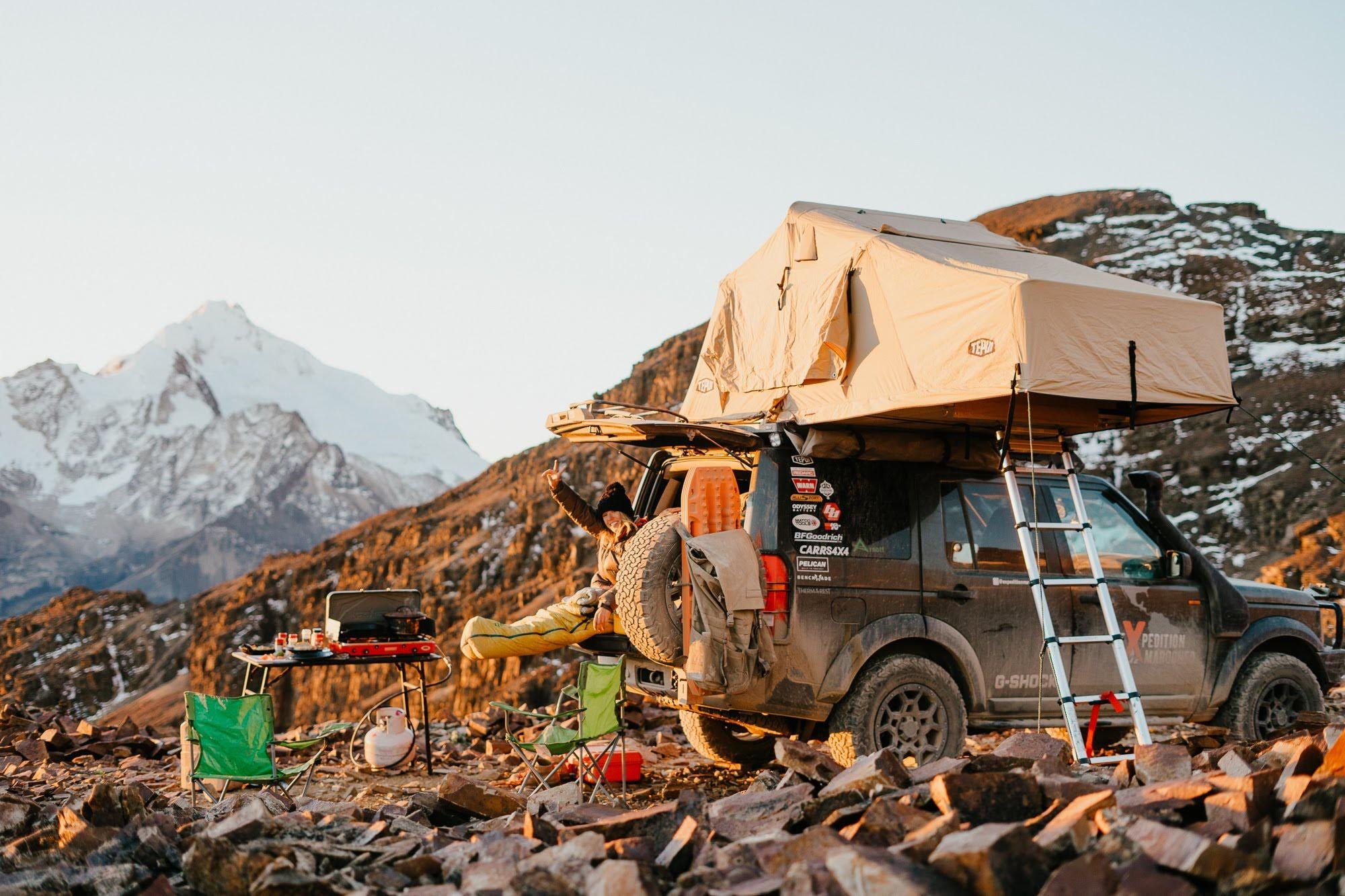 How has this setup enabled you to explore/go off-road?
Our rigs have taken us over 30,000 miles and through 23 countries so far - and we're not slowing down any time soon!
What has been the most rewarding/surprising thing about your vehicle/camper setup?
The most rewarding part of our setup is being able to look back on everywhere we've been and knowing that it can handle wherever we take it next.
For more information on the BCDC Battery Charger range and how it can fit into your off road setup check out our blog about choosing the best vehicle battery charger. To follow Expedition ROVE on their adventures check out their website, Instagram, and Facebook or watch their video below on overlanding in Baja.