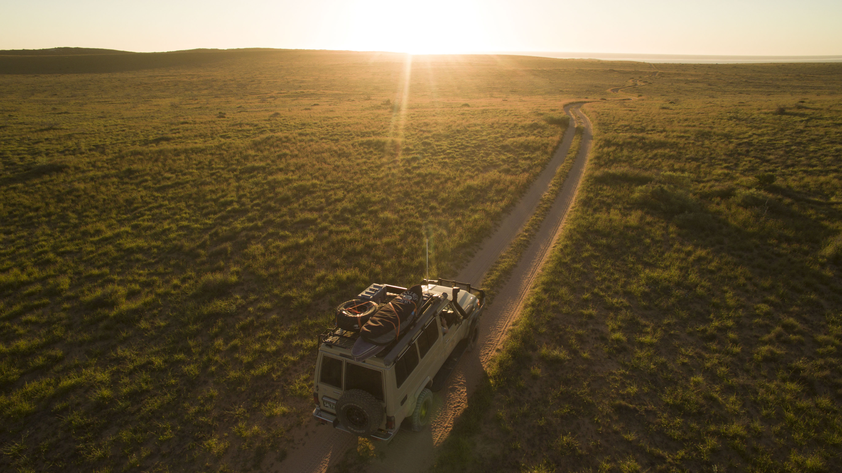 There are a few roads and trails in the US that feel like they never end, such as the TransAmerica Trail and The Alpine Loop Scenic Byway. Overlanding across lengthy stretches of road can be a difficult task due to the time, few places to stop off at and minimal amounts of cars and people. For a safer journey, keep your mind active and your power running with these tips.
To Start
Before you set out, it's important to understand the terrain you'll be crossing. Research the weather conditions and any potential hazards or obstacles you may encounter. This will help you prepare your vehicle, gear, and supplies accordingly. Consult your trusted mechanic and pay close attention to everything that could fail or looks unreliable. Consider any modifications or upgrades you may need to make, to enhance your vehicle's off-road capabilities.
Ensure you have a spare tire and any tools or equipment you may need for repairs. Carrying jerry cans full of fuel inside your vehicle may seem reassuring, but it is not advised. Instead plan out your route to avoid problems, highlight the fuel stops that are available along the way.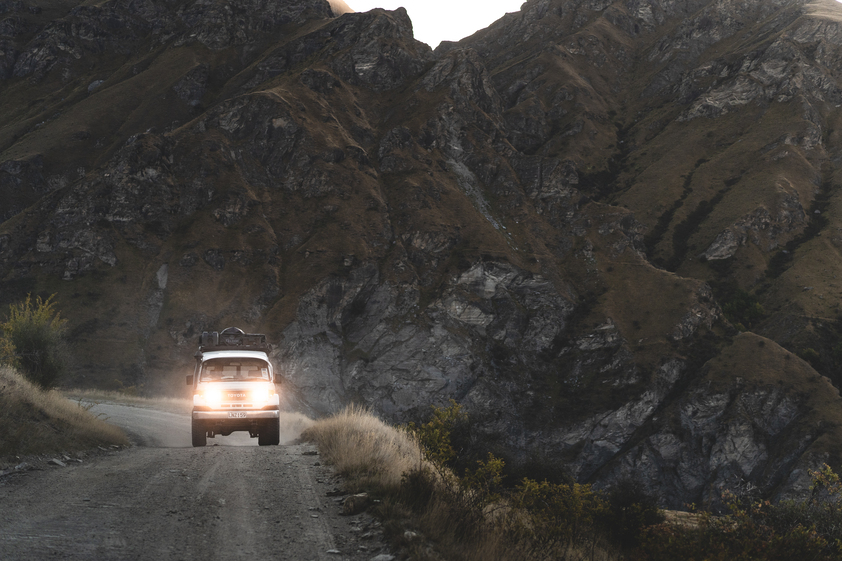 Road stops
It's best to stop when driving even if you're not tired, hungry, or busting to the toilet. Having a break means you're physically and mentally rested, ready to continue the journey.
If you decide to pull over for fuel, take the time to check your tyre pressure and under your car for leaks such as, oily fluid, fuel etc. and avoid issues when you are off grid.
Purchase a snack and take the time to rest and recover. Rule of thumb is to take a break every 2 hours and avoid driving for more than 8–10 hours per day. Check out the blog How to Maintain Health and Fitness on the Road for tips on activities to try and fitness advice.
If you are planning on a road trip such as, The Great Plains, we recommend you plan for a minimum of 5 to 7 days to cover 3,000 miles, allowing for ample time to enjoy the journey and make the most of your experience. Stop as many times as possible, as this specific trip could last months.
Always prioritise safety, have a first aid kit and emergency supplies on hand and be prepared for challenging situations. Stay alert and aware of your surroundings, and make sure you are following all safety guidelines and regulations for the areas you'll be travelling through.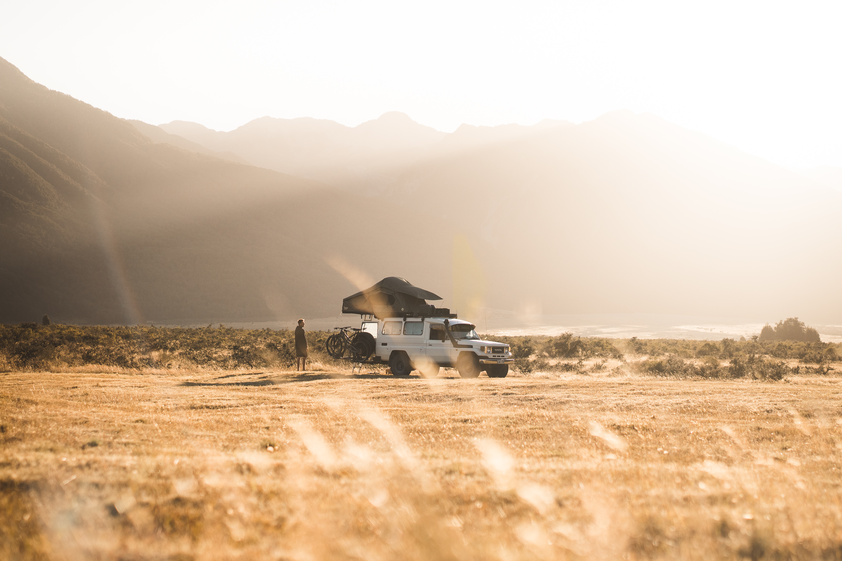 Stay charged up
REDARC's Pure Sine Wave Inverter is a very useful accessory for vehicle's that are on the road for long periods of time. REDARC's Inverter generates power equivalent to the electrical current running through the wires in your house. Power any device or appliance you normally use at home such as, coffee machines, laptops, televisions, kettles, power tools, without the fear of damage. It works by converting 12V DC to a 110V AC power when you plug the device into your auxiliary battery.
To determine the size inverter required for your long trip, first, take a step back and ask yourself what electrical devices you are choosing to power while off grid. The inverter size required for your specific power needs will depend on how much power the devices you use, consume. It pays to check devices and make a list of their power consumption before looking into inverter sizes. This power consumption information is usually included on the electronic devices themselves.
If looking to go bigger, a 300 - 320Ah battery would easily run a 3000W inverter, however, to confirm suitability with your chosen battery bank please refer to the batteries rating for maximum continuous discharge current. These bigger setups are often more suited to running appliances that need heat to function including, microwaves, irons, heaters, coffee machines, and kettles etc. as they generally draw more power.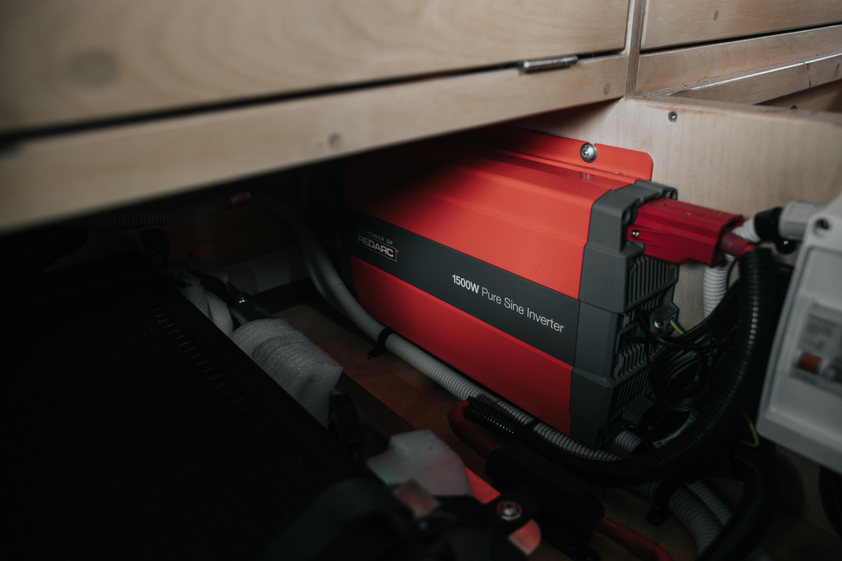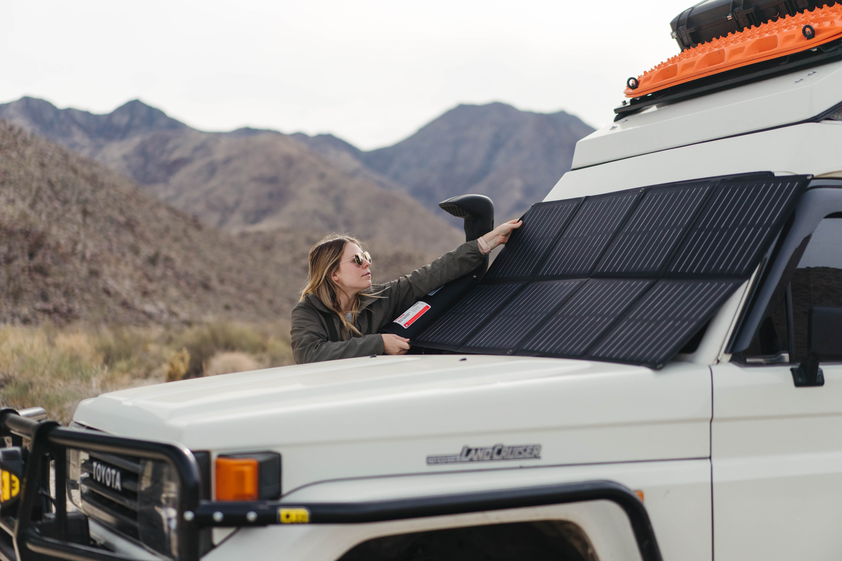 Solar Panels
There are a few different options when looking for portable solar panels; fixed solar panels, foldable solar panels, and solar blankets. Each option has its benefits and drawbacks depending on your travel needs.
REDARC's fixed panels are our recommended option for lengthy road trips, as you can harness the suns energy, whilst driving. Made with A-Grade monocrystalline solar cells, fixed panels are possibly the simplest option when it comes to a solar setup and often more cost effective. Able to be secured to the roof of cars, vans, caravans, or camper trailers, they take away the need for setup or packing away when you get to or leave your destination.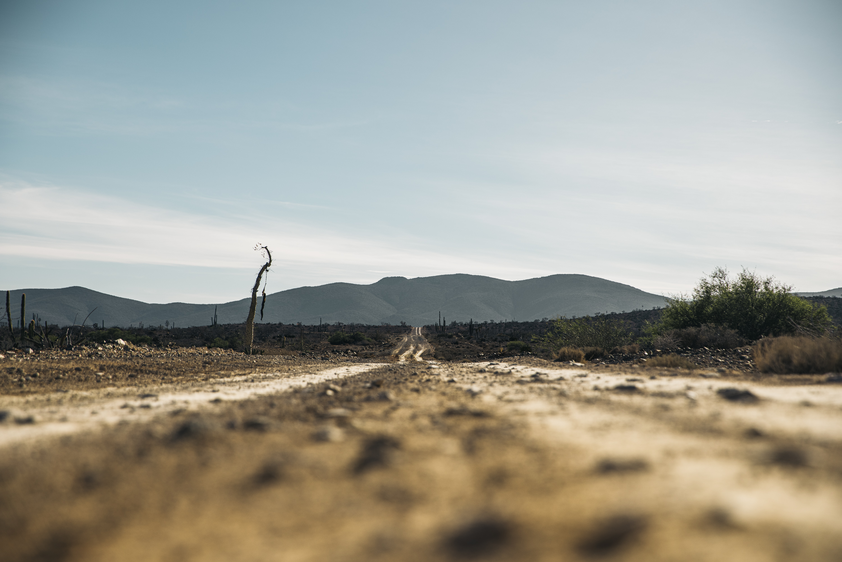 Storing food and keeping drinks cool
Feel at home by keeping your meals fresh on the long journey. A fridge is a normal piece of equipment at home, yet it feels like a huge luxury on the road. It's designed to run in the car on the way to the campsite, then be disconnected overnight, maintaining a cool temperature to keep all your drinks, meat, and easily perishable foods cool. Having a 12V fridge is great for a pick-me-up, as snacks and sodas can be kept cold and easily available.
REDARC has a range of kits capable of powering your 12V fridge and more. The kit features RedVision Total Vehicle Management System, 30amp Manager30 BMS and an ARB fridge, so you have the latest overlanding power setup available.
We hope that these tips assist you in your travels and present more opportunities to get out and explore, whilst you stay safe and enjoy the journey.