After a 25-year hiatus, the iconic Ford Bronco is back and better than ever. The new 2021 Bronco has been Built Wild and capable enough to take you to the extremes of outdoor adventure. 4 Wheel Parts have taken this mentality and built their Bronco to be equipped, fully protected, and ready for anything they can throw at it on the tracks. We took a look behind the build to find out how they did it.
Wheels, tires and suspension
To ensure that the Bronco could handle absolutely anything on the tracks 4 Wheel Parts started from the ground, with a set of 37" BF Goodrich KM3 Mud Terrain tires. Pairing these with 17/8 Method 310 Trail Series rims, a 3" lift, tubular upper control arms, and 2.5 VST Forged Body adjustable coilovers meant that an already capable off-road vehicle became nearly unstoppable on the tracks.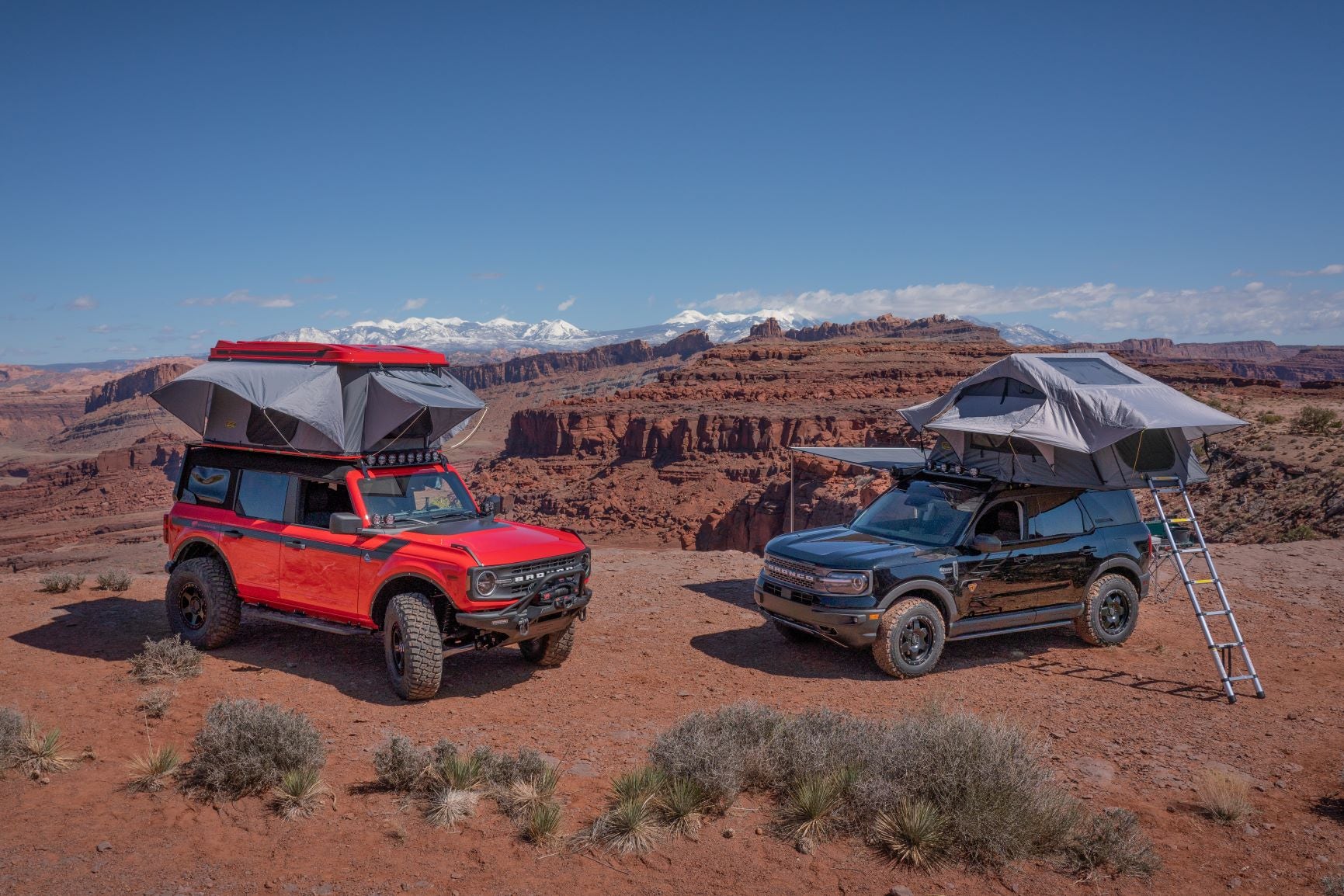 They also cut away the clearance area so that you can get an obstacle right up the tires without scraping the body of the vehicle on the ground. This means you never have to worry about damaging your paintwork or anything under the chassis while rock crawling.
Trail protection
For even further protection on the tracks, 4 Wheel Parts added all black, powder coated protection including front and rear bumpers, rock sliders, 20K rated pull points and skid plates. They also removed the fender flares with their custom Bronco Fender Delete Kit for a sleeker look and to give the wheels more clearance on the tracks.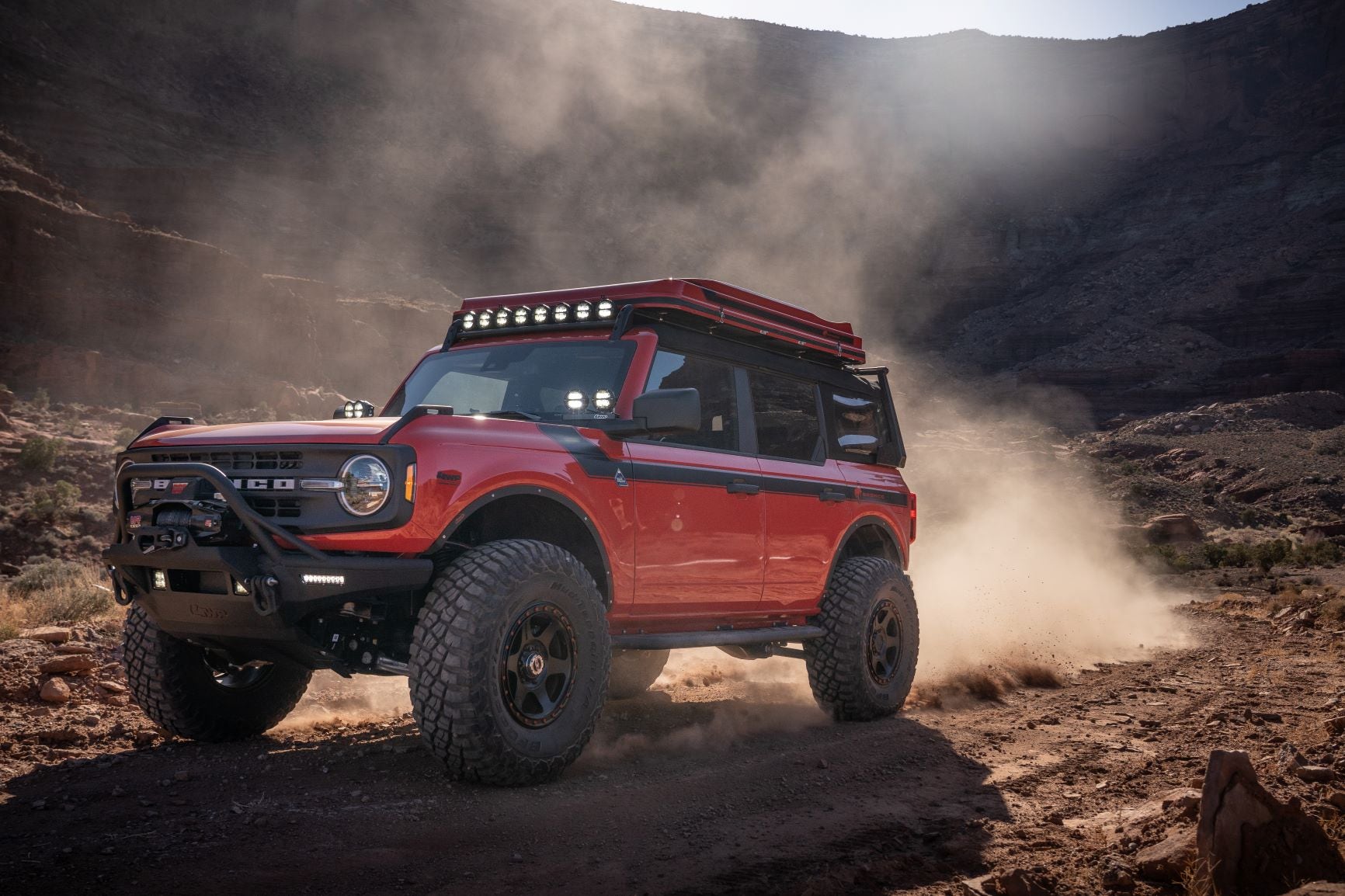 Off grid ready
To make the Bronco ready for not only the trails but for staying off road, 4 Wheel Parts worked with REDARC to fit a full off grid power setup. Installed behind the back seats and central to the whole setup, a Manager30 keeps the secondary battery charged and a RedVision Total Vehicle Management System means that you can monitor all the vehicle's off grid power systems from a single screen or smartphone app.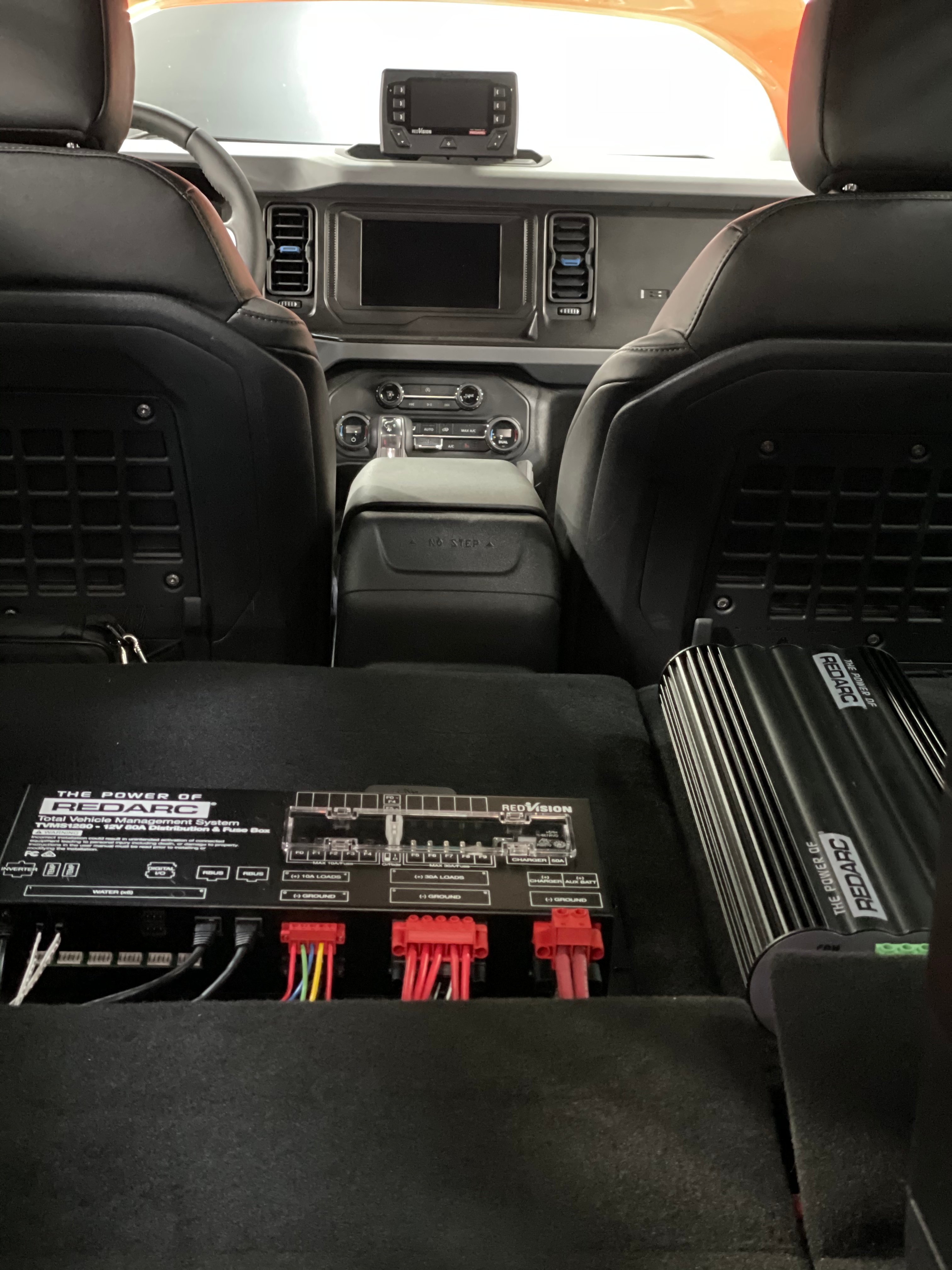 This setup is a one stop shop for powering and monitoring all your 12V gear including a fridge, air compressor, and water tanks. With plenty of power available, the Manager30 powers enough lights to illuminate even the darkest nights as well as a 12K Warn winch to get you out of trouble.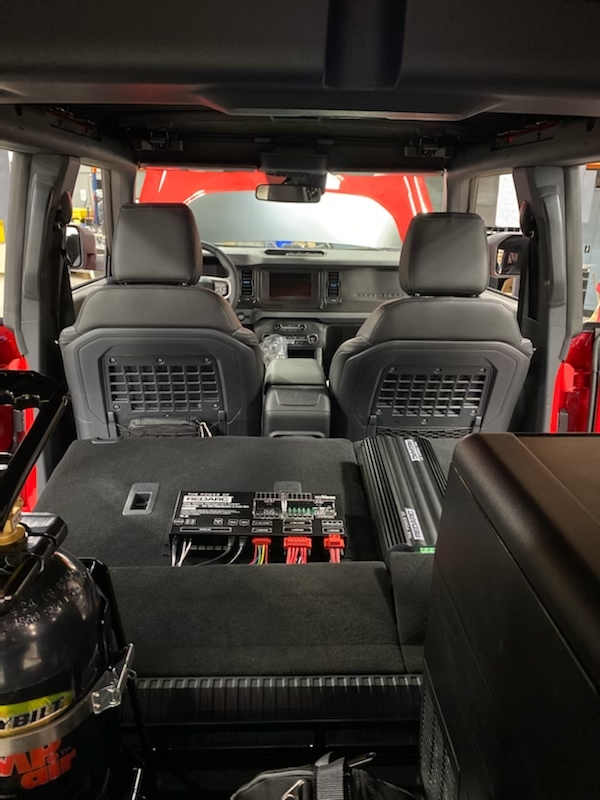 Inside the Bronco
Inside the tailgate, the Bronco is fitted with a slide out tray and tailgate table for all your camping needs. An accessory rail along the dash is perfect to mount and hold all your accessories while you're on the road.
For more information on 4 Wheel Parts' new 2021 Bronco Build, check out their website or take a look at the build story with Bronco Nation.