Sometimes the old family tent just doesn't cut it anymore. We get it. It's raining, the tent is leaking and you're really considering a setup upgrade. With so many camper trailer options currently on the market, the decision can be near impossible. Sometimes though, you just can't find an option that suits all your needs and because of this many people are choosing to undertake their own camper trailer builds.
Whether you're looking to build something fully enclosed, a storage base for your rooftop tent or anything else you can image, we're running through all you need to know and the different options when it comes to planning a 12V system for your camper trailer build.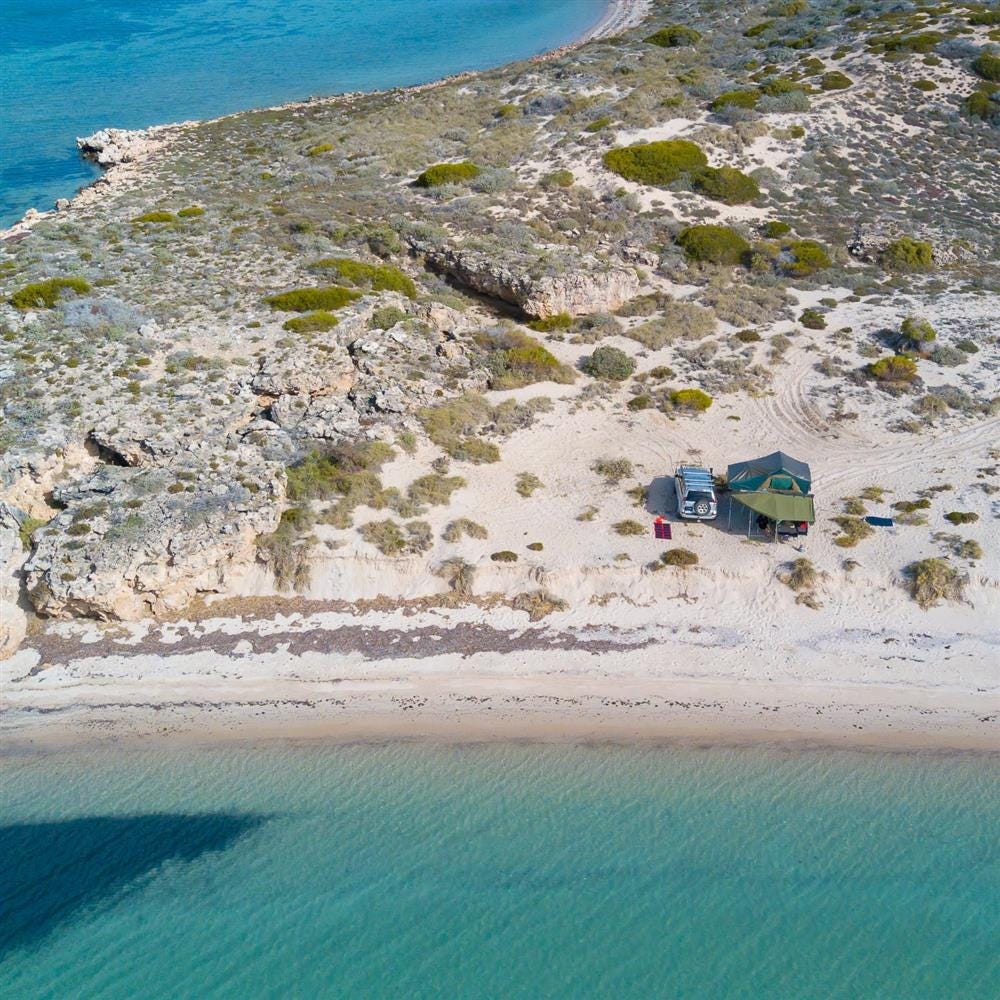 Know your accessories
To start with, you'll want to make a list of all the 12v accessories you want to run. This list often includes lights, a 12v fridge and enough power to keep all your devices charged. Once you've got this list, figure out the number of amps each item draws, this can be done using the device's manual or through a Google search. The next step is estimating the number of hours you'll be using each item per day. Multiply this by the number of amps to get the amp-hours (Ah) of each item. Add all these Ah together and that's the smallest sized battery you should choose.
Batteries
If knowing the capacity of the battery you're looking for is the first step. Deciding on the secondary battery chemistry you want is the next step. There are two main battery chemistry options, regular deep cycle batteries (including flooded lead-acid, AGM and gel batteries) and lithium batteries (LiFePO4). Regular batteries, while often more budget friendly, should not be depleted below 50% of their capacity, so a 100Ah battery only has 50Ah of usable power, whereas lithium batteries can be fully depleted, so 100Ah = 100Ah of usable power. Lithium batteries are also much lighter than regular batteries, so if you're limited by weight lithium could be the better option.
Charge your batteries
Having a secondary battery is good, but you'll need something to keep it charged. Choosing an auxiliary battery charger often comes down to the level of control you're after. If you're after a simple, set and forget solution, the BCDC dual battery charger is the way to go. Able to charge your secondary battery from both your vehicle's alternator and solar, it's an easy way to make sure your battery is getting the proper charge.
If you're after a bit more insight into your battery charge status and power consumption, the Manager30 battery management system is the better option. With a remote monitor screen, you can see your auxiliary battery information and charge status. Able to be charged via the vehicle alternator and solar like the BCDC, it can also be plugged into AC mains power at home or the campsite to keep your batteries topped up while you're parked.
Stay in control
If you want full control over all your onboard devices including turning lights, inverters, water pumps and fridges on and off, RedVision could be the option for you. Controlled via an in-vehicle mounted display or smartphone app and Bluetooth, you can turn your camper lights or fridge on while sitting around the campfire as well as keep on top of power, temperature and water levels.
AC power
If you want an AC power option in your camper trailer, a pure sine wave inverter is a must. Pure sine wave inverters change DC power from your batteries into usable AC power to run all your household accessories and chargers. Choosing the right sized inverter for your setup does require a bit of knowledge as far as what devices you will be bringing with you and your existing battery setup but for many people, having an AC power source does make camp more comfortable.
Solar
If you're planning to head off-grid, solar is a great way to put a bit of extra charge back into your batteries. Depending on the specifics of your camper trailer build, there are several different solar options available and choosing the best one is entirely up to you. Essentially it comes down to fixed panels vs folding panels vs solar blankets, or a combination of the three.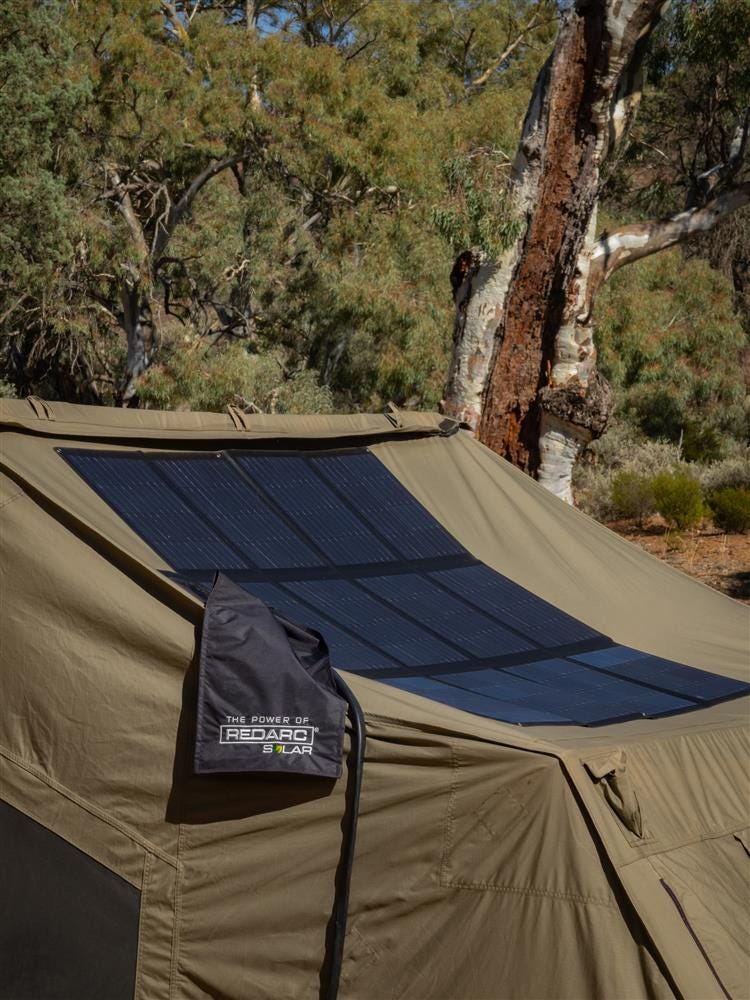 Portable power
If you're looking for a less fixed power option, the GoBlock could be the system for you. Able to be moved in, out and around your camper trailer, it's a great alternative to a fixed dual battery system if you're wanting to getaway on weekend trips without having to take a/the trailer. Paired with the PowerDock docking system, the GoBlock can be secured in your vehicle while driving or locked in place while at the campsite for extra security.
GoBlock is a great solution if you're looking to go off-grid, just charge it before you go, use it for the weekend, and charge it when you get back home. It can also be charged via your vehicle alternator and solar, like a traditional dual battery system. Monitor your charge status via the lights on the GoBlock or the RedVision smartphone app.