So, you've bought your first 4WD? Congratulations! Welcome to the club. But as you'll quickly learn there's much more to buying a 4WD than just the vehicle and knowing where to start can be overwhelming. With all the 4WD information out there it can be hard to know what's an essential and what's just nice to have.
Whether you're looking to get out onto the tracks as quickly as possible, head to the nearest free campground, or tow your caravan for the next family holiday, we've picked the best accessories for every kind of driver. We've spoken to a few of our Area Sales Managers and dedicated 4WDers here at REDARC and have put together a list of some essentials for the first time 4WD owner.
For Towing: Tow Pro Electric Trailer Brake Controller
If you've bought your 4WD to tow a camper trailer or caravan you're going to need an electric brake controller. These little units wire into your vehicle and control the brakes on your trailer. This means that whenever you apply the brakes on your car, the brakes on the trailer are also applied and ensures that you'll never lose control of your trailer on the highway.
The Tow-Pro Elite Electric Brake Controller, when wired into your vehicle, is hidden away under the dash and controlled by a remote-control knob. One of the benefits of the Tow-Pro Elite is the Proportional Control Mode. This mode is inertia sensing, meaning that the Tow-Pro detects how hard you're braking and applies the trailer brakes to match. This takes stress out of deciding on the braking strength for first time towers.
For Off Grid Power: Auxiliary Battery & Battery Charger
When getting off the grid is your plan, a second (auxiliary) battery and battery charger is a no brainer. This is a two in one, because if you're going to have an auxiliary battery it makes sense to have something to keep it charged. Drawing power for the rest of your off-grid accessories and setup from a second battery means that you'll avoid draining your engine battery and never be stranded with a car that won't start.
An In-Vehicle Battery Charger puts charge back into your auxiliary battery while the engine is running using your vehicle's alternator. This means charging your battery on route to your campsite, drawing power from it over the weekend, and recharging your battery on the way home. Choosing the right auxiliary battery and battery charger can be confusing but REDARC's dual battery selector tools make the process a little easier. Choosing the right In-Vehicle Battery Charger also means that there is the option to add solar panels, should you choose to go down that route in the future.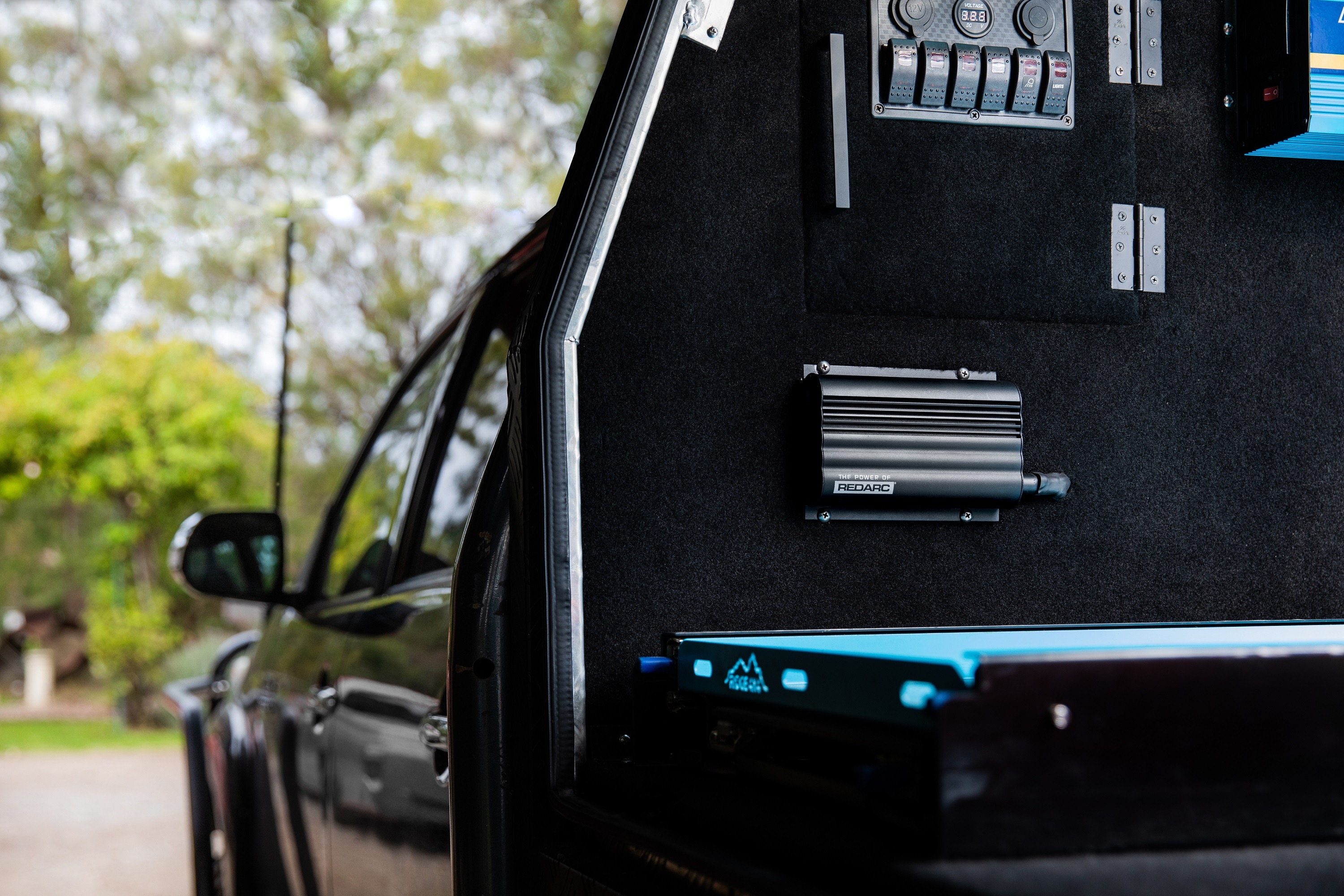 For Getting Stuck: Recovery kit
If getting stuck into some muddy tracks is more your speed, you're going to need something to get unstuck. For this, a recovery kit is essential. Now this doesn't mean investing in a state-of-the-art, way-out-of-your-budget winch straight away, especially on your first 4WD it's much easier to start small and work your way up, adding accessories that you'll actually use.
For a basic recovery kit, we'd suggest a shovel, snatch strap and extension strap, strap shackles, a winch damper and – especially if you're planning on doing any soft ground driving – a set of Maxtrax. These tools mean that if you get stuck you should have something available to either get yourself out or have someone help you out. These accessories can be bought either separately or in a handy all-in-one kit, perfect for stowing away in the back of your vehicle.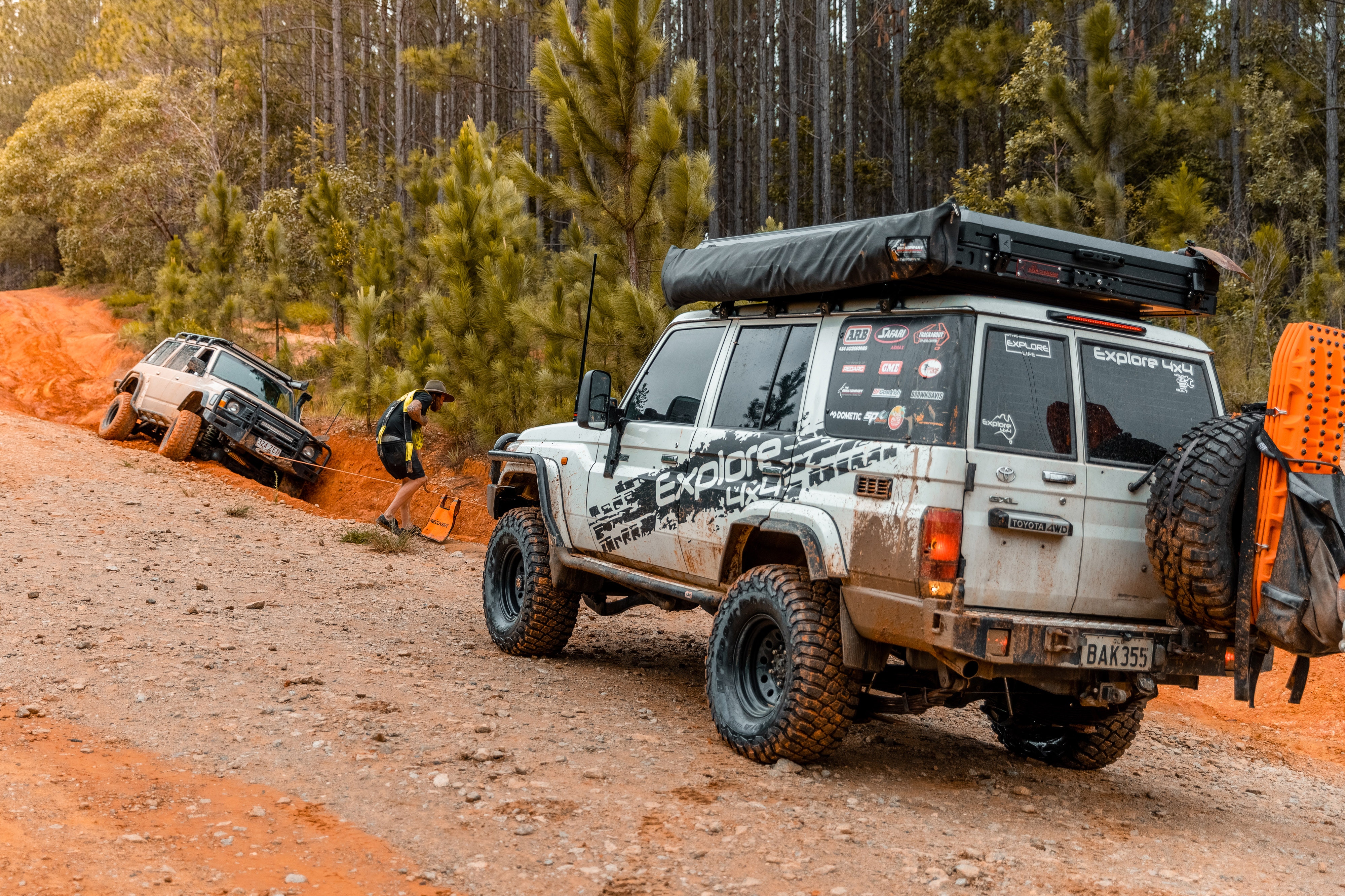 For a Weekend Away: 12v Fridge
12v fridges are quickly becoming a necessity for any camping or 4WD setup. Gone are the days of constantly melting ice in the esky, now 12v fridges mean you can easily keep fresh produce, meat, milk, and most importantly – beers – cold while on or off road. Many of the fridges available also have temperature control and can even keep food frozen.
There are a few different options when it comes to powering your fridge on the road that range from less to more complicated. The simplest method - perfect for anyone camping at powered campsites - is to just plug the fridge into the cigarette lighter while driving and mains power once you reach your destination. To learn about how to run your fridge off grid check out our post on powering a portable fridge in your 4WD.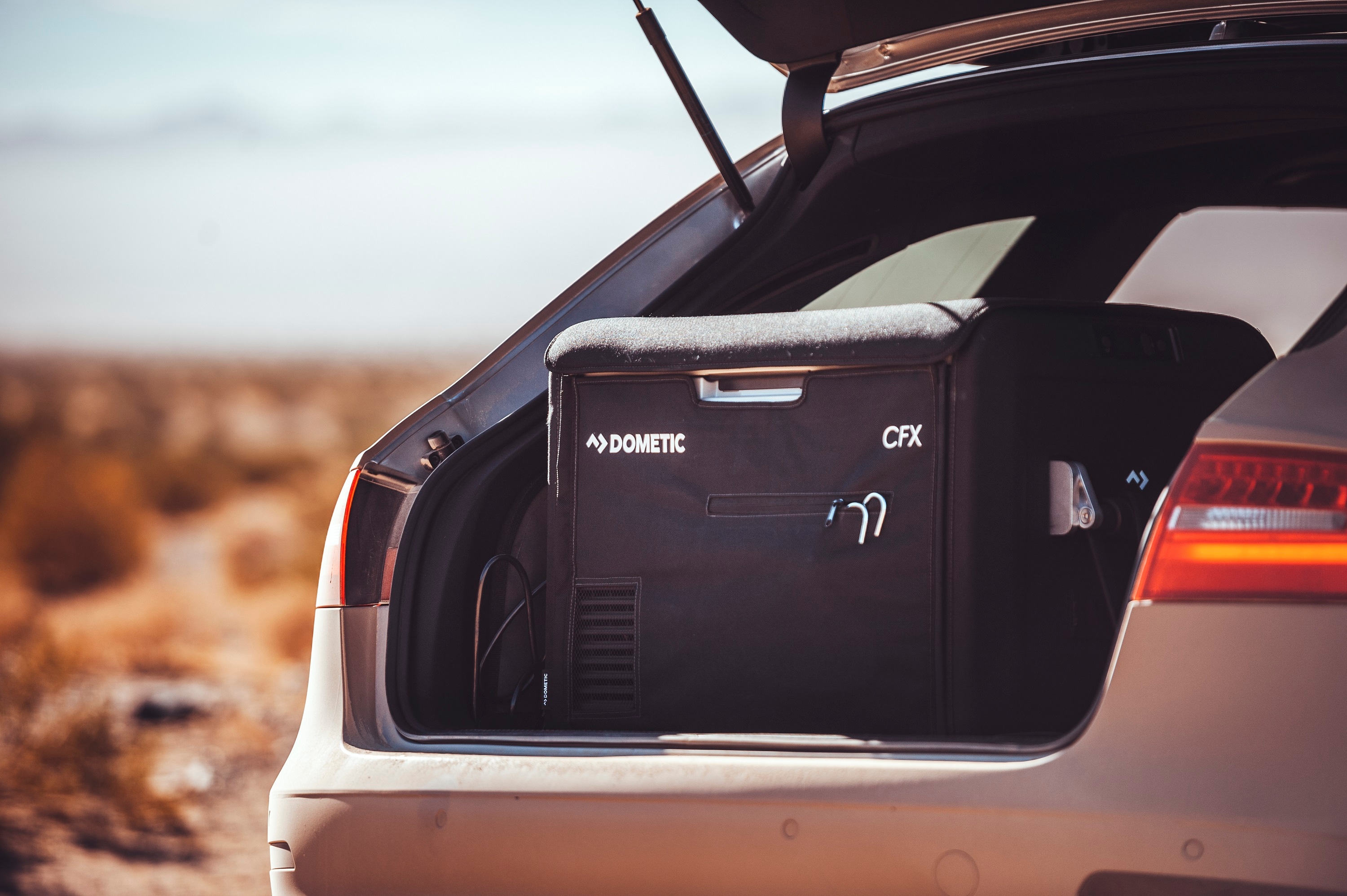 For a Hitting the Tracks: Air Compressor
If you're planning to hit the tracks as soon as you can, an air compressor is something that many experienced 4WDers would recommend. Having an air compressor on hand ensures your tyres are always at the perfect pressure for navigating anything you can throw at your rig. Yes, it's possible to use servo air compressors to check and change your tyre pressure, but to get the most longevity out of your tyres you should always be checking and adjusting the pressure when they're cold.
These days, air compressors come in a whole range of sizes and price points, with most able to be run from a 12v battery. Though it does pay to do your research and purchase a reliable unit because there's nothing worse than being stuck on a track with flat tyres.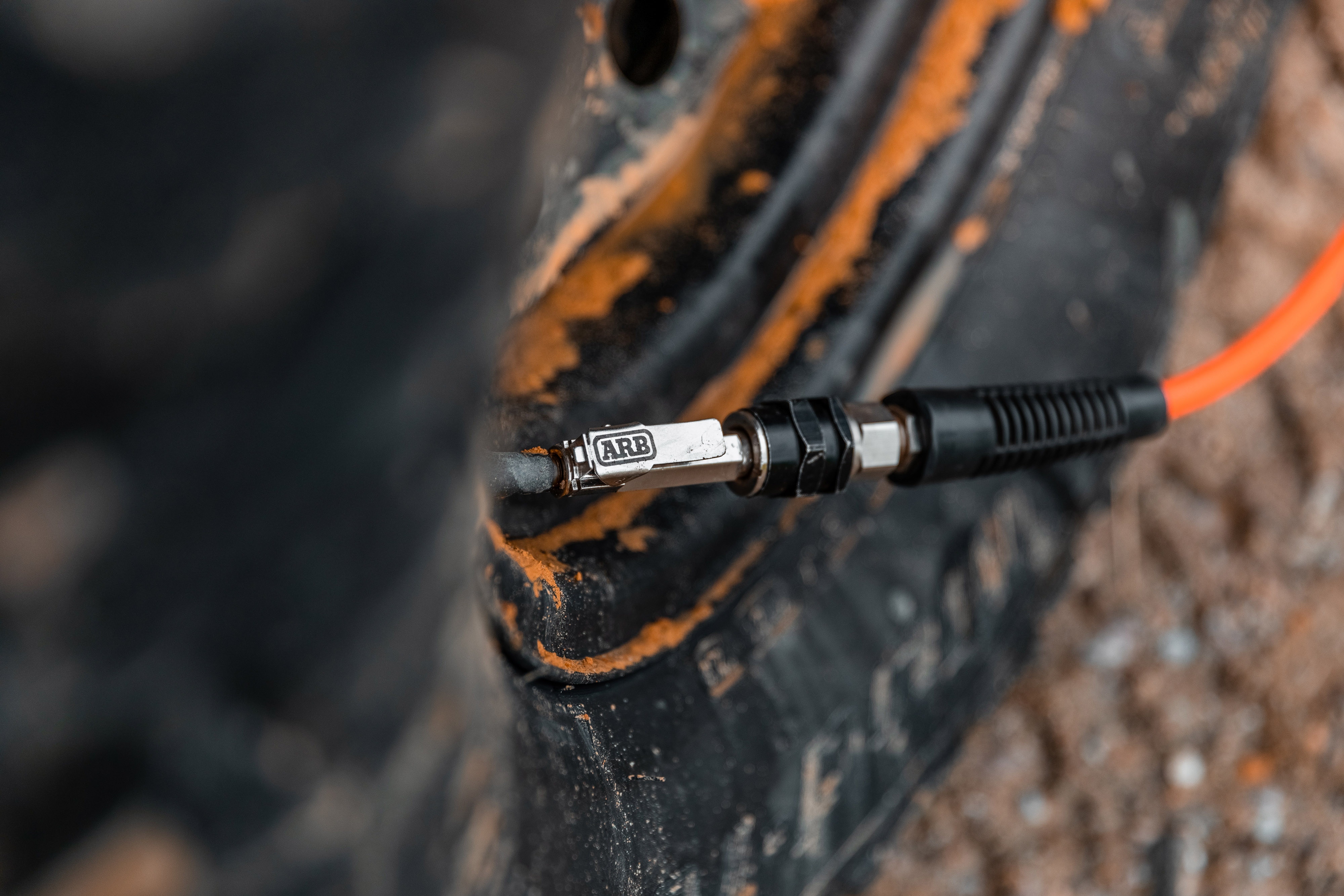 When purchasing your first 4WD there is so much information out there about what you need but we hope we've helped to narrow it down to some essentials. To see what other products could fit into your new setup see how Sam Eyles from Built Not Bought setups up his 4WD's canopy in the video below.