In the event of a heavy vehicle rollover, the dangers extend beyond the initial impact as the vehicle's electrical system can spark, starting fires from leaking fuel or exposed dangerous goods.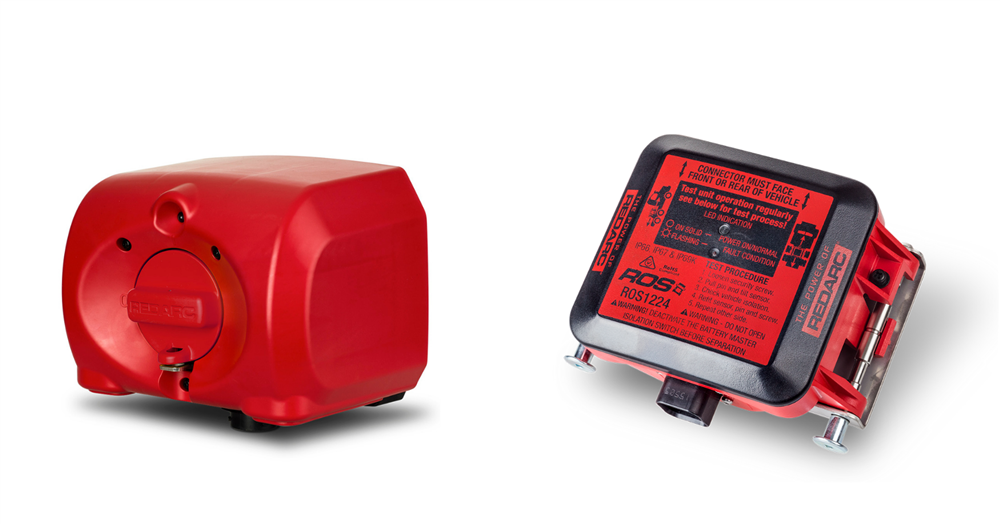 Designed to safely isolate batteries in 12v and 24v applications, REDARC's Battery Master Isolation Switch (BMIS) and Roll Over Sensor (ROS) have reliable performance and safety at the forefront of their design. Made in Australia and trusted by a host of truck manufacturers like Kenworth, the BMIS and ROS feature an ISO26262 rated dual redundancy system to avoid false triggering. In addition, they comply with stringent industry standards including the latest Australian Dangerous Goods Standard AS2809;2020.
The complete heavy vehicle safety system
Ergonomically designed, the BMIS' four cables extrude from its side, minimising its installed footprint when compared to common alternatives. During the development of the BMIS, extensive independent testing and validation was undertaken, including rugged field trials, to ensure the unit could be fitted as OE equipment. The BMIS is easy to install from new or, with a variety of accessories available, to retrofit the installation as simple as possible.
The BMIS pairs well with REDARC's Roll Over Sensor (ROS), enabling heavy-duty vehicles to meet AS2809 roll-over sensing requirements. The ROS works hand in hand with the BMIS to automatically shut down the vehicle's engine and all electrics when a dangerous angle of more than 45 degrees is reached, minimising the chance of a spark.
Maintain industry compliance, enhance driver safety
The combination of the ROS and BMIS reduces frustrating false triggers from wiring faults through the system's dual fault protection, with two separate signals required to activate the BMIS. The ROS also features multi-axis dual accelerometers that provide multiple detections and will isolate in line with the three second window required by Australian standards. Additionally, the systems-controlled trigger signal increases the reliability of BMIS activation.
Applications for the BMIS and ROS stretch far beyond dangerous goods vehicles, as any vehicle that rolls over whilst power is running has the risk of an electrical spark that could cause a fire.
Australian made and designed
The BMIS and ROS are indicative of REDARC's focus on providing safety solutions for the heavy vehicle industry in Australia, as well as its dedication to local manufacturing. Both the BMIS and the ROS are designed, developed and tested in Australia to ensure that they are perfectly suited to harsh conditions.
To find out more, visit redarc.com.au/heavy-vehicle-safety.