Originally based in Sydney, Overland Travellers' Matt and Holly decided to turn their dream into a reality. For over a year they've been travelling around Australia, first in their Toyota Hilux and now, a Landcruiser Troop Carrier. Over this time, they've learnt a few valuable off-grid travelling lessons. We had a chat with Matt and Holly about one of these lessons; you get what you pay for.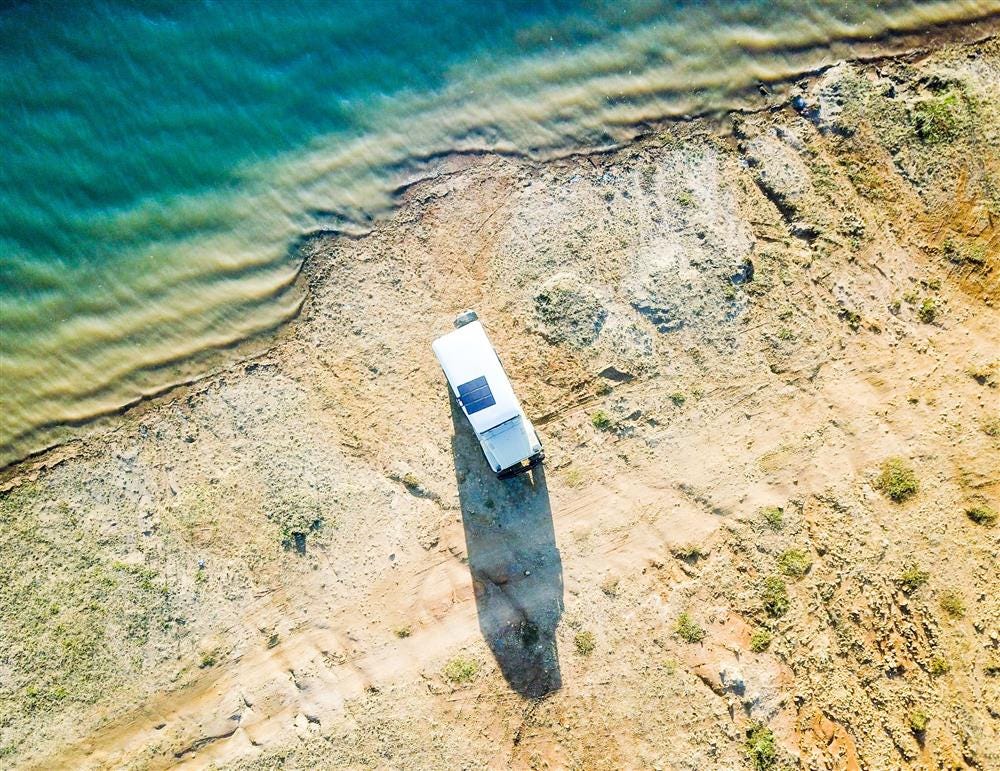 If you're thinking of leaving for a Big Lap, you will know how many things there are to consider. How much water do we need? Should we bring our flippers? Do we need more than two bowls? How are we going to fit everything in? So on and so forth. It seems that the small things to consider are endless. However, one of the most crucial, yet daunting, things to think about is a 12 Volt system for extended off-grid travel.
How much does budget really matter?
Now just before my partner and I left for our big lap, I was out of my depth and madly trying to put together a 12 Volt system on a budget. It included a myriad of different components to charge from the vehicle and solar. It had three AGM batteries with a combined weight of over 60 kilograms and a bulky, fold out, hard solar panel.
It worked reasonably well for about 7 months, but after this I noticed significant voltage drop and slowly things like my fridge stopped working. In under 9 months, I had fried 3 AGM batteries. Ouch! Charged correctly you can easily get a few years out of a good quality AGM battery, which mine were, so from this I had learnt my lesson. In the pursuit of being cheap, I had wasted money. As the old saying goes, "I'm too poor to buy cheap".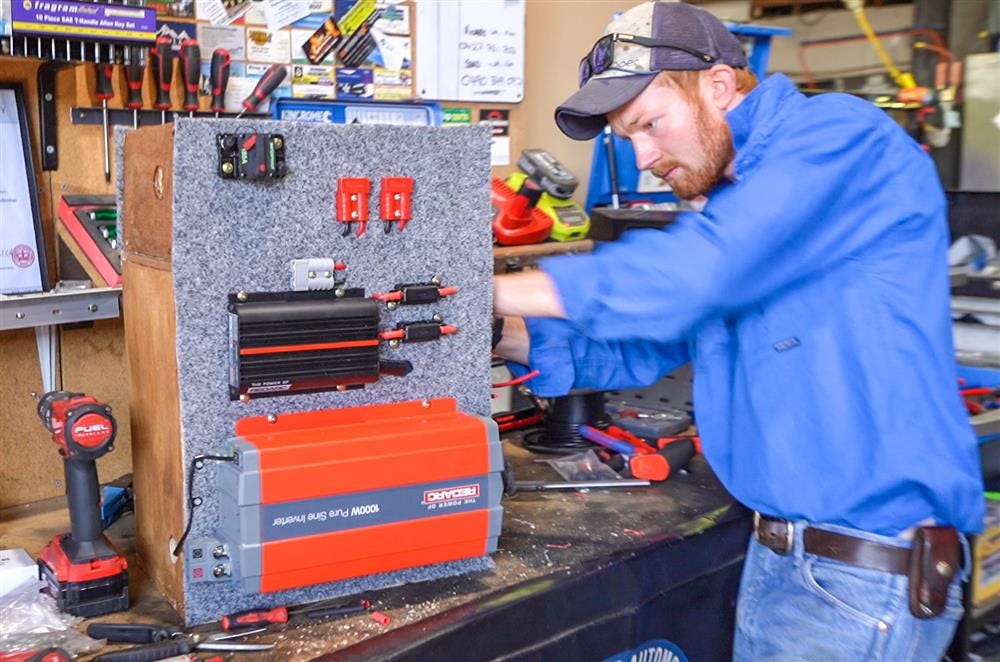 Our next build…
When we started our next touring build, an old HJ47 Landcruiser Troop Carrier, I knew I wanted to nail the 12 Volt system from the start. Having seen a few REDARC systems in action and only hearing good things about their gear, I was keen to give it a go. After ringing and talking through my needs with a qualified auto electrician on their Technical Support Team, a service available to anyone wanting advice, I settled on a REDARC BCDC1250D for my charger, a REDARC 1000W pure sine wave inverter to run my 240V items for that extra camp comfort, and a REDARC 115W solar blanket to keep me topped up when stationary.
Again, running in the theme of getting my 12 volt system right the first time, I had it wired up by an auto electrician. I understood the system, but it is the crimping, soldering, and fusing that are the crucial steps in a 12 volt system that runs correctly and safely and were something I wanted done right. Regardless, I was impressed with how exceptionally easy it was to wire up, an aspect the auto electrician said REDARC has nailed and makes them a pleasure to work with.
You get what you pay for
Living with the system for a few months on the road has been amazing. It takes the worry out of extended touring and I am no longer running my four wheel drive when stationary or turning my fridge off. For now, I only have a 120AH AGM battery, but I am keen to move into Lithium soon. This is a feature supported by the BCDC1250D and all I have to do is link two wires together, install the battery and it will automatically change its charging profile to suit Lithium.
The 1000W pure sine wave inverter has been running a Nutri-Bullet like a dream for morning smoothies - go ahead call us soft - and the solar blanket is also fantastic. The BCDC charger has an in built MPPT solar regulator which allows the solar blanket to connect easily via an Anderson plug. With the solar blanket being so small and easy to set up I find myself getting it out more than my old hard foldable panel which was bulky and heavy. Also being so small is a massive bonus in our Troop Carrier where space is a premium.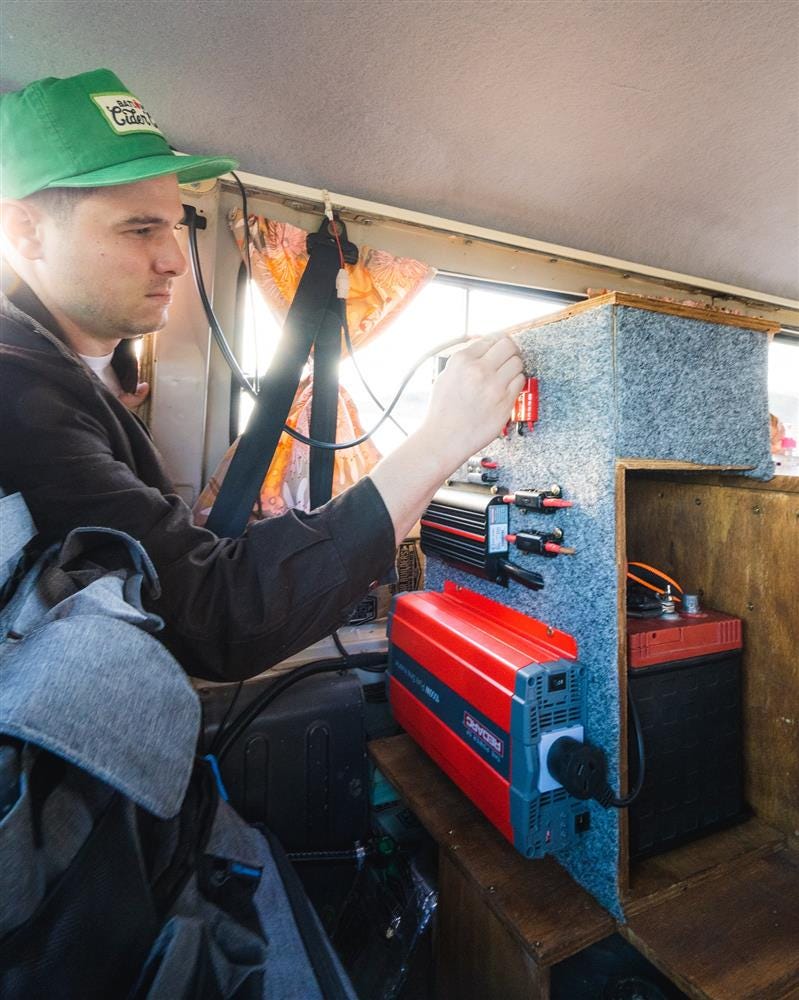 Saving future money and headaches
Moving back now to my original point that in the pursuit of being cheap on my original system, I had wasted money. I have seen a common theme when it comes to people looking at a REDARC system, that it's too expensive. But I think there is one crucial point people do not consider with REDARC gear being priced highly. That is, regardless of the price, it doesn't mean it isn't good VALUE.
Let's elaborate on why this is. As I said before with my previous cheap system, I destroyed a few hundred dollars' worth of AGM batteries in no time, effectively negating any saving immediately. A REDARC BCDC charger will charge your batteries in stages, which will improve the lifespan of your leisure battery saving money in the long run.

Buy once and you'll never have to buy again
Furthermore, REDARC gear is Aussie made to the highest standards, they are market leaders in charging technologies, you can easily receive support from their qualified Technical Support Team, and last, but not least, they are future proof. A REDARC BCDC charger will easily last 10-15 years because not only is the build quality exceptional but because they are also capable of charging Lithium batteries. When the technology becomes cheaper and you want to upgrade batteries, the REDARC BCDC charger will be able to handle it. This will nullify the need to buy yet another charger or change your system.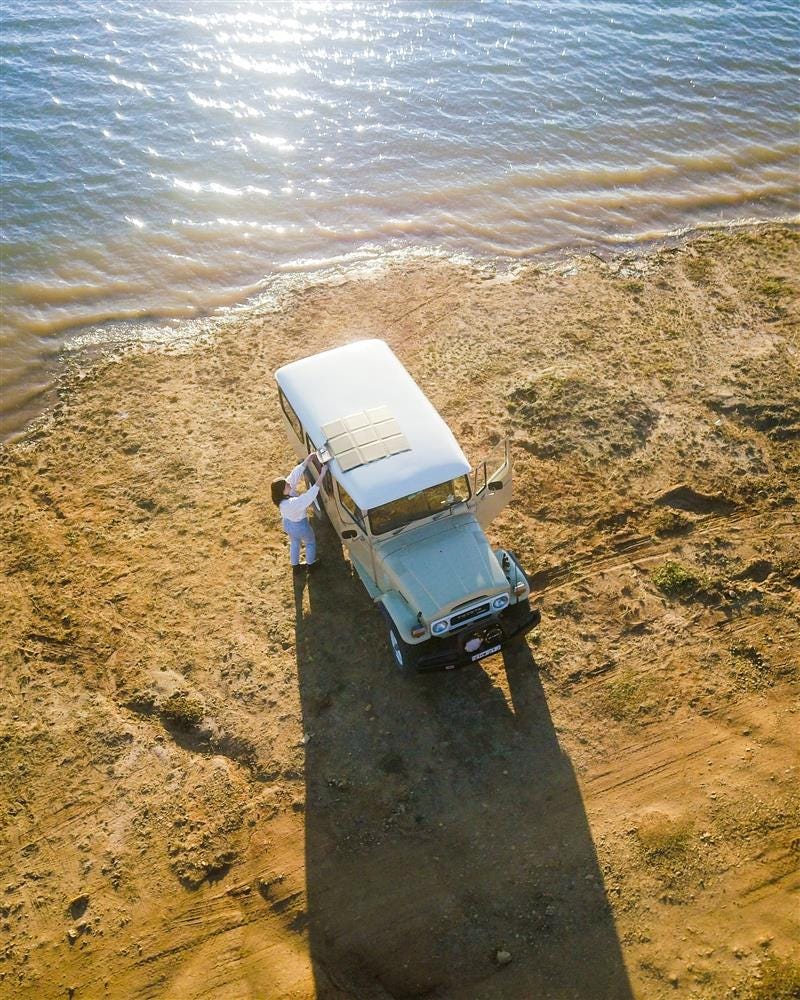 For most people out there who only run a small camp fridge, charge their phones, and run some camp lights the BCDC1225D would be more than enough to charge a 120ah battery. With a MPPT solar regulator built in you can easily add a solar blanket to further extend your travels. The lifespan you will get from the charger and the ability to charge a range of batteries more efficiently over the course of 10-15 years you will save money. With all this considered a BC-DC charger from REDARC is serious bang for your buck!
To learn more about Overland Travellers see their website, or to follow along on their travels you can find them on YouTube, Instagram, or Facebook. If you're looking to fit a dual battery system to your car but are not sure where to start, REDARC's dual battery calculator is a great first step.