Whether you're looking to get away for a relaxing weekend or get your rig dirty on some tough tracks, if you want to get truly off-grid having a source of power is becoming more critical. Being able to run your 12v accessories and charge your phones, drones and cameras is one of the luxuries many people now want when heading off-grid, and to do this you need power.
Power for any adventure
With less space in modern 4WDs than ever, finding the room to install a traditional dual battery system is increasingly difficult. REDARC's GoBlock makes taking power off-grid easy. Compact enough to fit in the boot of any 2WD, let alone a 4WD, there's no need to do any tricky wiring and installation or leave any of your other necessities at home.
Perfect for charging all your weekend getaway needs, GoBlock has enough power to keep your phones, drones, cameras, lights and fridge charged for the weekend. Allowing you to go off-grid while staying comfortable and connected. GoBlock is able to be recharged by mains power, your vehicle's alternator or solar, it's easy to recharge during the week ready for the weekend.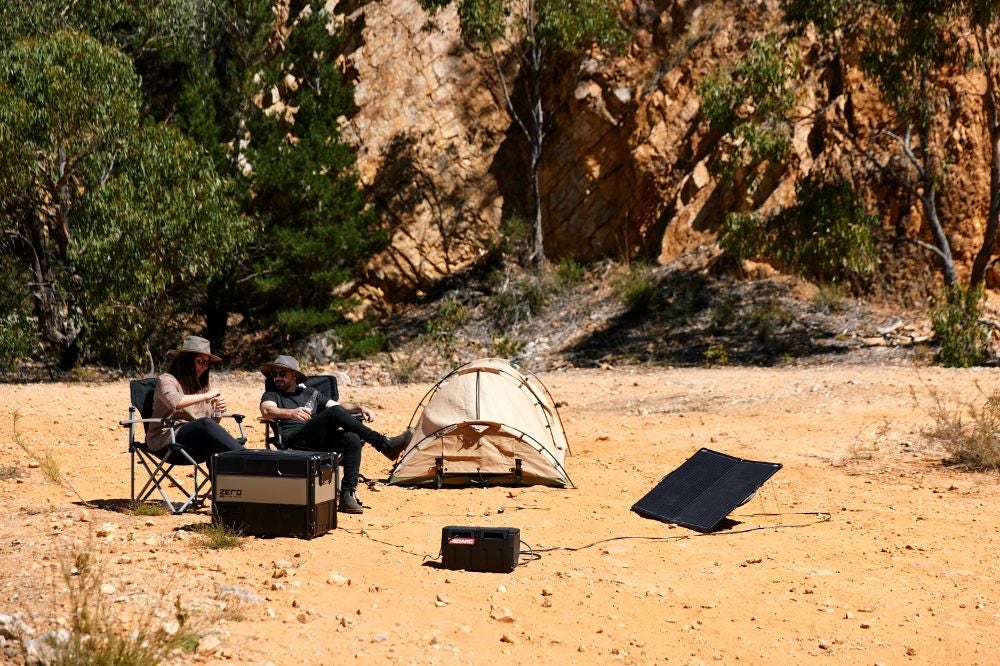 Power your fridge
Even if you're only heading away for the weekend, a portable 12v fridge can make all the difference. Especially in the summertime, with a fridge you don't have to worry about keeping your ice frozen, beers cold, or finding all your food soggy and waterlogged when the ice does inevitably melt. With a built-in fridge port, GoBlock makes powering your fridge simple without taking up a 12v socket that could be used to power another device.
Power no matter the space
With limited space in new 4WDs and smaller 2WD vehicles, having a system that can be taken in and out of the car whenever it's not in use is handy. Being about the size of a carton of beer, it's compact enough to be tucked into the back seat or a corner of the boot. This means you can pack up the car and GoBlock, head away for the weekend, use power and take it out again to charge when you get home. No more having to work around dual battery systems in your daily life or having them take up valuable packing space when you hit the road.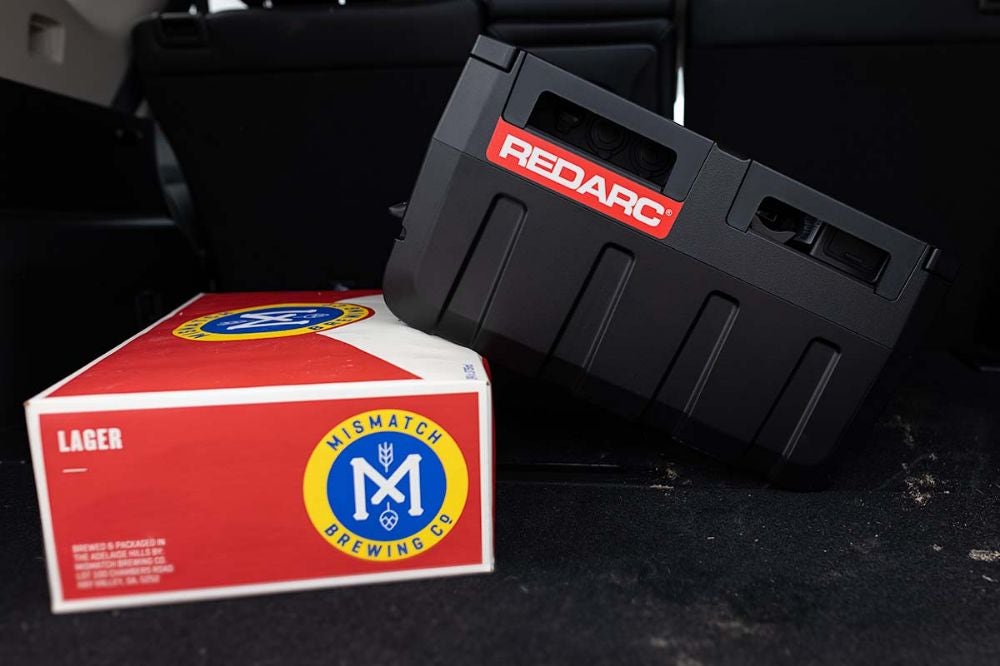 Power at home
Unlike a traditional dual battery system, which generally recharges your battery using your vehicle's alternator while driving, GoBlock can be charged via mains power, vehicle alternator power or solar power. This versatility means that it can be charged at home before you go, plugged in while you're driving, charged via solar at camp and then plugged back in once you're back home. With a fast, 50A charge rate, GoBlock can go from flat to fully charged in around two hours.
Power for camp
With Anderson inputs, it's easy to recharge GoBlock at camp via solar. Just plug In your solar panel or blanket and let the sun provide you with enough power to keep going for as long as you'd like.
GoBlock is built tough and ready for any situation. With high-quality lithium (LiFePO4) cells safely enclosed within the robust, fully sealed aluminium case, it can survive everything the Australian outback can throw at it. Water, dust, dirt, spilled drinks, you can even use it as a spare seat at camp, anything you can throw at it, GoBlock can handle.
Having GoBlock on hand, means you'll never have to worry about having a flat battery when you're off-grid again. With a start battery recovery feature, it enables you to safely check your vehicle's start battery so you can get yourself out of trouble on the road in just 15 minutes.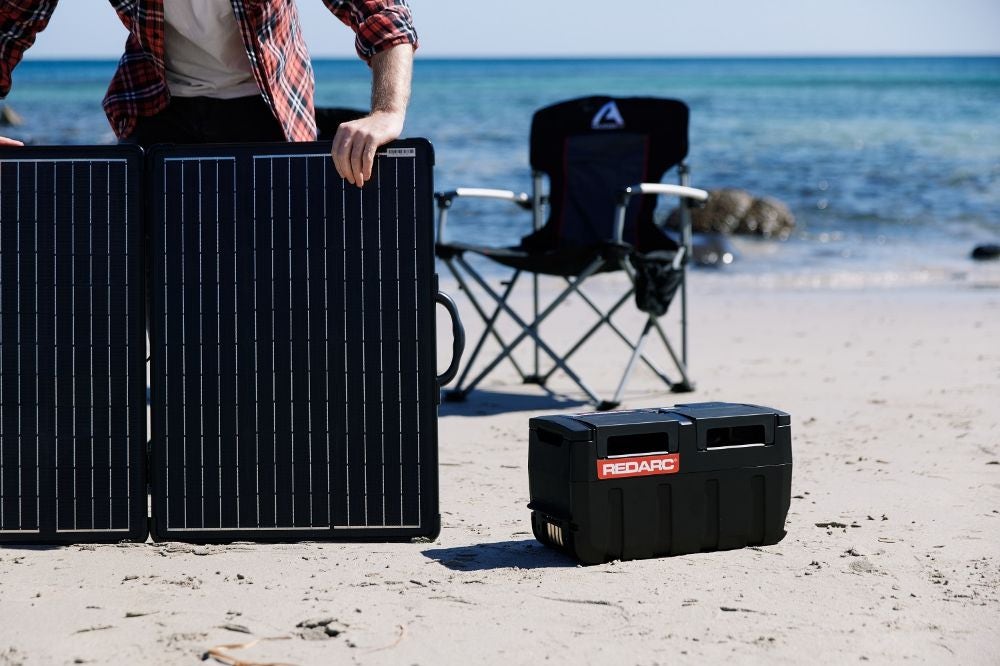 Perfect for any weekend getaway, GoBlock is a capable portable power system that lets you get off-grid while still powering all the luxuries from home. For more information check out the GoBlock page.