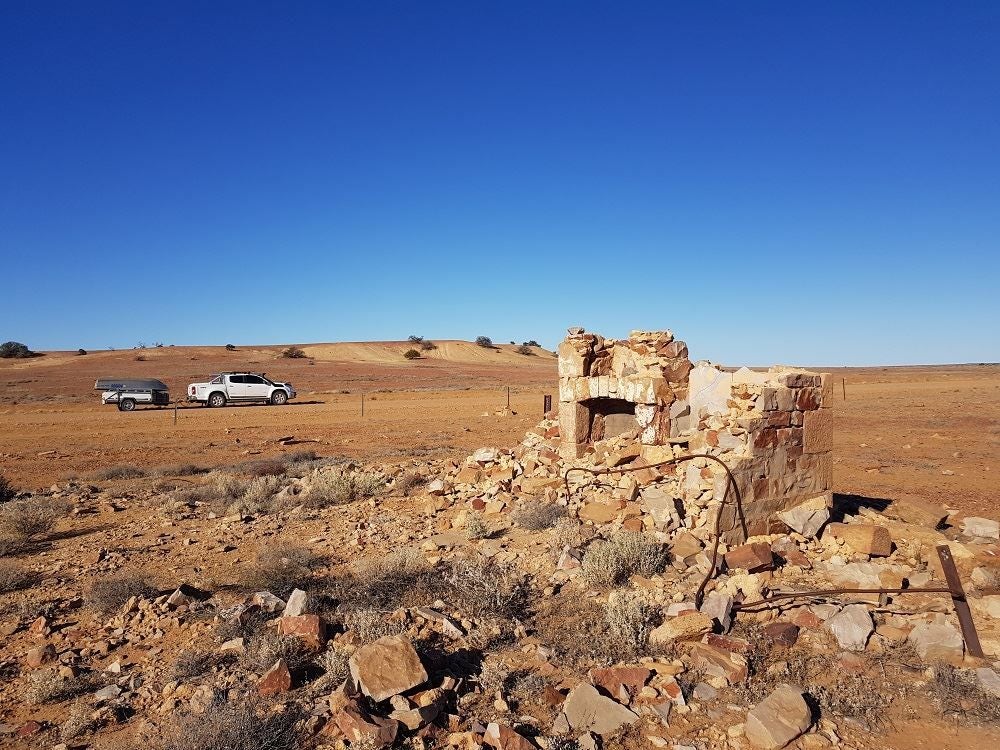 Craig Folker, an electrical designer by trade, knows a thing or two about 12-volt setups. In this blog, he provides his expert opinion on the BCDC1240D In-vehicle battery charger and how it performed in his trip to the Kimberley.
Building a 12-volt system to go the distance
After nearly 2 years in planning, we finally departed home on the Gold Coast for our trip to the Kimberley region on the 1st of July 2017. A major part of this planning involved fitting out our vehicle with all that was necessary to comfortably live on the road and become off-grid for 4 months. Having reliable power for the fridges, lights and other 12-volt goodies was essential, so investing time into researching and selecting the right products at this stage made sense, and in my opinion, saved a lot of headaches down the road.
I am an electrician by trade and my regular day to day work sees me designing, diagnosing problems and rectifying fairly advanced DC systems. Having a background and good knowledge in DC systems and components, it was important to me to build a 12-volt system that would be truly self-contained, with as little human intervention as possible. I saw this as a fantastic opportunity to put the REDARC BCDC1240D to the test, making use of the DC to DC smart charger and built-in MPPT solar regulator. As we were travelling through the remote outback areas of QLD and NT it was important that all components we selected were going to be reliable and could withstand the rugged conditions we were about to throw at it. Given REDARC's Australian manufactured and tested products we knew we were installing top of the line components.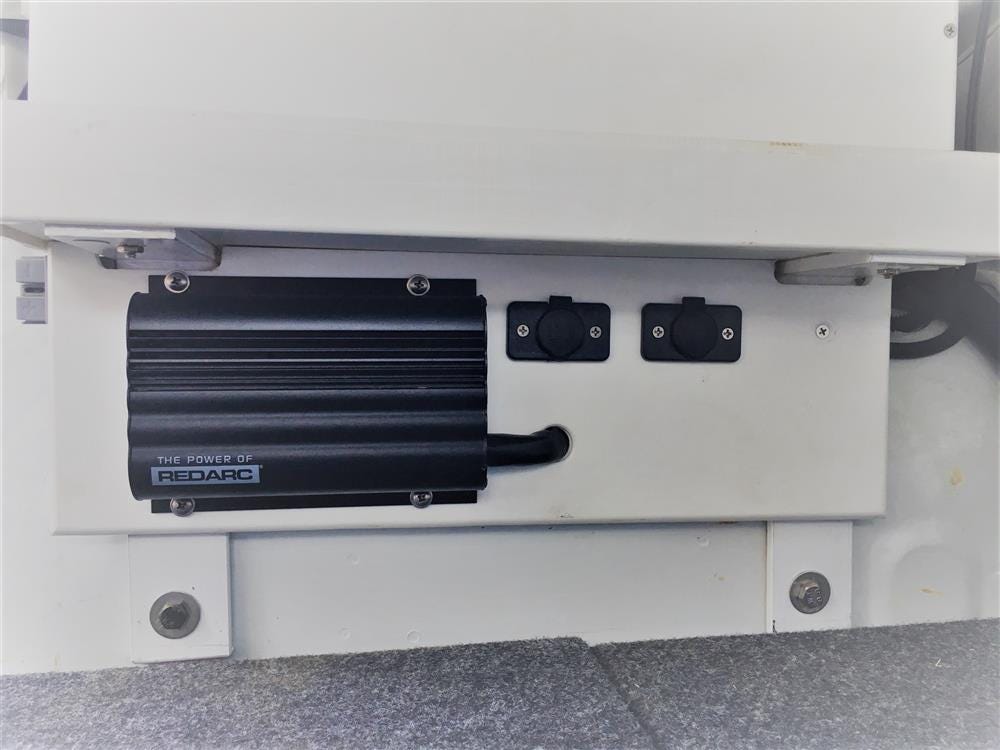 Smart simultaneous charging profiles
First notable point was the installation. I selected to mount the unit in the tray of our Holden RG Colorado, as this is where the twin 110AH AGM auxiliary batteries lived. Installation was very simple, given the surprisingly compact size of the unit; plus, unlike previous models there are no additional relays or switching components required for the solar input. In fact, a great feature of the REDARC DC-DC Charger is that it will actually allow simultaneous charge from the vehicle's alternator and a solar input to maximise battery recovery times.
Given the confidence to explore
Part of our 12-volt setup included a 150W rigid solar panel mounted permanently on the roof racks. The combination of the REDARC Dual Battery Charger with the 150W solar panel gave us the freedom to pull up, even for a few of hours, to explore the local attractions when passing through some of the beautiful towns. We had confidence knowing that the batteries were being constantly maintained and both the 40L fridge and 25L freezer in the back of the ute were keeping all of our supplies nice and cold.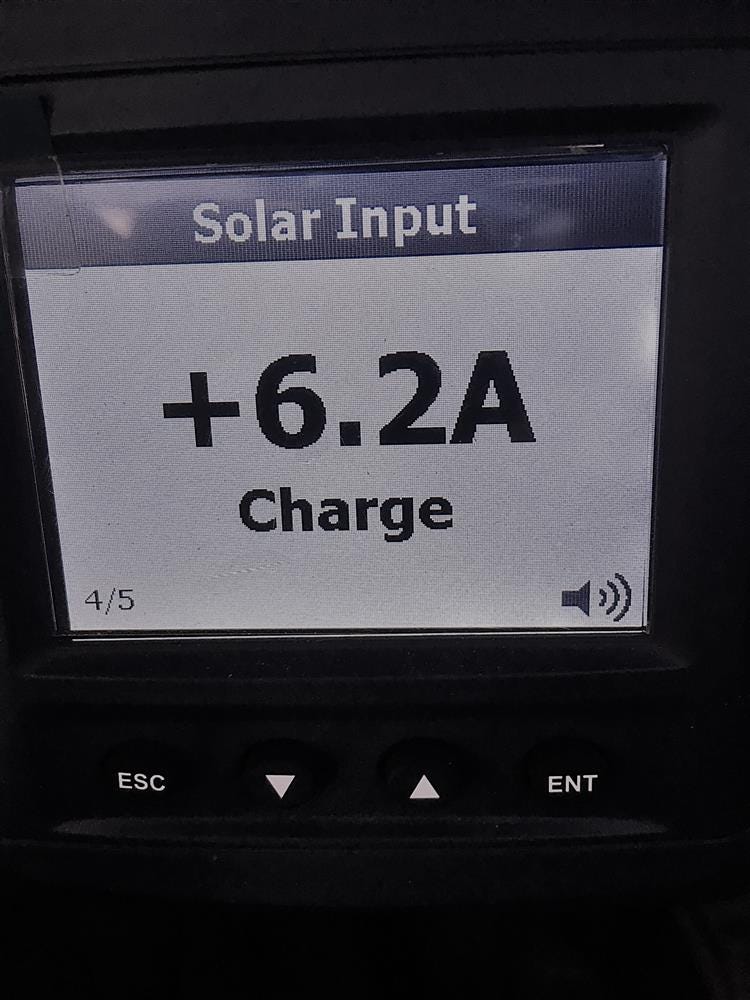 Aux battery is charging at just over 43Amps. 6.2Amps being generated by the 150W solar panel, and the remaining supplied from the alternator.
Quality to withstand extreme temperatures
Our journey took us across some heavily corrugated roads, built up with many layers of the famous Northern Territory red dust. The temperatures most days was close to 40 degrees, and a couple of nights fell to zero degrees. It is in these harsh conditions that the quality of REDARC's products become evident, with the In-vehicle battery charger continuing to operate flawlessly, and with the enormous 40Amp output, it took very little time to charge the battery while driving between camping spots.
4 months self-contained and trouble free
Now that we have returned from our 4 months on the road and after seeing some of the most amazing places that the Australian outback has to offer, we reflect on the fact that our 12-volt set up was indeed truly self-contained and trouble-free. The REDARC BCDC battery charger allowed us, as 4x4 tourers, the whole set and forget mentality, while it worked behind the scenes to keep our auxiliary battery in tip-top shape.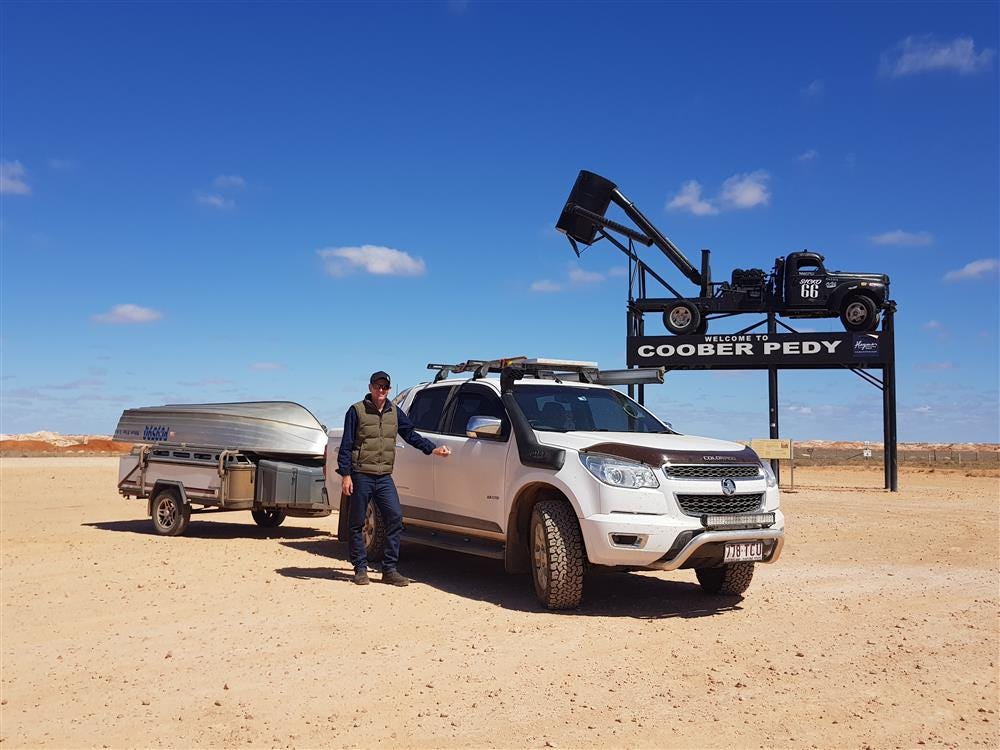 Craig enjoying the spoils of two years of planning
Follow Craig and his adventures on his Facebook page, Under A Canvas Roof.
Looking to start your 4x4, camper trailer or caravan upgrade but not sure what products will allow you to travel the way you want? Take the REDARC Hilux product tour to find out what products are best for your power management and towing needs.