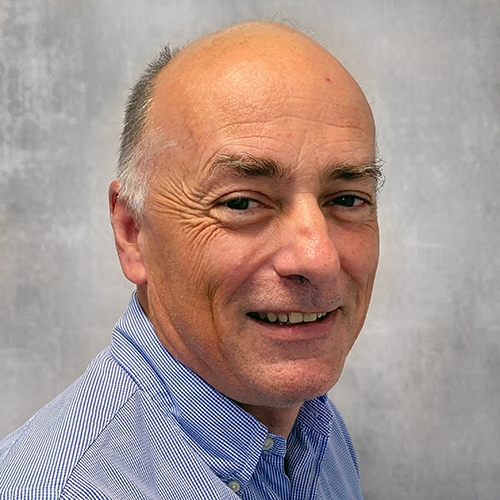 REDARC Defence & Space is pleased to announce the appointment of Scott Begbie to the role of Executive General Manager. This new position sees Scott responsible for the leadership and growth of REDARC Defence & Space through the development and implementation of strategic, tactical, and operational plans.
A former Managing Director at APC Technology, Scott brings with him a wealth of knowledge and experience from his 22-year tenure. Speaking on his appointment, Scott said, "As a long-time admirer of the REDARC brand, I am very fortunate to have the opportunity to lead and grow the Defence & Space division. REDARC are a proven supplier to defence and have the skills, capability, and desire to play a major role in the burgeoning space industry, not just locally but internationally."
Speaking on Scott's appointment, REDARC Group Managing Director, Anthony Kittel, sees Scott as a valuable addition to the team, "We are delighted to welcome Scott Begbie as the Executive General Manager of the REDARC Defence & Space business and a member of REDARC Group's Senior Leadership Team."
"Possessing extensive management experience and a strong intellect, Scott has demonstrated the ability to bring people along on a strategic journey. I'm excited to see Scott drive growth and take our business to new levels, particularly in the execution and delivery of the recently awarded $23 million contract to supply 12,600 LED lights for the first batch of three Hunter-class frigates."
An experienced Test Engineer with a ruggedised manufacturing pedigree, Scott will support and grow the REDARC Defence & Space team as they continue to develop global opportunities in the defence, mining and space industries.
We sat down with Scott Begbie to discuss his industry experience, new role, and the future of REDARC Defence & Space.
Having worked within the defence industry for over 20 years, can you tell us about this experience?

I began my career as an Electronic Engineer with an American semiconductor company in Scotland. After emigrating to Australia in 1991, I spent the next seven years designing and testing nucleonic instrumentation products for the mining industry.
From there, I joined BAE Systems before moving to APC Technology as Project Engineer in 2000. I initially looked after the Engineering Department, during which time I completed my MBA at the University of Adelaide. From 2009, I undertook role of General Manager before quickly moving into the role of Managing Director, which I held until joining REDARC in January 2023.
During my time leading APC, I completed several courses, including attending the Said Business School at Oxford in 2017 where I studied the Oxford Advanced Management and Leadership program.
With this experience, what do you bring to your new role as Executive General Manager at REDARC Defence & Space?

I have a passion for solving problems and using technology in unique ways. When coupled with strong commercial acumen, the outcome is products and solutions that address customer needs in a timely and cost-effective manner. I have always enjoyed harnessing the power of technology and the talented people I work with to challenge the standard practice.
I'm a firm believer that anyone can do more with more, but it's only the brightest people and smartest organisations that can do more with less. It's that approach I bring to REDARC Defence & Space.
What do you see for the future of REDARC Defence & Space?

The defence and space industries are at the pinnacle of engineering and demand the best that engineering has to offer. I have long been an admirer of REDARC Group and their approach to not only general business, but their relentless pursuit of customer excellence. REDARC Group has proven time and time again that it can excel in this arena, and it is my intention to use this reputation as a launchpad to position REDARC Defence & Space as a global leader in the market.
The next few years will see REDARC Defence & Space continue their growth, deliver on recently signed contracts and embark on new partnerships with a focus on the defence, mining and space sectors.
About REDARC Defence & Space

Established in 1979, REDARC Electronics is an Australian, privately-owned, advanced electronics manufacturer successfully supplying patented solutions to the Australian and international heavy commercial and defence vehicle sectors. In 2019, the company launched REDARC Defence & Space, a dedicated business to meet the growing needs of the Australian Defence market for wholly Australian Owned Defence medium sized enterprises that can foster the development of intellectual property in Australia. REDARC Defence & Space continue to offer the blend of commercial off the-shelf, modified off-the-shelf, customised and design-to-print electronic solutions to improve the capability, safety and flexibility of a variety of defence applications.