In 2019 REDARC committed to raising $40,000 in funds to be shared with the CFS Foundation, Junction Australia, Catherine House and the Royal Flying Doctor Service (RFDS), in honour of our 40 years in Australian manufacturing.
Managing Director, Anthony Kittel said, "We have always been, and will continue to be, a proud and active member of our local and broader community," he said, "We wanted this to be reflected in our 40th anniversary celebration and in a way that would have a positive impact."
REDARC is delighted to announce that we achieved our goal and more!
REDARC's internal and external fundraising efforts have ranged from hosting a casual day, auctions, raffles, internal cash collections, coffee machine profits and staff participation in third-party fundraising challenges. When we include challenges such as Dry July, The Sunday Mail's City to Bay Fun Run, Biggest Loser Challenge and Movember, we have raised more than $49,000 for charity overall.
Anthony said, "It has been encouraging to see staff rallying together to help raise funds for these organisations."
In January 2020, Anthony presented these wonderful organisations with their Certificates of Donation and took the opportunity to see their facilities firsthand and meet the staff and volunteers.
The charities were delighted by our efforts and generosity and shared their heartfelt thanks. We heard some amazing stories of how people have benefited from the services and capabilities of these organisations and we were also reminded of the kindness and compassion that is extended to the communities that they serve.
"I extend my gratitude to all of our sponsors, our staff and our wider community who have participated in our 40th anniversary charity drive, without your contributions this would not have been possible," said Anthony.
CFS Foundation
In addition, to our regular donations to the CFS Foundation, we finalised the Adventure Prize raffle on the 29th of November, with the winner drawn on the 3rd of December. The lucky winner from NSW received $5,000 of prizes from REDARC, Lightforce, Hema Maps, ARB and the Caravan Industry Association of Australia. The raffle achieved another $5,000 for the Foundation.
We were able to donate beyond our goal of $10,000 to the CFS this year, with proceeds providing financial assistance to CFS volunteer firefighters and their families who have suffered through death, injury, loss or damage of property while in the line of service. For more information visit cfsfoundation.org.au.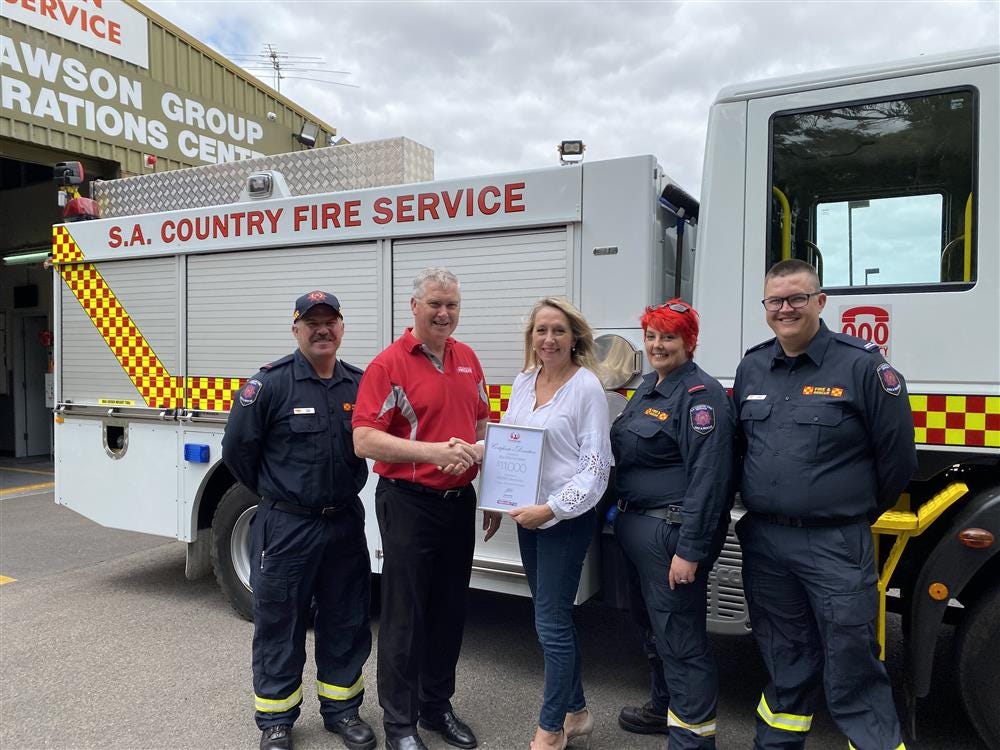 Image: CFS volunteer Dave Dyer, CFS Foundation CEO Gloria Berni, with Anthony Kittel, and CFS volunteers Kate Howard and Peter Fanning.
Junction Australia
Since 2011, REDARC has helped the Junction Australia community centre with ongoing financial support. The REDARC coffee machine has played a significant role in raising $10,000 in funds to support them. Collecting $1 per barista style coffee, the profits go toward charity. This year these funds have enabled the purchase of a giant Tepee for the playground, sponsored courses at the community centre and bought furnishings for the Junction House – emergency homelessness house for young people.
The Junction Australia, Hackham Community Centre, south of Adelaide, was established in 2002 and provides programs, such as counselling, playgroups and foundational courses for locals and their families, as well as creating a place for connection. Among other initiatives, Junction Australia also provides accommodation for homeless youth in the same southern community. For more information visit junctionaustralia.org.au.
Image: Maria Palumbo CEO Junction Australia, with Anthony Kittel and Junction House resident Talia.
Royal Flying Doctor Service
The most recent relationship is that with the Royal Flying Doctor Service. This year, staff had the opportunity to select a charity that they wish to support as part of our 40th celebration. From the many organisations that were put forward, they selected the Royal Flying Doctor Service.
We have raised $10,000 for the RFDS. One fundraising activity included the launch of our eBay Mini Auctions which finalised on the 5th of December contributing $2,450 to the cause. Over $2,000 worth of products from Pat Callinan, All 4 Adventure, Patriot Campers, 4WD Action and 4WD Touring Australia, were donated to the auctions.
These funds will go towards helping the RFDS to replace intensive care units, which can cost the organisation more than $7million a year. For more information visit flyingdoctor.org.au.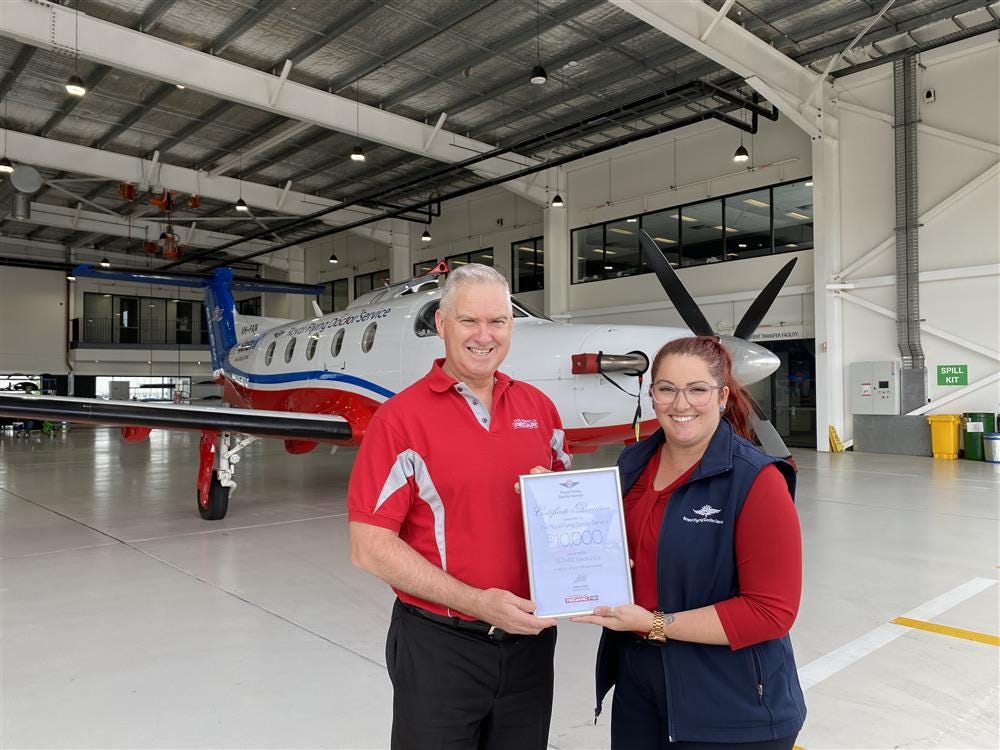 Image: Anthony Kittel and Kristen Newlyn, Community Fundraising Specialist RFDS.
Catherine House
Our activity saw us finalise our $10,000 sponsorship of the Catherine House Gala Dinner. A fundraising event that raised an amazing $145,000. It's fantastic to know that these funds allow Catherine House to achieve their core purpose of supporting women experiencing homelessness and ending their homelessness for good. The sponsorship was covered by REDARC's internal fundraising activities. Additionally, 16 participants joined Team REDARC at the 2019 Westpac City to Bay Fun Run on the 15th of September to support Catherine House, raising and additional $736.41. For more information visit catherinehouse.org.au.
Details about our 40th Anniversary activities can be found at redarc.com.au/40th-anniversary.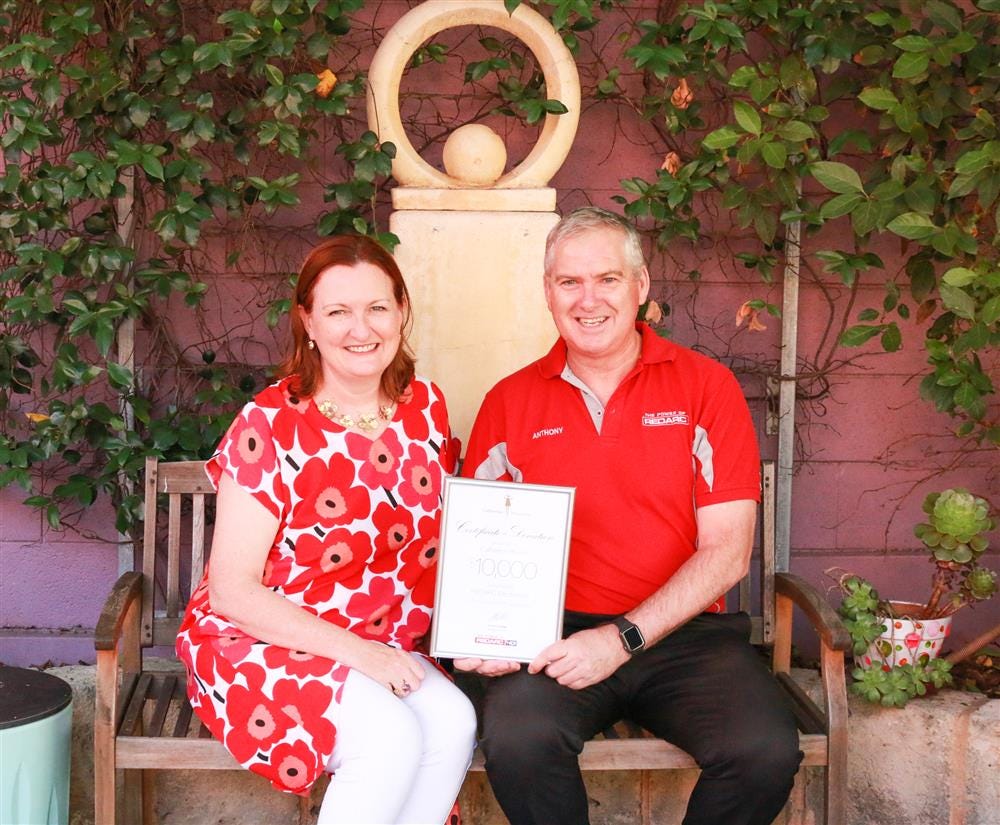 Image: Louise Miller-Frost, Catherine House CE with Anthony Kittel, Managing Director, REDARC.