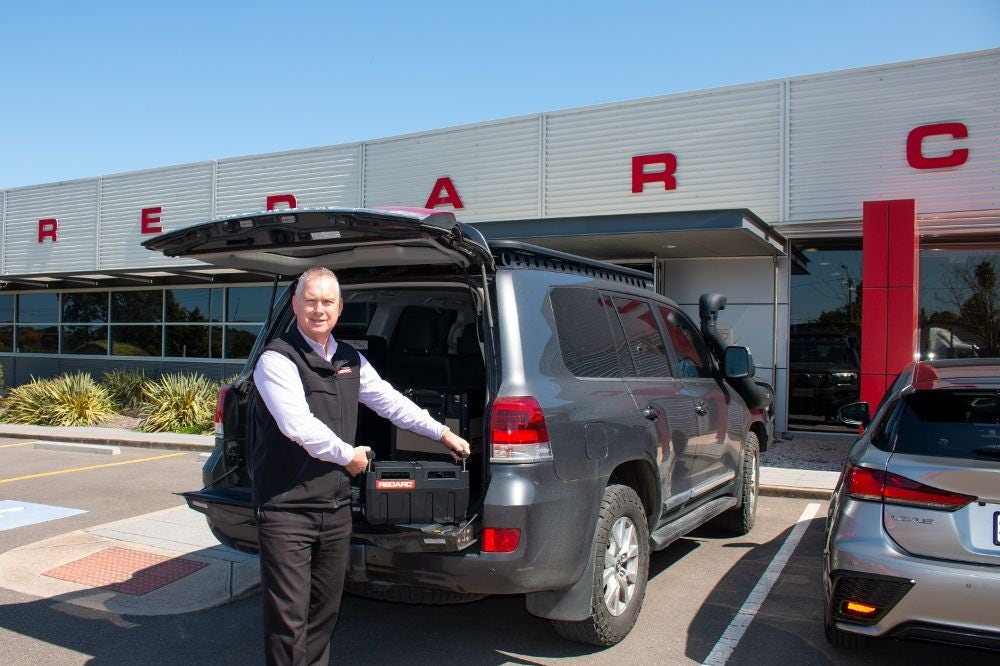 REDARC, a leader in ruggedised mobile battery management, charging, and off-grid power solutions have extended their capability into portable power.
Encompassing the 4WD, marine and outdoor recreational vehicle markets, GoBlock® can be used in a variety of applications that demand remote, vehicle and solar rechargeable portable power.
"GoBlock® is the culmination customer feedback and extensive market research relating to the constraints of existing 4WD dual battery systems. This highly engineered product features the latest in REDARCS' proprietary DC charging technology which takes the guess work out of designing and building your own battery system" said Anthony Kittel, Managing Director.
Uniquely Australian made and born from a dedication to innovation, the REDARC GoBlock® taps into the growing demand for portable and off-grid rechargeable power. The difference, however, is this product is built tough for the outdoors and optimised to be ultrafast charged while you drive.
"I am excited for the owners of Ford Rangers and Mazda BT-50s among others who can't fit a dual battery system under the bonnet, as this is the perfect solution" says Anthony Kittel.
With USB, accessory, Merit, fridge and Anderson outputs, GoBlock® is the ideal solution for charging smart devices, phones, cameras, drones, as well as powering lights, compressors, fridges and more.
Featuring lithium iron phosphate (LiFePO4) battery cells, GoBlock® offers 2000 cycles, some 4x greater cycle life than other brands on the market. The compact unit features an AC charger, DC charger, MPPT solar regulator, battery monitor and the lithium battery itself, all optimised to work flawlessly together and provide a portable auxiliary battery system no matter where you go.
With multiple charging options, GoBlock® can be charged via DC input from the vehicle's alternator while driving, AC or solar while parked and can accept up to 50 Amps from any DC power source utilising REDARC's trusted DC charging technology, making it capable of charging a 100 Amp hour lithium battery in 2 hours.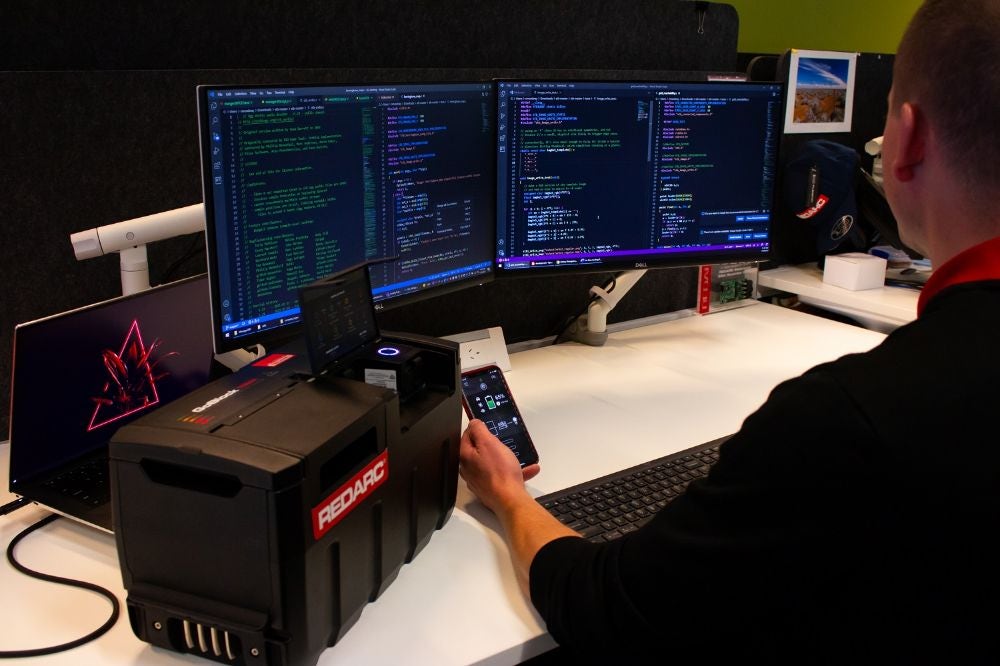 "Using Bluetooth, GoBlock® can connect to RedVision® our smartphone app that gives users access to the battery state of charge, system diagnostics, and input source information. This connection also allows GoBlock® to receive over-the-air software updates – the first product in our range to do so" Said Anthony Kittel
GoBlock® also includes a Start Battery Recovery (SBR) feature. This is unique to GoBlock® and when activated via the RedVision® app, it enables you to safely recover a flat start battery, so you can always get yourself or a friend out of trouble.
Extensively tested for durability and quality in REDARC's state of the art South Australian manufacturing facility, GoBlock® has been built tough enough to withstand all the elements associated with outdoor activities.
The unit comes in either a 50 or 100Ah models and measures just 425x196x230mm, allowing plenty of space in the vehicle, boat or tent for all the other essentials.
GoBlock® has been designed to perfectly complement REDARC's existing product offerings such as our portable solar range, allowing REDARC to provide the total portable, versatile and durable off-grid power solution.
Like all REDARC products, GoBlock® comes with nation-wide support, including a 2-year hassle free warranty and after-sales service to answer any questions.
About REDARC
REDARC is a private, Australian owned, innovative electronics company that employs 300 people and provides mobile, off-grid energy and safety management solutions to customers worldwide. Our inhouse design, production and technical support capability gives our customers the confidence to explore life and operate safely away from the grid. We are for adventurous spirits; those that like to push boundaries which often land them in mission critical situations where equipment must work. We test our products in some of the toughest environments on the planet and believe that products designed and made in Australia is a competitive advantage.