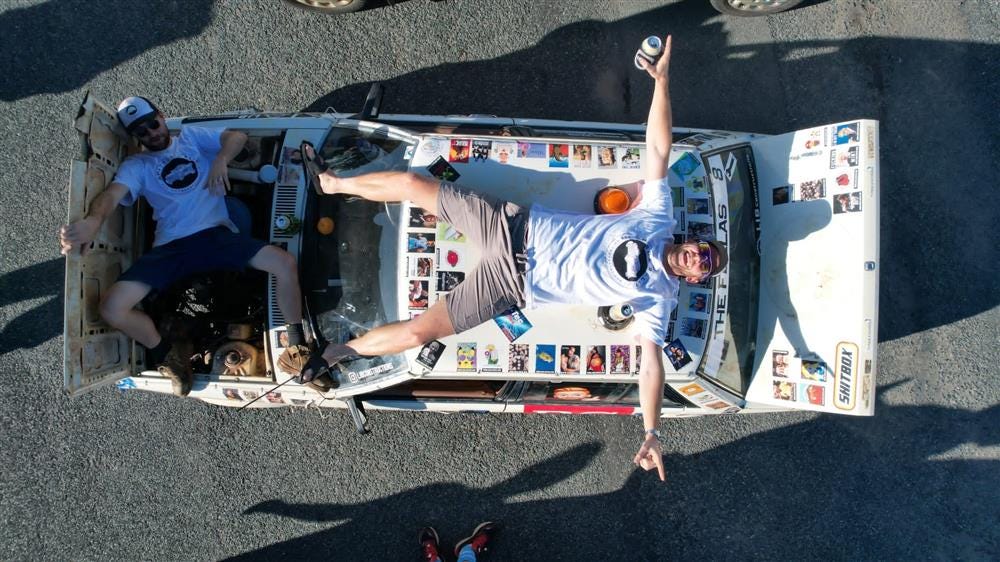 REDARC are proud to be supporting The Fellas Sh!tbox Rally Team in their recent 2022 Box Rally run. After an incomplete run in 2019 due to transmission issues The Fellas, Jordan and Luke, were excited and ready to get stuck into their 2022 attempt.
REDARC provided a BCDC1225D in-vehicle battery charger to keep all their devices and accessories powered while on the road. The Fellas are proud to report that they crossed the finish line successfully this time, raising over $7,000 to support The Cancer Council and cancer research.
Founded in 2009 by James Freeman after he lost both of his parents to cancer, The Box Rallies raise funds to support vital and exciting cancer research projects across the country. The Sh!tbox Rally challenges participants to drive cars worth just $1,000 across Australia via some of the most challenging and remote roads, camping along the way.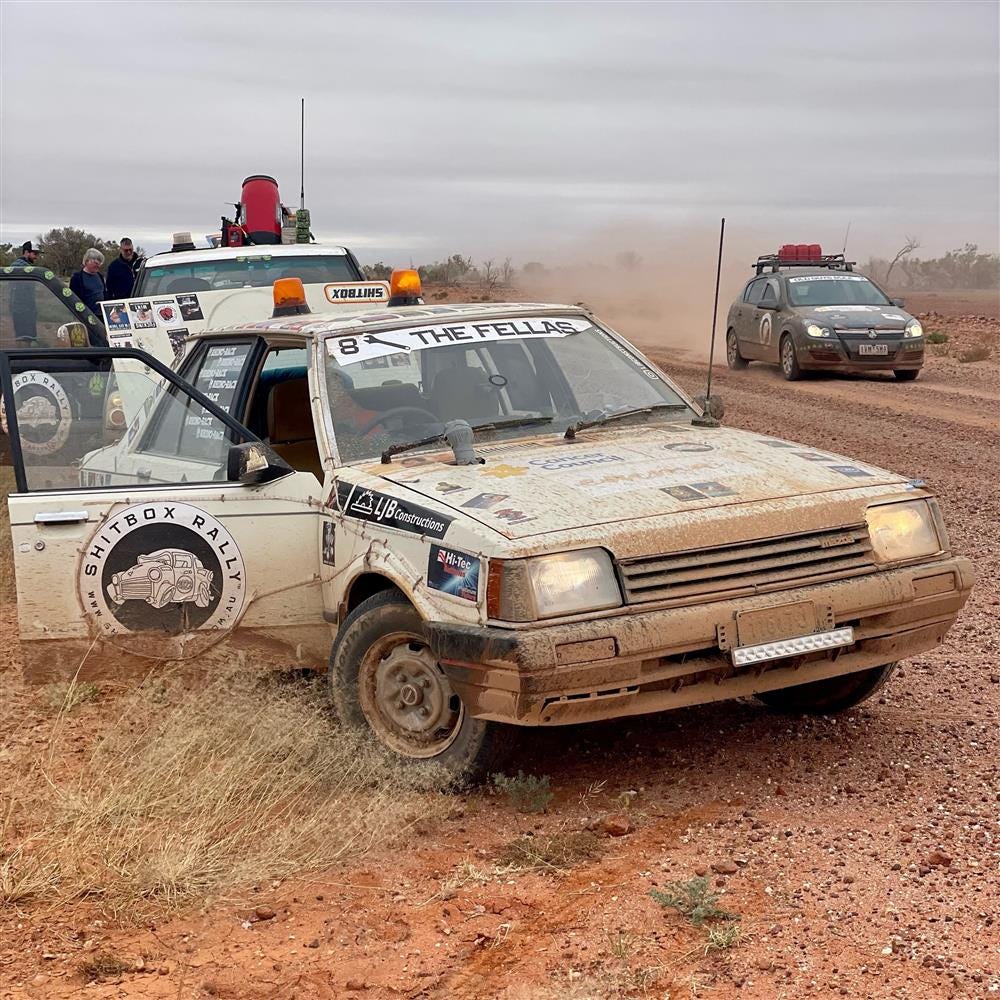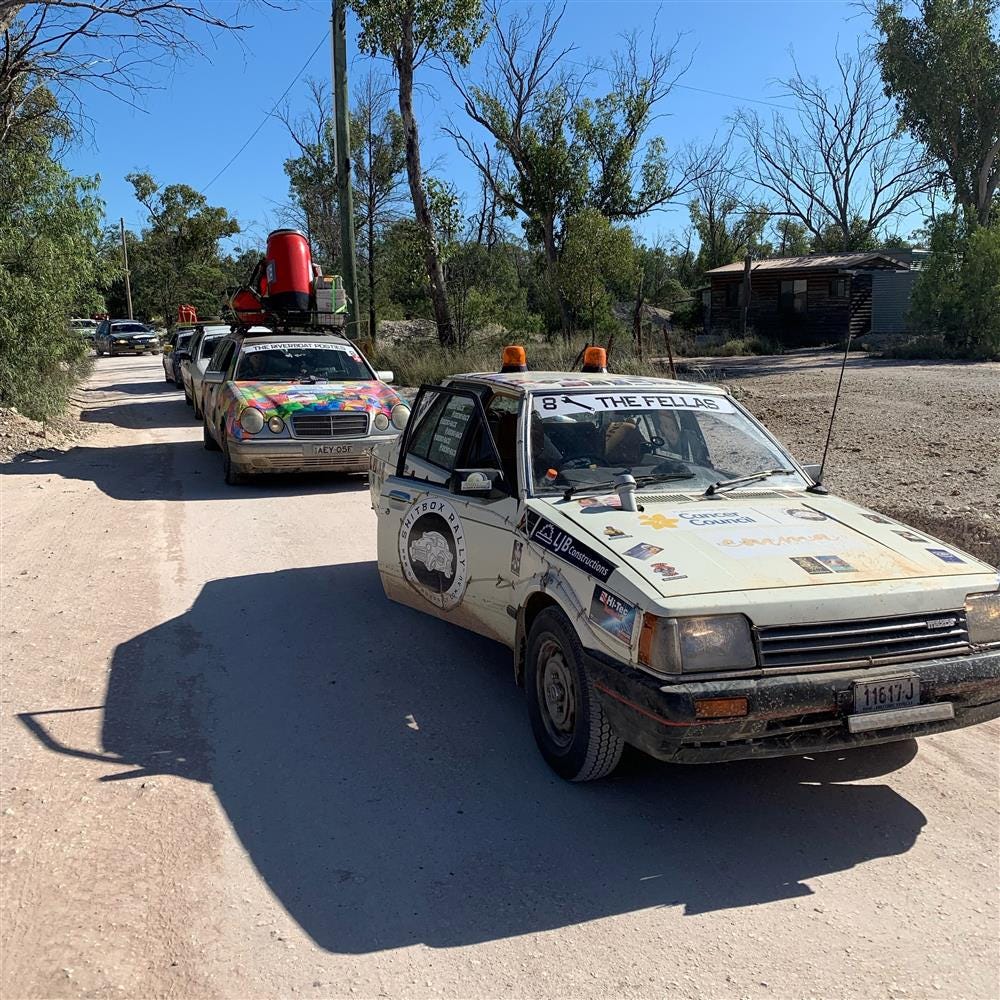 For their 2022 rally, The Fellas bought a 1985 Mazda to tackle the route from Wollongong to Mackay. With a few modifications and a manual transmission conversion, they were ready to hit the road. Unfortunately, due to heavy rainfall the final three days had to be re-routed from dirt roads to bitumen, but eventually they crossed the line with no issues.
"We decided to run a second battery in this car for two reasons. Firstly, our car had an old carby engine and it took a long time to start on the freezing mornings, so we required a lot of cranking power on one battery. Secondly, we needed power for all our party lights, driving lights, communication equipment, camping lights, phones etc," said Jordan, one half of The Fellas team.
"REDARC's BCDC1225D in-vehicle charger successfully powered both of our batteries. Using quality equipment gave us a sense of relief at night, knowing our battery power was being managed appropriately. We even had some of our buddy group charging all their equipment from our car at camp each night!"
Follow The Fellas on Instagram or learn more about the Sh!tbox Rally and how you can get involved or donate on their website.