Lara Kittel from REDARC's Marketing Team, takes us through her experiences camping for a week along the Great Ocean Road.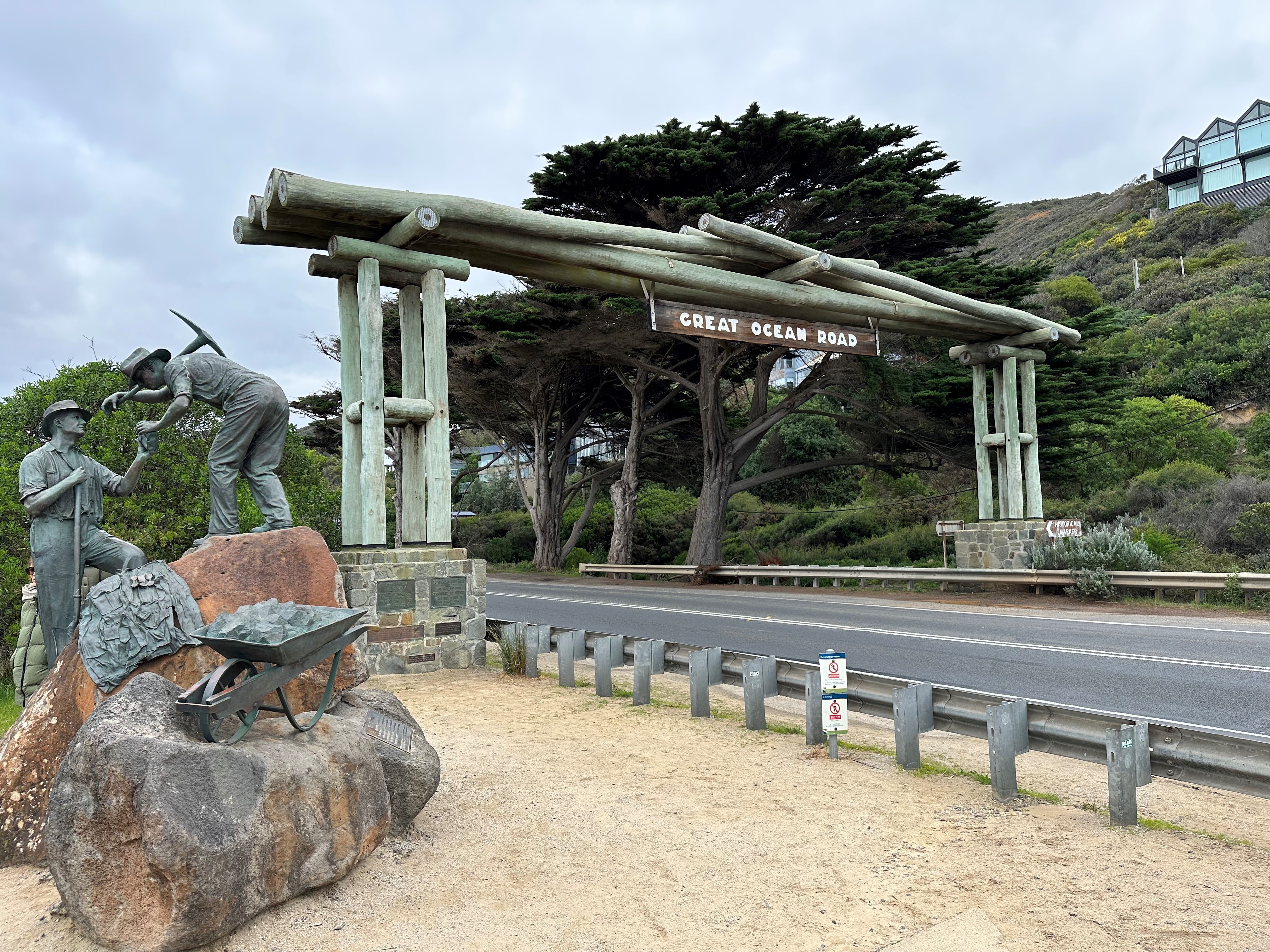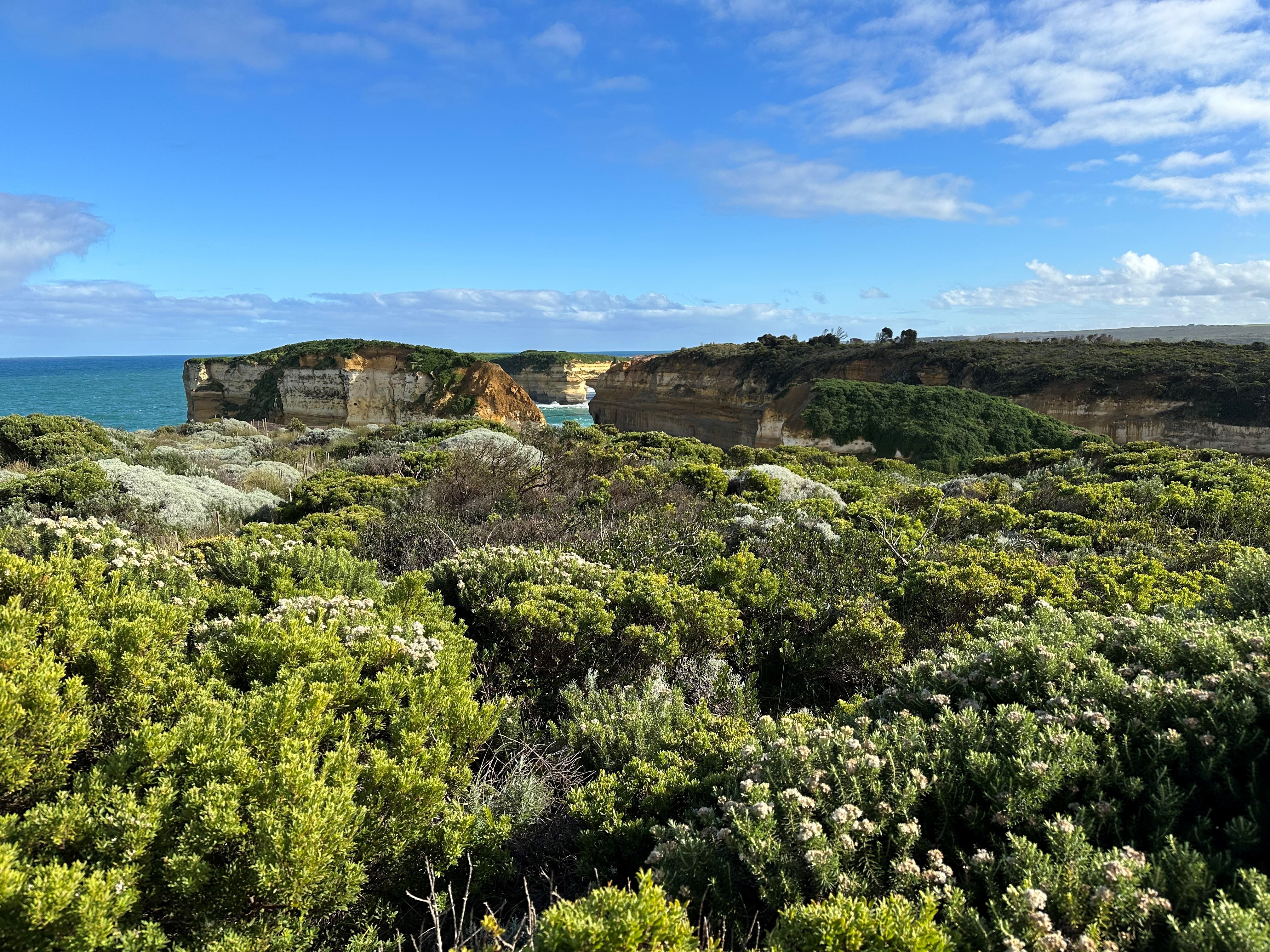 When I used to think of the Great Ocean Road, I often pictured a long stretch of road beside the beach, where people stop for a picture at the 12 Apostles. I did not imagine the towering clifftops, lush eucalyptus forests, massive waterfalls, windswept shorelines, and vast ocean views.
When To Go and For How Long?
I left for my week-long Great Ocean Road trip in winter, and it turned out to be the perfect time to visit. Crowds were minimal and parking was a breeze. During the wintertime short-tailed shearwater seabirds and southern right whales are often sighted in the region before they return to their feeding grounds. Unfortunately, I was unable to spot any throughout the week.
The Great Ocean Road is a magnificent self-drive touring route starting from surf capital, Torquay, to the famous 12 Apostles and ending at the historic fishing village, Port Fairy. The route can be completed in a single day, if you're setting off at dawn, but is not unusual to complete within a few days.
I spent a week camping from town to town, checking out almost every stop along the way and then completing my adventure in Melbourne. Keep in mind that the more time devoted to exploring the attractions, means the more time you will get to enjoy them.
A quick tip and something to remember, some caravan parks close for the winter months so keep an eye out and make sure to frequently stop for a cruisy trip.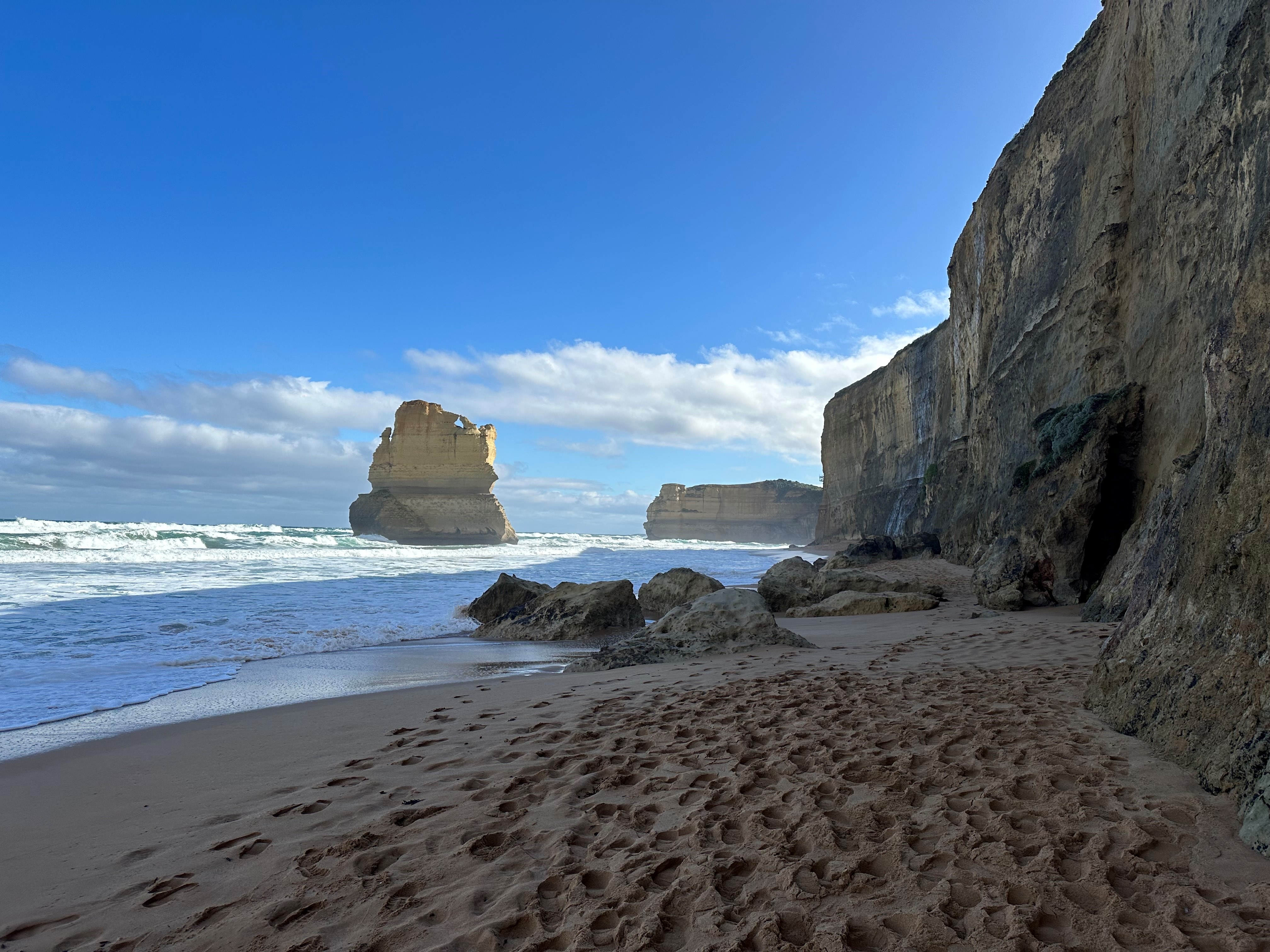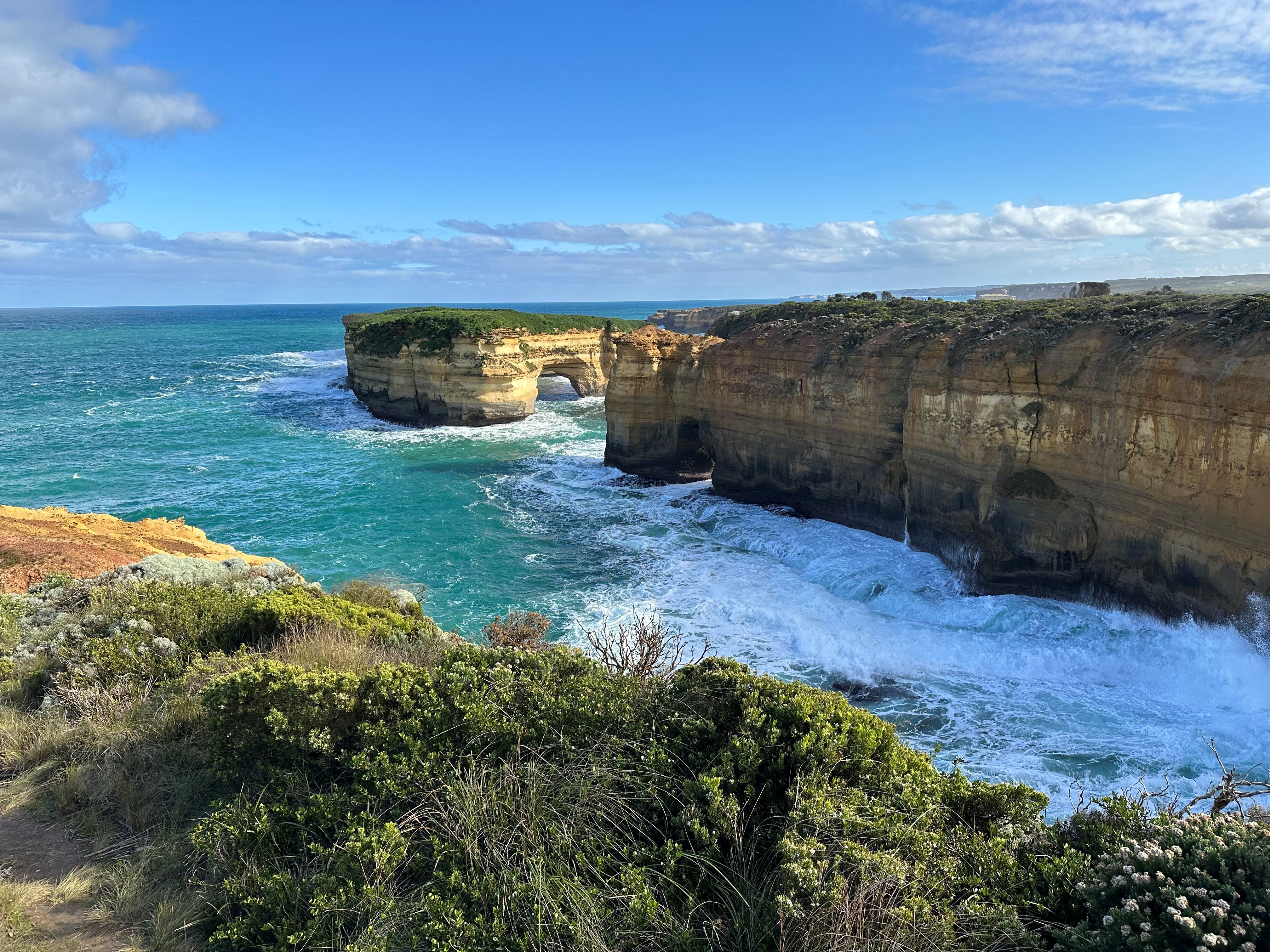 Port Fairy
I started the road trip in Adelaide and my first stop, after Mount Gambier, as was Port Fairy. This town has fantastic options if you're looking to catch something for tea or are a keen fisher. The typical place to fish includes, river fishing at Moyne, surf fishing at East beach and off the boat fishing in Port Fairy Bay. Boat ramps can be found at Port Fairy, Killarney and Yambuk Lake, that are suitable for small boats only. A cruisy coastal walk around Griffiths Island took me to see the Port Fairy lighthouse. The area around the lighthouse is a large breeding colony of short-tailed shearwater seabirds, so it's important to respect your surroundings.
Port Campbell National Park
The fierce Antarctic winds created the huge winter swells, carving the coastline, that I was driving alongside. Known as the 'shipwrecked coast' it is thought to have taken over 700 shipwrecks, and only around 240 vessels have been discovered. I drove past the spectacular coastal formations such as, London Bridge, The Grotto, The Arch and the Twelve Apostles.
Port Campbell Recreation Reserve
After visiting the world-renowned rock formations, I arrived at my campsite when the sun had gone down. Even though there was no front office, it was an easy stay as I paid in an envelope as I arrived. This campsite was the sort of scenario where you could set up camp anywhere. There were 40 powered sites and 20 unpowered sites. Amenities included showers, a laundry, an outdoor kitchen, two BBQs, free WIFI, a nature play space for kids and a large communal area with a fit pit. Powered sites start from $10 a night, it was super affordable and a very relaxed environment.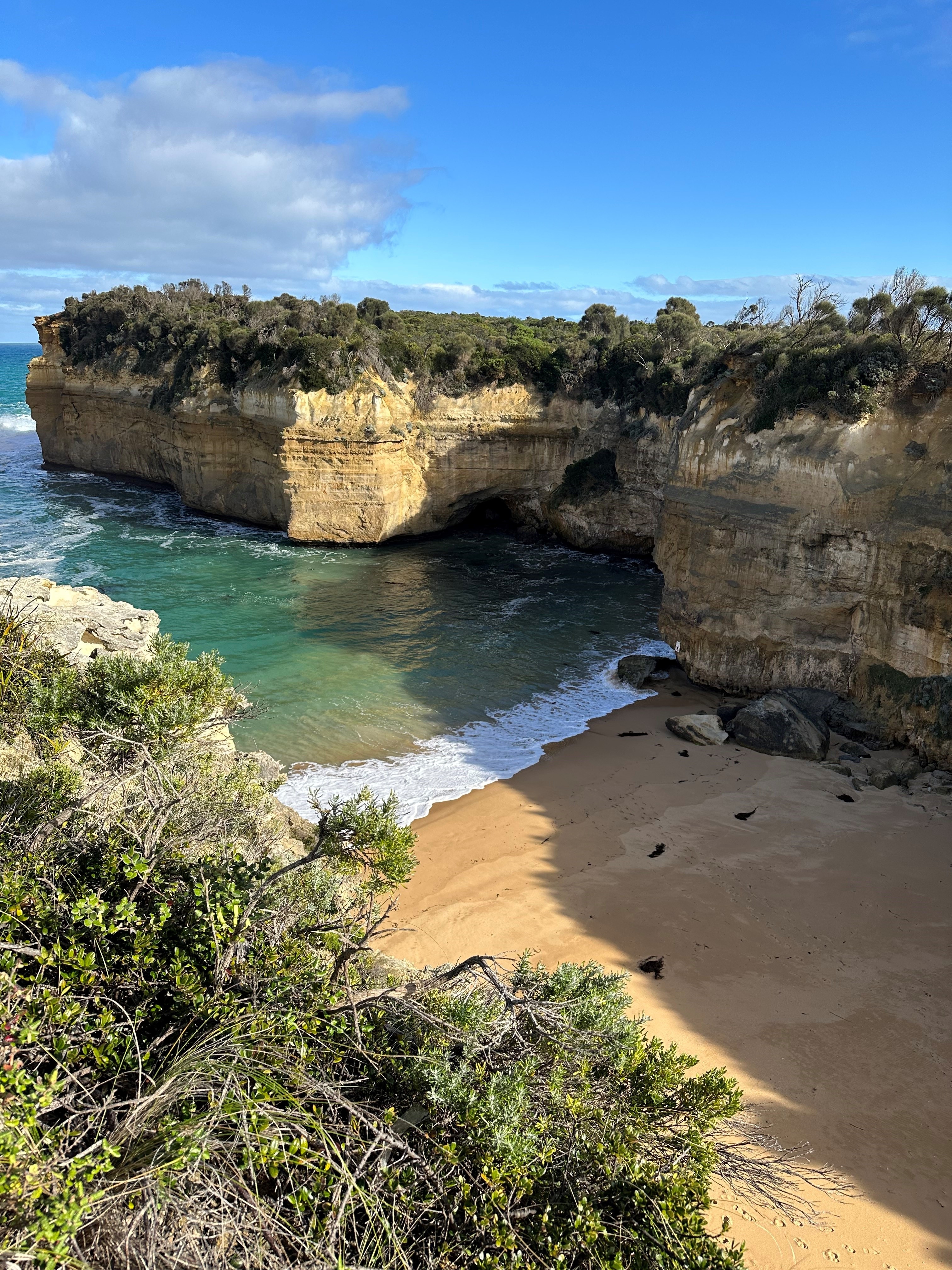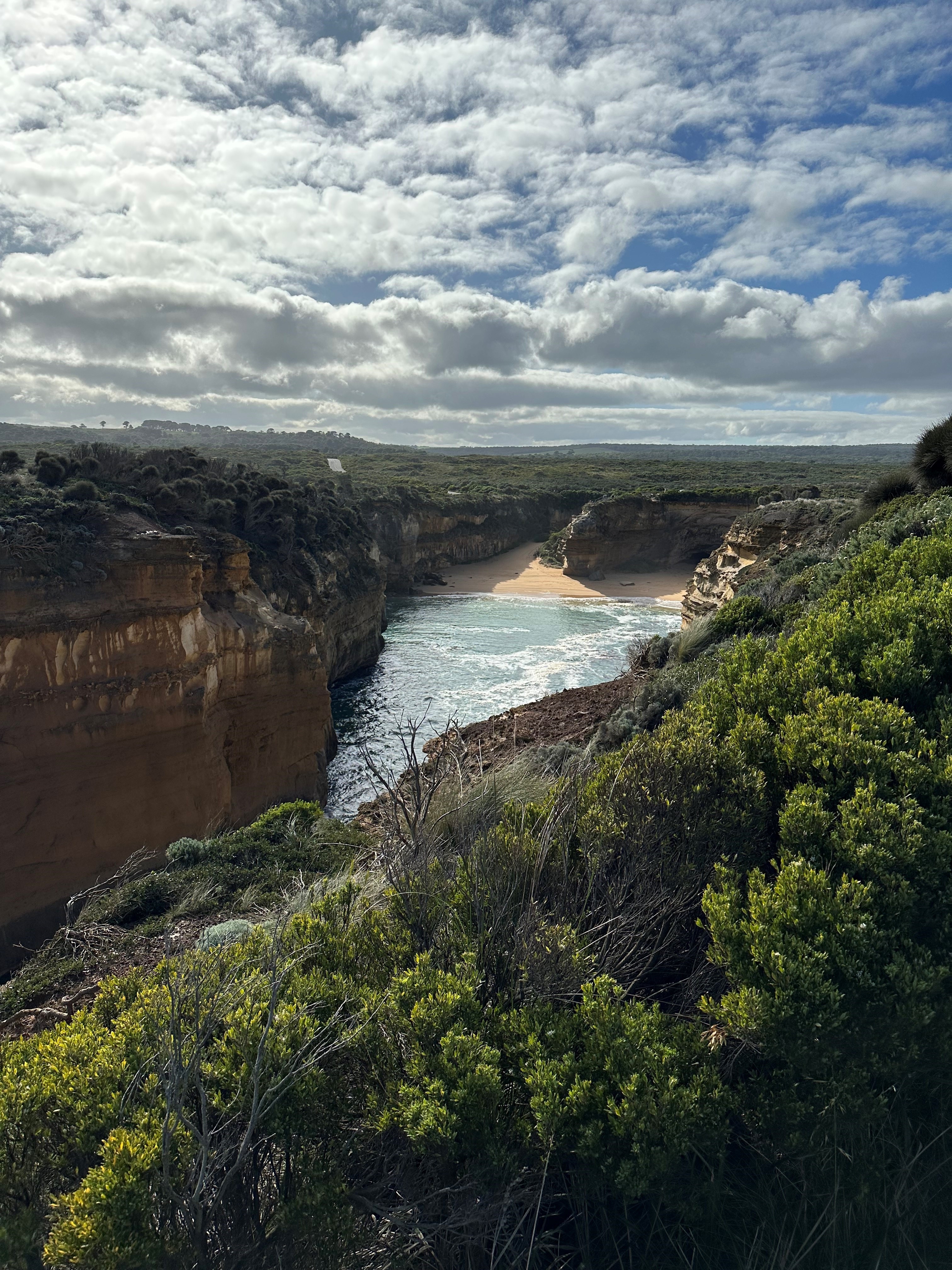 Johanna Beach
On my way along the coast, the next day I passed Johanna beach. It's well-known to Victorian surfers for being a saviour when the swell starts dropping. The best time of year for surfing Johanna, with consistent clean waves, is during Winter and most often in the month of June. Johanna beach is also a fantastic surf fishing beach, try your hand at catching mullet or salmon. My partner was interested in collecting fresh bait in the form of beach worms, with no luck. This coast usually picks up a few feet more swell than the Bells area, so if Bells is flat, it can still be up to four-feet at Johanna. The beach also offers camping options including 25 non-powered sites available to book.
Johanna Beach is an important nesting area for the threatened Hooded Plover. This small bird nests just above the high tide between August and February. If you are walking along the beach, it's recommended that walking should be done below the high tide mark.
Bimbi Park
Instead of camping at Johanna I decided to continue driving to save time in the morning. Bimbi Park is family owned by Frank and Katrina, and the best campsite that I have ever stayed at. It offers a variety of amenities such as an outdoor theatre, shop to purchase basic groceries, laundry, campfires, a free phone, and gas refills. I also heard that during peak seasons, the park offers fish and chips and wood fire pizza nights. The park's accommodation range is unmatched, with bush camping, group camping sites (powered and unpowered) cabins from standard to deluxe, bunkrooms in the form of caravans and camping pods. Its seriously has everything!
Cape Otway Lighthouse
My partner decided he would buy an app called WikiCamps Australia, which really helped us find all the hidden gems along the way. We came across the Cape Otway Lighthouse, that happens to be the oldest surviving lighthouse on mainland Australia. We wandered into the station with no expectations and decided to each buy a ticket, costing us around $20 each. The whole experience was worth it, we listened to the history talk and self-guided ourselves through the precinct, walking to the top of the lighthouse. Lightkeeper's Café overlooks the Lighthouse and is open to visitors from 10:30am to 4pm, we stopped in for a quick coffee to warm up. It was a delightful place to visit, everyone was kind and made it a fantastic educational experience.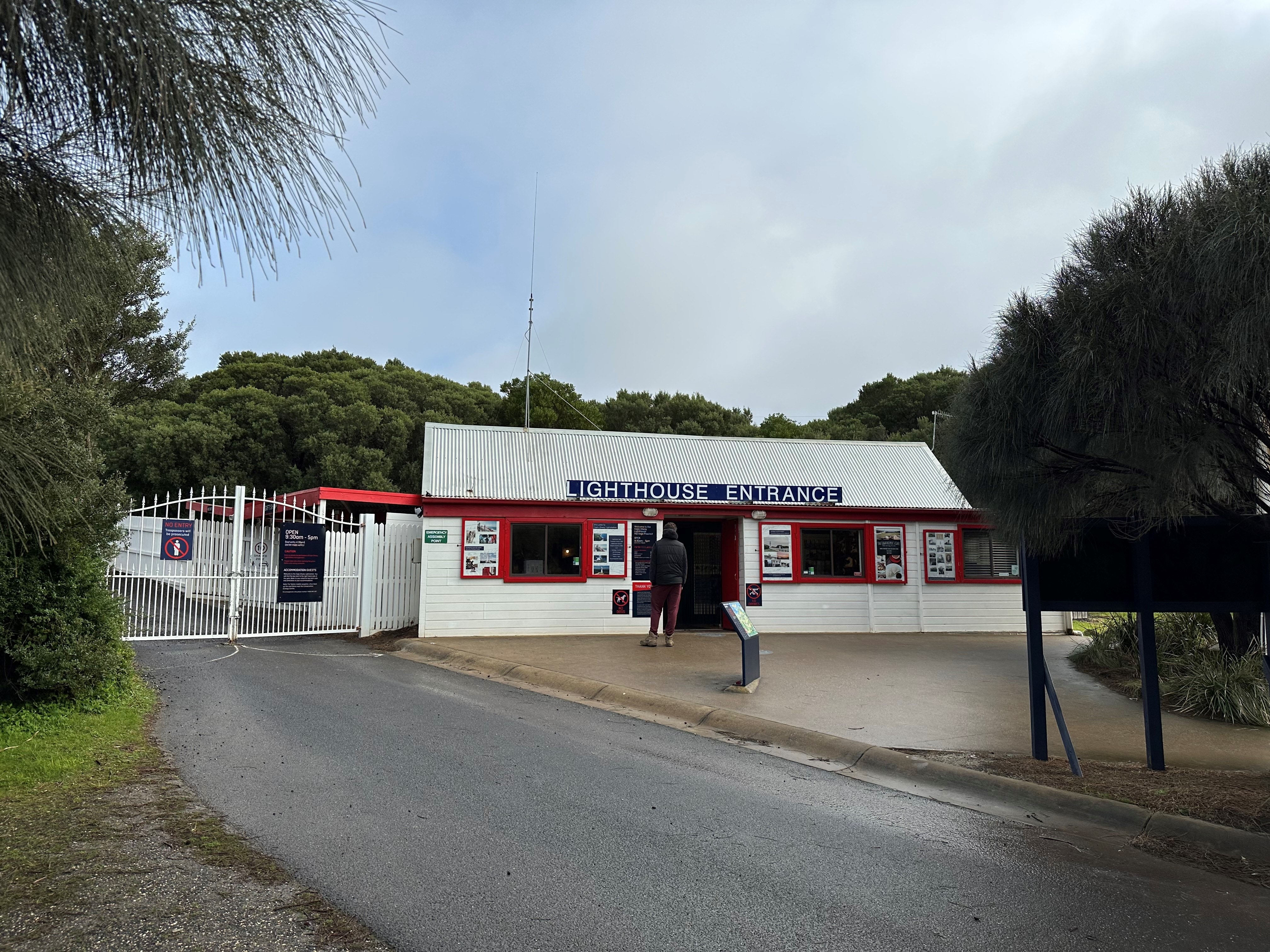 Rainforest walks
A must see are the rainforests along the way, Madsen's Track Nature Walk in Melba Gully is a 35-minute loop that takes you through mossy trees and cool fern gullies. We started at the picnic area, following the information signs along the track, and listening to the soothing sounds of Anne's cascade, a 3-metre waterfall. My partner and I really wanted to stay for the glow-worms that light up the night, but we missed out due to our late arrival back at camp.

Maits Rest rainforest walk is just as magical, and we had a look the next day. These rainforests are known as the habitats for the dinosaurs, as footprints were found preserved in rock back in the 1980s, and the towering Myrtle Beech trees could be some 300 years old. We were able to see the inside of the trunk of the Mountain Ash Eucalypti, the world's tallest flowering trees, as one had fallen. I was in the real-life Jurassic World.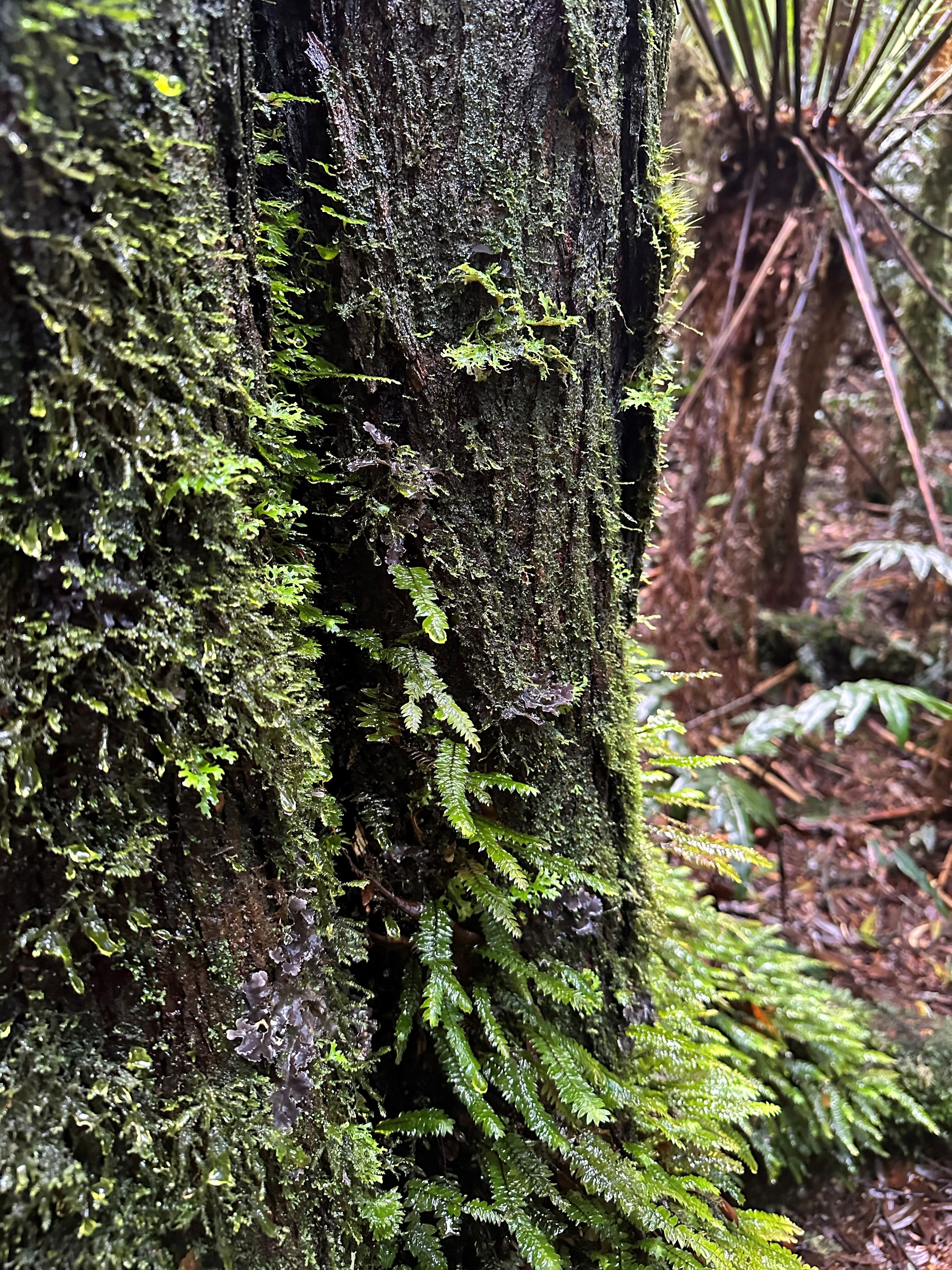 Waterfalls
We had a bit of a drive from Cape Otway National Park to Lorne, but the waterfalls and coastal stops made it exciting. Carisbrook Falls and Sheoak Falls are just off the road and took around 30 mins each to complete. Erskine Falls in Lorne is one of the many gems to explore, but again we were unable to fit it in. There are so many waterfalls around this Lorne area, and you will feel spoilt for choice.
Bells Beach
Bells is well known as the home of surfing in Australia. Surfers are found year-round catching breaks including Winkipop, Southside and Steps. Bells beach was iconic, we started the drive early from Lorne to Torque and drove from our campsite at Lorne Foreshore Caravan Park. Be prepared for ascents and descents and plenty of winding trails, which may involve passing cars with inches to spare. I was honestly exhausted by the time I reached Bells, especially due to my detour to see the famous "Round the Twist" light house - which was worth it. We went back to Bells the next day, having some fish and chips from the local shop and even though the swell was small, there were still heaps of surfers. I could feel the sense of community the famous beach has.
Torquay Foreshore Caravan Park
We stayed our last night at Torquay caravan park, located right on the foreshore of Torquay surf beach, a convenient camping location for surfers on the coast. At night we walked down to the local Japanese restaurant called Sober Ramen and it was so good! I highly recommend eating here.
My partner got up at sunrise for a surf and while waiting, I had a coffee at Third Wave kiosk overlooking the ocean where he was surfing.
Throughout my road trip, REDARC's GoBlock was an essential, saving the day for off-grid power and making our camping experience so easy. It is convenient in size to pack and simple to use with the Power Dock. It kept our fridge cold the whole trip. This meant we could keep meat, eggs, milk and not worry about it going off. This system is fantastic, as it's both a portable dual battery system and flexible portable power station that's easy to monitor from your phone. The variety of outputs means the GoBlock is ideal for charging your smart devices, phones, games, cameras, and drones, as well as powering lights, compressors, a portable fridge and more, perfect for a short coastal camping trip.
Thanks for following my journey along the Great Ocean Road. If you're keen to read more Australian travel blogs have a look at Van Life in Port Lincoln and Van Life in Port Macquarie. For more information about the writer, you can find her at larakittel.com and Instagram.