Choosing a 4WD vehicle is only the first step when looking to get into the world of off-road living and driving. While it's important to choose a reliable vehicle, it's equally as important to choose the right accessories and modifications to suit your own personal style of touring. Toyota LandCruisers are one of the most popular touring vehicles because of their longevity and reliability, through their primary focus as farm and land vehicles. One question we get on a regular basis is about setting LandCruiser's up to be the ultimate touring machine. We spoke to a few 'Cruiser drivers to put together a few tips to get the most out of your LandCruiser purchase.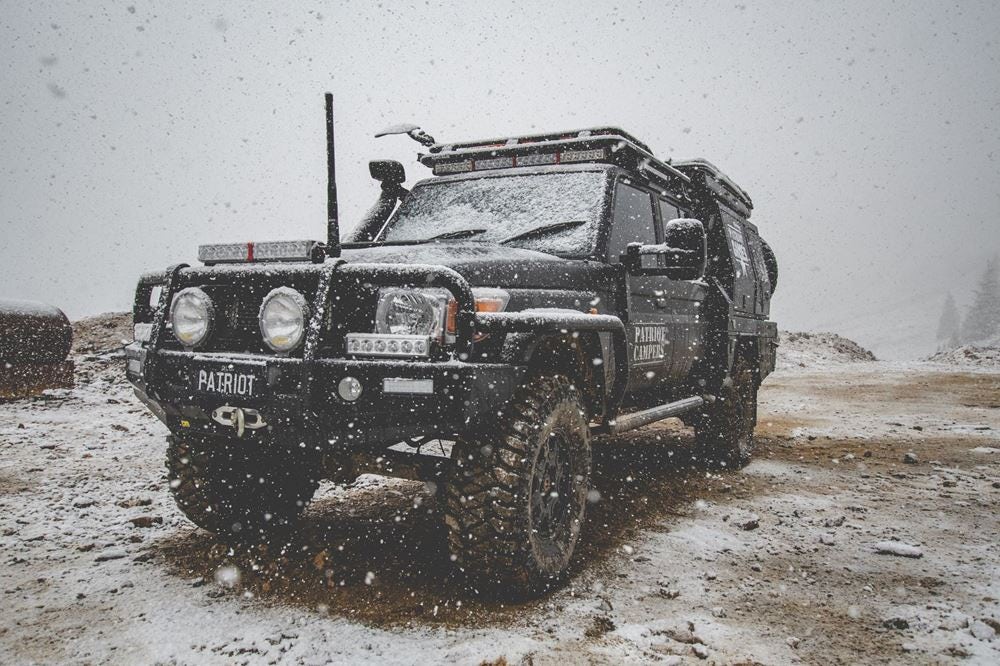 Common issues
Having an efficient dual battery system is essential if you're looking to get off grid and into some remote touring. While the some models of the LandCruiser do have dual batteries from factory, they aren't ideal for extended camping or touring use and to get the most out of your vehicle, a few modifications will need to be made.
The dual batteries that come with the LandCruiser as standard are wired in parallel. This isn't really useful from a touring perspective when you want to run a fridge and other 12V accessories without draining the starter battery. These days there are so many gadgets and devices that can make travelling and 4WDing so much more comfortable and safe, so having a reliable electrical system is crucial.
The solution
"To achieve an ideal setup for touring and camping use, we needed to 'split' the 'Cruiser's standard dual battery setup, delivering power to the range of accessories while protecting the starting battery from excessive discharge. In the past, this would have been achieved by installing a battery isolator, allowing the alternator to directly charge both batteries while the isolator separated the loads connected to each battery. But there are disadvantages to this basic method which can be overcome by using a DC-DC charger such as the REDARC BCDC1225D, which I've chosen for my LandCruiser," explained Jamie from Project200.
The BCDC can be mounted behind the grill under the bonnet using a mounting bracket. With the two batteries under the bonnet, this location is ideal as it keeps the charger away from the heat of the engine bay for maximum efficiency and saves on under bonnet space. You can also avoid long, tricky cable runs.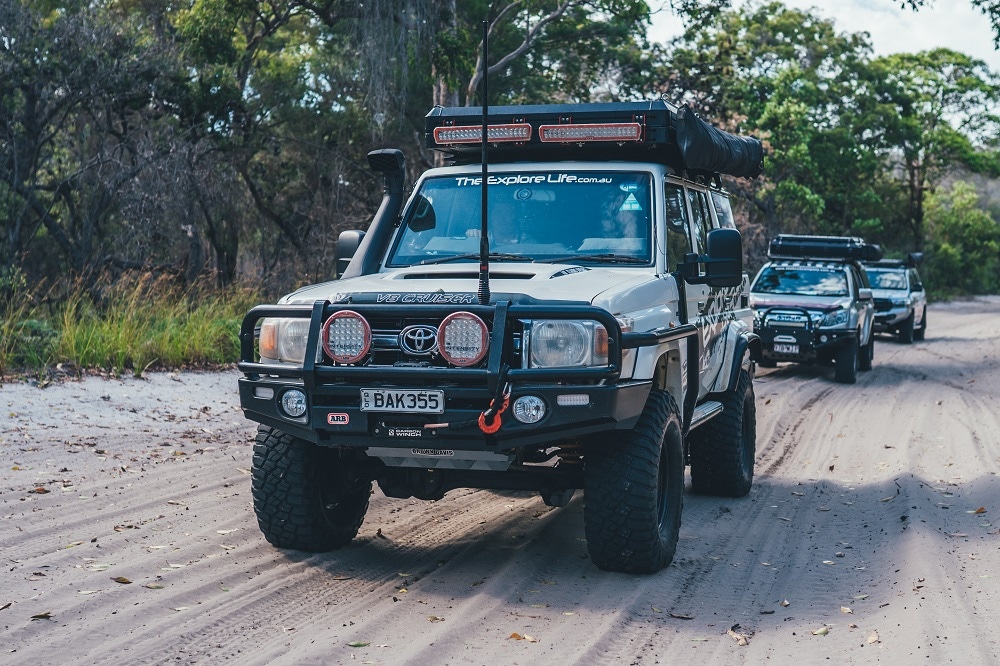 Common dual battery setups for LandCruiser's
While it would be ideal, unfortunately there is no one perfect LandCruiser dual battery setup. For each driver there's a different setup that suits them and their style of touring and based on what they're wanting to power. From wagons to dual cabs, drawer systems to roof racks, we've seen hundreds of different modifications, making each LandCruiser look truly unique. One modification many people do agree on though is that, if you're looking to turn your 'Cruiser into a true off grid touring beast, having a battery management system is crucial because it not only keeps your batteries charged, it allows you to see exactly what your state of charge is and your input and output ratings per device
"The heart of the Knight is the Manager30 battery management system, it is responsible for pumping 12V power throughout the vehicle, it covers all my needs and features AC-DC and DC-DC Charging which ultimately gives me a choice in where I setup shop for the night. My monitoring capability doesn't stop at with my Manager30 remote battery monitor," said 'Crusier aficionado Ant Collins of Black Knight Off-Road.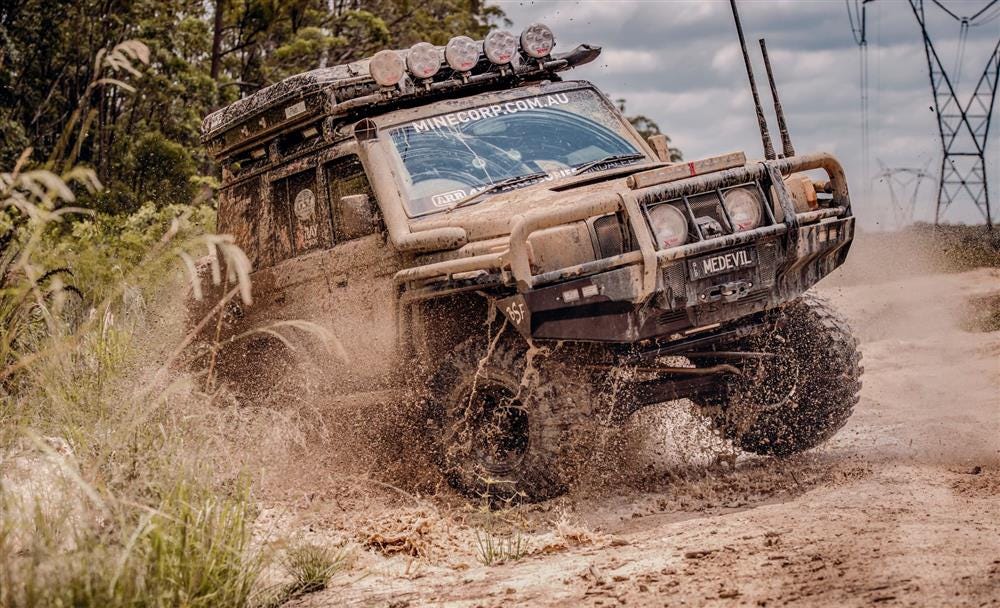 Best solar setup for off-grid travel
To stay off grid for as long as you desire, having a bit of solar to put power back into your batteries is always a good idea. Both the BCDC and Manager30 feature smart solar inputs. "Even when the engine isn't running it can keep the auxiliary battery topped up if you attach a solar panel. What's more, the charger prioritises any available solar power when the engine is running, reducing load on the engine/alternator, and saving power and fuel," Said Jamie on his Project200 build.
With so many different solar panel solutions on the market it can be difficult to choose between fixed panels, folding panels, and blankets. For Waysidewanders, Tim and Jes, a solar blanket is their choice for extra off grid power, "Our batteries are always in top health because of the 14.5V of charge they receive even on a cloudy or overcast day. We never had to worry about our fridge shutting off in the middle of the night due to too low voltage."
For more information on setting up your LandCruiser with the perfect dual battery system check out our dual battery calculator or our blog on setting up solar for beginners. Or check out our ultimate touring build and how we turned a stock Hilux into a 12V touring powerhosue.